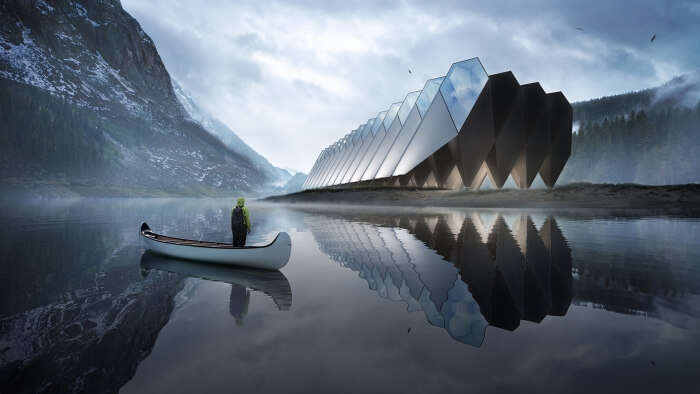 An engineering firm living in 3018, called WSP is working on a futuristic concept of hotel. The Tetra Hotel, as they call it, will be popped in some of world's most magnificent remote locations. Consisting of 42 free-standing futuristic concrete pods, the hotel will allot 62-foot-tall, triangular pods with multiple stories, for stay. While the top floor will be having a skylight with bed under it, the level below will have restroom with shower. The level below bathroom will be living room and finally lowest level will be an office with desk provided.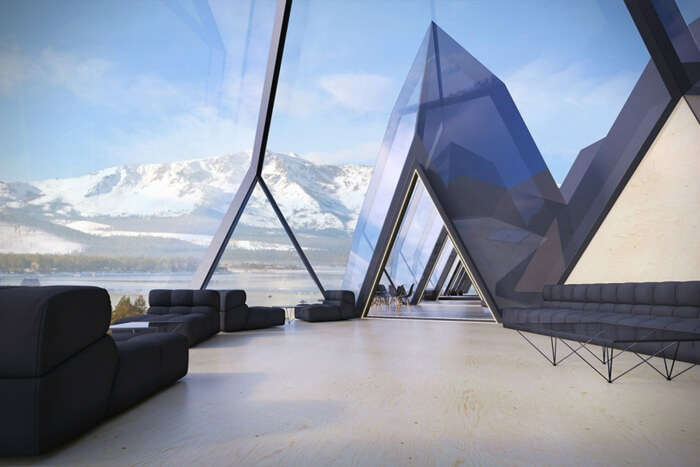 The common areas would be glass-encased so the guests can enjoy unobstructed views of the surrounding landscape. That's not all, these areas will have bars, restaurant and separate areas for exhibition.
Talking about the locations, WSP has eyes on places like Canada, New Zealand, Norway, Cape Verde, Portugal, United Kingdom, Spain and Andorra. The first location, however, is to be revealed within a month or two. The pod hotels are designed to be built in remote locales, using local raw materials only; keeping in mind a sustainable development. These structures will be carbon-neutral, and are inspired by David Ajasa-Adekunle's TetraShed modular office concept.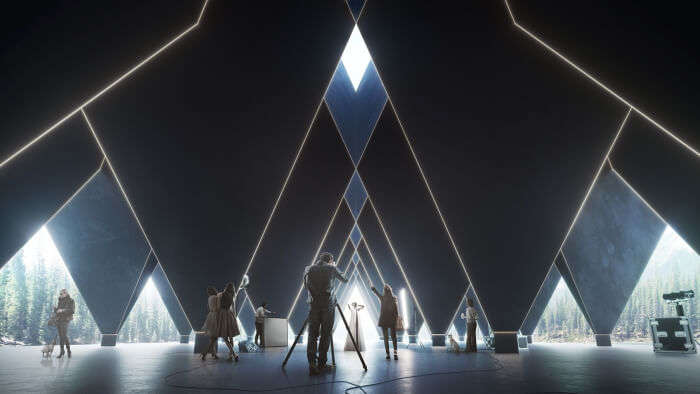 Further Read: This Sled Hotel In Finland Lets You Move Around For The Best Views Of Northern Lights!
Comments
comments