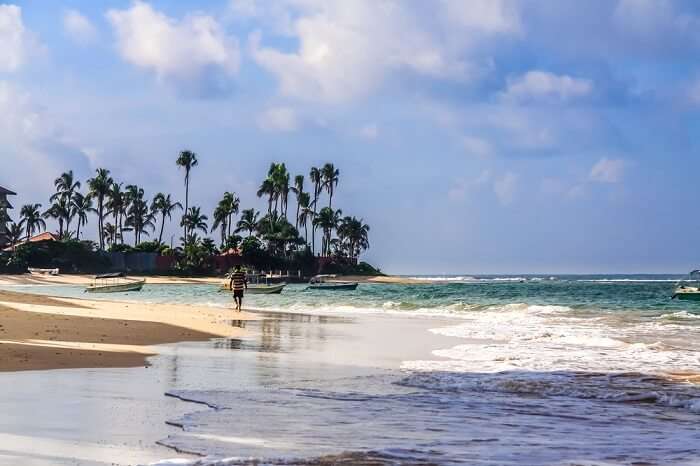 Sri Lanka has been hiding away from the whole world for a long time but now people have started to explore this beautiful land that has been keeping a secret of beautiful landscapes, surreal experiences, breathtaking places, wildlife, history and so much more. Whether it is a family trip that you are planning or a relaxed hippie one, Sri Lanka caters to every kind of need. The country has way too many UNESCO world heritage sites along with some very exotic experiences. People can go for various treks, hiking or spot some wildlife animals at the many wildlife sanctuaries in Sri Lanka. Another one of a kind experience that people can have here is visiting the turtle hatchery where you can see these babies entering the cycle of life and play with them all-day-long or go for whale watching in the Indian Ocean. There are various places in Sri Lanka where people can have fun. One such place is Chilaw. There is way too much to see and things to do in Chilaw.
This not so small town is located near the north of Colombo and is known to have been visited by many nobels like Mahatma Gandhi. The town is known for a lot of things like the beautiful religious sites and the amazing coastline. People can indulge in a lot of activities here like camping, trekking, bird watching, photography, visiting the fishing village and more.
Top 4 Things To Do In Chilaw
Though not that popular, Chilaw is a hidden gem that is far away from the touristy eyes but offers spectacular adventures that one can have here. The town is an absolute bliss that offers travelers with all kinds of ventures to get indulged in.
1. All-Night Party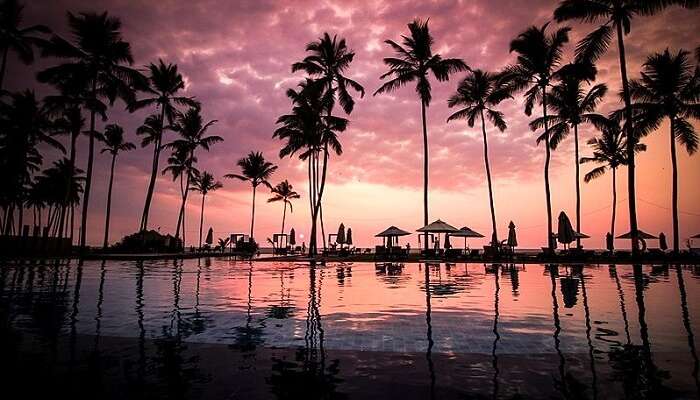 Image Source
While you are in Negombo, you should definitely go to one of its famous beach parties. This is one of the best ways to experience the active nightlife in this tiny coastal town. Going to a Negombo beach party is a way to spend some fun time near the ocean with great music, delicious food and superb drinks to enjoy all night long. These parties are a superb way to meet new people and experience the culture and hospitality of the locals firsthand.
Even if you are not staying in the big hotels, you can still access Negombo beach in front have a little mischievous fun and act like you are one of the guests there! If you are looking for a more colorful scene, have a great time with the locals at what is called Negombo Beach Park. This is definitely a beach park that is worth visiting during your stay in town.
Read More: Fun Things To Do In Negombo Beaches
2. Angurukaramulla Temple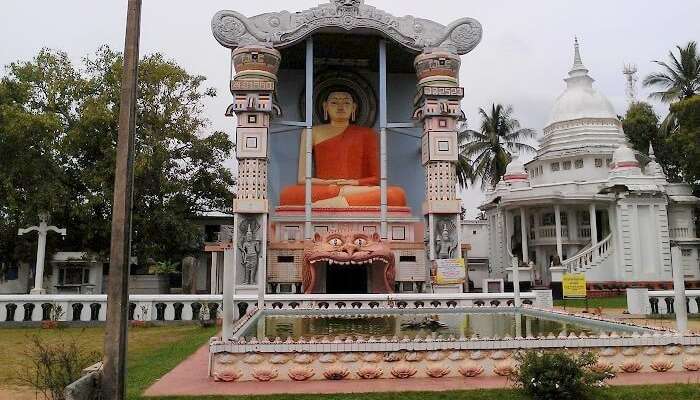 Image Source
There are plenty of Negombo things to do. Plan a visit to the citys largest temple, for instance. Located very near the famous Harishchandra college, this beautiful temple houses a giant Buddha image. The temple also has numerous murals and old paintings on display. This is the right place to go to if you love history. You will get a lot of information on Sri Lankan kings from the bygone eras at this magnificent temple that follows Buddhism.
Read More: Best Things To Do In Negombo
3. Catamaran Dining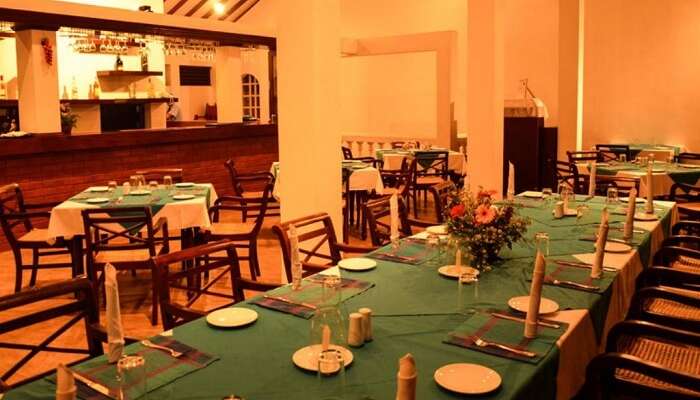 Image Source
Looking for things to do around Negombo– There is no better way to enjoy a romantic dinner, than on a catamaran, is there- Hire a private catamaran and head out into the waters for a romantic sail and a barbeque meal on the blues. A crew of three persons will man your boat while you can enjoy a regal dinner with your loved one! This is a once in a lifetime experience you must not miss!
There are plenty of things to do in Negombo, aside from splashing in the beach. From enjoying the nightlife to relishing the best of dolphin watching, indulge in thrilling things to do in Negombo on your next trip to Sri Lanka.
Read More: Best Things To Do In Negombo
4. Munneswaram Temple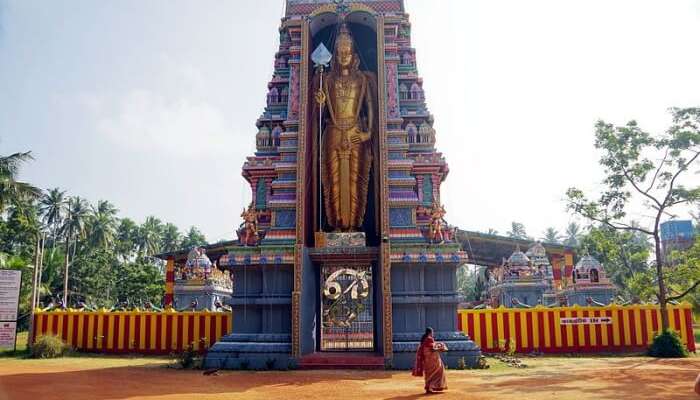 Image Source
Munneswaram Temple is considered to be one of the most important sanctuaries in Sri Lanka which has been devoted to Shiva. It is believed that Durga is invincible, Shiva teaches wisdom and Vishnu is the protector. It is considered to be the home of the medieval sculpture of Hindu Pandya who reigned in Southern India. This temple is a pilgrimage during the time of full moon in the month of February and the ending of August.
Location: Maha Devalayam, Wariyapola Road, Chilaw
Read More: Best Things To Do In Kurunegala
So get ready and pack your bags to have an adventure of a lifetime in Chilaw. Plan your trip including all these experiences that will leave you completely overwhelmed. The town is a magical one that provides guests with memories of a lifetime. This town is the perfect escape for people who are looking for a town that offers a lot when it comes to experiences but is a little offbeat and is a solace from the busy city life you have been wanting a break from. The beaches are perfect to just lie down and enjoy seldom dips in the water and sipping on those fresh coconuts. The pristine location is perfect to get a break from your monotonous life. There are a lot of things to do in Chilaw and if you too have been wanting a quick escape in one such place then this place is your answer. Plan your best Sri Lanka trip with TravelTriangle and have one of the best times of your life.
Comments
comments