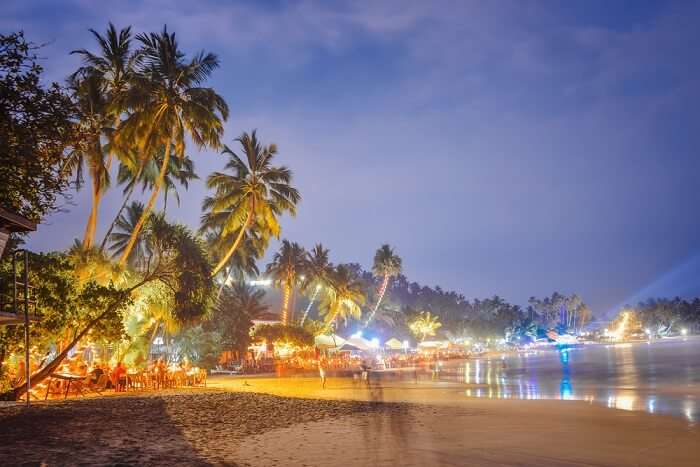 Enclosed by soothing greens of tea plantations, Ella is a quaint small hill village in Sri Lanka that has been captivating global vacationers over the years. It's quietness, simplicity, serenity and a refreshing vibe enhance its overall beauty and make it as one of the top attractions in Sri Lanka. This heaven on earth is blessed with pristine waterfalls, mesmerizing vistas, delightful weather, spectacular mountain hikes, and immensely warm people. All in all, spending some days on this less-explored land, would definitely be a soul-soothing experience. Especially for holidaymakers who are nature enthusiasts, visiting this place would be a great escape from the hustle-bustle of daily life.
Perfect for a family vacation and a honeymoon, Ella is one of the top hotspots for party animals as well. Bet it a bachelor's, bachelorette, or a birthday party, this place has so much to offer that even a week's time would be less. There are numerous things to do in Ella for party which you can enjoy with your loved ones. Some of such experiences include gorging on some exotic cuisines, indulging in a soothing massage session, trying out several water activities and so on. Hence, while spending a good chunk of time here, you can make the most of their vacation. So, call up your friends, plan a trip to Ella, pack your bags, and fry here to spend some magical days. With so much entertainment to try here, we can blindly vouch for a splendid vacation experience.
3 Things To Do In Ella For Party
While there are so many things to do around the pristine land of Ella, that even a week-long vacation can feel a little less. So, here's a brief guide about what top things you must do to embrace the fullest charm of this place.
1. Fish Ambul Thiyal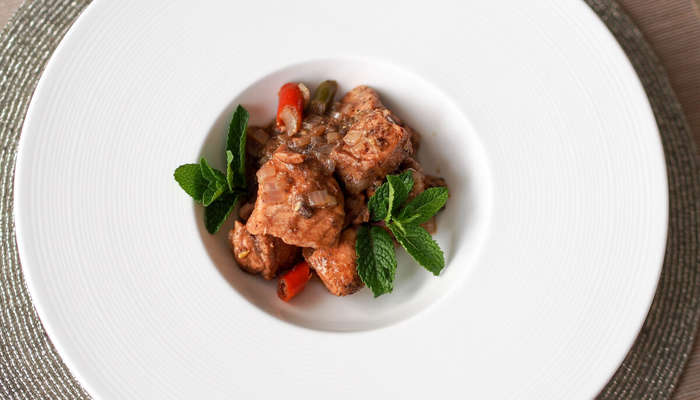 Image Source
This is one of the easiest Sri Lankan cuisine recipes when it comes to preparation. Fishes are cut into cubes and then sauteed in an aromatic blend of spices. It is then cooked until the little water is reduced. Savor this tasty Fish Thiyal for a burst of flavours inside your mouth.
Ingredients used: pandan leaves, curry leaves, oil, spices, a large & firm fish, and dried goraka.
Eaten with: roasted paan or theti paan
Read More: Best Non-Vegetarian Sri Lankan Cuisine
2. Massage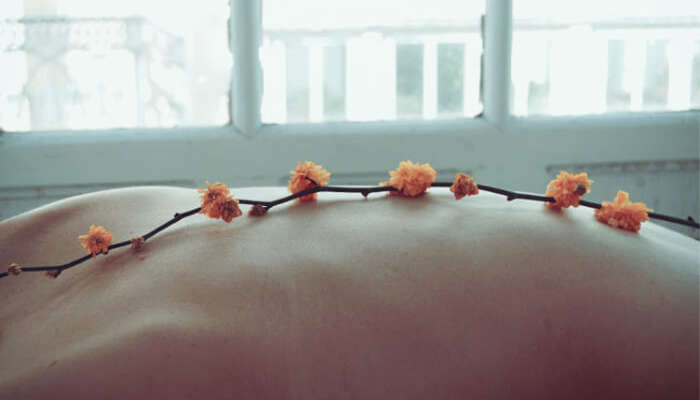 Image Source
If you didnt know, Sri Lanka is also known for its famous Ayurvedic massage. Treat yourself with a much-needed massage after your sightseeing activities in Ella. If you do plan on going for a massage, then 98 Acres Resort is considered to have the best spa in town. There are other local massage centers, but you deserve treating yourself to a royal massage after all the traveling and trekking around the town. This is surely a unique thing to do in Ella for party. 
Read More: Fun Things To Do In Ella
3. Ellas Local Cuisine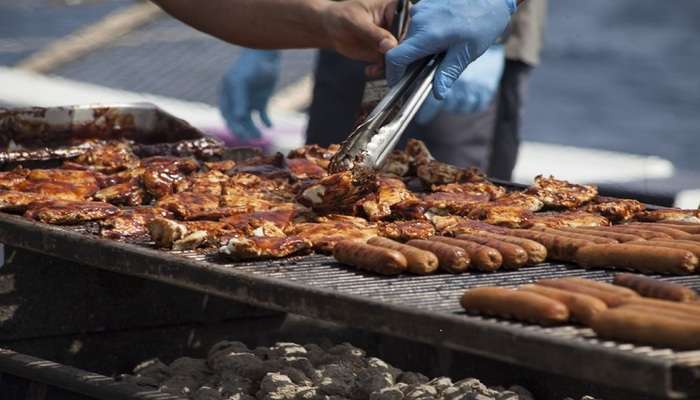 Get a taste of the Sri Lankan and Western cuisine at Cafe Chill – the perfect place for relaxing and enjoying the local cuisine. This quiet little cafe is considered to be one of the most favorite local joints in Ella visited by almost every visitor of Ella. Dream Cafe, Matey Hut, Ceylon Tea Factory Restaurant, AK Ristoro, Curd Shop, 360 Ella, Downtown Rotti Hut, Little Folly Restaurant, and Cafe Guru are one of many famous cafes and restaurants that one must try in Ella.
Read More: Things To Do In Sri Lanka With Kids
Uplifting the grace of Sri Lanka is the quaint small town called Ella. Beautified with nature's beauty, this place is every traveler's heaven. Replete with charming waterfalls, majestic mountains, soothing tea estate, and oodles of fresh air to breathe, Ella is a land where you must travel at least for once. Also, there is a wealth of special experiences that will surely spellbind you and offer you a rich feeling of pleasure and enjoyment. The moment you arrive here, you will feel a unique vibe getting into your veins that will let you enjoy your vacation all the more. While a fantastic holiday spot awaits your arrival, Ella holds a charm that will take your vacation to another level. If a party is on the cards, then plan a trip to Sri Lanka and include these fantastic experiences in your itinerary designed by TravelTriangle. We promise that you will not be even a bit disappointed!
Comments
comments