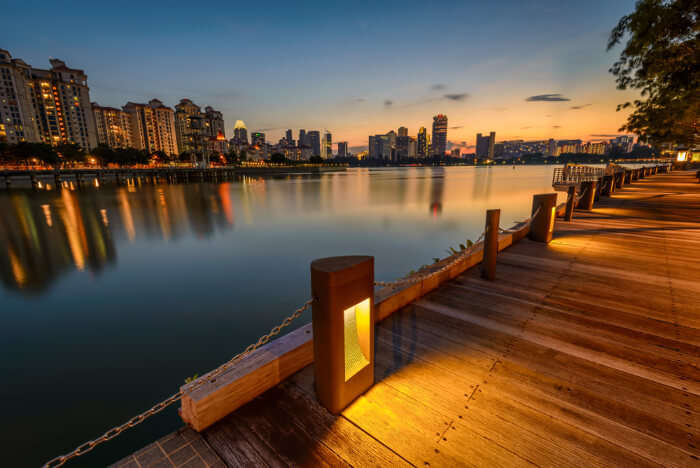 Situated centrally in Singapore, Kallang is a residential town that has been established around Kallang river (thus, the name). A home to several landmarks, Kallang is a beautiful city renowned for its top-notch Singapore Aviation and sporting histories. Kallang is also world famous for its stadiums, as it houses Jalan Besar stadium and Singapore Indoor stadium, both hosting world-class performances and concerts by internationally famous artists.
Kallang is a dream destination for the sports enthusiasts. It is a hub for sports community, as it has some world famous sports clubs and activity centers. Other than that, it is a paradise for all the shopaholics and foodies out there, owing to one of the largest malls in Singapore and some really high end exquisite restaurants established here. This is enough to prove that there are quite a bunch of things to do in Kallang that will keep you absorbed in this city of Singapore.
12 Best Things To Do In Kallang
This city is full of life and what makes it more lively are its people. They are so enthusiastic, warm, and welcoming. It is highly recommended that you visit this place whenever you come to Singapore and dive into the city's rich, positive ambience.
So, here's a list of some of the fun things to do at Kallang that will ensure you enjoy the best days of your life here!
1. Going for water sports
2. Bowling and ice skating for sports enthusiasts
3. Enjoy live performances at theater shows
4. Checkout the exhibitions
5. Buy some stuff at the army surplus shops
6. Take a tour of the city on a bike
7. Try the mouth-watering delicacies of the city
8. Do some wine tasting
9. Learn the sports history of Singapore
10. Climb up the highest walls of Singapore
11. Attend the fitness sessions
12. Play football or cricket with the locals
1. Going for water sports

Kallang has got a plenty of options for you when it comes to playing water sports. If you are an adult, head over to the water venture and indulge yourselves into various water sports activities like kayaking, windsurfing, sailing, and dragon-boating or sea rafting. You can even take a one-day course on kayaking for just $25.
Or if you are someone who wants their kids to enjoy the same, then take them to Kallang mall where the children aged between 3 to 12 can enjoy splashing and surfing in the water at a special area provided. Coming to the land of sports activities, water sports is something you should definitely not miss adding in your list of things to do in Kallang.
2. Bowling and ice skating for sports enthusiasts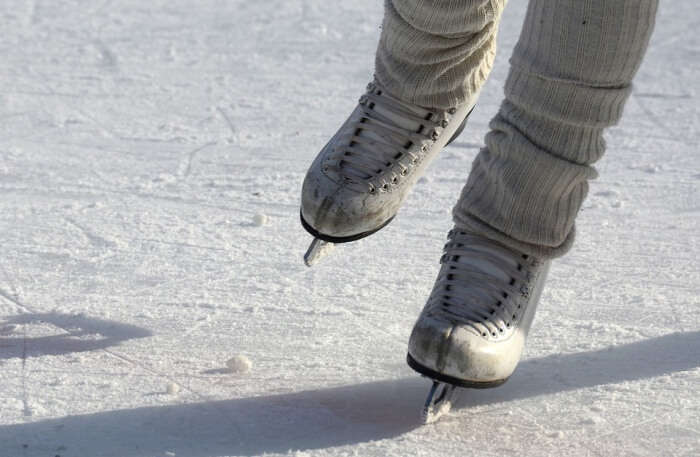 When it comes to bowling or ice skating, there is no place that can be compared to this city. Kallang has got a world class skating center and bowling alley where you can enjoy some real fun!
Also, if you are clumsy at skating, don't worry! They have got it covered as well. You can hone your skills by joining the Kallang ice world beginner's classes and become a pro in no time!
Must Read: Best Hill Stations Near Singapore To Escape The Metropolitan's Maddening Crowd
3. Enjoy live performances at theater shows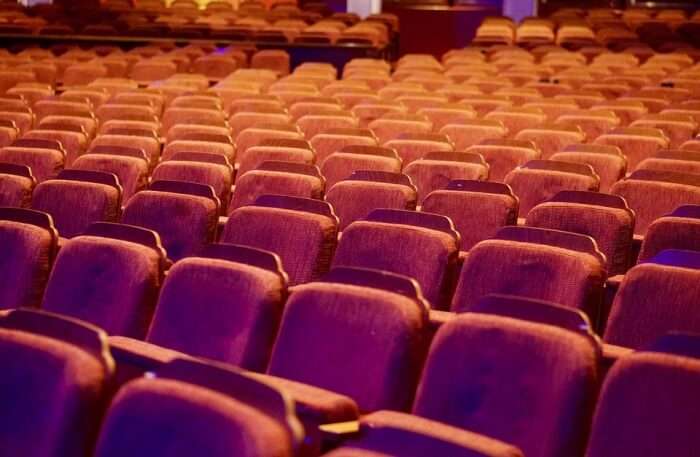 Yet another specialty of Kallang is the splendid theater performances by artists who are internationally acclaimed like Charice and Sam Tsui. Witness the best theater show of your life that feature awe-striking lightings, phenomenal 3D effects, mind-blowing plays, and an electrifying ambience.
Here, you can also enjoy the local art scene which has a staged home ground production. Some of these famous shows are Singapura: a Lion City and Bendahara: A Betrayal. You can always buy ticket for these and we bet you won't regret it! So, treat yourself by going to a world class theater to and do keep it amongst things to do in Kallang, Singapore!
4. Checkout the exhibitions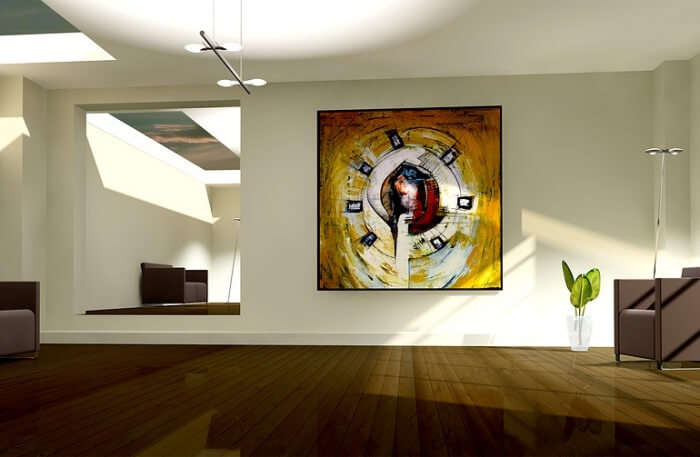 Kallang has one of the largest art enclaves in Singapore spread over an area of 7 acres. Go there to explore the unique art groups, ceramic studios, renowned theaters and a lot more. This place has got ample of fun option to try out.
Checkout their contemporary rotating art exhibition and sip some wine at the famous restaurants of the locality, one of the most famous being the La Barca restaurant. You can also shop for some unique art pieces and take them back home as a souvenir.
Suggested Read: 10 Best Hostels In Singapore That Are Perfect For A Budget Holiday In The City Of Riches
5. Buy some stuff at the army surplus shops

One of the things to do in Kallang can also be shopping, as the city is considered as a one-stop destination for all the shopaholics out there. They have shopping markets divided according to the type of products that they sell. One such unique kind of market is the army market that sells dozens of army surplus. For all those visitors who are from the army background or have an interest in it, this is the market that you have got to visit!
There is a crazy sale that goes on here during most parts of the year. Here you will find plenty of camouflage uniforms, boots, Swiss knives and a lot o other stuff, most of them being on sale. You can also get your hands on some good quality duffel bags and backpacks at a much discounted price. So what's holding you back? Go shop your favourite products at the army market and steal the best deals on it.
6. Take a tour of the city on a bike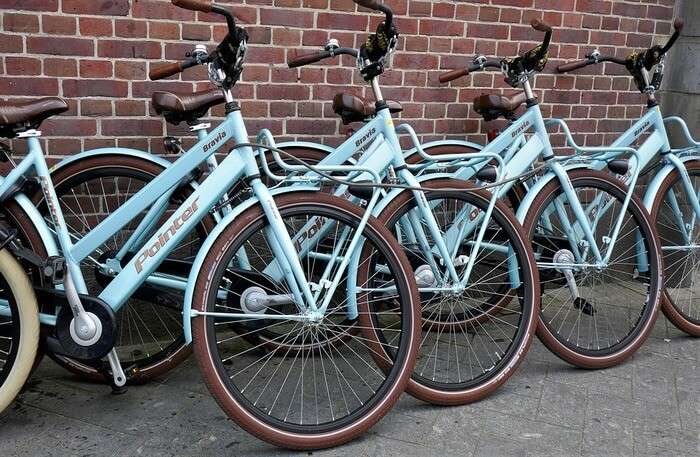 The best way to explore this city is to take a bike and drive around the narrow lanes of this place. This way, you will actually get to experience the entire culture of the place. Head over to the riverfront, which is a famous weekend spot for chilling and relaxing. Also, you can explore the other local markets of the city and blend in with the people.
Suggested Read: 8 Islands near Singapore That Make A Quick Weekend Escape In 2022
7. Try the mouth-watering delicacies of the city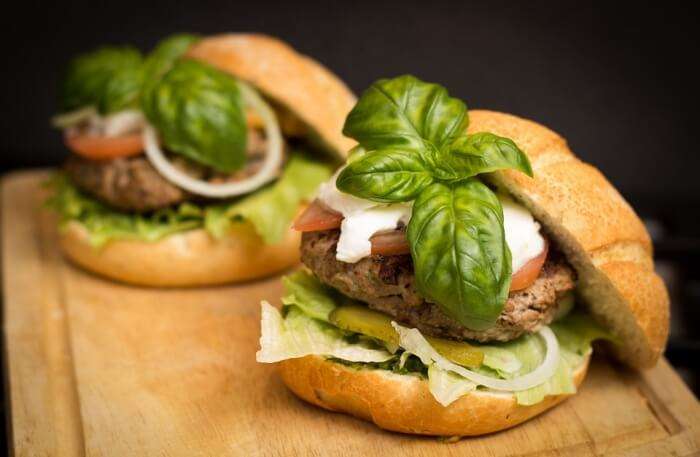 At Kallang, you will find some amazing places to eat, from cute cafes to classic restaurants, serving both local and international cuisines. There are so many places which have become a hub for cafes or some really good restaurants.
Make your way to the food street at Leisure Park, Kallang or the Kallang Wave Mall where you will come across multiple food joints serving food which are an utmost delight to taste.
Must Read: 20 Romantic Places To Visit In Singapore For Honeymoon In 2022
8. Do some wine tasting

With a plenty of watering holes that Kallang has, it is a paradise for all the alcohol lovers. If you want to try some good wine, then head over to the city's famous The Papa Shop; if you want to try some freshly brewed beers, then head over to the Brewerkz; and if you want you can also go to Douglas Laing's to try their famous Big Peat whiskey.
Suggested Read: 10 Scenic Gardens In Singapore For A Heavy Dose Of Awesomeness
9. Learn the sports history of Singapore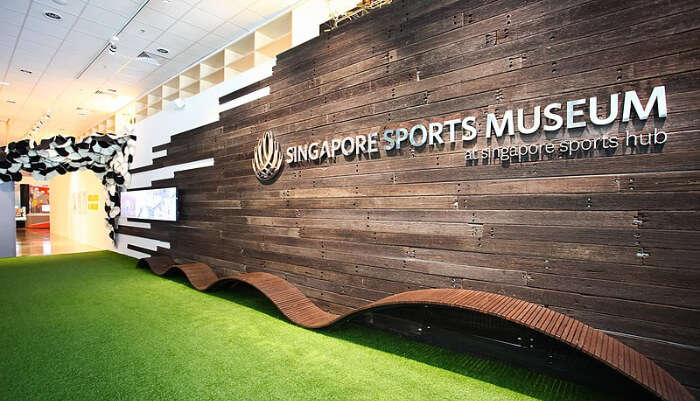 Image Courtesy: SingaporeSportsHubComms for Wikipedia
If you ever come to Kallang, make sure you get to know more about the sporting history of Singapore, as Kallang is its birthplace. It shelters a Singapore sports museum where you can head over to know about the lives of sports heroes like Ang Peng Siong and footballer Fandi Ahmad, who have been felicitated with the Hall of Fame in the past.
You get to see the artifacts of old Malaysia Cup tickets and Ang's swimming trunks. You can also participate in the interactive displays and watch old footage of matches. So, whenever you come to Kallang, make sure that you visit the sport museum because this is exactly what Kallang is known for- its rich sports culture!
10. Climb up the highest walls of Singapore

Another fun activity to do in Singapore is to indulge in climbing activity. It is one of the best things to do when you are in Kallang, as this activity will pump your adrenaline. Climb up the 16 m tall wall in the Climb Central with the support of some special belaying devices and safety briefings.
Although this place is mostly full of adults, children as young as 5 years old can also do this, as it is totally safe and all the precautions are taken care of.
Suggested Read: The Ultimate Palawan Beach Guide To Help You Plan Your Next Escape To Singapore
11. Attend the fitness sessions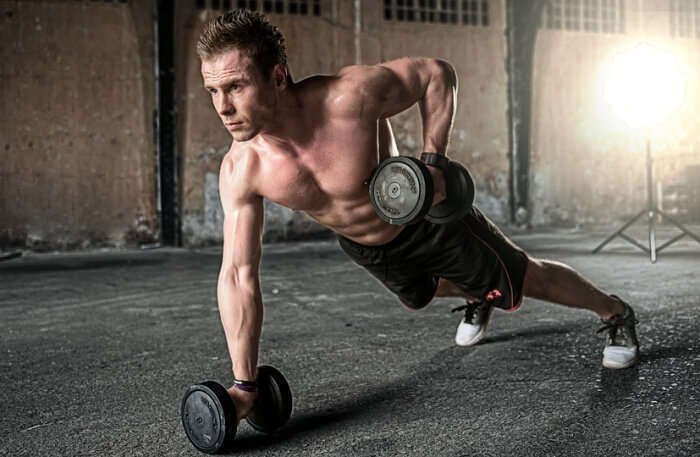 What's the point of coming to Kallang if you didn't make yourself learn some sports fitness activities and indulge yourselves in some free-to-play session! Kallang has a number of sports and activity centers where you can learn zumba or even kickboxing just by spending one to two hours a day. On weekend, learn a new sport like volleyball or table tennis and get yourself pumped up.
Learning these new activities will not only enhance your skills but also find yourself bursting in laughter every now and then, as the trainers make this whole experience quite interesting and what is better than getting all this for free? Yes! They coach you for free. So, don't ever miss this wonderful opportunity once you come to Kallang.
12. Play football or cricket with the locals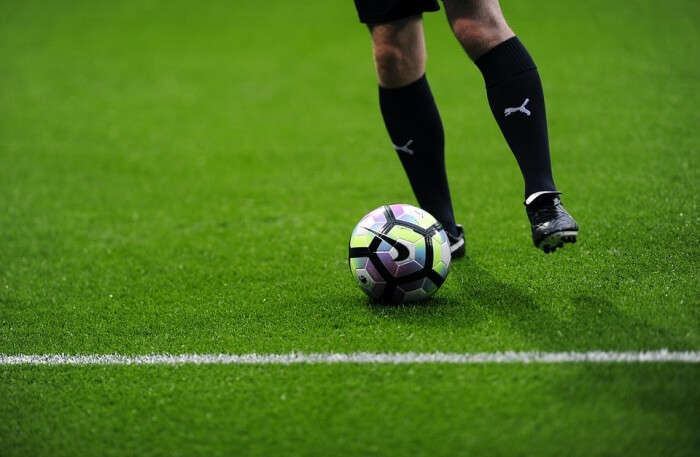 Kallang, being a land of sports enthusiasts, encourages people to play different kinds of sports. There is an indoor soccer cage where you can indulge in a friendly game with the locals at any time of the day as it is open 24 hours.
You can also head over to the cricket grounds of Kallang and try your hands at cricket. This is one of the best ways to blend in with the locals and know their culture and perspectives. By trying this activity, your visit to Kallang will be complete in itself.
Further Read: Top 5 Water Parks In Singapore That Let You Beat The Heat In The Lion City, In Style!
If you're planning to visit Kallang as a part of your Singapore trip, make sure you try as many of the above-mentioned activities as you can. These fun-filled and enthusiastic things to do in Kallang will fill you with happiness and satisfaction as you get to enjoy it with the people who love sports from their heart and take immense pride in their rich sports' history and culture.
Disclaimer: TravelTriangle claims no credit for images featured on our blog site unless otherwise noted. All visual content is copyrighted to its respectful owners. We try to link back to original sources whenever possible. If you own rights to any of the images and do not wish them to appear on TravelTriangle, please contact us and they will be promptly removed. We believe in providing proper attribution to the original author, artist or photographer.
Frequently Asked Questions about Things to Do in Kallang
What is Kallang known for?
Located in the Central region of Singapore, Kallang boasts the location of the Singapore Sports Hub and attracts numerous sports enthusiasts. Besides this, the destination is also famous for featuring Singapore's longest river, the Kallang River. While visiting here you can enjoy visiting some alluring natural spots.
What is there to do at Kallang Wave Mall?
Whether you are visiting Kallang Mall with your family or alone, you can indulge in numerous cherishable experiences. The spot features Singapore's first sports-themed hypermart from where you can grab numerous fitness-related products. For the ones looking for some mind relaxation, there's Yunomori Onsen & Spa inside the mall offering some soul-soothing therapies. From shopping to treating your taste buds, you can try numerous experiences at this mall.
Can I visit Kallang during the current Covid situation?
Yes, Kallang is one of the safest places to visit during the current Covid situation. However, you need to follow all the covid protocols like wearing a mask when in public, maintaining required social distance, and sanitizing hands at certain intervals. Also, make sure to check the Covid update of the destination you're planning to visit.
Which are the best places to visit in Kallang?
Some of the best attractions in Kallang where you can witness the best of this destination include Kolam Ayer Waterfront, Marina Barrage Sustainable Gallery, Kallang Riverside Park, Goodman Arts Centre, Old Kallang Airport, Splash N' Surf, and Old Airport Road Food Centre.
What is there to do in Kallang at night?
Check out these night-time experiences you can enjoy in Kalang:
1. Enjoy live performances at theatre shows
2. Take a tour of the city on a bike
3. Try the mouth-watering delicacies at the best restaurants
4. Go on a shopping spree
5. Witness the nightlife at the top-rated bars and clubs
Which are the best vegetarian restaurants in Kallang?
Check out some of these best options where you can get delicious vegetarian dishes:
1. Ananda Bhavan Vegetarian
2. MTR
3. Gokul Vegetarian Restaurant
4. Lotus Vegetarian Restaurant
5. New Fut Kai Vegetarian Restaurant
6. Saute-San
7. Zi Zai Vegetarian Restaurant
Which are the best accommodation options in Kallang?
Here is a list of some of the best hotels/resorts in Kallang where families and couples can stay:
1. J8 Hotel
2. Taj Hoe Hotel
3. ParkRoyal on Kitchner Road
4. V Hotel Lavender
5. One Farrer Hotel
6. Hotel Marison
Which are some must-try Singaporean delicacies?
Here are some authentic Singaporean dishes you must try:
1. Wantan Mee
2. Char Kway Teow
3. Chicken Rice
4. Laksa
5. Rojak
6. Chili Crab
7. Chai Tow Kuay
8. Fish Head Curry
9. Ice Kachang
---
People Also Read:
Things To Do In Indonesia Things To Do In Ipoh Things To Do In Vietnam