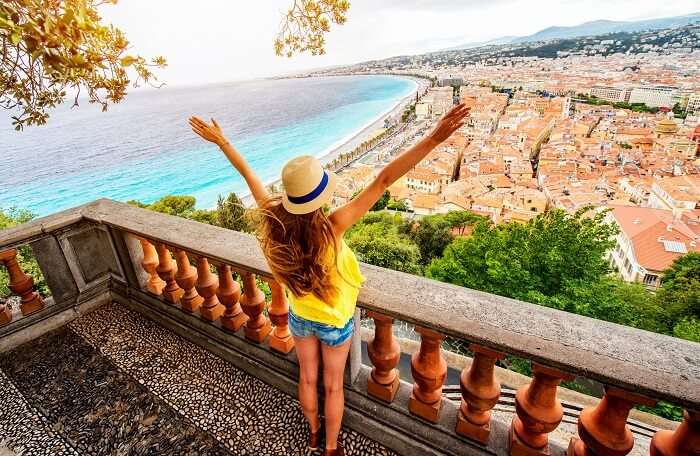 Of 19th century mansions standing on the boulevards and promenades, and the Italianate old quarter, one shouldn't miss a chance of exploring the city of Nice, when in France. Nice's world-renowned shoreline is just a small part of its beauty whereas on exploring, you will discover its many churches, ruins, and museums which tell the story of its rich history. While you indulge in fun and exciting things to do in Nice, make sure you do not miss out on any of these experiences that let you explore the city like a local.
12 Best Things To Do In Nice
Nice has a lot to offer to its tourists. Travellers here can't get enough of this French city owing to its picturesque landscapes as well as culturally enriched heritage. Listed below are some of the best things to do in Nice, France that you must try on your vacation!
1. Vieille Ville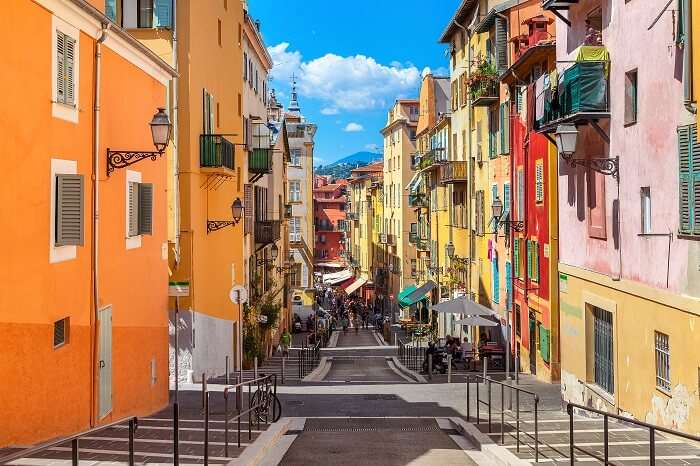 Also called Old Town, Vieille Ville is a nook of one of Nice's neighborhoods which is enjoyed by locals and visitors alike. This part of the city has the usual tourist attractions, but offers a whole lot more if you know where to look. You can find authentic French shops and restaurants, and you should not forget to visit the Nice Cathedral, Cours Saleya flower, and the fruit market. The best time to experience Old Town is in the morning, but you can also add this place to your things to do in Nice at night list.
Location: Vieux Nice, 06000 Nice, France
Honeymoon In France: 10 Gorgeous Places That'll Make You Wish Time Stood Still, Forever
2. Promenade Des Anglais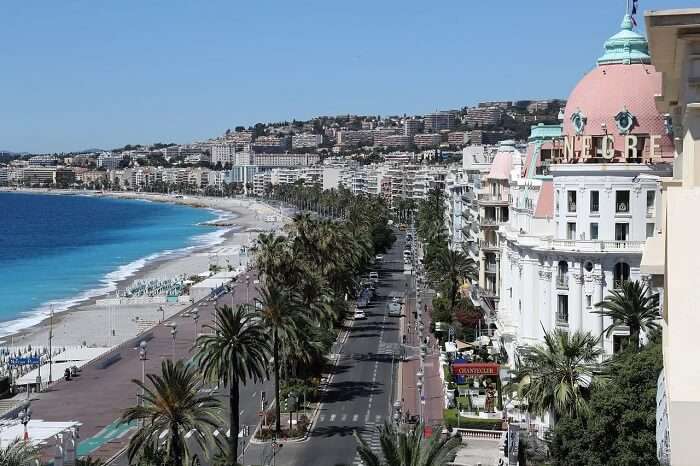 One of the best things to do in Nice is spending time at the Promenade des Anglais. This part of the city is more than just a grand walkway located near the Mediterranean. Since this embankment was built in the 1820s, it has always been an integral part of the city life of Nice. There are seaside walks and benches where you can enjoy the breathtaking views. If you visit in February, you can witness the parades organized for the Nice Carnival. You can even consider strolling around this place as one of the things to do in Nice at night
Location: 06000 Nice, France
3. Musee Marc Chagall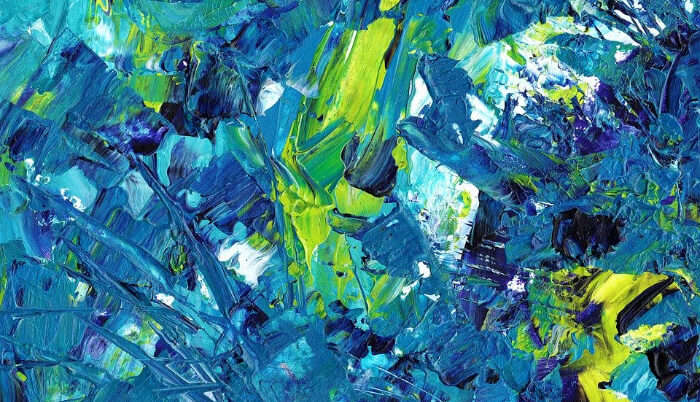 Chagall himself was so deeply involved in the Musee Marc Chagall's design that he himself made the final decision on where each of his works should be placed, designed the concert hall's stained-glass windows, and configured the gardens' layout. It is, in many ways, a coherent work of art in itself. You can get a close look at Chagall's 17-painting series with biblical themes. If you are looking for interesting things to do in Nice, do not miss out on visiting this historic museum.
Location: 36 Avenue Dr Ménard, 06000 Nice, France
Timings: Wednesdays to Sundays – 10 AM to 6 PM
Entry Fee: INR 867
12 Beautiful Museums In France To Experience The Best Of Medieval & Modern Art
4. Colline Du Chateau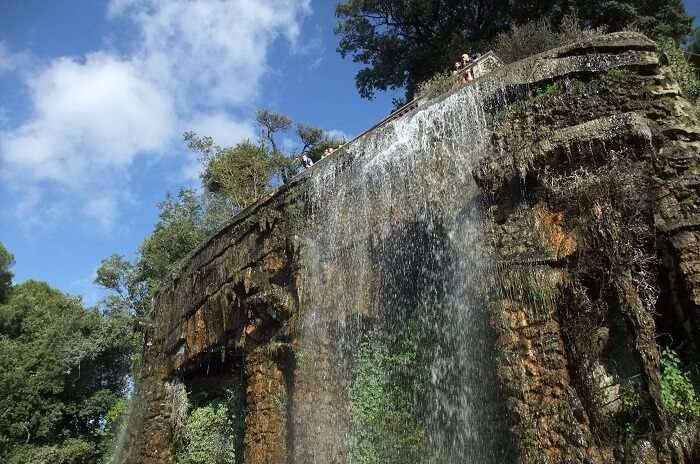 Also known as the Castle Hill, Colline du Chateau is much more than a palace. In fact, it is more of a very impressive hill that gives you picturesque views of Nice and its surroundings. Although most of the original Chateau de Nice structure is in ruins, it is still worth climbing the steps till its peak. At the hill's summit, you can enjoy a picnic or relax and take in the view from the Baie des Anges, and this should be on your list of top things to do in Nice, especially if you are with family.
Location: Montee du Chateau par ascenseur, 06300 Nice, France
Timings: Wednesdays to Sundays – 8:30 AM to 6 PM
Entry Fee: Free
5. Parc Phoenix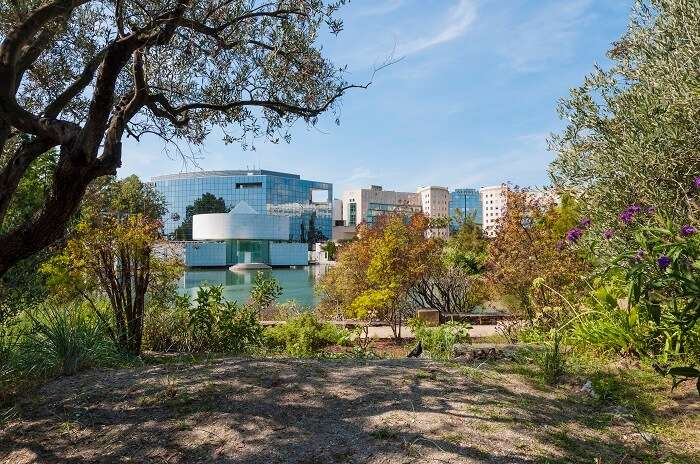 Parc Phoenix is a seven hectares of parkland located on the Promenade des Anglais' western end. However, there are many attractions you can visit, especially if you are traveling with kids. The park houses 20 themed zones, with 2,500 plant species growing in a number of gardens and ponds. It is one of Europe's largest modern greenhouses that houses animal enclosures and terrariums, with otters, turtles and tropical spiders which makes it one of the top 10 things to do in Nice France.
Location: 405 Prom. des Anglais, 06200 Nice, France
Timings: All Days – 9:30 AM to 7:30 PM
Entry Fee: 3 Euros per adult; free for kids
10 Best Beaches In France Epitomizing An Idyllic European Vacay
6. Musee D'Art Modern Et D'Art Contemporain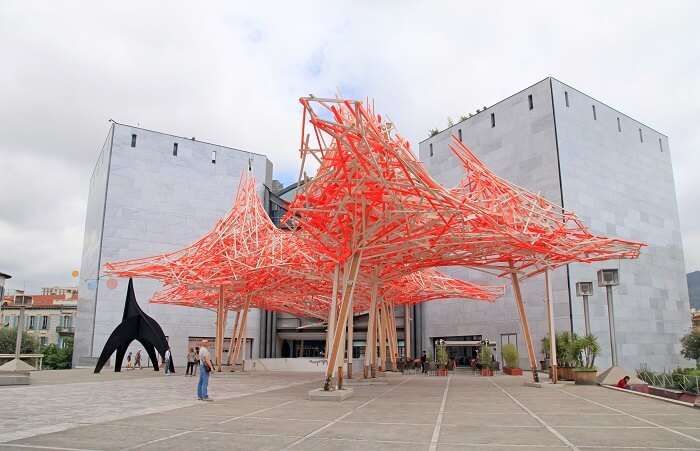 If you are looking for things to do in Nice, there is nothing like going to its famous museums. The Musee d'Art Modern et d'Art Contemporain, or Museum of Modern and Contemporary Art, is one of them. If you are in the city during the summer season, the museum is the perfect place to beat the heat and feast your eyes on creations by countless Nice-based modern artists, including Yves Klein.
Location: Place Yves Klein, 06000 Nice, France
Timings: Tuesdays to Sundays – 10 AM to 6 PM
Tip: Make sure that you grab a bite at the museum's superb restaurant, and go to the rooftop to treat yourself to the awe-inspiring vistas of the city.
7. Cimiez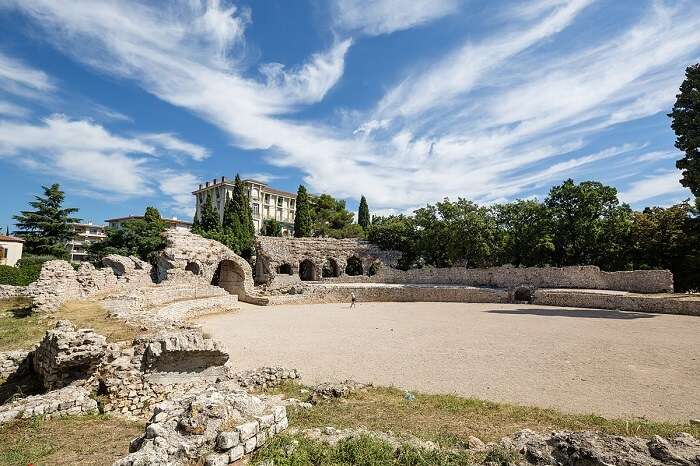 The first thing you need to know about Cimiez neighborhood is that even though it is a residential area, there are a number of great points of interests like Cimiez Arena Park, the Cimiez arenas, the Cimiez Monastery gardens, Cimiez Archaeological Museum, and its Roman ruins that you can visit. The ruins are an amazing place to visit as they give you an idea of what the city would have looked like in the ancient times.
Distance From Nice: 3 kms approx.
Time Taken: 25 Minutes Approx.
27 Incredibly Charming Places To Visit In France
8. Palais Lascaris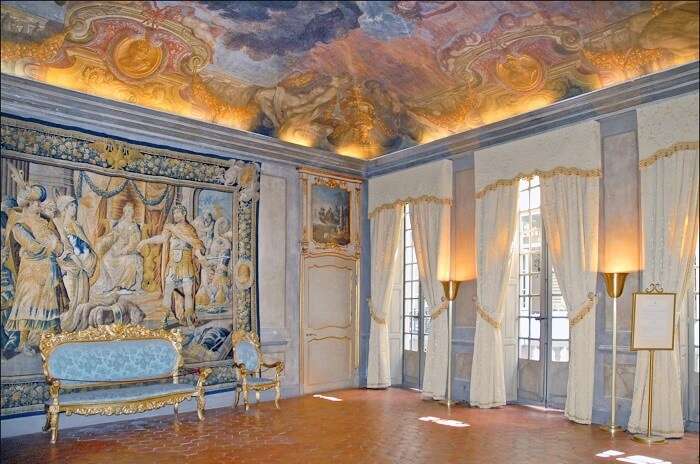 If you are wondering what to do in Nice without spending a lot of money, you should visit the Palais Lascaris. Home to one of Nice's first noble families, the palace makes for an interesting peruse. Bought by the city in 1942, the Palais Lascaris was opened to the public as a museum in 1970. While exploring the palace, make sure that you do not miss stopping by the 1738 pharmacy, and the etage noble (noble floor), which has some of the most breathtaking 18th century ornamentations. This can be one of the unusual things to do in Nice.
Location: 15 Rue Droite, 06300 Nice, France
Timings: Wednesdays to Mondays – 11 AM to 5:30 PM
9. Place Massena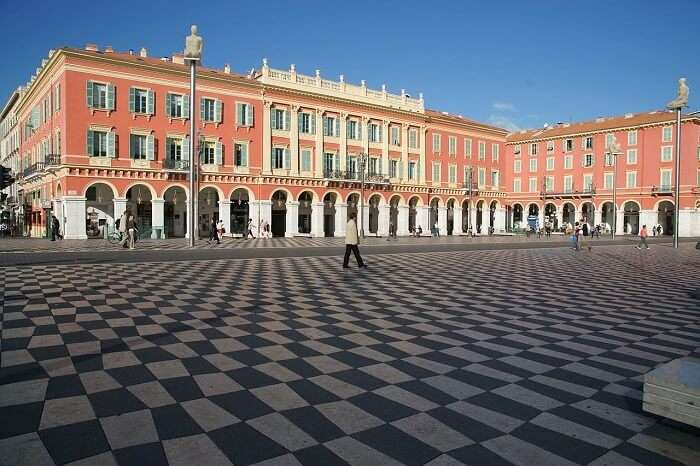 The city's main square, Place Massena is one place that you are likely to pass by frequently due to its central location. With the Avenue Jean Medecin to the north, the seafront to the south, and the beautiful Albert I and Massena gardens all around it, you can walk up to Place Massena from just about anywhere in this small city. It has seven famous statues, illuminated display fountains, and a hypnotic tilework that makes it a perfect place to take photographs during your stay. This is one of the best Nice France tourist attractions.
Location: Place Massena, 06000 Nice, France
10 Best Villas In France That Offer An Authentic French Connection
10. Beaches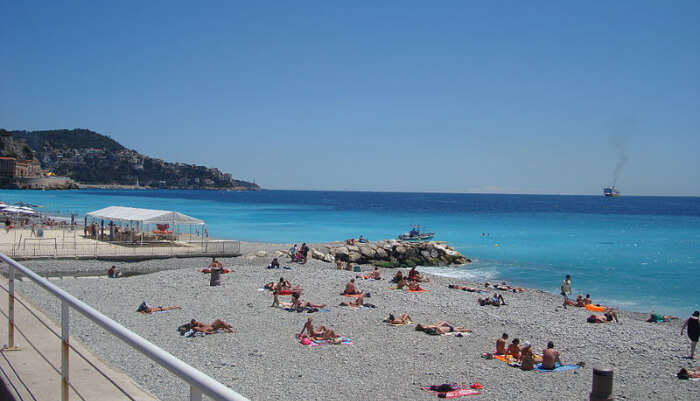 One of the most popular activities in Nice, France is enjoying the French Riviera sun and surf on the city's amazing beaches. There are about 15 private beaches which are way too costly for most of the travelers. As an alternative, go for the public beaches, like the Beau Rivage where you can still have a great time with your friends and family. If you're traveling with your loved one, then a visit to the beaches is a must and might as well be referred to as one of the most romantic things to do in Nice.
Best Public Beaches In Nice: Voilier Beach, Beau Rivage Public Beach, Lenval Beach, Carras Beach, Sainte Helene Beach, etc.
11. Cathedrale Orthodoxe Russe St. Nicolas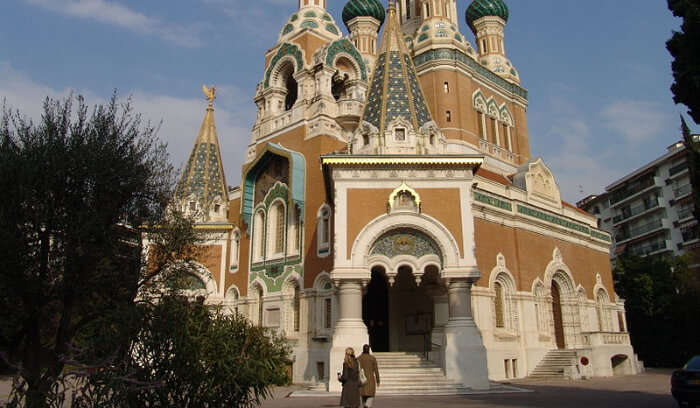 Looking for free things to do in Nice? Your search is over, visit the Cathedrale Orthodoxe Russe St. Nicolas which was opened in 1912 and is a popular tourist destination because of its onion rings and vibrant colors. Women should cover their heads in the cathedral premises as it is mandatory and so scarves are also provided at the entrance. Do visit the National monument of France to get closer to the traditions of Nice.
Location: Avenue Nicolas II 06000 Nice, France
Timings: Wednesdays to Sundays – 9 AM to 6 PM
Entry Fee: Free
France Nightlife: Learn The French Way To Get High On Life
12. Parc Du Mont Boron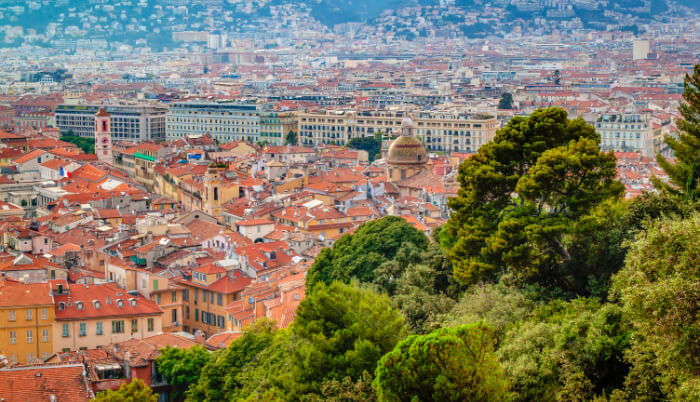 A perfect picnic as well as hiking spot for travelers who are looking for cheap things to do in Nice, Parc Du Mont Boron offers hiking trails, lush greenery and mesmerizing landscapes. Hiking on the elevated park will add adventure and fun to your next trip and so you must add visiting Parc Du Mont Boron on your things to do in Nice list.
Location: 4 Boulevard Maurice Maeterlinck 06300 Nice, France
Timings: 24/7 daily
Entry Fee: Free
When you are in France, famous large cities like Paris may seem like the best places to go. However, you will find many exciting things to do in Nice, making it one of the must-visit cities during your trip. And if this gorgeous city has been on your mind for a long time now, then the time would just be right to book a personalized holiday in France, right away!
For our editorial codes of conduct and copyright disclaimer, please click here.
---
Looking To Book An International Honeymoon?
---