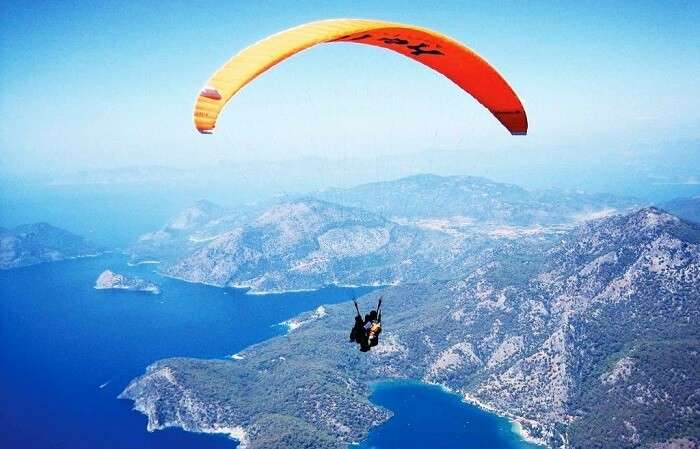 A stunning hill station located in the heart of Maharashtra, Panchgani is snuggled amidst the five hills of the Sahyadri Mountain ranges. Bound by captivating views and a perfect weather, there are many interesting things to do in Panchgani that the travelers can experience on their next visit. Be it mountain peaks, lakes, or multi-cuisine restaurants, do not miss out on these fun things to do in Panchgani to make the most of your vacation!
10 Fun Things To Do In Panchgani
1. Explore The Tribal Lifestyle At Devrai Art Village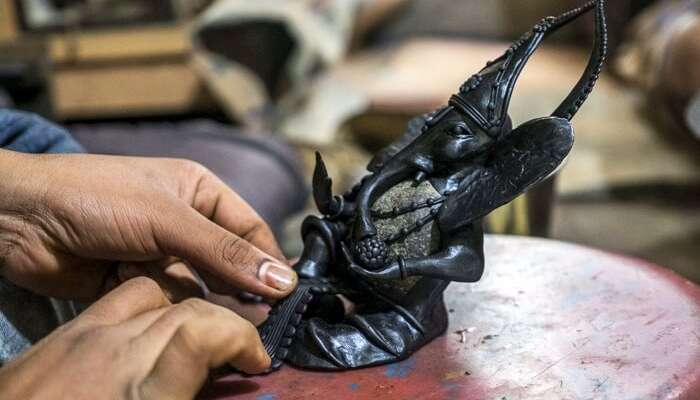 Suggested Read: 10 Spots That Make Panchgani A Fine Weekend Getaway For Mumbaikars!
Run by a group of highly skilled tribal craftsmen and artists, Devrai Art Village is a non-profit establishment which showcases the unique and distinctive style of products that are locally made. It is not only the only source of livelihood for the tribal artists but also is a safe refuge for the them in Panchgani away from the Naxalite affected areas of Gadchiroli, and Chattisgarh. The most famous product is the fusion of Brass & Stone popularly known as Rock Dhokra and visiting this art village is definitely one of the interesting things to do in Panchgani.
Location: Co-operative Housing Society, Near Sanjeewan Vidyalaya School, Panchgani, Maharashtra
Timings:
Art Gallery: All day – 10 am to 7 pm
Workshop: Thursday to Tuesday – 10 am to 5:30 pm
2. Taste Fresh Strawberries At Mapro Garden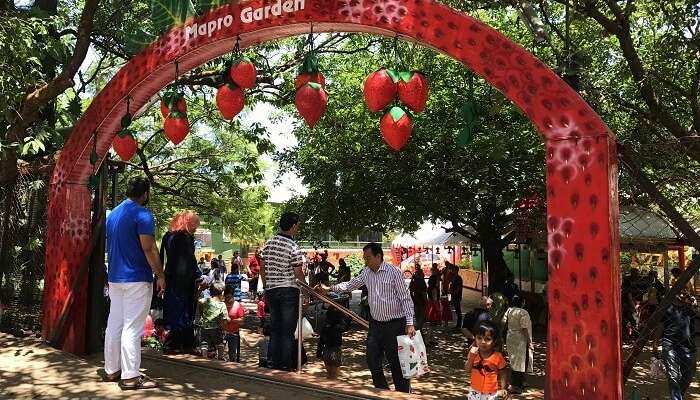 Amongst the many things to do in Panchgani and Mahabaleshwar, Mapro Garden is one of the must-experience for travelers. Nestled in the beautiful hill, the Mapro Garden is a popular tourist spot in Mahabaleshwar, and is known for their fresh strawberry produce. With greenery all around, one can also find a chocolate factory, a restaurant, a small nursery, playing area for children, and a retail outlet for selling Mapro products inside the garden.
Location: 15/1B, Gureghar, Panchgani Mahabaleshwar Road, Mahabaleshwar, Maharashtra 412806
Timings: All Days – 8 AM to 9.30 PM
3. Fall In Love With Picturesque Views Of The Table Land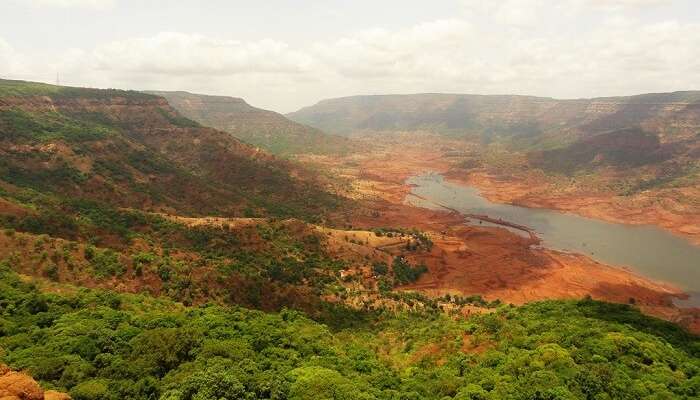 Image Courtesy: Balaji Photography
Table Land is the second largest mountain plateau in Asia offering stunning views of the mountainous landscapes in Panchgani. Horse riding, and exploring the plateau is considered to be one of the favorite activities in Panchgani. Visiting the Table Land around sunrise or sunset would be the best time to relish the breathtaking colors of nature.
Location: Godavali, Panchgani, Maharashtra 412805, India
Timings: 24 Hours
4. Go Boating On The Beautiful Venna Lake
Suggested Read: 15 Best Panchgani Hotels That Let You Witness The Earthly Art Of God!
Boating on the famous Venna Lake is surely one of the fun things to do in Panchgani and Mahabaleshwar. The lake is surrounded by trees on all side and is spread across an area of about 28 acres. The lake is open till late in the evening so that you can soak in the breathtaking lush greenery during the day, and lounge by the lake side towards the evening.
Location:: Mahabaleshwar, India
Timings: All Days – 7 AM to 7 PM
5. Try Paragliding in Panchgani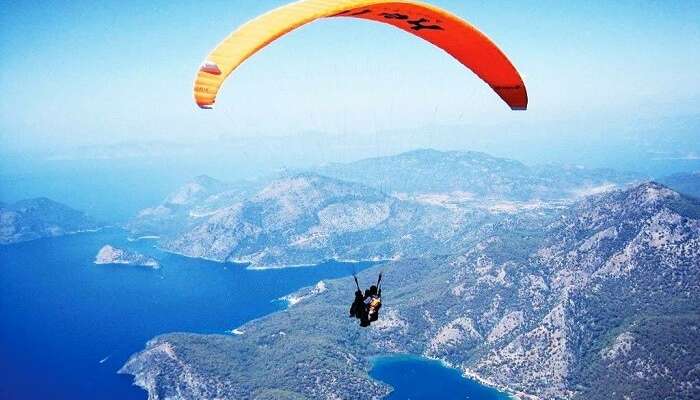 Paragliding has gained much famed and is one of the favorite activities in Panchgani. Clear sky, favorable wind, astounding hills, mountains and the scenic valleys makes this place a great destination for paragliding. One can fly high or take courses across levels, starting from elementary to advanced level from various reliable paragliding clubs. While the horizon point is considered to be an ideal spot for paragliding, Bhilar, Khinger and Tapola are few other popular destinations for paragliding in Panchgani.
Location: Panchgani, Maharashtra
Ticket Costs: INR 2000 per person
Timings: 6 AM to 6 PM
Time Required: 2.5 hours
6. Behold The Amazing Views Of The Sydney Point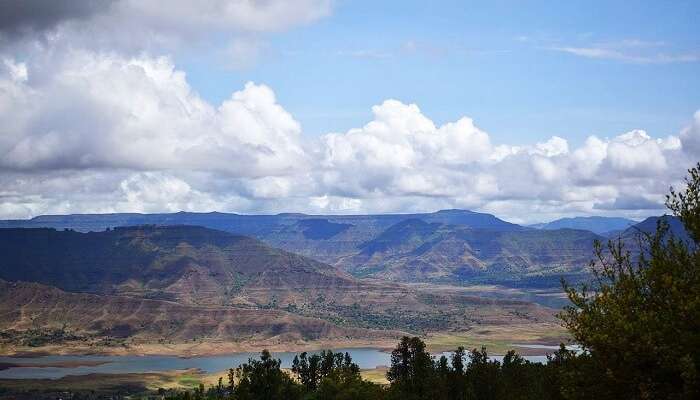 Named after Sir Sidney Beckwarth, the succeeding Commander in Chief of Bombay in 1830, Sydney Point is a famous tourist attraction that treats the travelers with charming views of the Krishna Valley. Being one of the top 10 things to do in Panchgani, one can also relish the amazing views of Dhom Dam, Kamalgad Fort, Pandavgad Range, and Mandhardeo hills, and the city of Wai.
Location: 21 Kms from Panchgani Bus Station
7. Fall In Love With Nature's Magic At The Dhom Dam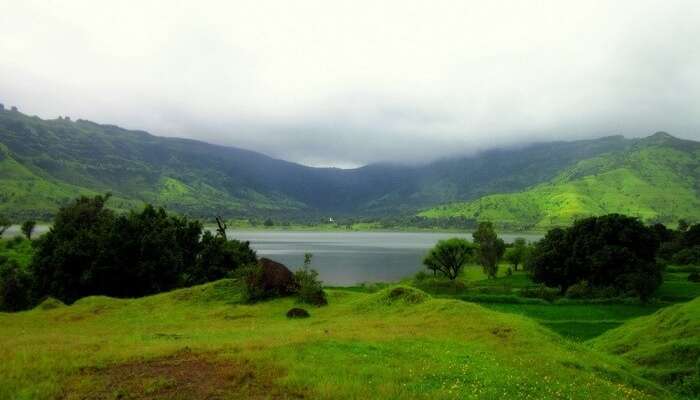 Suggested Read: 10 Best Resorts In Panchgani To Escape The Metropolitan Chaos And Clutter!
Constructed in 1976 on the Krishna River at Wai, exploring the Dhom Dam is one of the best things to do in Panchgani Mahabaleshwar. Surrounded by massive mountains and boasting of clear blue waters, the Dhom Dam is an ideal place for those who seek to spend some quality time amidst all the peace and quiet.
Location: Krishna River, Near Wai, Panchgani
8. Drive To The Gorgeous Hill Station Of Mahabaleshwar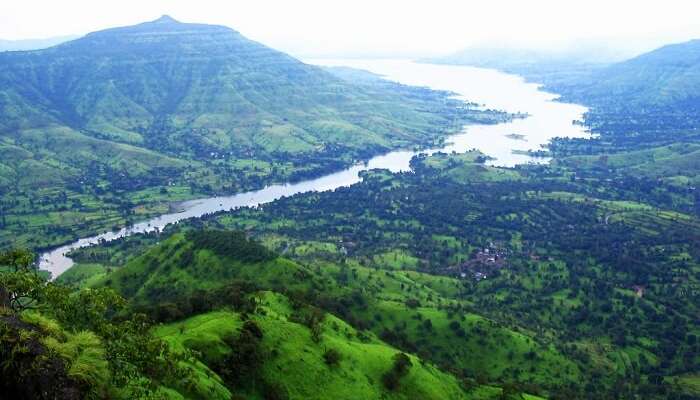 Wondering on what to do in Panchgani and around? Head towards the beautiful hill station of Mahabaleshwar. Nestled among the Sahyadri Mountain ranges, the charming and mystical Mahabaleshwar was once the summer capital of Mumbai during the era of British Raj. Showcasing its British influence through its architectural marvels, Mahabaleshwar offers a plethora of activities and attractions to all the travelers and nature lovers.
Key Attractions: The Lingamala Falls, Elephant's Head Point, Tapola, Lord Mahabaleshwar Temple, and more
Distance From Panchgani: 19 Kms
Time Taken: Around 40 Minutes
9. Shop For Some Leather Products At The Shivaji Circle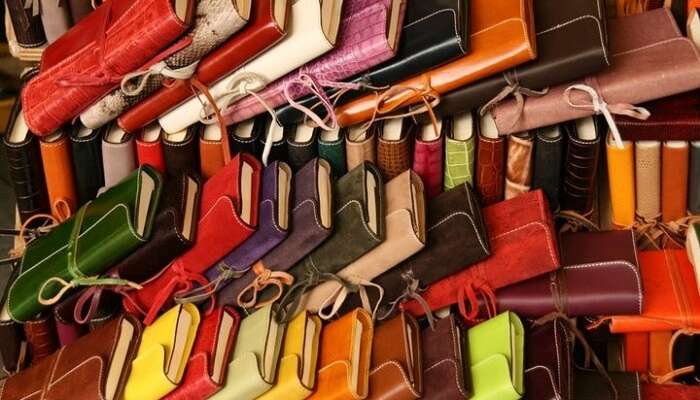 Your trip to Panchgani is so incomplete without shopping at the Shivaji Circle Market. Having created quite a reputation among the locals as well as tourists, the markets specialize in selling different types of leather items. Great quality, unique designs, and unlimited shopping is what Shivaji Circle has in store for you. From bags to wooden handicrafts, and from spices to the famous chikkis, shopping at this market is clearly one of the best things to do in Panchgani.
Location: Shivaji Circle, Panchgani, India
10. Savour Authentic Vegetarian Delicacies At Purohit Lunch Home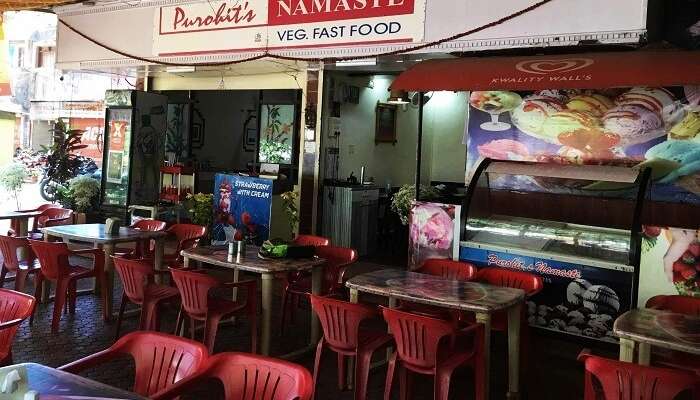 Suggested Read: 10 Super Exciting Things To Do In Mahabaleshwar
Of all the must-experience activities in Panchgani, relishing some of the tastiest and pure vegetarian food at the famous Purohit Lunch Home is something which you cannot miss. Being one of the most well-known dining places in Panchgani, the restaurant is famous for its Gujarati thalis. Offering everything at a reasonable price, try your hand at the delicious dishes when in Panchgani.
Location: Near Shivaji Statue, Kondiba Shinde Marg, Panchgani, India
Cost For Two: INR 500
Planning a trip to the heart of Maharashtra? Make sure you include these top 10 things to do in Panchgani and make your vacation a memorable one!
Frequently Asked Question About Thing To Do In Panchgani
Q. Which is better Panchgani or Mahabaleshwar?
A. While Mahabaleshwar is touristy and overcrowded, Panchgani, on the other hand is relatively peaceful. You could say that Panchgani is to Mahabaleshwar what Kodaikanal is to Ooty. Having said that, you can cover both the hill stations in 2 days.
Q. What is the best time to visit Panchgani?
A. The best time to visit Panchgani is the winter season or the onset of summers. The temperature during these seasons is apt for outdoor activities like sightseeing. The best months to visit Panchgani are, namely September, October, November, January, February, March, April and May.
Q. What can I buy in Panchgani?
A. You can buy a range of items in Panchgani, which include fruit crushes, marmalades, jams, fruit concentrates, and souvenirs.
Q. What is special in Panchgani?
A. Panchgani is a haven for those who crave adventure. If you live near Mumbai and plan to go paragliding, there is no better place than this. The must-visit places in Panchgani include: Table Land, Dhom Dham, Elephant's Head Point, including some of the best resorts in Panchgani.
Q. How far is Mahabaleshwar from Panchgani?
A. Mahabaleshwar is 69 kilometres away from Panchgani by road. The aerial distance between the two is 21 kilometres. The most convenient way to travel to Mahabaleshwar from Panchgani is to take a taxi.
Q. Why is Panchgani named so?
A. Panchgani has derived its name from 5 villages situated on the mountain which juts out of Mahabaleshwar.
Q. Where is Panchgani situated?
A. Panchgani is a renowned hill station and established municipal council in Satara district, Maharashtra.
Q. How is the road from Pune to Panchgani?
A. The road from Pune to Panchgani is pleasant enough for a long drive. The best way to cover this distance is via road. You can cover the distance between Pune and Panchgani in 2 hours. The route is as follows: Pune, Shindevadi, Sarola, Wai, and finally Panchgani.
People also read:
Romantic places near Mumbai Road trips from Mumbai Romantic places in Pune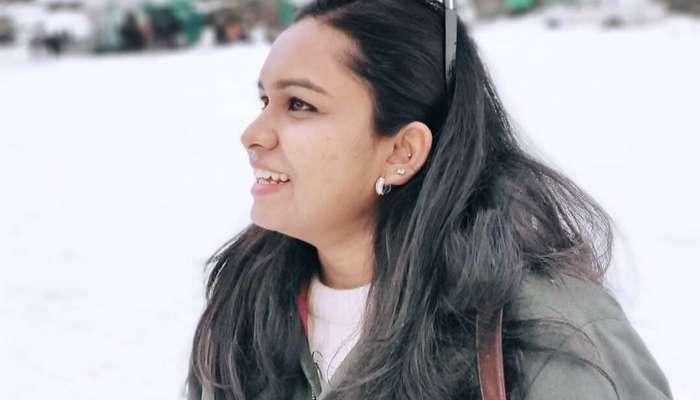 Comments
comments