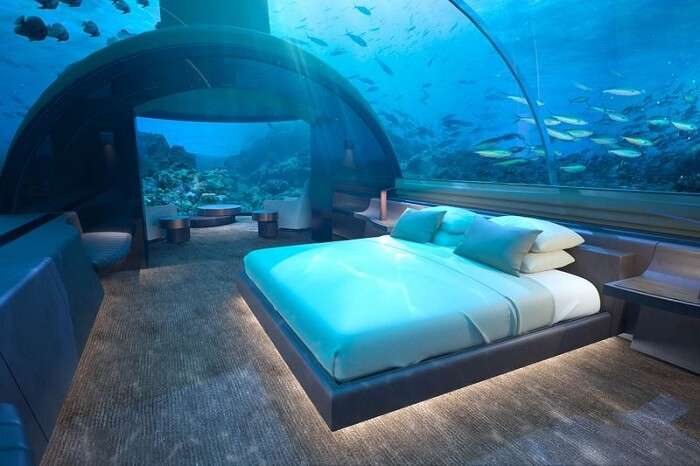 The upcoming underwater villa in Conrad Maldives Rangali Island (set to open in November 2018) would be straight out of your fantasy. The property has announced that its underwater residence would be called "Muraka" (meaning coral) and would be the first of its kind – offering guests a mesmerizing oceanic feel!

About Muraka, the undersea villa in Conrad Maldives
The underwater villa would be joining the already existing underwater restaurant at the property called Ithaa. Allowing its guests to be one with the Indian ocean, the underwater residence would allow guests to look at Maldives from a fresh and more intimate perspective since and be up close with the marine life like never before.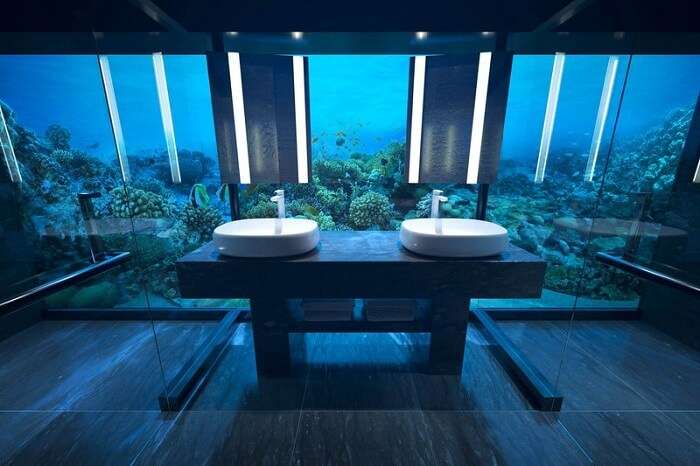 Suggested Read: Maldives Will Soon Introduce Underwater Yoga & We're Already Striking Asanas!
Details of the underwater villa in Maldives
The underwater villa will have two stories, one above the sea and the other 16.4 feet below, which is an underwater suite and comes with a king-size bedroom, bathroom, living area, and a spiral staircase that leads to the ocean level living quarters.
The ocean level of residence will also be fully equipped and would come with a twin-size bedroom, gym, powder room, butler's quarters, integrated living room, kitchen, dining room, bar, and private security quarters. Additionally the dining room will face the direction of the sunset so that guests can witness the sun go down in the foreground of the ocean waves. The ocean level suite will also have a relaxation deck with an infinity pool for guests to chill with a view. And yes, if we combine both the underwater and ocean level stories, the total guest capacity come out to 9 people. Surely, enough for a perfect family vacation or a sweet escape with your beloved.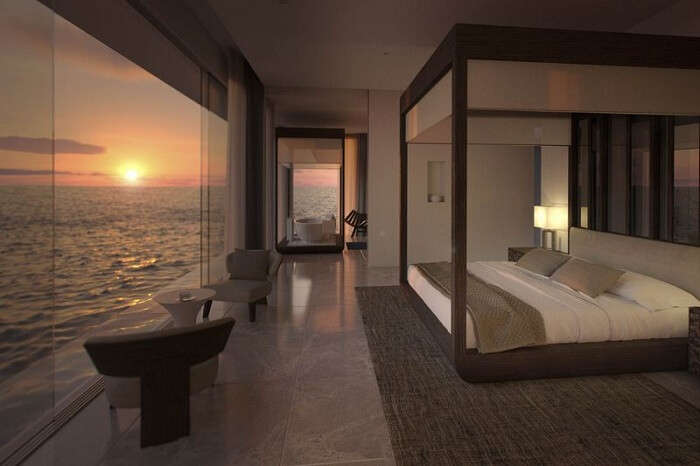 Suggested Read: 5 Underwater Restaurants In Maldives That Offer An Out Of The World Experience!
Looking at the surreal feel that the underwater villa in Conrad is going to offer, it is almost a guarantee that people would be lining up to grab the underwater stay experience but in case you're not one of the lucky ones, don't worry – for the property has 12 other award winning accommodation options to satisfy your "fancy stay" cravings.
Image Courtesy – Bloomberg