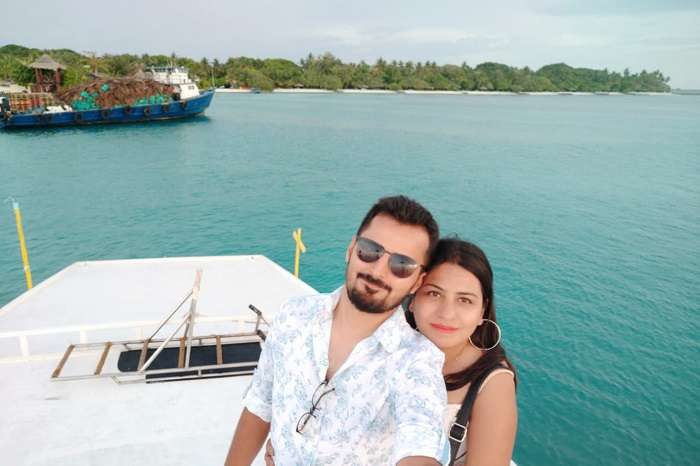 Maldives is truly one of the most beautiful destinations in the world, the palm-fringed beaches and the crystal clear blue waters are like a treat to your eyes that will rejuvenate your soul. The underwater world, extensive reefs and more than 1,000 coral islands, Maldives will give you the holiday of a lifetime. Maldives is home to one of the best beaches in the world, which makes it an ideal destination to spend a great honeymoon at, strolling hand in hand with your partner on the moonlit beaches, soaking in the sun and laying under a starry-night. This is what Saurav's 3 days honeymoon in Maldives looked like. Read on to know more about their exquisite time in the island and what beautiful memories they left behind.
I had this destination in my mind for the longest time and I chose Maldives because it is a place where you can relax and unwind with your partner, spending some quality time on the pristine beaches away from the crowd and chaos.
Details Of Our Blissful 4 Days In Maldives With Family
Trip type: Honeymoon
Cost: INR 1,13,000
Duration: 4 Days
No. of People: 2
Inclusions: Breakfast, dinner, accommodation
Exclusions: Travel insurance, Airfare, Lunch
Travel Agent From TravelTriangle: Kesia Holidays
Must Read: Baros Island Guide: Visit This Resort Island In Maldives In 2021
Day Wise Itinerary For Saurav's 3 Days Honeymoon In Maldives
Day 1: Arrival & Leisure Time At The Resort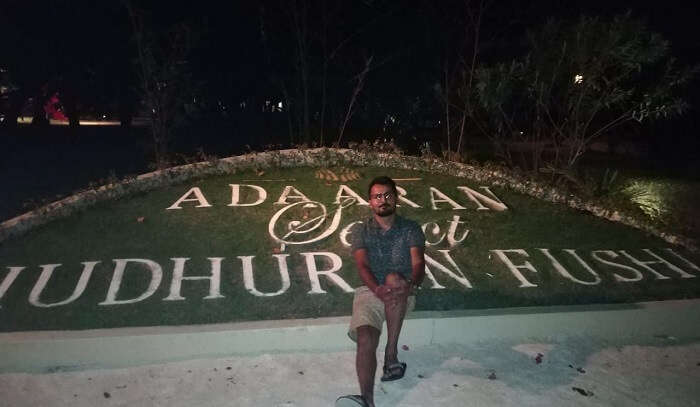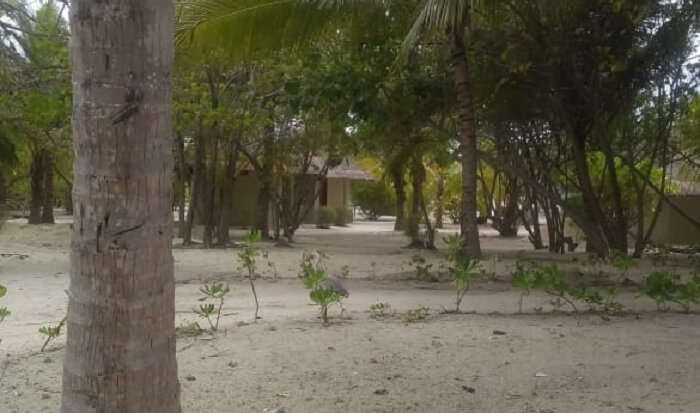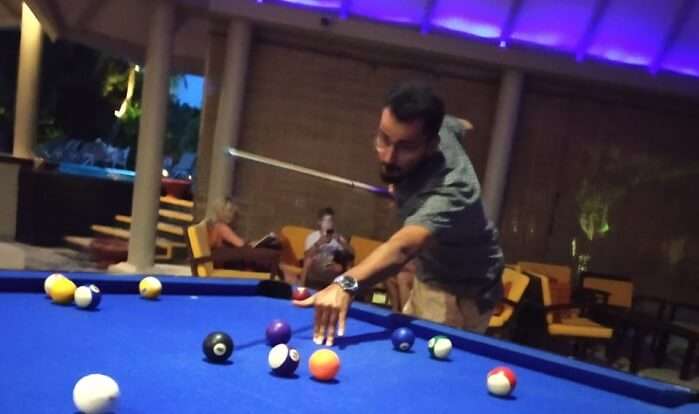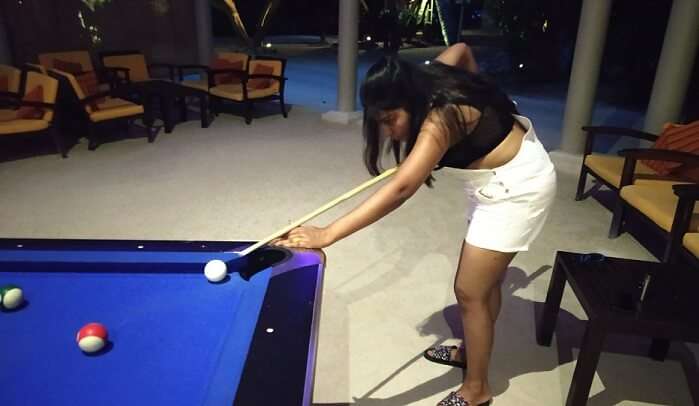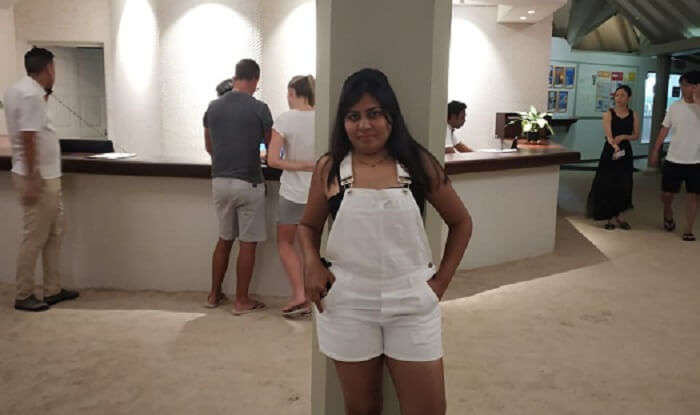 On day 1, we arrived in Maldives and checked into our resort called Adaaran Select Hudhuranfushi and spent our leisurely hours relaxing on the beach and unwinding in the lap of luxury and comfort. We were in a bliss state of mind enveloped around the blue waters and swaying coconut palm trees. It was a good property and everything was just perfect. The services and the hospitality was also top notch.
Day 2: Snorkeling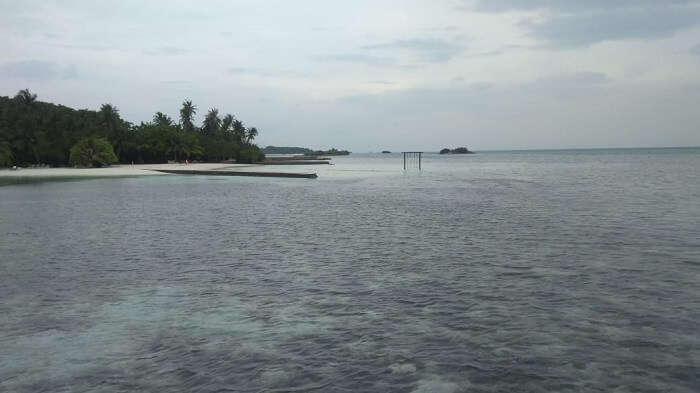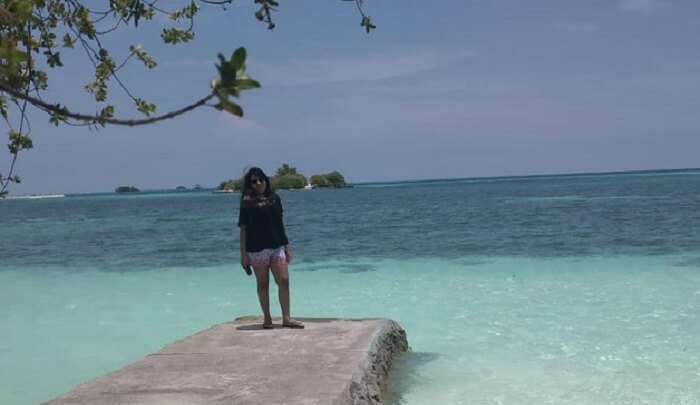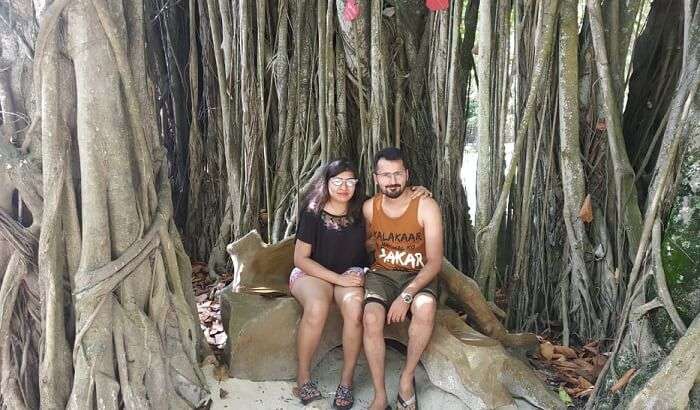 Snorkeling all day and soaking up the sun was like a moment of tranquility and calmness. Exploring the beautiful underwater world while submerged in water all day was indeed a magical experience. Snorkeling had to be one of the most exciting experiences of the entire trip. The blue lagoon and the crystal clear waters made the experience really magical. The azure waters and the stunning beaches of Maldives are like the world's sunken garden waiting to be explored, the colourful coral reefs in the underwater world is like a once in a lifetime experience.
Suggested Read: Artificial Beach Maldives: All You Need To Know Before You Go
Day 3: Boat Ride & Sunset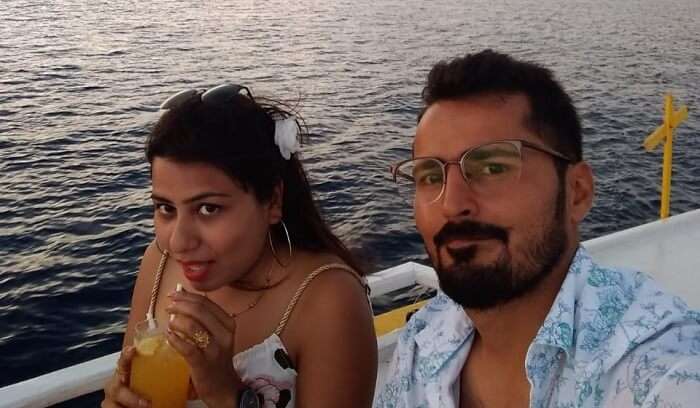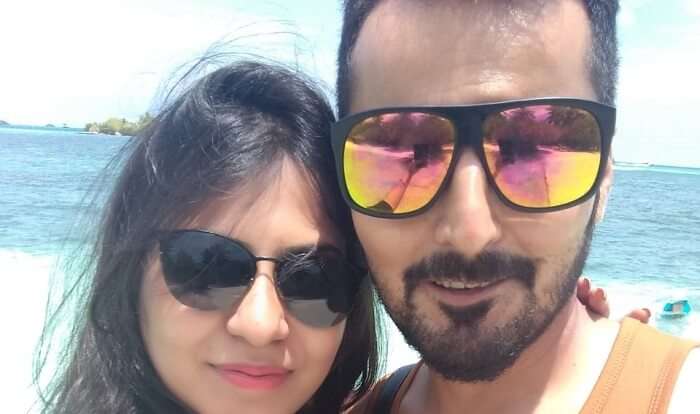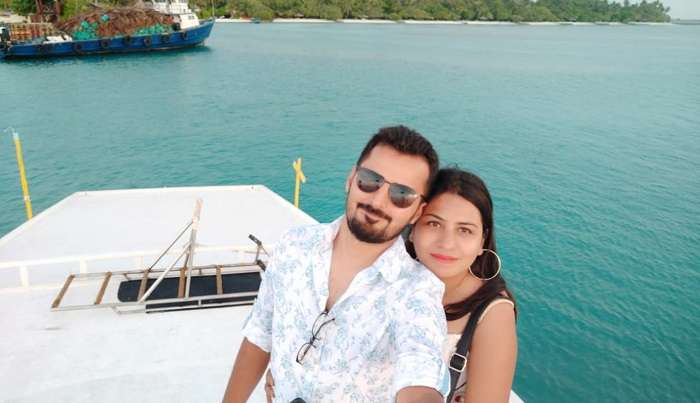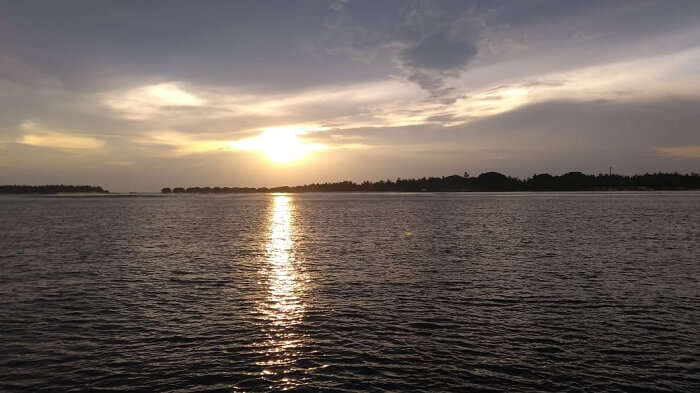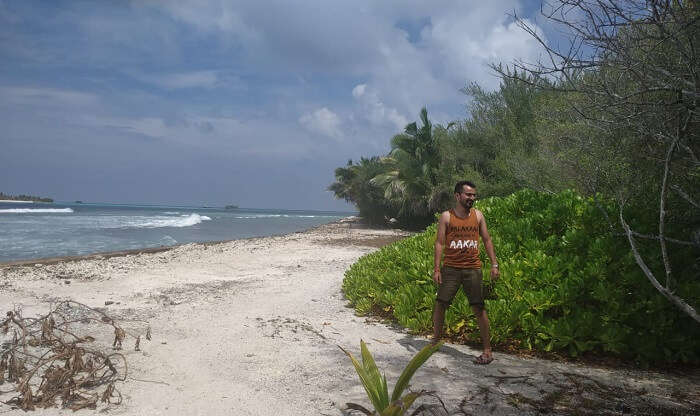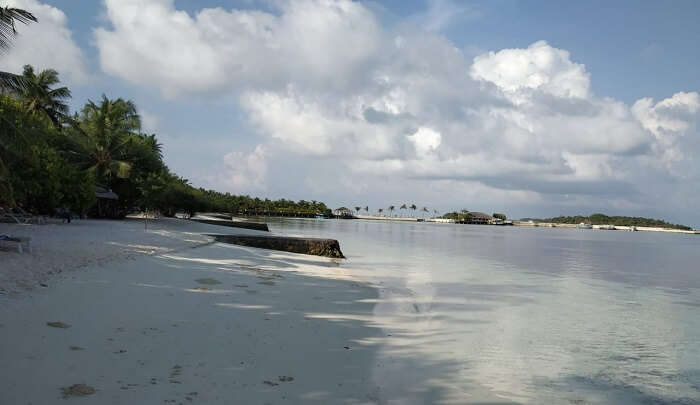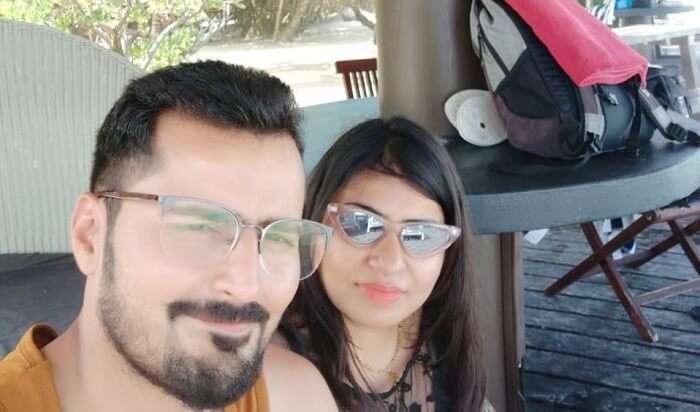 The next day we went exploring the island on a boat and witnessed the most beautiful sunset ever. The blue water and warm tones of the sky made it a picture-perfect moment and one of the best memories on my trip.
Day 4: Bidding Adieu To Maldives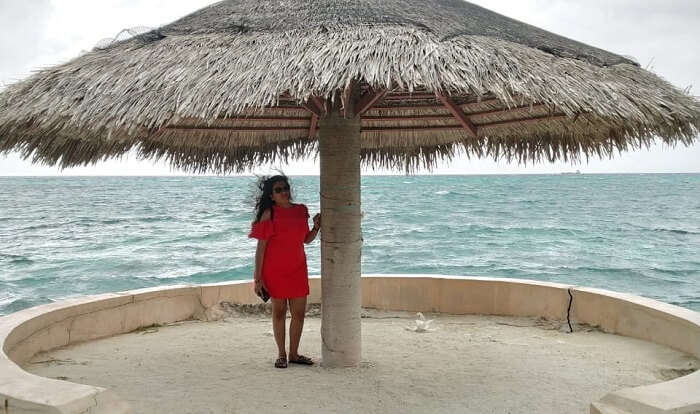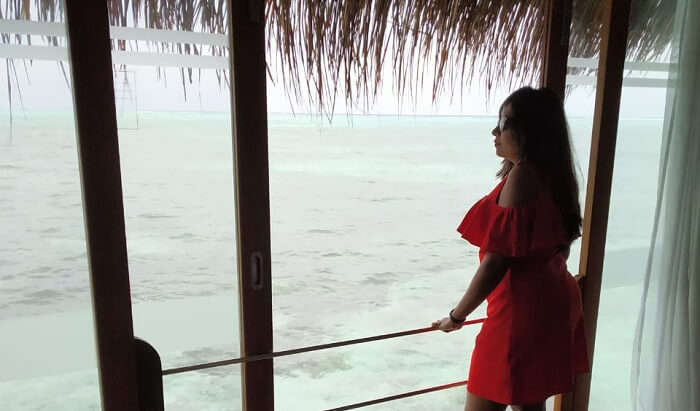 On our final day, we finally said our goodbyes to Maldives after creating lots of loving memories on the trip. We completed the resort check-out formalities leaving behind some good memories at the resort as we stayed in one resort all throughout our trip.
Suggested Read: Get Married In Style At These 10 Top Maldives Wedding Venues In 2021
Weather In Maldives
The weather was good and it rained everyday making it a pleasant stay for us. Maldives has a hot tropical weather all-year round. The monsoon season starts from May to October and the northeast from November to April.
Suggested Read: Maldives For Couples Is The Ultimate Honeymoon Paradise And We Agree!
Experience With TravelTriangle
Our experience with TravelTriangle was wonderful, we would love to visit Maldives again as we truly had an amazing time. The trip was hassle-free and we enjoyed every experience on the trip.
Further Read: 15 Best Maldives Beach Resorts That Are A Perfect Blend Of Luxury & Elegance
Looking at Saurav's 4 days honeymoon in Maldives and the beautiful experience he had with his partner, it seems like an ideal honeymoon destination surrounded by crystal clear blue waters and the white sand beaches. Maldives is an exotic destination that comes with several private island resorts that will give you the chance to unwind and bond with your family. If you want to experience the same joy and adventures on your honeymoon to Maldives then think no more and plan your escapade to Maldives right away with TravelTriangle!
Common Queries For A Trip to Maldives With Family
Is Maldives worth visiting?
Yes, visiting Maldives is absolutely worth it. Maldives has unmatched beauty and one of the most stunning beaches in the world.
How much does it cost to stay at the Maldives resort?
A standard double or twin room in Maldives would cost about $210 per night (INR 14,480).
Is Indian currency accepted in Maldives?
The Maldives has a non-convertible currency –Maldivian Rufiyaa – this cannot be purchased beforehand. One Rufiyaa is 100 Laari and is available in 500, 100, 50, 20, 10 and 5 Rufiyaa notes. The US Dollar is accepted throughout the Maldives.
Can you drink alcohol in the Maldives?
Legally, if you're 18, you can buy and drink alcohol. However, Since the Maldives are an Islamic nation, alcohol is effectively banned for the local population. However, nearly all resorts and liveaboard boats are licensed to serve alcohol.
Which airport do you fly into for Maldives?
Ibrahim Nasir International Airport, popularly known as Male International Airport (MLE) is the only airport, which connects Maldives to all major countries in South-East Asia including India, China and Sri Lanka.
Does Male airport have WiFi?
WiFi is not available at Male Airport. However internet kiosks are available to use, free of charge, near the Duty Free Area and departure gates 1, 2 and 3.