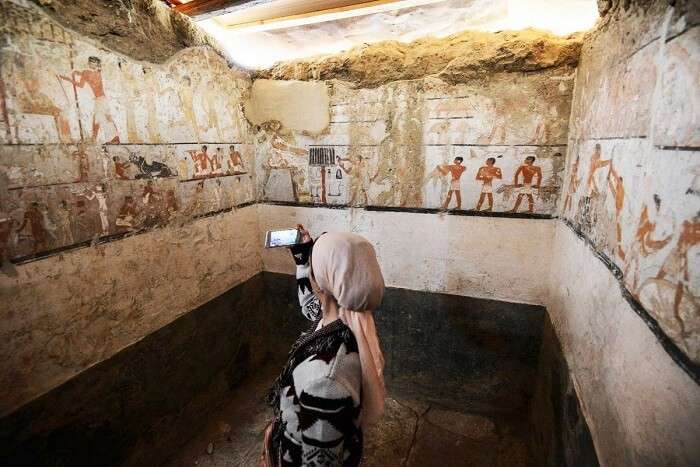 In a land dominated by one of the world's marvelous wonders – the majestic pyramids, a 4,400-year old tomb in Egypt has been discovered by the archaeologists of the country. Located in a close proximity to the Pyramid of Giza, the tomb is said to have belonged to an eminent Egyptian priestess – Hetpet, according to the secretary general of the Supreme Council of Antiquities, Dr. Mostafa Waziri.
The discovery of this 4,400-year old tomb in Egypt has led to a rise in discoveries in the country, which the officials feel could help in boosting the tourism in Egypt. Comprising of unique, ancient, and rarely-witnessed paintings on the wall, the tomb was discovered in the extended region of the western necropolis of Giza.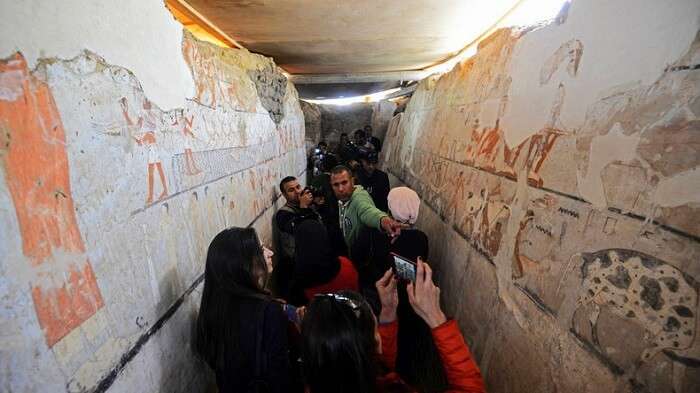 Suggested Read: 10 Best Honeymoon Places In Egypt For A Romantic Stint By The Pyramids
Much famed to be a proud home of the tombs that belong to the Old Kingdom, the priestess of this 4,400-year old tomb in Egypt is believed to have hailed from the 5th royal dynasty of the ancient Egypt. While the wall paintings have been discovered in a great condition inside the tomb built with mud brick, the mummy of Hetpet and one more tomb that belonged to her are yet to be excavated.
The walls of the tomb showcase Hetpet in different scenes such as hunting, and fishing while other depictions portray colorful and traditional scenes of soldiers, offerings and sacrifices, bird-catching, animals grazing, and fruit-gathering, etc.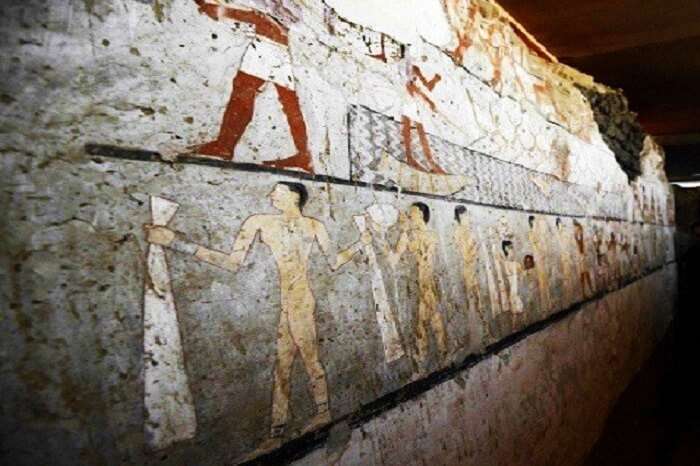 As a part of the mission that was, and still is led by Dr. Mostafa al-Waziri, discoveries in Egypt have been on the rise ever since 19th century. Parts of discoveries that belonged to Hetpet are now showcased in a popular museum in Berlin.
The excavation for this 4,400-year old tomb in Egypt started last year in October and archaeologists feel that there's a lot more to come in future as what appears on the surface of Egypt is not even the half of what is buried under this massive desert.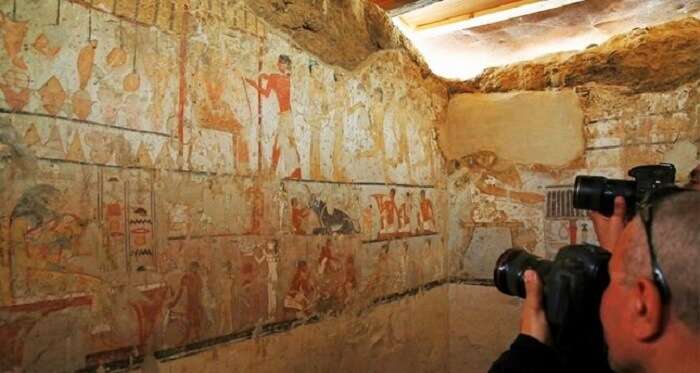 Suggested Read: These Iconic Cities With Old World Charm Will Soothe Your Heart's Craving For Nostalgia
Also, the discovery of Hetpet's tomb comes as a great relief before the opening of the Grand Egyptian Museum in 2022 which will be seen showcasing unique Egyptian artefacts including the ones belonging to the popular King Tutankhamun, and the famous pharaoh Ramses II.
Isn't that exciting? While the history buffs are jumping with joy, get going by booking one of the customizable Egypt tour packages with TravelTriangle, and embark on a journey to relish the charm of these fascinating archaeological discoveries on an amazing Egyptian sojourn!