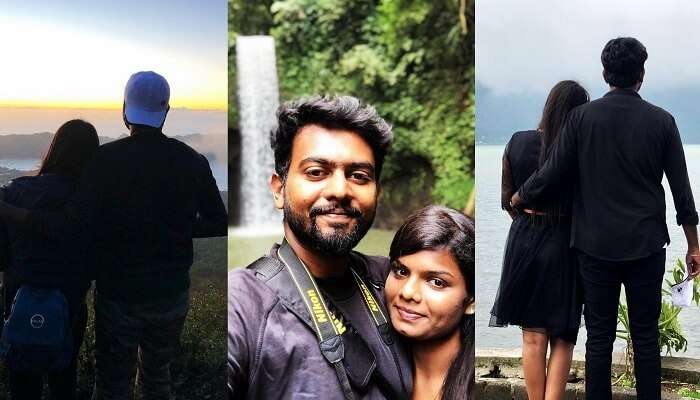 Being so vibrant, refreshing, and upbeat, Bali has always impressed anyone and everyone who set their foot on this land. Be it the people, the beautiful smiles, the happy culture and traditions, the art and craft, the regional dances, food and nightlife scenes, adventure sports and luxurious spas, or the lavish hotels and resorts, Bali has always embraced the travelers with its open arms, and especially the honeymooners. Having said that, check out how Madhu Sudhana and his wife planned their honeymoon for 5 days in Bali, share their experience on how Bali embraced them with nothing but love!
I planned a honeymoon trip to Bali with my lady for the sheer fact that Bali was naturally synonymous with beauty. Be it the trek, the rice field terraces, waterfalls, or volcanoes, we took no time in choosing Bali for our special vacation. We had only heard that Bali is not only famous for its art and crafts, luxurious beach resorts, colourful ceremonies, dramatic dances and exciting nightlife but also for the kind-hearted people and ever-welcoming culture.
And to experience the same, we boarded our first Chennai to Bali flights from Chennai International Airport at 11:30 PM, and reached Bali Airport the next day via Bangkok at 10:30 AM. And just like that, Bali happened for us!
Details Of Our 5 Days In Bali Trip
Trip Type: Honeymoon
Cost: INR 25,500
Duration: 5 Days & 4 Nights
Inclusion: Airport Transfers, Sightseeing, Visa On Arrival, Honeymoon Freebies, and Cab Transfers
Exclusion: Airfare, Hotels, Villa, Breakfast, Lunch, Dinner, Travel Insurance, & Personal Expenses
Take A Sneak Peek Of Our Bali Itinerary For 5 Days
Day 1: Arrival & transfer to the hotel
Day 2: Trek To Mount Batur
Day 3: Exploring The Bali Swing
Day 4: Nusa Penida Tour
Day 5: Departure
Must Read: New Year Parties In Bali: 8 Grandest Clubs To Make You Go Crazy
Weather In Bali
During the period when we were on our honeymoon, the Bali skies were totally clear resulting in the bright and sunny days. The weather in Bali seemed warm yet mild throughout our stay. However, it did drizzle a bit in the early mornings and late nights which again was a good weather to experience on our trip!
Activities We Enjoyed On Our 5 Days Trip To Bali
1. Enjoying The Mount Batur Trek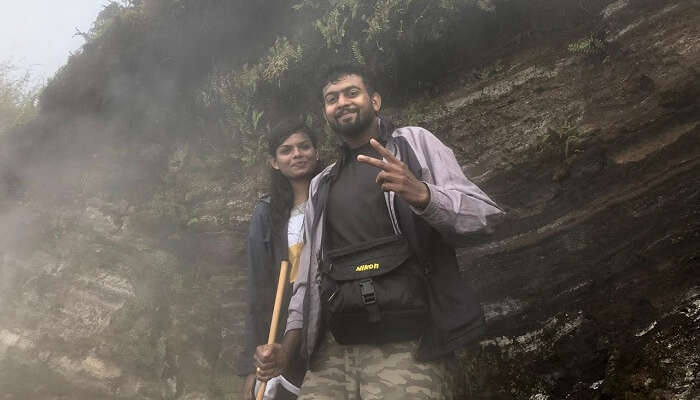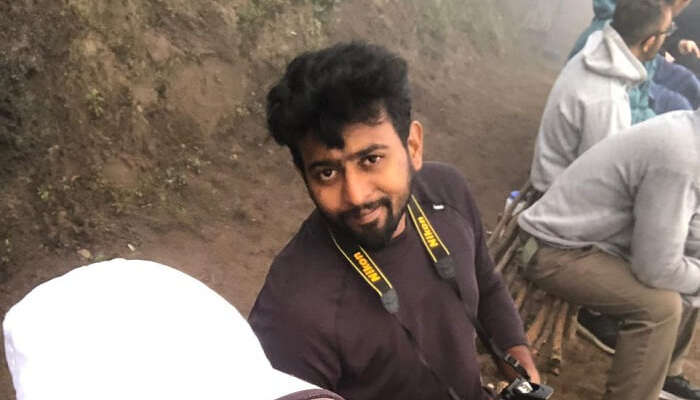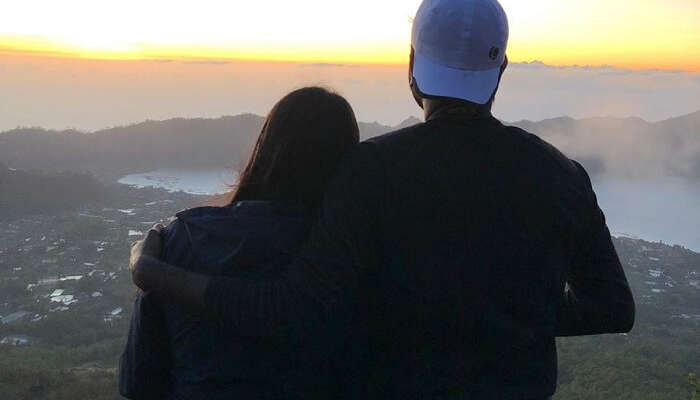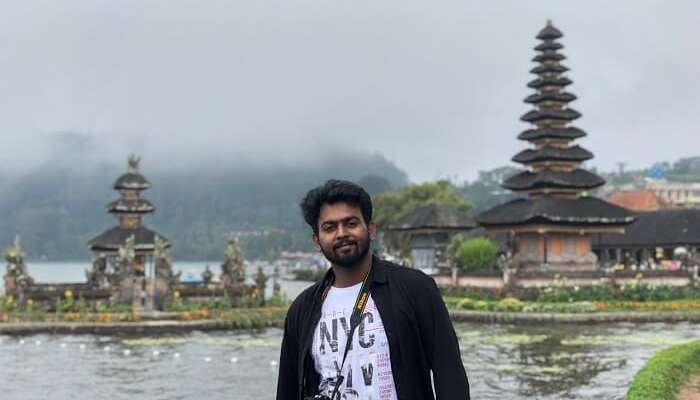 Although Bali was a very happy place in itself, there was something more exciting about the Mount Batur Trek. From the tour guide to the fellow travelers, everyone was pretty helpful in nature and guided us well on the way. While the views were to die for, it was a great feeling to have set foot on the top of an active volcano and soaking in the beauty of Mount Batur's goodness was just ecstatic. It was indeed a great feeling to see the sun setting and making the horizon look so beautiful.
2. Letting Our Inner Child Out On The Bali Swing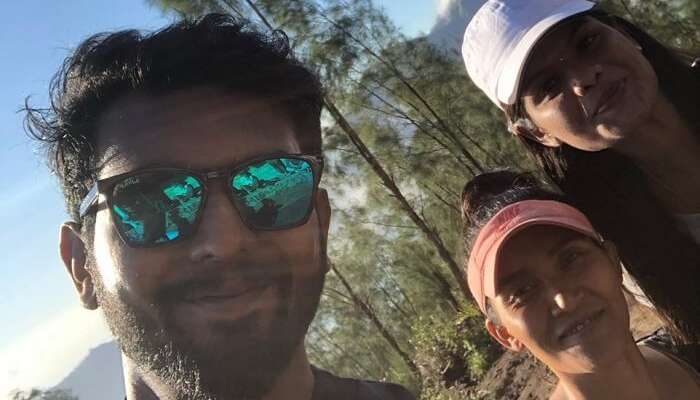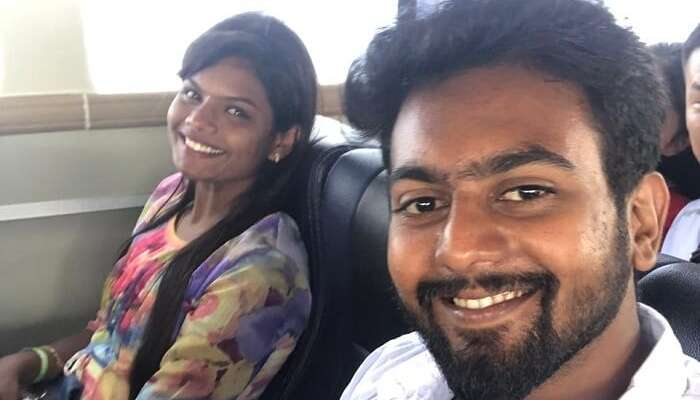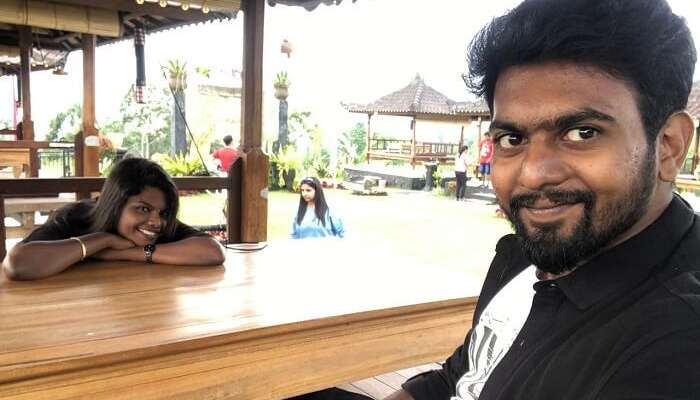 Located in Kabupaten Bandung which was like a 20 minutes drive from Ubud, we didn't know what an adventure Bali Swing would turn out to be. The meaning of swing changed post this experience that took us above the lush green rice fields, the terraced farms, the dense jungle, and the river of course. Considered to be one of the most famous activities in Bali for couples as well, you can choose the height at which you can enjoy the Bali Swing, and it was a great experience indeed.
Suggested Read: Spend Christmas In Bali & Indulge In Some Festive Goodness
3. Touring The Nusa Penida Island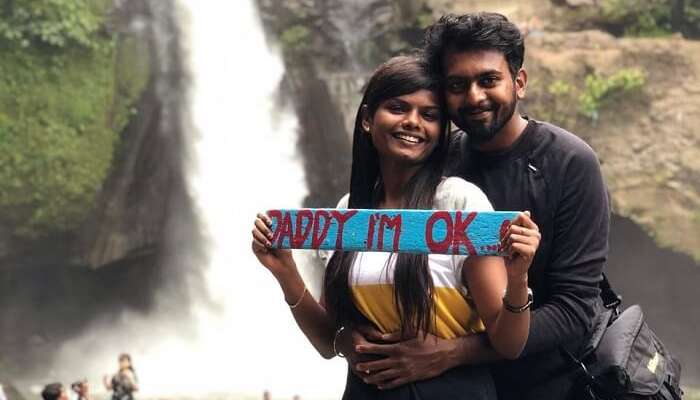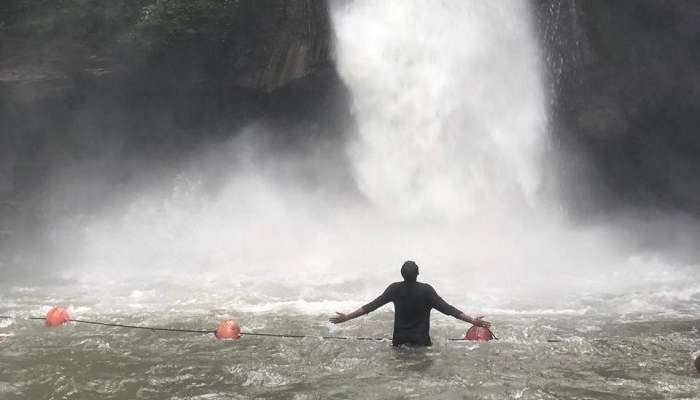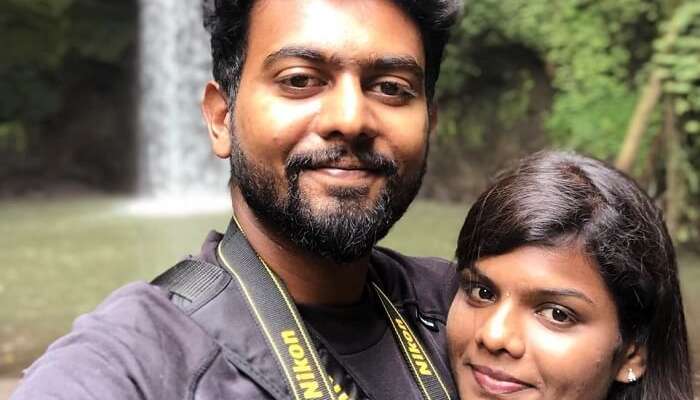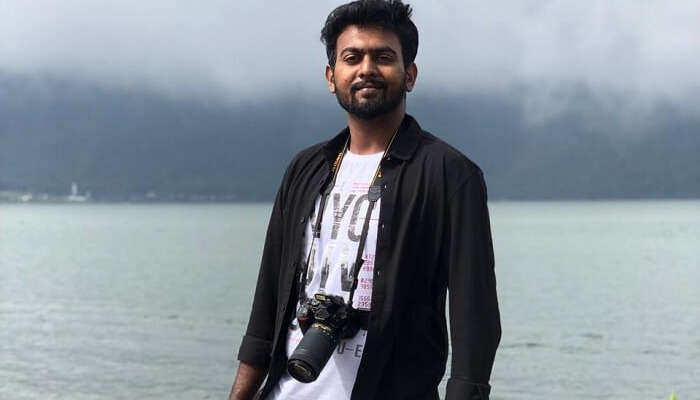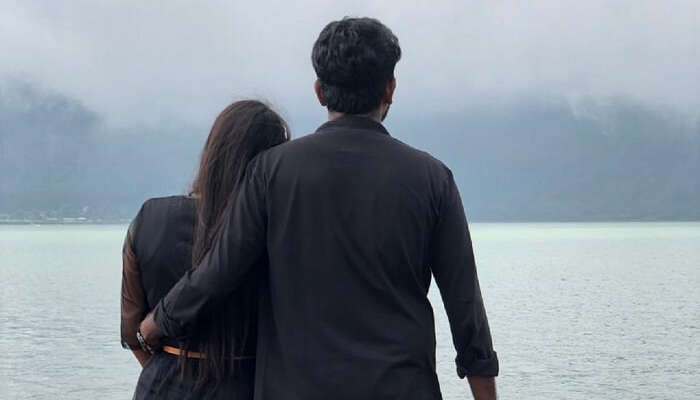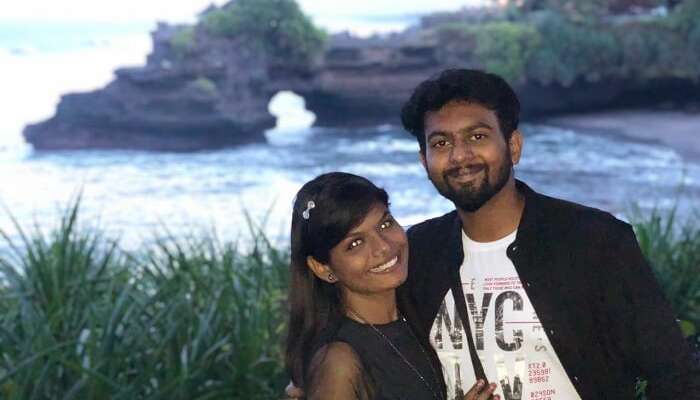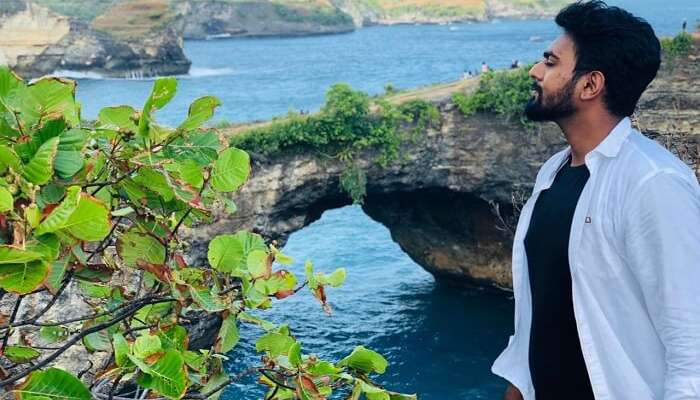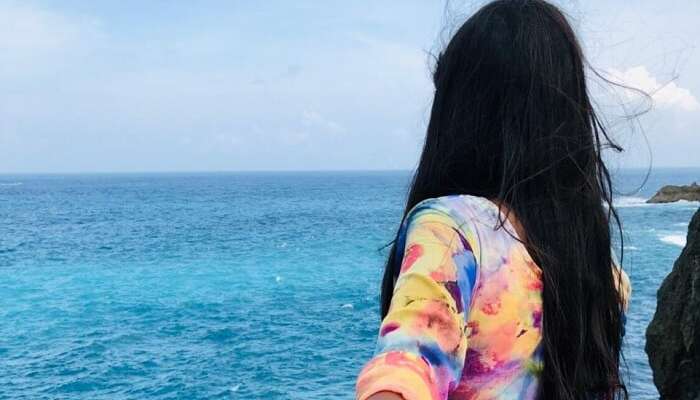 Nusa Penida Island was a calm adventure for us, and it was indeed one of the most romantic experiences. The whole island, the beach, and the dip in the waterfall was a wonderful experience indeed. We clicked many photos near the waterfall and the beach, and it was a great feeling to have captured such beautiful moments which we expected to enjoy in Bali and the place did actually live upto it.
Our Beautiful Hotel In Bali
We chose to stay at the Alam Puisi Villa that is located in Ubud, and we knew it was one of the finest decisions we've ever made ever since we stepped into that villa. Though it is located 60 kilometers away from the airport, it was one of the best places for any couple to stay at and create memories. The place was set right in the midst of a lush rice field and was so serene and peaceful. The views from the private pool also made the difference and the people of course, were very polite, had a smile on always, and offered humble service.
Suggested Read: This Couple's Bali Travel Experience Will Have You Packing Your Bags!
Do's And Don'ts In Bali For Future Travelers
Here are some of Bali travel tips that one might find useful on their journey:
Do try the local cuisine. Although we don't remember the names of the restaurants, the food was pretty good, and you will love it in case you're a non-vegetarian.
We as a couple loved to stay a bit away from the city which was pretty far from the happening centre. Hence, we didn't have a chance to visit a lot of shopping centers. In case you love to indulge in shopping activities, then stay closer to the center.
Don't buy a lot of things from the supermarket. Instead visit the small markets from where you can buy eatables at a decent cost.
As far as expenses are concerned, we had planned a 5 days budget in Bali. Apart from the tour package, we spent about 1,40,000 INR during our stay.
Last but not the least, make sure you plan to stay for at least one week in Bali. We planned only for 5 days due to which we missed out on scuba diving in Bali. We tried snorkeling but in case you are interested in watersports, make sure you plan well in advance.
Further Read: 4 Popular Museums in Bedulu Bali That Is Worth A Visit
Our Experience With TravelTriangle
The hospitality served by simple people dressed in traditional clothes and wearing such sincere smiles on their faces are some of the biggest assets that a country should take pride in and something that we as a couple really enjoy admiring. However, our trekking experience to the incredible Mount Batur was clearly the highlight of our trip, and thanks to TravelTriangle for planning it so well. It was the best trip ever!
Liked their trip experience? And are you also searching for that perfect tour package that would redefine romance on your honeymoon trip as well? Well, then look no further. Book one of these amazingly customized tour packages that will make your Bali vacation, one of the best experiences that will be etched in your memories forever. So, what are you waiting for?
Frequently Asked Questions About Bali
Q. What is the best time to visit Bali for honeymoon?
A. Weather-wise, the months from July to August happens to be the best time to explore Bali. However, for couples who would like to explore the paradise at their own pace, the months from April to June would also be a great time to ditch the crowd and enjoy their own space in Bali.
Q. What are the best places to visit in Bali for couples?
A. The famous places like Tanah Lot Temple, Nusa Penida Island, Mount Batur, Gitgit Waterfalls, Monkey Forest, etc.are all great places to visit in Bali for couples.
Q. How many days are enough for a Bali trip?
A. For a couple who plan on enjoying their honeymoon in Bali, it is a great idea to plan a relaxed holiday for about 7 days in Bali.
Q. What are some of the best watersports for couples in Bali?
A. Tube ride, parasailing, scuba diving, and snorkeling are some of the best watersports for couples in Bali.
Q. Which are some of the best hotels to stay at on a honeymoon trip?
A. Hotels like Alam Puisi Villa, Ini Vie Villa, Berry Amour Villas, etc. are some of the best hotels to stay at on a honeymoon trip.
Comments
comments