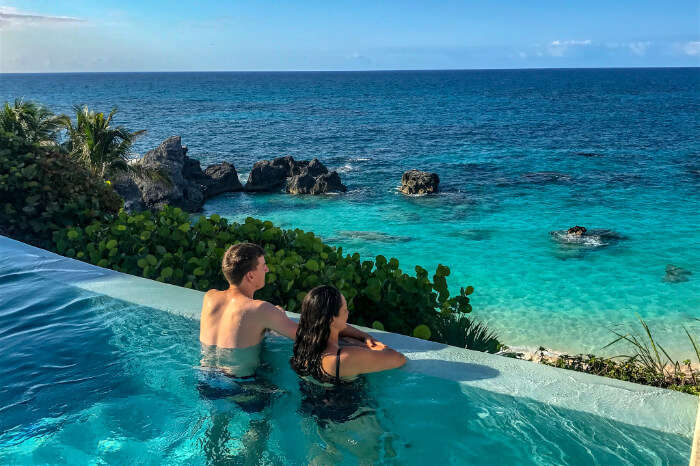 "Every year we travel to a new destination to explore and rekindle our love and promises to one another."
We recently went on a trip to Bermuda to celebrate our three-year wedding anniversary. Every year we travel to a new destination to explore and rekindle our love and promises to one another. And instead of calling these trips an anniversary trip, we like to call them 'annual honeymoons'. We believe that couples should be able to experience every feeling of a first honeymoon every year! Thus, Bermuda was the perfect destination for our annual honeymoon.
A luxurious stay on the pink-sand beach of Bermuda

Bermuda has something for everyone, especially us. It has the perfect mix of relaxation, luxury and adventure. We were able to spend four wonderful night Bermuda at the best hotel on the island, The Reefs Hotel & Club. As a luxury travel couple, we could not have been more happy with The Reefs Hotel & Club. They had a private beach with Bermuda's famous pink sand and provided their guests with complimentary snorkel gear, stand-up paddle boards, kayaks and more.
We were able to relax on the beach and order drinks and food while also enjoying all the water activities. It was nice to not have to leave the resort or beach to enjoy some of Bermuda's finest snorkeling. The sea life and coral reefs were amazing, hence the name The Reefs Hotel. The service and accommodations were also wonderful. Every day we woke up and went to sleep hearing the sound of the waves. Our stay could not have been more perfect.
Must Read: 35 Unusual Honeymoon Destinations Not Meant For Ordinary Couples
Discovering the surreal side of the island, together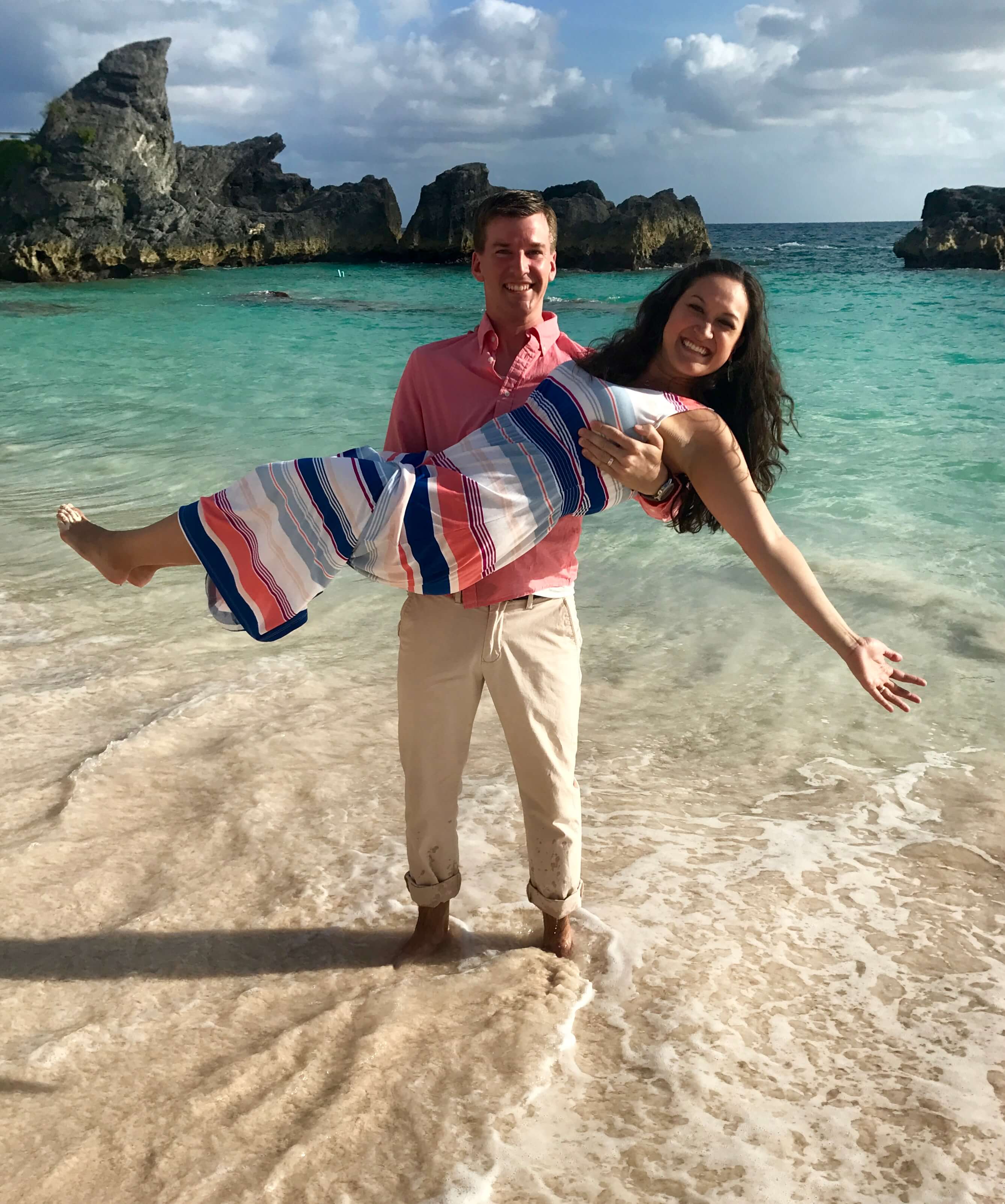 We did explore more of Bermuda outside our resort. As we said, there is both relaxation and adventure in Bermuda. So we rented scooters and drove almost the entire island. This was truly a thrilling experience as we could feel the need for speed on our little scooter. The fresh air hitting our face as we drove throughout the island was intoxicating. Not to mention, the views! Driving along the ocean was absolutely mesmerizing.
Protip: If you enjoy adventure, you must rent a scooter to get around the island. Otherwise, the public bus transportation or taxi service is another great option.
Bermuda has so much to offer visitors and certainly had a lot to offer us. We explored some of Bermuda's less touristy beaches and coves and they completely blew us away with their beauty. Bermuda has the prettiest turquoise blue water we have ever seen! They also have the most amazing hidden coves where we would have these coves all to ourselves. Every beach and cove we went to, we would find fish and other sea life – it was incredible. Snorkel gear is truly needed at all times because the sea life is so abundant.
We also visited some amazing underground caves that had clear blue water. The caves had remarkable crystal and stalactites that are over a million years old! It was absolutely fascinating. Cliff jumping in Bermuda was one of the most thrilling experiences we have ever done. We literally took a leap of faith and jumped into the ocean. Our adventures did not stop there. We also went parasailing over the beautiful turquoise waters, fed fish, went to shipwrecks and more.
Protip: In some areas of Bermuda, you can also swim in underground caves! Or for a little more thrill, you can go cliff jumping – we did!
As you can see, we LOVE adventures and Bermuda definitely had "sweet adventures" for us. this trip was truly another one we will never forget.
Further Read: 12 Best Islands In Europe For Honeymoon Packed With Romance & Passion