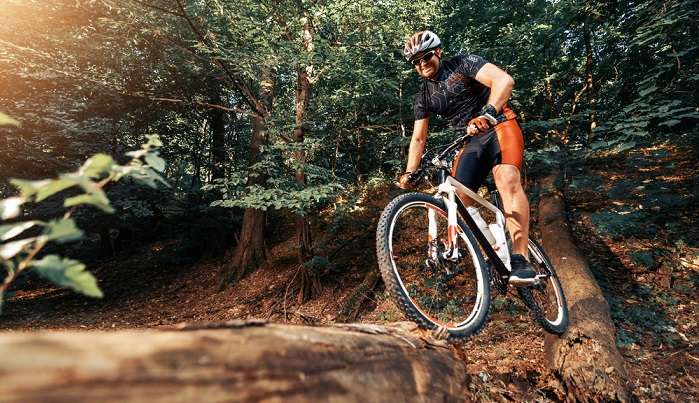 Famous for its traditions, fabulous food, Vikings, Islands, and stunning architecture, Denmark has always been a major hub for tourists all around the world. Packed with natural spots and options for outdoor adventure, Denmark is the perfect place for all the adventure junkies. So, if adventure is what excites you and your idea of the perfect holiday includes activities that bring you a rush of adrenaline, then Denmark is the perfect place for you. From Sea Kayaking to Kite Surfing to Mountain Biking there are endless options for you to try here. Here we have picked out a handful of options that are perfect for all the adventure junkies or anyone who wants to plan a thrilling trip to this city. Check these 6 adventure activities in Denmark for an enthralling experience on your trip to this exquisite destination.
6 Must-Try Adventure Activities in Denmark
From thrilling mountain biking to refreshing kite surfing, our list covers all. Read more to know about all the best adventure activities in Denmark for you to try on your next trip
1. Mountain Biking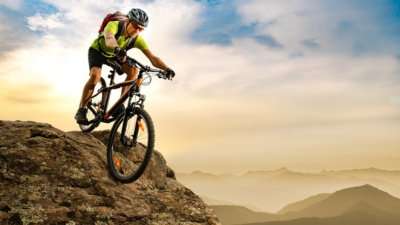 The first one on our list of adventurous activities to do in Denmark is Mountain Biking. Home to many exciting trails, Denmark is the perfect place if you want to try your hand at Mountain Biking. This activity of riding a bike/bicycle in the off-road terrains with specially designed mountain bikes is quite famous in Denmark. Long stretched landscapes, alongside the river with stunning views throughout the journey are something that will add to your experience of mountain biking. From singletrack mountain biking trails to hilly wooded trails Denmark has many options for this adventurous activity.
Best Spots: Hammer Bakker, Roed rute, Marselisborg sporet
Denmark Nightlife: Get Ready To Party Hard At These 10 Places In This European Country
2. Tree Climbing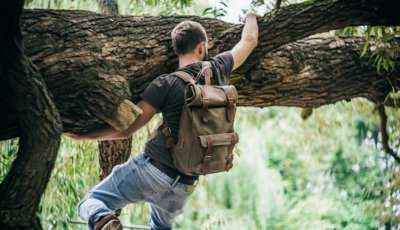 If you are looking for a recreational activity to enjoy with your family or friends, Tree climbing is perfect for you. One of the must-try adventure activities in Denmark, Tree climbing includes activities such as jumping, leaping and climbing from the treetop balancing on the ropes. Camp Adventure, which is an hour ride from Copenhagen is best known for its tower where one can enjoy the activity of tree climbing amid the lush green treetops, enjoying the breezy weather away from all the chaos.
Best Spots: Camp Adventure
3. Kite Surfing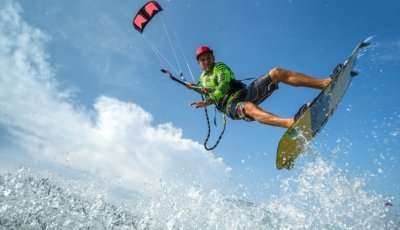 Kite Surfing is an activity where kite users use the large kite with wind power to be pulled on water, land, or snow. It is one of the best outdoor activities to do in Denmark. The windy weather of Denmark and the 7,314 kilometers long coastline make it the perfect destination for kite surfing. Hvide Sande is one of the best spots for kite surfing as it has the North Sea on one side and a huge fjord on the other. Every year a competition called WATERZ takes place in September for all the wakeboarding and kite surfing enthusiasts.
Best Spots: Hvide Sande, Handbjerg Marina, Klitmøller
16 Insta-Worthy Places To Visit In Denmark For Tourists In 2022
4. Sea Kayaking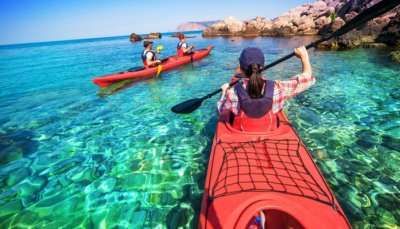 Sea Kayaking is a sport of paddling in sea on the small boats also called Kayak. It is one of the best things to do in Denmark. With over 27 sea kayaking routes in Jutland alone, Denmark is the perfect place for this activity. Surrounded by sea throughout there are long as well as short routes for you to pick as per your convenience. The archipelago routes around Fyn is a great spot if you want to Kayak and also indulge in activities like camping.
Best Spots: Fyn, Kongens Lyngby, Møns klint
5. Skateboarding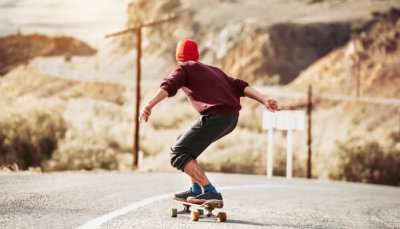 With Skate parks in almost all the major cities, yet another must-try and one of the best adventure activities in Denmark is Skateboarding. This adventure sport of riding and performing tricks on a skateboard is not everyone's cup of tea. If you are someone who holds an interest in this, then Denmark is the perfect place for you. Fælledparken Skatepark and CPH Skatepark in Copenhagen are the 2 major parks where skateboarding happens and it houses beginners as well as professional skaters.
Best Spots: Fælledparken Skatepark, CPH Skatepark
Denmark In Winter: 11 Things To Do To Witness The Wintery Magic Of The Country
6. Wakeboarding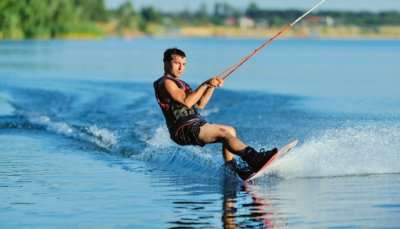 Wakeboarding is a water sport in which a rider is towed behind a motorboat while being on a wakeboard in order to perform aerial maneuvers. This adventure activity is not for weak hearts and is a perfect activity for all adventure enthusiasts. Copenhagen Cable Park is the best place to try Wakeboarding, it is also close to CopenHill where one can also indulge in activities such as climbing or urban skiing. It is one of the most adventurous activities to do in Denmark.
Best Spots: Copenhagen Cable Park
All these adventure activities in Denmark make it a perfect destination for an adventurous getaway. From rip-roaring adventure activities to recreational activities, Denmark has a lot of options for all the thrill-seekers. If just reading about these activities has got your blood rushing, what are you waiting for? Plan a trip to Denmark and include one of these activities to experience that excitement and thrill you have been looking for.
For our editorial codes of conduct and copyright disclaimer, please click here.
Frequently Asked Questions About Adventure Activities in Denmark
What are a few examples of adventure activities?
Mountain biking, surfing, kayaking, scuba diving, paragliding, cliff jumping are a few examples of adventure activities.
What are the famous sightseeing points in Denmark?
National Museum of Denmark, The National Gallery of Denmark, Christiansborg Palace, Frederiksborg Palace are some of the famous sightseeing points in Denmark.
Is it safe to visit Denmark, given the covid situation?
Yes, it is safe to visit Denmark given that you follow all guidelines and take all the necessary precautions. Make sure to get yourself vaccinated before planning a trip, also wear masks at all times, maintain social distancing at public places and sanitize your hands regularly.
What is Denmark famous for?
Denmark is famous for its tradition, culture, architecture, islands, Vikings, stunning landscapes and adventure activities.
What languages are spoken in Denmark?
Danish is the official language of Denmark and is widely spoken there. English is the second language and apart from these, there are many other minority languages spoken there.