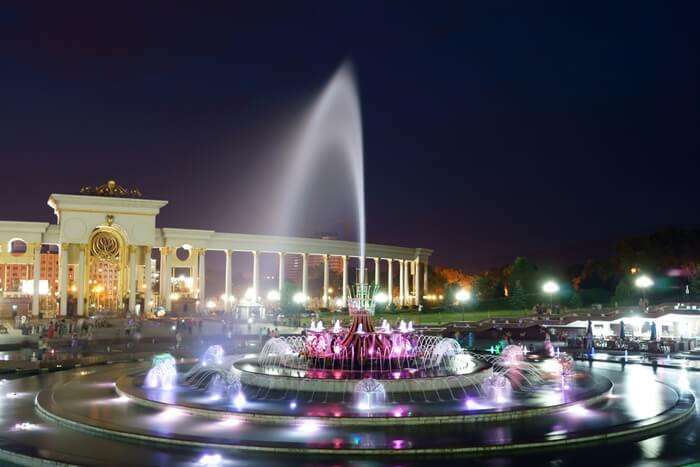 There are two kinds of people, the early birds and night owls. The early birds are lucky because there is nothing stopping them from attending classes, paying attention to detail and following the timetable word to word. Night owls are at a disadvantage when it comes to any of the above activities, but not if you are a person living or visiting Almaty, the former capital of Kazakhstan. Almaty's nightlife gives its tourists the best nights with its colourful clubs, bars, music, parties and beautiful people.
Almaty Nightlife: 5 Best Experiences
It is not enough to only be awake at night to enjoy Almaty's famous nightlife but to also expose yourself to amazing experiences available in the largest city of Kazakhstan. Here are the top 5 ways you can enjoy the happening dark nights of Almaty !
Cuban Music: Music Needs No Language
Russian Discos: Display Your Shower Dancing Skills
Perfect Night Snack: Wraps And Beer
Art Galleries: For The Artist In You
Bars And Pubs: Drink Away
1. Cuban Music: Music Needs No Language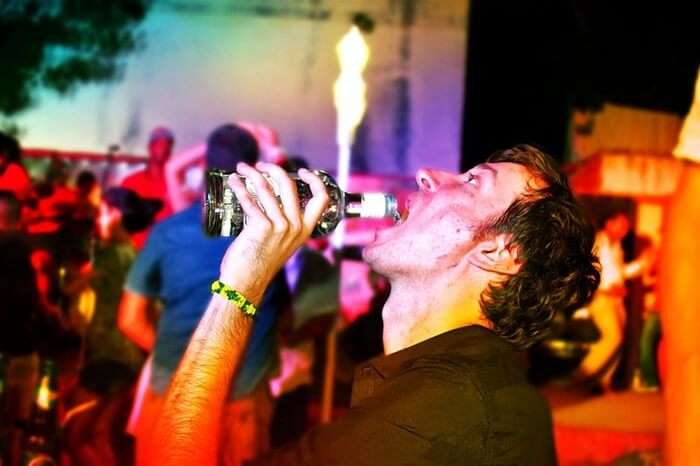 Do not let the language barrier make you limit your trips to generic activities. Spread your wings to the maximum and go to music centres and places that play cuban music. This is not like any other music blasting through the speakers. Cuban music is played live and is at its peak during night time. Cuban music is energetic and when accompanied with instruments and soulful when paired with the dark nights of Almaty.
Must Read: Attend These Vibrant Festivals In Kazakhstan For A Unique Cultural Experience
2. Russian Discos: Display Your Shower Dancing Skills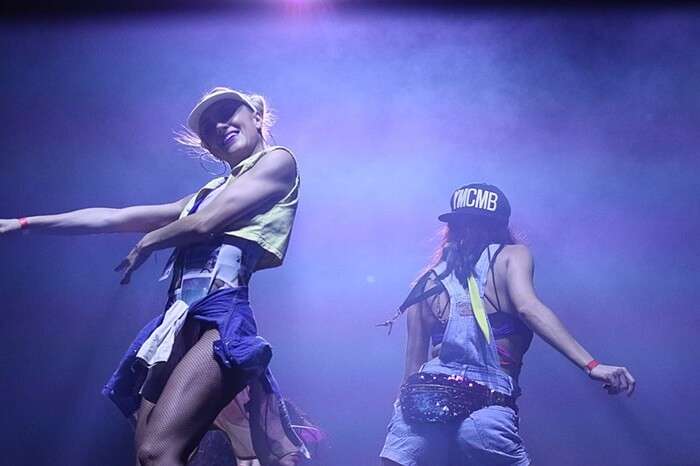 If you are a dancing royale, almaty is the place which will let you feel like a king. A shy person need not fret, the dancing culture of Almaty is the heaviest at night, you won't be a topic of ridicule since everyone would be busy tapping toes in the clubs. Nightclubs in Almaty Kazakhstan is an essential for a decent party life. There are after hours clubs, clubs separated only for dancing, clubs exclusively for parties and clubs with V.I.P entry. When the sun goes down, the crowd increases at the clubs in Almaty, which dance, literally and figuratively. If a person is lucky, they might hear the low treble and rumbling of the walls of the dancing club. The best clubs in Almaty are Vzletnaya, Chukotka, Gan bei and Ooh Chic.
Suggested Read: Kazakhstan Nightlife: Enjoy At The Country's Happening Clubs With Your Friends
3. Perfect Night Snack: Wraps And Beer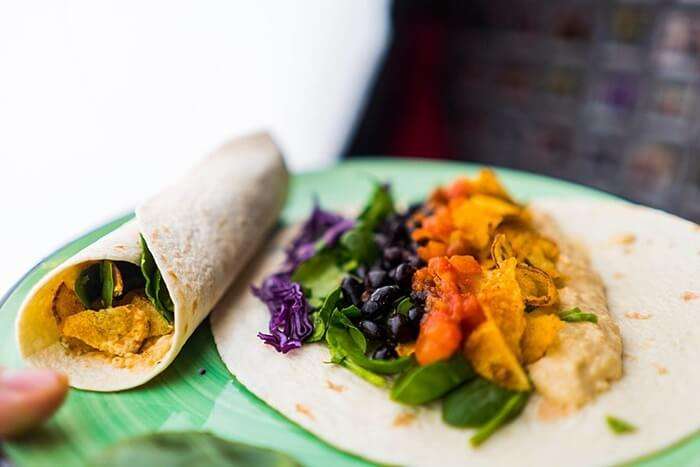 Use your foodie instincts and make your instagram followers envious with the famous night combo of tortilla wraps and beer. They can either be ordered separately or even as a mixed snack called as the beer tortilla wrap. They should be eaten after dancing or physical activities as it may cause a little dizziness if digested in the wrong amounts.
Suggested Read: Restaurants In Kazakhstan: To Try The Local Delicacies In The Land Of Adventurers!
4. Art Galleries: For The Artist In You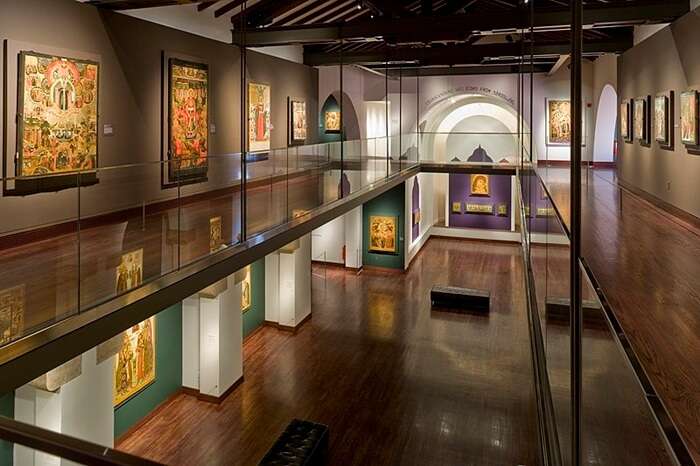 If you are an artist who does not need any loud noise or drinks, Almaty does not view you like an outsider, not everyone likes to party. Almaty has art galleries that stay open till midnight. These art houses consist of beautiful art works and art products with intricate designs. Art houses also have seperate lounges that allow relaxation and study of art works.
Suggested Read: 10 Best Museums In Kazakhstan To Know More About This Gorgeous Land's Vibrant Culture!
5. Bars And Pubs: Drink Away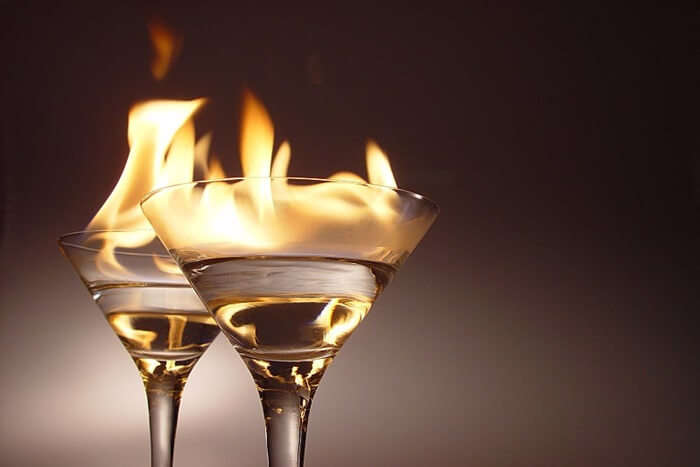 You do not need to drink away your worries in Almaty as it is a city filled with exciting activities and places to visit. However, you will always need to wind down and relax at the end of the day. What better way to do it other than visiting Almaty's best pick up bars. The famous night bar of Almaty is the sky bar. It is a multiplex of different bars with a central and main bar in the middle. It is the best place to visit if you want to try out different drinks and experiment with various cocktails.
After the sub has set, you haven't run out of options. Almaty city nightlife encourages you to make the most of everyone's stay more enjoyable by keeping itself happening and alive even at the dead hours of the night. It is essential to layback and enjoys these amenities.
Almaty Nightlife Tips
The most important thing you need to keep in mind before encountering the true vibe of Almaty nightlife is don't trust strangers.
Try to avoid drinks and food offered by unknown locals or tourists.
Make sure you have a facility of cab or taxi to drop you back to your stay at late hours as it is a little difficult to find transportation at late hours in Almaty.
Further Read: What Makes Summer In Kazakhstan A Great Time To Take A Trip To The Exotic Land
Now that the holidays have set, chalk out your plans to spend the best time here in Almaty and explore the extravagant nightlife of the place. Go ahead and plan a vacation to Kazakhstan. Do plan a visit to the mentioned lively spots purveying the best of Almaty nightlife 2022. You can also get the itinerary customized by booking your trip via TravelTriangle. 
Frequently Asked Questions About Almaty Nightlife
What are the best places to visit in Almaty at night?
The following are the best places, you can surely head to get the best experience of Almaty nightlife: 1. Visit Big Almaty Lake 2. Trek to Kok-Tobe Hill 3. Go for adventures at Medeu Skating Rink and Ski Resort 4. Explore Almaty Central Park 5. Visit Lake Issyk 6. Go to Ascension Cathedral
Is Almaty safe at night?
According to the tourists and visitors, Almaty is comparatively safer than other places in Kazakhstan but one must avoid strolling alone in isolated streets.
Which are the best clubs in Almaty?
The following are the most popular clubs in Almaty: 1. Стриптиз-клуб Kazanova 2. Zhest 3. Vzletnaya 4. Avenue Club 5. Dubai Club 6. Chukotka Bar 7. Barcode Almaty 8. Club 'Underground' 9. Palladium Club
When shall I visit Almaty?
Almaty welcomes visitors throughout the year. If you are planning a luxuriating vacation when you want to explore the best of Almaty then June to September is the best time. However, if you are on a budget trip and are willing to save those extra expenses, then planning an excursion during offseason will surely be beneficial for you.
What can I do in Almaty at night?
For a perfect experience of Almaty nightlife, you can have the following experiences: 1. Attend Cuban music performance 2. Visit Russian Discos 3. Visit Brewery 4. Explore art galleries 5. Club hopping
What is the best time to visit Almaty?
The best time to visit Almaty is from the month of June to September. The weather remains moderate during this time, ranging between 20-30 degrees Celsius.
People Also Read:
Russia Nightlife Germany Nightlife Turkey Nightlife