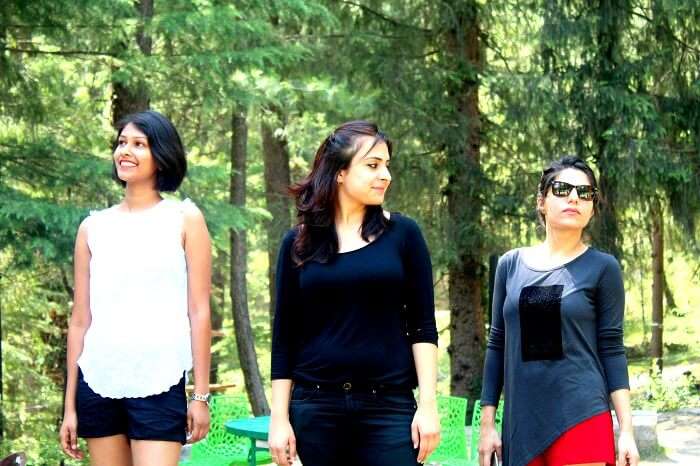 Ambalika Gandhi talks about her surreal weekend experience to Mashobra. She elaborates on how this quaint offbeat destination proved to be an amazing adventurous getaway for both she and her friend. Organized by TravelTriangle, the trip cost them INR 5199/- per person and included their transfers, stay, meals, and adventure activities. Let us hear her story and find out what experience did the friends get out of their amazing nature expedition in Mashobra.
Trip Type: I Need A Break, Let's go anywhere!
Duration: A weekend is all we could afford, 3Nights
Budget: Rs. 5,199/- per person
Destination: Mashobra (An upcoming unexplored weekend getaway destination from Delhi)
Distance to Mashobra from Delhi: 370km
Travel Time: About 9 hours
Inclusions: Transport, resort stay, 3 meals a day, adventure activities
Resort Name: Mashobra Greens
Activities Included: Morning and night forest trek, zip lining, rappelling, bonfire, live music performance, and never ending fun sessions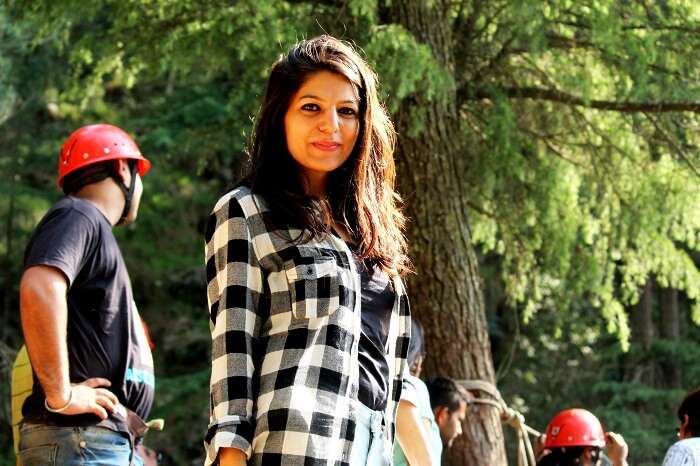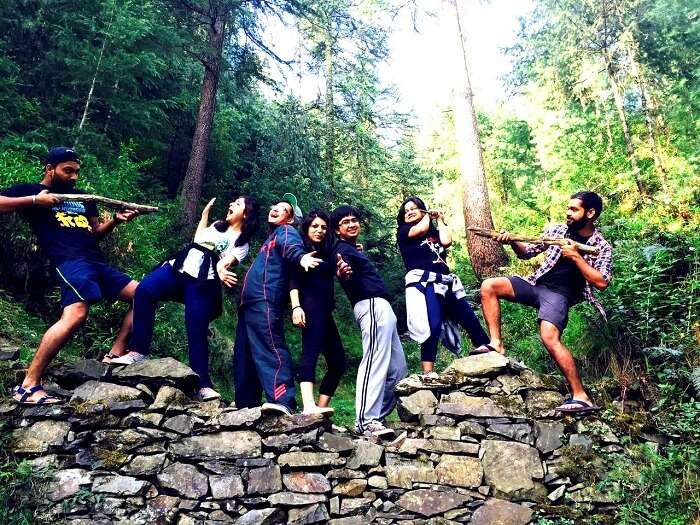 Random Plans Are The Best!
It was the weekend and like all the Dilliwalas, we two office going girls were also looking for a weekend getaway to get some respite from the heat. Since we no more had the privilege of summer vacations (corporate thug life!), we were looking for a short adventurous getaway where we could chill and make merry!
Local buzz suggested that everyone in the office was planning the same and so we had to act fast before someone else blocked their leaves! Thanks to a fresh supply of money (office pay day – 1st of every month yo!), our finances were sorted and all we had to do now was look for a weekend destination.
Luckily, our social media skills came to our rescue and we found a trip to Mashobra on
Facebook posted by TravelTriangle.The trip cost Rs. 5199/- per person and after we were done with our research and had spoken to its trip organizer, we were all set!
Disclaimer: We would like to inform that the trip for Mashobra was supposed to leave on Friday (4 June) and we got to know about it on a THURSDAY!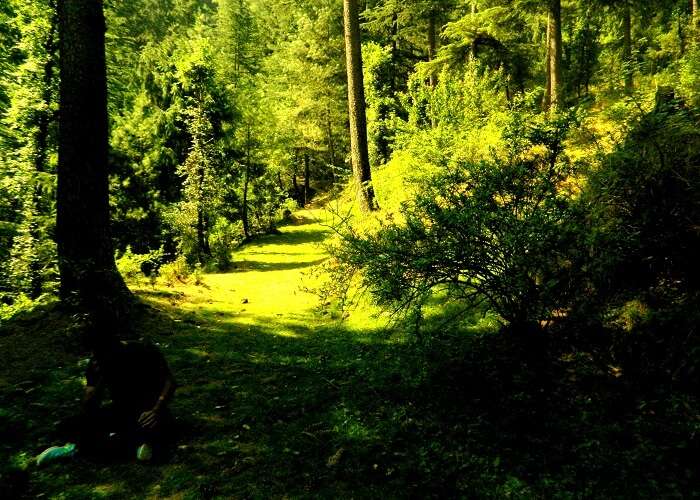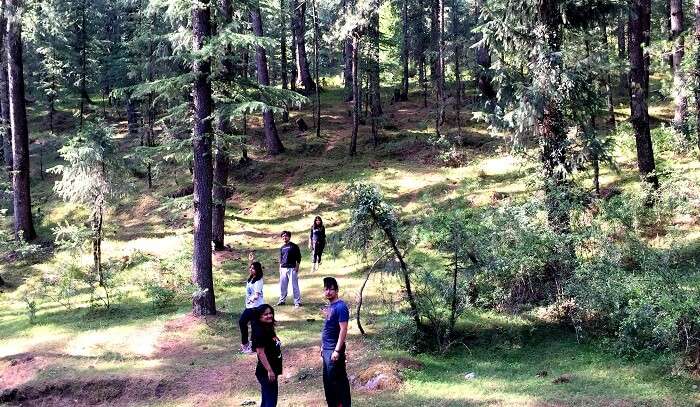 Efficiency Level- 100!
Fast forwarding everything – we convinced our parents – packed our bags – took the necessary social media equipment (DSLR) and got ready for the trip in a span of 1 day. Feeling quite proud of ourselves, we felt ready for the ultimate weekend adventure!
And so finally the day came and we boarded the bus from Majnu ka Tila on Friday at 9 PM.
Since it was a group tour, we had around 41 people with us on the bus and most of them were office-goers and young people in their 20's! All of them who were on a weekend escapade from daily life! (Yayy! Phew!)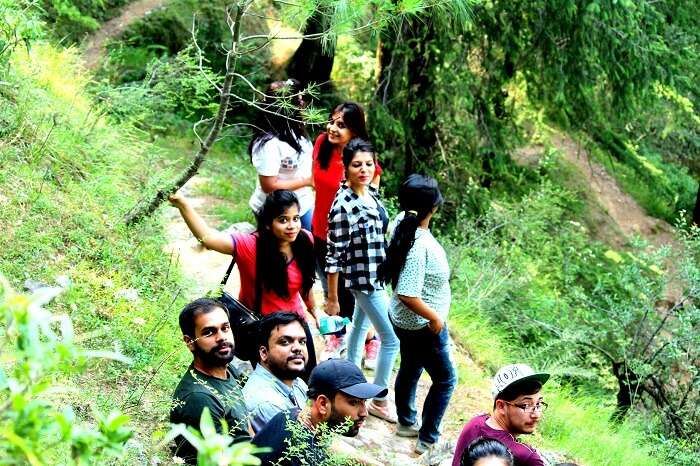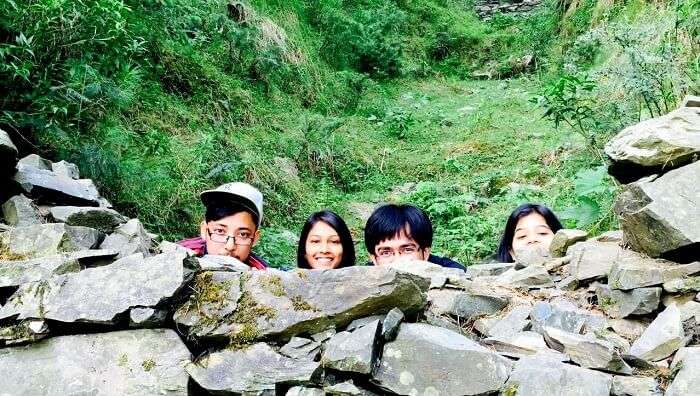 Day 1: Arriving in the quaint little town of Mashobra
We reached Mashobra by 11 AM the next morning and on our way, we had only stopped for tea breaks and dinner.
Mashobra Greens – our resort turned out to be a nature lover's delight since it was surrounded by forests and was away from all the hustles of city life. We both instantly knew this was the place we were looking for and now even the prospect of doing a downhill trek to the resort seemed exciting!
The resort was simple yet beautiful and had wooden bamboo cottages with lawns overlooking the valley. Situated right in the middle of the jungle, it provided us with just the kind of peace we were looking for. Additionally, it also had a small cricket pitch and other provisions like Badminton net and dedicated bonfire area for entertainment.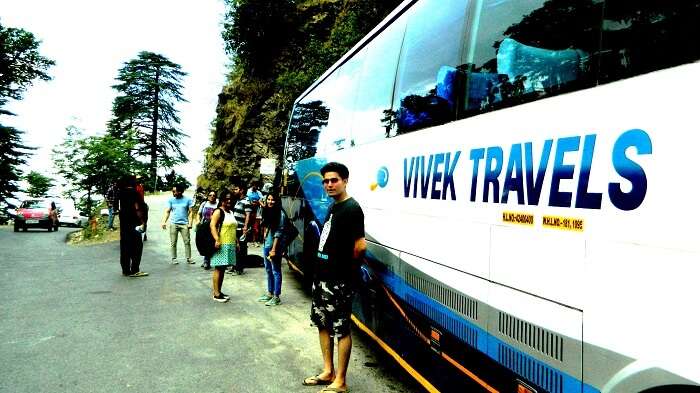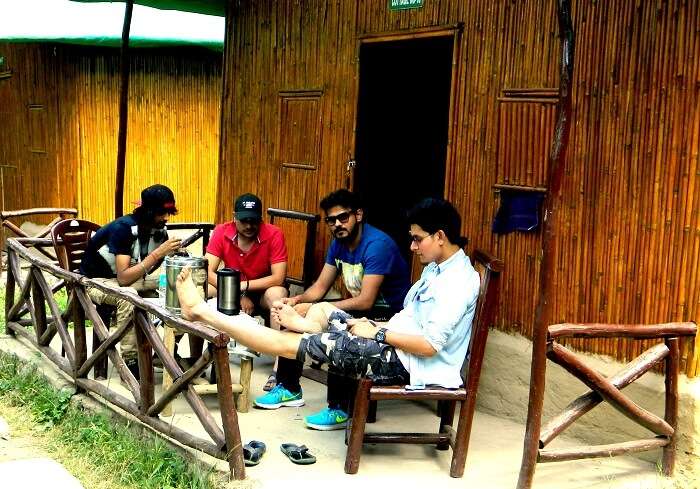 We were served with a delicious lunch on our arrival and even though there wasn't a lot of variety, the food was delicious and of top quality. We personally give full marks to all the organizers from TravelTriangle who made sure we got excellent hospitality and conveniences on a budget!
Post lunch, we also visited the nearby mall road that came to an end before it started, for it only had 5-6 shops to it.
It felt as if we were in a small city that was still untouched by the commercial flair!
Later we returned to our resort (not very far!) and relaxed for a while before proceeding with the adventure activities namely – forest trek, zip lining, and rappelling.
The forest trek was an amazing experience for us since we felt a close connection to nature there! The chirping of birds, crackling of leaves, and the cool forest breeze – all had a refreshing effect on us!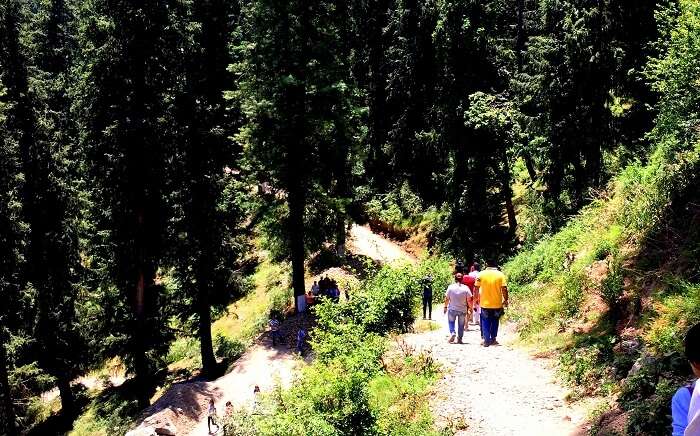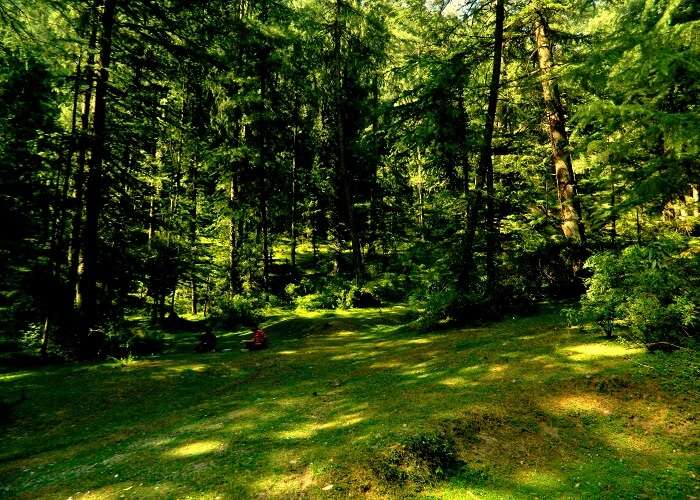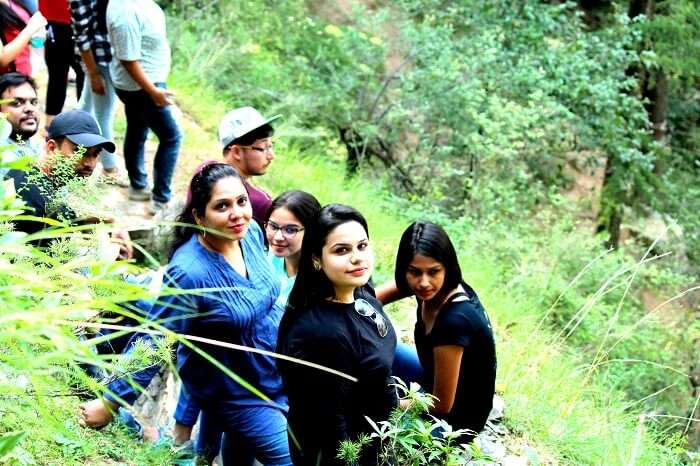 Coming over to zip lining and rappelling, both of these were thrilling activities and although we were very scared to try these initially, we ultimately did them post a Zindagi Na Milegi Dobara realization!
I was also impressed by how helpful and patient the instructors were! And even though there were more than 41 people bugging them, they made sure everyone enjoyed the activities and did them safely!
It turned out to be The Best Experience EVER!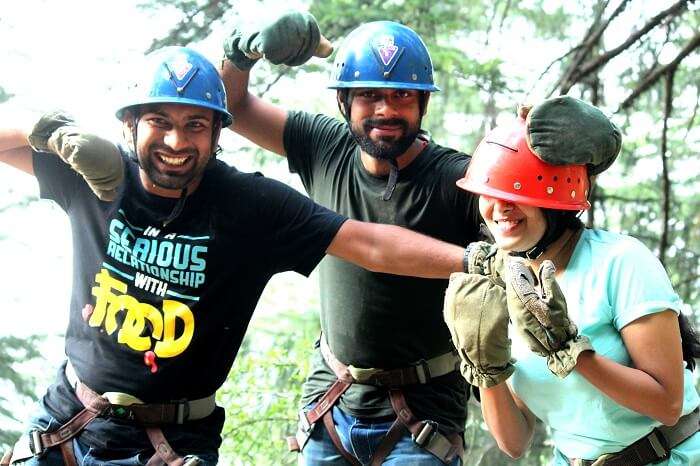 Suggested Read: Top 11 Things To Do In Mashobra In 2022 That Are High On Adventure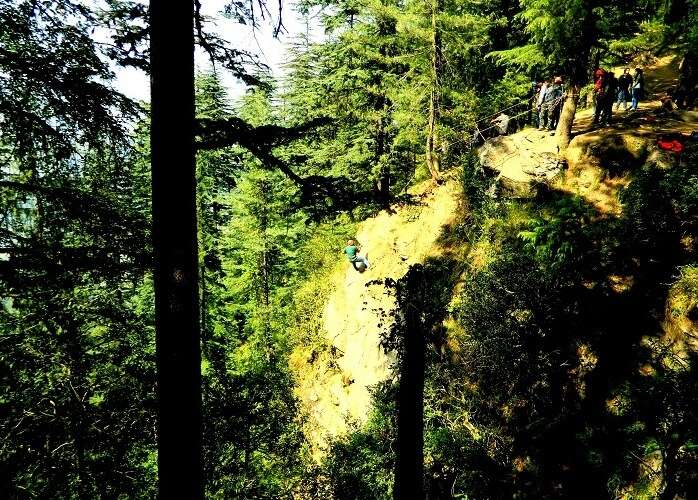 Back in the resort since it had been an exciting day, we both relaxed for a while (thankfully) before following up with new surprises that included cricket and badminton! Tempted by the carnival ambiance in the resort, we both also played a few matches and won most of them!
Dinner time was accompanied by bonfire and live performances by a local singer who sang beautifully. His Sufi songs touched our hearts and it wasn't long before everyone joined him in his performance.
The dinner too was delicious and we were served both veg and non-veg dishes along with starters!
It felt amazing to be in the company of people enjoying and making merry to melodious old and new songs! Sitting there we felt a different kind of high, a high that you get when you're drunk on nature.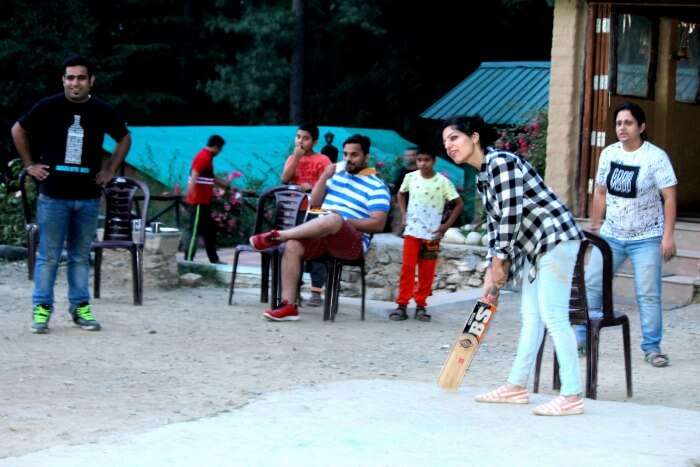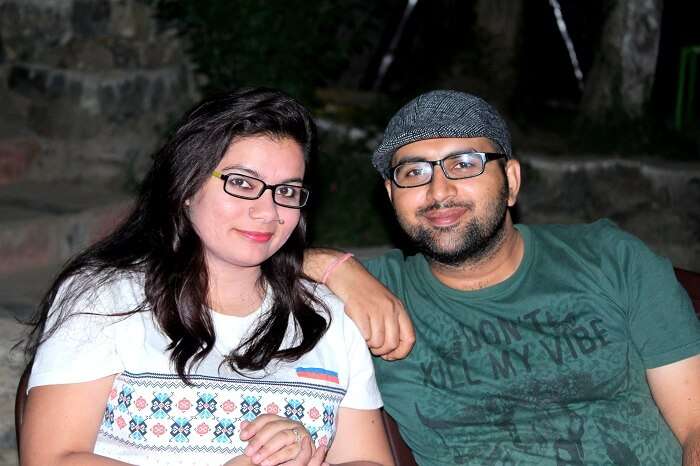 Suggested Read: Glamping In India: 12 Places For A New Experience In 2022!
Day 2: Bidding farewell to the town that touched our hearts
Early next morning, at 5 AM, we used up all our willpower to get up and go for an early forest trek! Treading the forest in the morning turned out to be a wonderful idea for we could feel the freshness of nature as went about through forest! For a change, the mountain dew was real.
Post the trek, we did the breakfast at the resort and then checked out of it at 11 AM for our bus journey back to Delhi. On our uphill trek to the bus parking, the trip organizer from TravelTriangle noticed that we appeared tired and arranged a ride for us in the luggage car!
It was a sweet and thoughtful gesture that won our hearts.
We reached Delhi after a span of 16 hours and returned home tired but happy!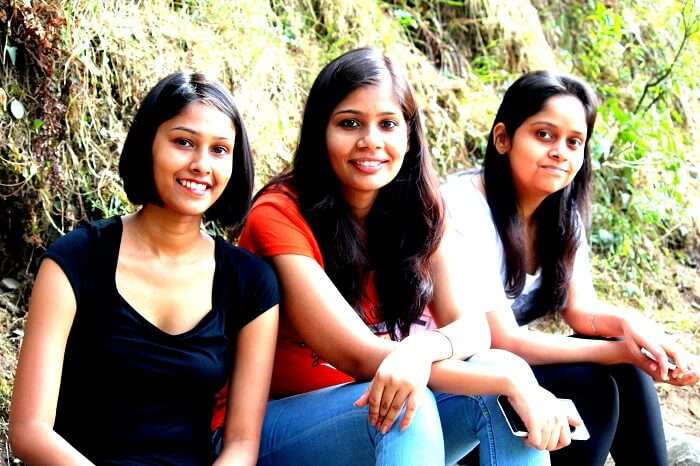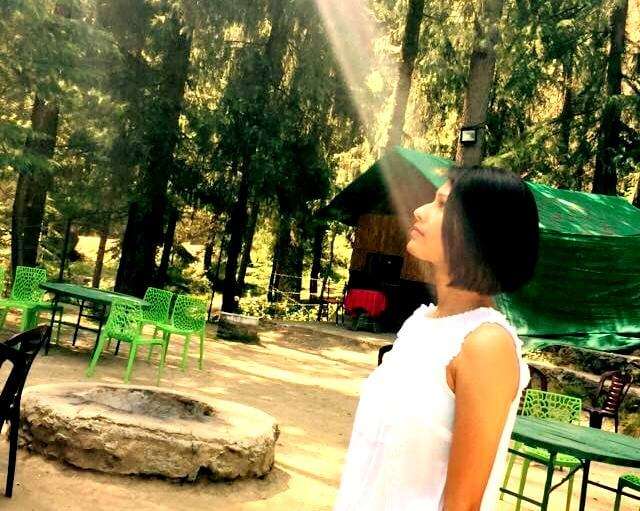 Mashobra turned out to be a beautiful destination for us and all the travelers that were part of our journey! The service, hassle free experience, and the organization that was delivered by TravelTriangle deserve an applause for we had never imagined we would be getting so much from a 2-day trip!
Mashobra offered us the perfect blend of nature, adventure, and leisure (well not so much!). And in the end, our weekend getaway turned out to be worth every penny we spent! We now hope to continue this tradition and go on many more such exciting journeys, for we have tasted the thrill of travel – and have no intention of giving it up!
The amazing destination and the fun filled trip summed up in a few lines-
Explore the offbeat in Mashobra and feed your senses to nature! Book your weekend getaway now and have the best time tasting the fine mocktail of adventure and nature!