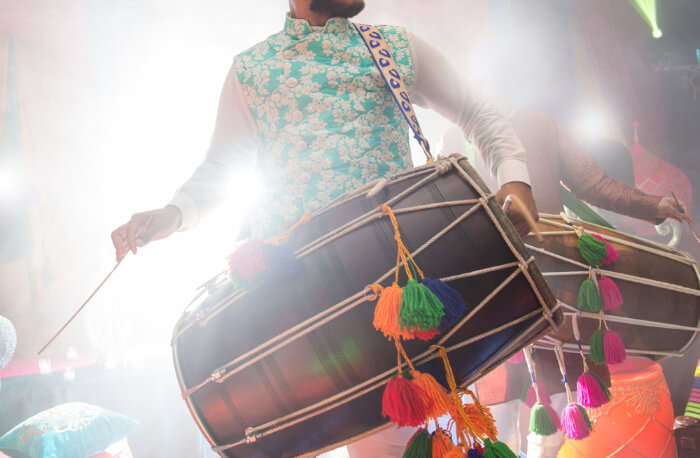 Celebrated with huge excitement and happiness, the vibrant festival of Baisakhi is quite popular in India, especially in the state of Punjab. Held along the harvesting time in the month of April, either on 13th or 14th April, this festival also marks the commencement of the new year of the Sikh religion. To show their gratitude to Almighty God for a bountiful harvest of crops, people offer prayers and indulge in merrymaking while performing folk dances, like gidda and bhangra. Being one of the biggest Sikh festivals, Baisakhi is all about welcoming a great future. This day, people of Punjab can be seen wearing traditional jewelry and colorful attire and sharing delicacies with each other. Read on to know more about the Baisakhi Festival 2022.
Some Facts About The Festival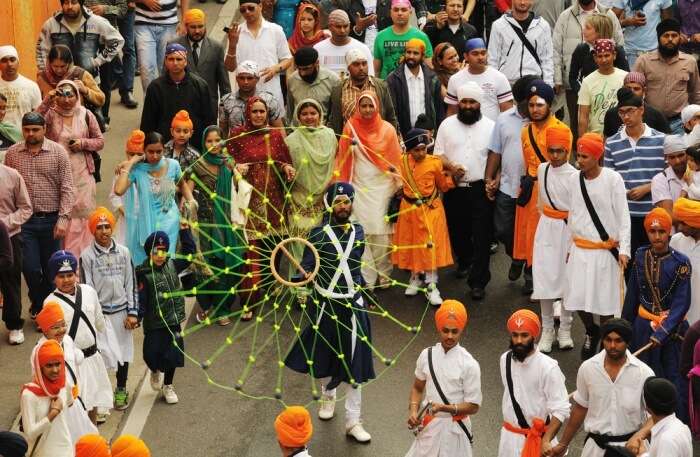 In 2022, the festival of Baisakhi falls on 14th April.
The rites and rituals of the festival are performed along the banks of rivers.
People throng to gurudwaras to offer prayers and distribute 'Karah Prasad'.
Procession of Guru Granth Sahib is taken out by Sikh communities in numerous cities during the occasion.
Devotees recite holy passages and sing kirtans and folk songs.
The ritual of Kar Sewa, i.e. providing assistance in the daily chores of the Sikh shrine, is performed as a traditional symbol of humanity.
A langar is arranged in gurudwaras where everyone is served the same food without any discrimination.
Baisakhi fairs are also organized, especially in the state of Punjab, where people can buy handicrafts and enjoy delectable dishes.
Sarso ka saag, makke di roti, butter chicken, and other lip-smacking food items are cooked in every home during the festival.
Birth Of A New Religion During The Festival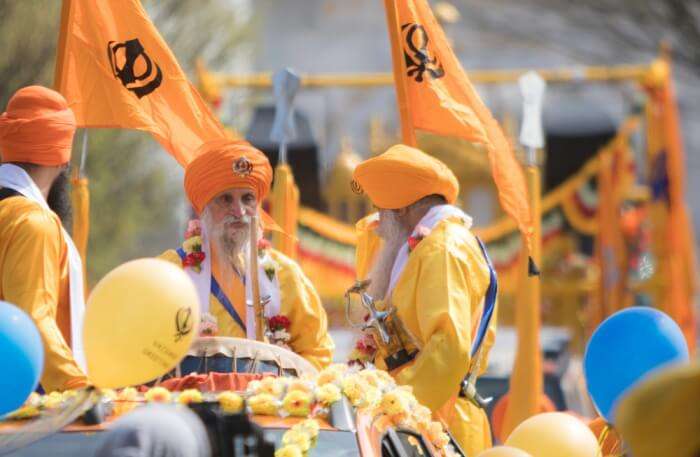 The festival of Baisakhi also commemorates the day when the tenth Sikh Guru founded the Khalsa Panth cult i.e. Sikhism. In the year 1699, when people were treated miserably under the rule of Mughal emperor, Aurangzeb, Guru Gobind Singh decided to form a community of fearless people who were ready to sacrifice their lives for others. The agenda behind its formation was to instill valor and confidence in people so as to enable them to live their lives on their own terms. And, that's how the birth of a new religion- Sikhism was announced.
12 Places To Visit In Punjab To Witness The True Beauty Of The State In 2022
Celebration Of Baisakhi In Other Parts Of India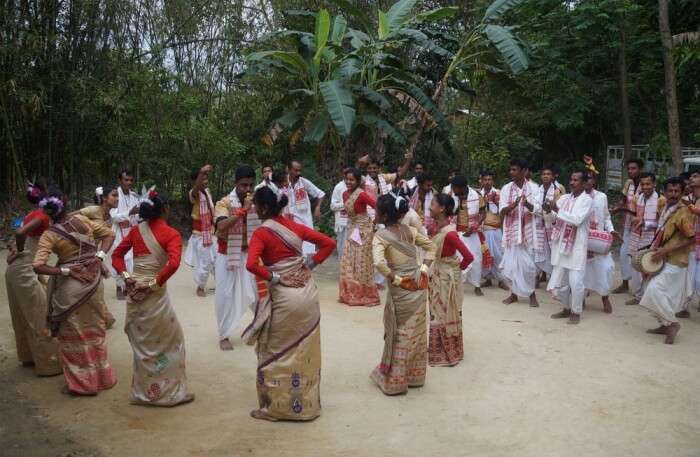 Offering their prayers and gratitude to Almighty God, people in Kerala celebrate this festival by the name of Vishu. And, as a part of the tradition, they offer gifts to the younger members of the family. While in Assam, the festival is celebrated as Rongali Bihu for a week. During the first day of the festival, people wear new attire and seek blessings from their elder family members. In Bihar, people consider the occasion quite auspicious and celebrate it as Vaishakha to welcome the new year. In fact, in West Bengal, the festival of "Pohela Boishakh" is considered a propitious day to start a new venture.
Places To Visit During The Festival
Here are a few places that one can visit during the festival. These places bring out the true spirit of this amazing festival.
1. The Golden Temple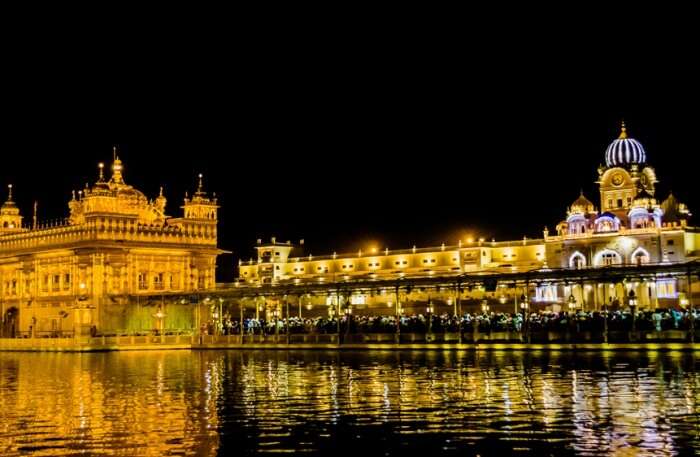 Decked with flowers and lights, a visit to the Golden Temple during the festival of Baisakhi can tickle one's memories for life. Being the holiest shrine of Sikh community, it attracts a huge flock of tourists every year. Built with marble and gold, the magnificent architecture of this attraction is meant to marvel at, leaving everyone spellbound. Get on a tour of Amritsar to visit this spiritual place, and experience the utmost serenity.
10 Festivals Of Punjab You Must Experience In 2022 To Get The Real Essence Of The Rich Culture
2. Wagah Border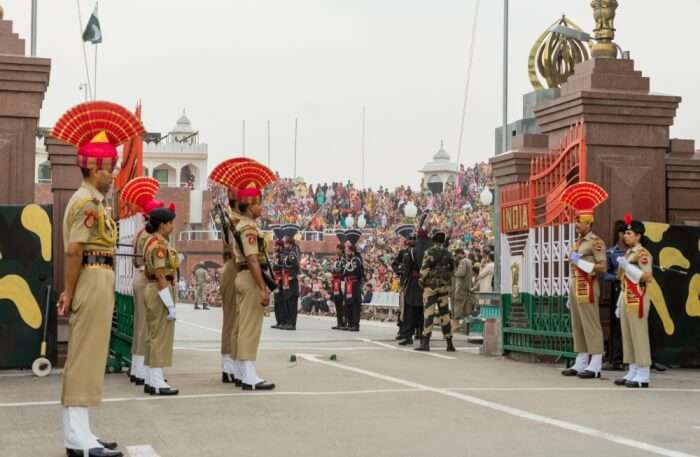 Located at a distance of around 32 kms from the city of Amritsar, Wagah Border represents the boundaries between the two nations, India and Pakistan. Stop by this place an hour before sunset, and grab an opportunity to witness the popular Beating Retreat Ceremony, including the lowering of flags of both countries, which reminds everyone about the sacrifices made by our freedom fighters.
These 13 Resorts In Amritsar Will Make Your Punjab Trip In 2022 Worthwhile
3. Jallianwala Bagh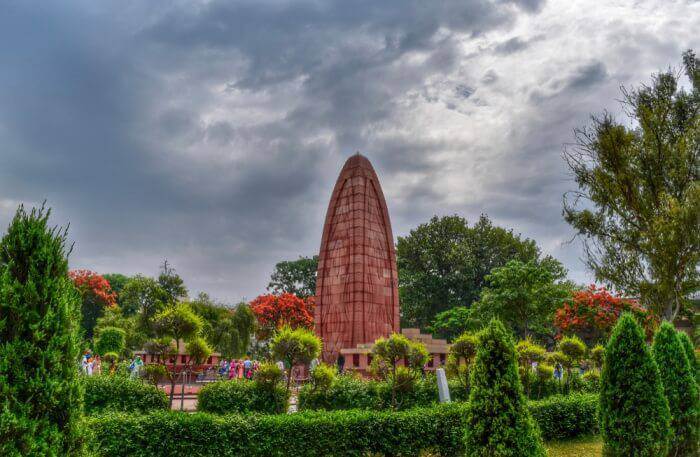 Housing a memorial that commemorates the massacre of freedom fighters, Jallianwala Bagh is a must-visit attraction for every history buff. Displaying a record of tragic incidents, this memorial was constructed by the government of India in the year of 1951. Sprawled over around 6.5 acres of land, this public garden is visited by devotees during Baisakhi for a peaceful celebration of the festival.
4. Partition Museum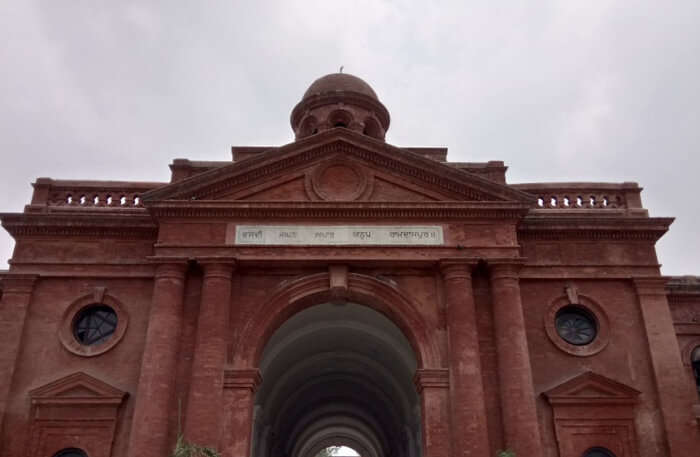 The world's first physical museum dedicated to the memories of the ruthless partition of 1947, the Partition Museum focuses on the stories of millions of victims of one of the most atrocious episodes in the history of India. Housing a great collection, including photographs, newspaper clippings, and other items donated by witnesses of the partition, it draws thousands of visitors from around the world, and acquaint them with a legacy that our freedom fighters left behind.
20 Best Restaurants In Chandigarh To Relish The Real Taste Of Punjabi Tadka In 2022!
5. Harike Wetland And Bird Sanctuary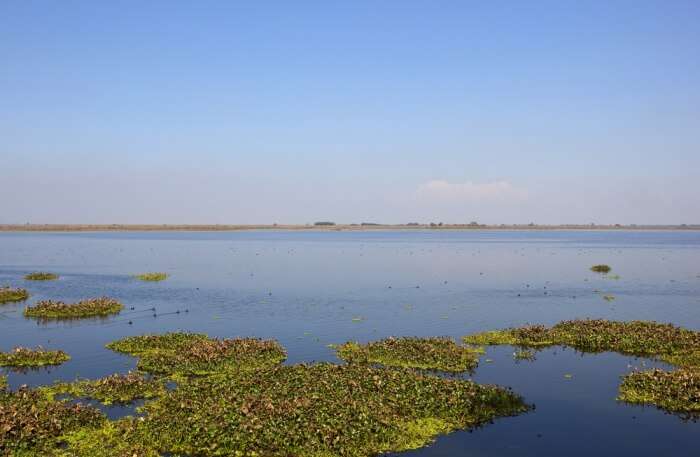 Located on the borders of Amritsar and Ferozpur, Harike Wetland and Bird Sanctuary is the largest wetland of North Indian region. Also known as Hari ke Pattan, this man-made wetland stretches to three districts of Punjab: Ferozepur, Kapurthala, and Tarn Taran Sahib. Housing around 7 species of turtles, 26 species of fishes, 375 species of birds, and other mammals, this wildlife sanctuary in Punjab is a paradise for bird watchers and nature lovers.
29 Best Adventure Destinations In India You Must Set Sail For In 2022
How To Reach Amritsar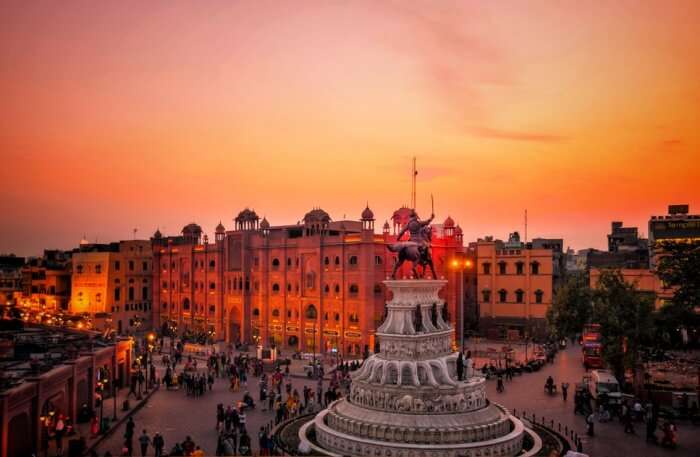 By Air: Sri Guru Ram Das Jee International Airport of Amritsar is connected to various Indian as well as a few international cities. Thus, one can reach here without any hassle. Indian citizens can board a plane from Chandigarh, Delhi, Jammu, and Srinagar amongst other cities, and get to their destination in around two and a half hours.
By Bus: One can also board a bus from Shimla, Jammu, Dehradun, Delhi, and other North Indian towns to reach the city of Amritsar.
By Train: Being the most prominent station of the city, Amritsar Railway Station is well-connected to other cities of India. One can get on a train journey from Delhi, Chennai, Mumbai, Hyderabad, Agra, and Chandigarh amongst other cities, and cover the distance in approximately 6 hours.
70 Incredible Places To Visit Near Delhi In 2022: Within 600 KM From The Capital!
It, undoubtedly, is quite fascinating to observe the harvest festival in the state of Punjab. So, book a trip to India to dive into the celebration of this vibrant occasion. And, get ready for an excursion to Amritsar during the occasion of Baisakhi to have an ultimate experience. Famed for its Phulkari dupattas, Punjabi juttis, handicrafts, and food, here a foodie and shopaholic has a lot to cherish. Do visit a few of its popular markets, such as Kapda Bazar, AlphaOne, Guru Bazar, and the streets of Lawrence Road while exploring the city, and pack some exciting souvenirs back home.