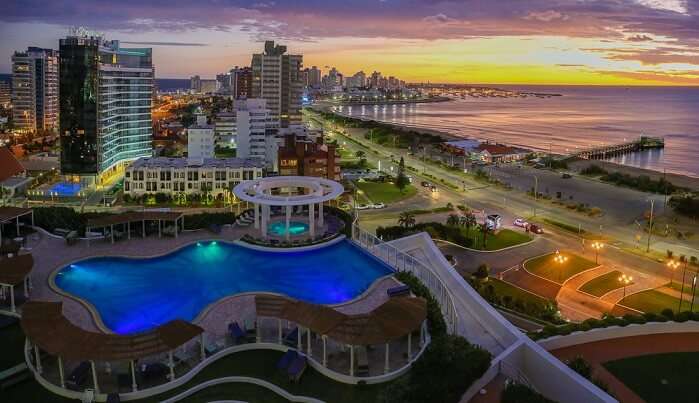 Uruguay is the second smallest South American country which is filled with beautiful beaches and most picturesque tourist attractions. This place is so diverse that it can cater to the needs of travelers of all age groups. Whether you are on an adventurous trip or a romantic one, this destination has a lot to offer. Moreover, places like Tacuarembo, Montevideo, Fray Bentos, La Paloma, and more allow you to enjoy the best of Uruguay. But when you think of South America, is Uruguay the first country that pops to your mind? Well your answer might be a yes but for many it's still an unknown destination. Don't settle for the regular vacation destination this time and check out the best places to visit in Uruguay. A whole world of fun, adventure, and bliss awaits you.
10 Best Places to Visit in Uruguay
Uruguay boasts a plethora of attractions offering travelers a unique experience. Here are the top 10 best places to visit in Uruguay to have a closer look of this gem:
1. Tacuarembo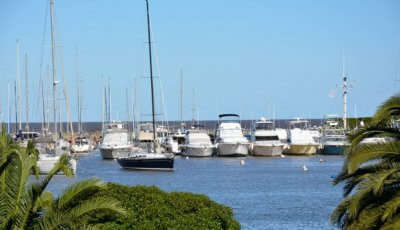 Situated in the north of the country, Tacuarembo has the most beautiful landscape of flat hills and meadows; the natural wonders form the backdrop to films. It is quite an interesting place with distinct culture, language and food. It is the birthplace of Carlos Gardel, the famous tango singer and many other great writers, artists, musicians and sportspeople. You should definitely visit its museums and other Uruguay tourism sites.
46 Places To Visit In December In The World
2. Fray Bentos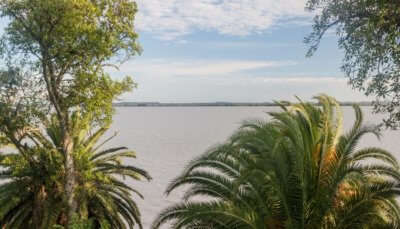 Fray Bentoos is a city in western Uruguay which became known when the first large-scale meat-packing plant was established here in 1861. The colonial charm of the town is a perfect counterpoint to the stark remains of the factory, and if you are not a history lover there are beaches, ranches and amazing relaxing wine areas to explore here. It is also conceived as a river city and as a result of its location on the banks of the Uruguay River it is an open way for the tourist-commercial movement.
3. Montevideo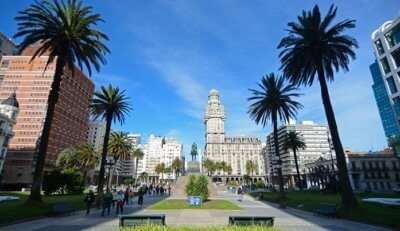 Montevideo is the capital city of Uruguay also the largest amongst all. It is popular for being the host of the 1st FIFA world cup in 1930. It is also the capital of retail in Uruguay, you can visit its shopping hotspots that are quite famous in Uruguay: Montevideo Shopping Centre, Mercado del Puerto, Villa Biarritz Fair and Tristan Narvaja to get the best shopping experience.
9 Best Places To Visit In Mexico For A Soul-Satisfying Holiday!
4. La Paloma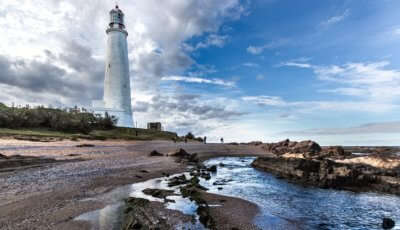 This famous ancient resort lies on the coast of the Atlantic Ocean. It is known for the beautiful and stunning beaches. Here, you can get to view an array of birds in protected zones as well as the giants of the oceans. It even offers an opportunity to get involved in tons of fun water sports like surfing, sailing and windsurfing. If you are looking for a quiet and peaceful holiday by the beach then La Paloma would be the best choice.
5. Colonia del Sacramento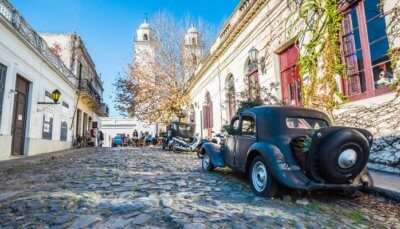 The southwestern city of Uruguay, Colonia del Sacramento is one of the most historic and oldest cities. Been ruled by the Spanish and Portuguese several times give the town some unique architectural masterpieces. You can simply wander around and admire its colonial architecture and scenic old cobbled streets.
10 Best Places To Visit In Chile Which Are You Ready To Give You A Glimpse Of South America!
6. Piriapolis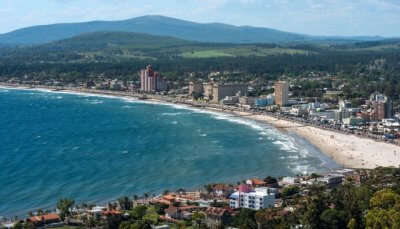 Piriapolis is the ideal beach destination of Uruguay. It is known for its beaches and high hills that create the best environment for relaxing senses. It offers a wide range of water sports and fun activities like hiking and horseback riding. Moreover, it also boasts several sport fishing areas. One of the most unique places in Uruguay which can be visited all year round, Piriapolis never leaves to fascinate vacationers.
7. Santa Teresa National Park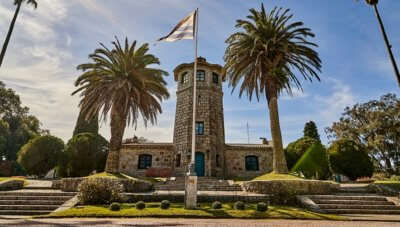 Santa Teresa National Park is a must visit place for nature lovers. Enraptured with beautiful beaches and astonishing forested areas, this place is a famous tourist attraction. You get a chance to do camping, hiking, surfing and sightseeing beautiful attractions here. This is an ideal setting to reconnect with family and friends and create numerous memories.
14 Amazing Things To Do In Puerto Rico For A Fulfilling Vacation
8. Carmelo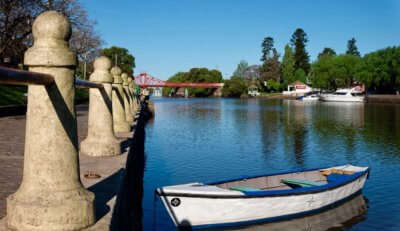 Situated in the south west of Uruguay, Carmelo is a perfect place for a weekend getaway. It is now rapidly gaining popularity owing to the charm of its wonderful old buildings and cobbled streets. It is an ideal destination for honeymooners and luxury travel enthusiasts. Visitors can enjoy a variety of outdoor activities including fishing, yachting and other water sports. It has a variety of things to satisfy everyone's needs.
9. Salto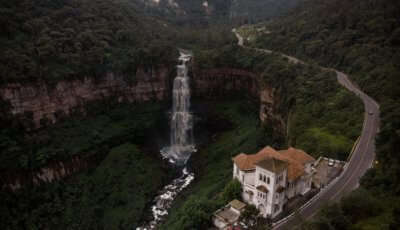 Salto is the second largest city of Uruguay. If you want to eat the juiciest oranges and the freshest blueberries you should definitely visit Salto. It's hot springs make it overflown with tourists every year. Apart from that port area, the Larranaga Theater, the Museum of Plastic Arts and the traditional 18 de Julio Market are some of its famous attractions.
7 Places To Visit In Paraguay To Spruce Up Your South American Holiday
10. Punta del Este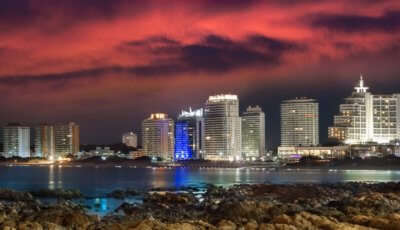 Punta del Este is one of the most popular and exclusive resorts in South America. Located on the Atlantic Coast of southeastern Uruguay it is the most fun place to visit. It has some awesome casinos, beaches and yachts which attracts a lot of tourists from all over the world. If you want a break to relax and enjoy Punta del Este is undoubtedly the best place to visit in Uruguay.
Apart from the aforementioned places, there are other best places to visit in Uruguay allowing travellers to indulge in a wonderful joyride. From adults to kids, the destination has got something for travellers of all age groups. So, plan a trip to Uruguay and witness some of the most breathtaking places while gathering numerous memories for a lifetime.
For our editorial codes of conduct and copyright disclaimer, please click here.
Frequently Asked Questions about Places to Visit in Uruguay
Which are the best places to visit in Uruguay?
Some of the most famous places in Uruguay that you must visit include Punta del Este, Salto, Carmelo, Santa Teresa National Park, Colonia del Sacramento, La Paloma, and many more.
Is it safe to visit Uruguay during Covid?
The tourism industry is slowly reopening, and you can visit most of the places in the world. But don't take our word for it, just make sure you travel in a small group and keep refreshing the latest guidelines for Covid. Having said that, your safety is always in your hands.
What is Uruguay famous for?
Uruguay is famous for its historical landmarks, vast wine industry and social culture. Some of its cities are also famous for having the most beautiful beaches.
What is the best time to visit Uruguay?
Summer months that fall between November and February offer one to witness the destination in its full glory. The temperature oscillates between 22 to 28 degree celsius, hence you can expect delightful weather.
What is Uruguay's famous food?
Asado also known as Aador is the famous traditional food of Uruguay. It's a barbecued meat dish. Some of the other famous dishes are Capeletis a la Caruso , Arroz Con Leche, Chivito etc.
People Also Read:
Places To Visit In Paraguay Places To Visit In Bolivia Places To Visit In Chile