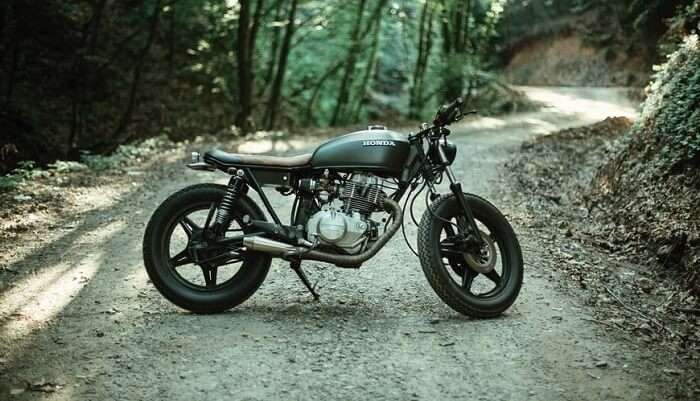 Cover Image Credit: Volkan Olmez for Unsplash
While we spend a lot of time flying and using public transport to get around destinations when we travel, it is little surprise that we often crave a more independent way of exploring the places we visit. Before planning your next trip, read ahead to learn about the best bike trip essentials to invest in.
Bike trips are one of the most popular choices when it comes to alternative transportation. The flexibility with when and where to go, parking, and the wind in the hair element does make an attractive option but having the essential equipment for a trip on two-wheels—hydration backpacks, air jacket, collapsible water bottle—is key to being able to have a smooth ride. After all, it is always the best thing to be over prepared and enjoy a memorable experience, whether this is your first of a kind adventure or another escapade you can check off from your bucket list.
Bike Trip Essentials You Need On A Bike Tour
Whether you are travelling to Leh for a trekking expedition or simply exploring Kerala's forestlands through the roadways, here are the most recommended bike trip essentials you must pack for your trip.
1. Hydration Pack Backpack

Image Credit: Alexandra Tran for Unsplash
For those who are looking for a lightweight backpack that can store all the essentials and keep them hydrated as well, these built-in water reservoir bags are perfect for a bike trip. It is often not possible to carry around multiple water bottles or feasible to consume the water when you are on the go which is where these inexpensive storage units chime in. When you are shopping for your perfect gear, make sure that they are well made, big enough to hold all you need when you travel, leakproof and comfortable like a regular backpack.
17 Enchanting Road Trips From Kolkata You'd Love To Take In 2022
2. Air Jacket

Image Credit: Artem Xromov for Unsplash
Whether you are driving or supporting on the backseat, an air jacket is a must-have for several reasons including health, and safety. Also known as airbag vests, these self-contained air cushions are designed to be worn inside your regular jackets and offer protection from accidental injuries. Most of them are perfected to shield the collarbone, primary organs, rib cage and back but some specialised units also go as far as protecting your neck.
3. Collapsible Water Bottle

Image Credit: Martin Sanchez for Unsplash
This is another alternative to the hydration pack backpack or, you can keep it as a backup bottle in case you or your partner runs out. Not only can this be a life saver, these are one of the most sustainable ways to carry water when you travel. Make sure that the material is food-grade and durable in quality. It is also one of the most popular bike trip essentials recommended by most travellers.
35 Spectacular Road Trips In India For That Passionate Traveler In You
4. Saddlebag

Are you still looking for a way to carry all your gear without actually carrying a backpack when you are riding? Saddlebags are exactly what you need, and they're also one of those trendy essentials here to stay. Pick one that's lightweight, durable and has waterproof zippers to endure any unexpected rain. Whether you are a sturdy rider or don't shy away from a few bumps, your shoulders will thank you for switching up from the regular pack.
39 Exciting Road Trips From Delhi To Take With Your BFFs In 2022
We often fly through places so often that the sense of road and distance go missing from our journeys which in itself is an adventure worth exploring. Shuffle up your travel plans and go green with a private bike trip to get to know a new destination or relive memories of someplace you already visited. Got your gear and are ready to move on to planning for your next biking adventure? Explore our bike tour packages for inspiration and more.
For our editorial codes of conduct and copyright disclaimer, please click here.
Frequently Asked Questions About Bike Trip Essentials
Can you travel long distances on a bike?
Yes, it is very much possible to travel long distances given that you are an experienced rider and make frequent stops along the way to rest and recharge. Make sure you plan ahead and figure out the roadways before heading out and carry the essentials you need to make it a sustainable and enjoyable journey.
How do you budget for a bike trip?
While it is easy to fix the fare on a flight or train ticket, when it comes to bike travel in India, you will have to consider charges associated with toll taxes and refueling in addition to the gear that you might need. Most of your carry on will depend upon the destination you are planning to travel but make sure you have some additional budget saved up for unforeseen expenses.
What are some of the best places to ride in India?
If you are planning a bike trip in the upcoming days or months, some of the best places you can visit are Spiti Valley, Mumbai to Goa, Jaipur to Jodhpur and more.
How long can a 125 cc bike run non stop?
If the bike is in perfect condition, you can ride upto 120 kilometers or 3 hours at a stretch maintaining a speed of 40 kilometers per hour.
Can I use a new bike to travel long distances?
Yes, it is absolutely possible to take a new bike on a road trip as long as you follow the manual, consult with a professional beforehand and don't stress the engine by taking regular cooldown breaks.
People Also Read:
Royal Enfield Bike Trip Adventure Trip To Ladakh Road Trips During Monsoon In India