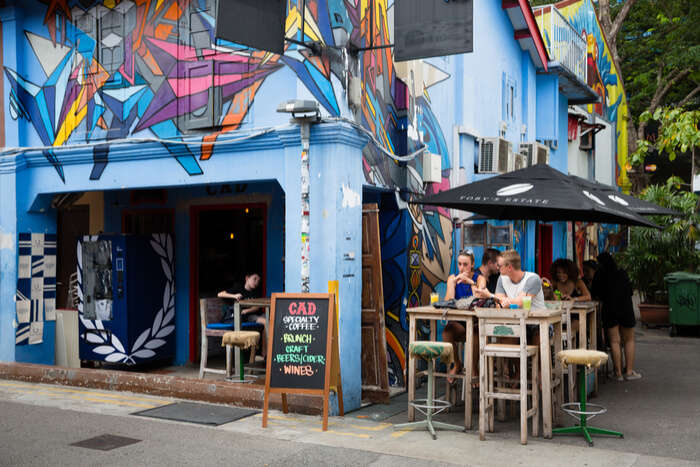 The West side of Singapore may not be buzzing with multiple arrays of cafes lined up on the street as compared to the East side of Singapore, but fret not as we give you a list of cafes in Pioneer Sector of Singapore that are perfect to grab a quick bite and to unwind while you sip on the freshly brewed coffee.
These cafes may not be in close proximity to the exact location, but we've got you covered on that part as this mini list gives you variants of cafes that are perfect for you to explore the Westside. The West part of Singapore is lesser known and unexplored by the residents as compared to the East side, but it is indeed full of hidden gems that are a bliss to the tourists vacationing in Singapore, starting from Pioneer Sector to Bukit Timah.
Get your daily dose of caffeine and indulge in succulent dishes that are hard to resist as these cafes offer something which is unique and upscale. The cafes listed here are not more than 15-20 minutes away from your location and are perfect to unwind over a cup of coffee on a bright sunny morning. The Westerners don't have to go to all the way to the East side anymore to grab a bite and fill their tummies with ravishing food. To name a few, we've listed down some of the best Singaporean cafes like Miam Miam, Fatty Weng and more to make your day rocking with their awesome food. Every dish listed on their menu is bound to satiate your taste buds and are like an explosion of flavours in your mouth. Head to these cafes now in Pioneer and thank us later for saving your day!
Cafes In Pioneer Sector
If you're on a lookout to find cafes in the West side of Singapore and are unable to locate any then fret not as we give you a mini list of four cafes in Pioneer that you can check out while you're exploring this side of Singapore.
1. Fatty Weng

Fatty Weng is a contemporary coffee shop located in the west of Singapore at Bukit Batok and is one of the best places to hang out. The lady staff manages the café exceptionally well and you will not be disappointed at all from their service. This café is very popular for the breakfast and light refreshments they serve. The Egg dishes are especially delicious and you can try them as soon as the shop is opened. The Singaporean, Chinese and other Asian cuisines are available here at affordable prices and in excellent quality
Location: 155 Bukit Batok Street 11, Singapore 650155 Bukit Batok Street
11, Singapore 650155
10 Cafés In Bukit Batok To Relish True Flavours Of Singaporean Food!
2. Fresh Fruit Lab – Z Edition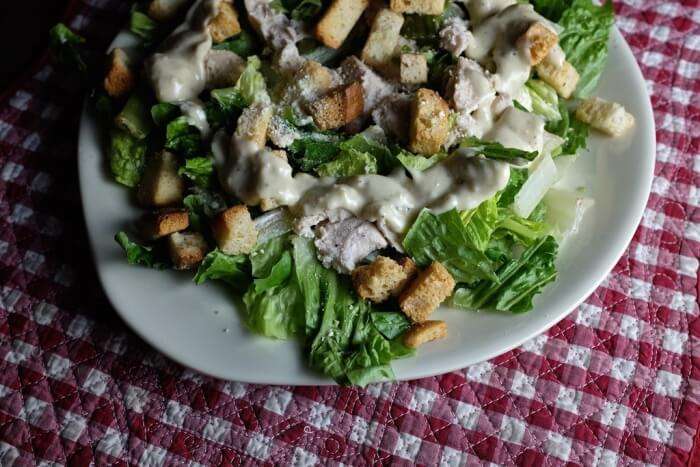 Fresh Fruit Lab is a favorite among locals. Its a place where people come to unwind and relax after a hard days work because of its casual atmosphere. You can also spend some time with friends and family. Their staff is rather hospitable and offers great service, creating a wholesome dining experience. Their name is a giveaway, as they experiment with food in new, exciting ways to create fruit-themed dishes that will surprise you.
Specialties: Chicken Rustica, Caesar Salad, Soft-Shell Crab Pasta
Address: 28 Clementi Rd, Singapore 129754
Google rating: 4.4
12 Cafes In Clementi That Serve Lip Smacking Dishes In The Town
3. Lynns Cakes & Coffee

Image Source
This cafe is popular among the Muslim crowds as it uses halal products to make some delicious cakes. This joint is open from Tuesday to Thursday, 11 am to 7 pm. Their coffees are freshly made with the finest quality ingredients and their cakes are baked on site. This establishment was started by Lynn back in 2009 and sold delectable cupcakes.
Specialties: Carrot Cake, Cheesecake, Rainbow Cake, Red Velvet Cake, Chocolate Cake
Address: 11 Eng Kong Terrace, Singapore 598983
Google rating: 4.2
Top 5 Cafes In Senoko South You'll Love To Check Out In Singapore
4. Miam Miam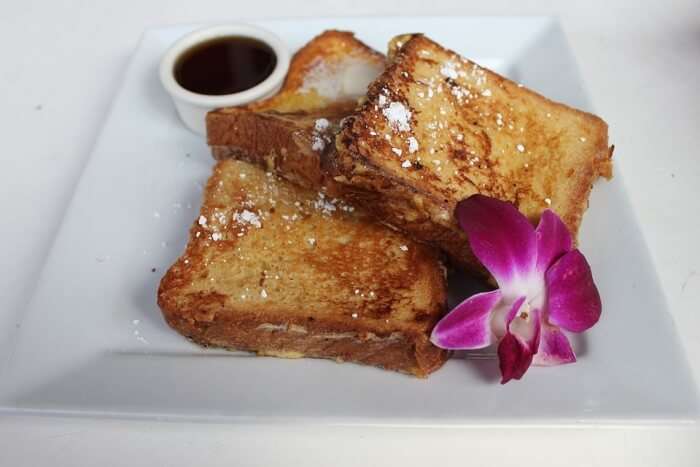 This place is open from 11:30 am to 10 pm (Monday to Friday) and 11 am to 10 pm (Saturday and Sunday). Although you will have to wait for a while to get your food, it shouldn't be an issue as they start preparing the food only once you've ordered, thereby serving it hot and fresh. Fusing Japanese and French cuisine, their aim is to combine the cooking techniques of the French and the flavors and ingredients of Japanese cuisines.
Specialty: French Toast, Plain Pancake Souffl-, Oven Baked French Souffl-
Address: 01-21/22 Westgate, 3 Gateway Drive, Singapore 608532
Google rating: 4.1
3 Marvelous Cafes In Queensway You Must Check Out On Your Singapore Tour
Singapore's dynamic lifestyle is incomplete without its vibrant restaurants and quaint cafes. We've curated a list of 4 cafes in Pioneer Sector that are ideal to kill time while you're holidaying in Singapore. These cafes offer the finest coffee and some toothsome waffles that you can binge on at any time of the day. The espresso shot and the Chocolate pancakes will make for breakfast goals and the cozy vibe of these cafes set a benchmark for all the other cafes located on the East side of Singapore. While you're at it do not forget to tell us about your awesome memories on your trip to Singapore!
---
Looking To Book An International Holiday?
Book memorable holidays on TravelTriangle with 650+ verified travel agents for 65+ domestic and international destinations.
---
div.nav-links {
display: block;
float: left;
width: 100%;
padding: 0 20px 10px;
}
div.nav-links a {
display: inline -block;
float: left;
margin-right: 4px;
font-size: 13px;
webkit-box-sizing: content-box;
-moz-box-sizing: content-box;
box-sizing: content-box;
-o-text-overflow: clip;
text-overflow: clip;
text-decoration: none !important;
margin-top: 5px;
border: 1px solid #c8c8c8;
font-style: normal;
border-radius: .25em;
padding: .2em .6em .3em;
line-height: 23px;
}
div.nav-links a:hover {
background-color: #009688;
color: white;
}