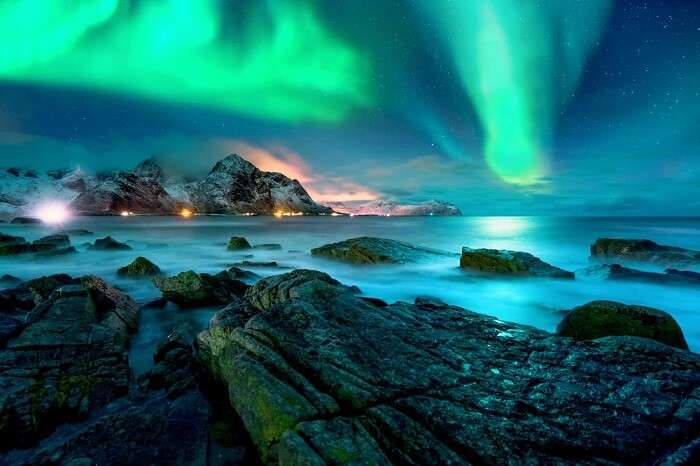 Wondering when would be the best time to watch the Northern Lights in Norway? Head for an Aurora Northern Lights all day adventure to Svalbard these winters! Svalbard is an archipelago situated between the Arctic North Pole and the Norwegian mainland and offers beguiling sights of the dark sky wheeling into colors to green, purple, and red.
When To Watch Aurora Northern Light All Day?
The best time to watch the Aurora is from November through March. This is because the nights are longer and the sun doesn't rise above the horizon leading to placid polar nights from November till January. Svalbard, due to its location gives one an opportunity to view the Northern Lights during the day too as the skies are dramatically dark and one cannot miss out on if Aurora chooses to show up.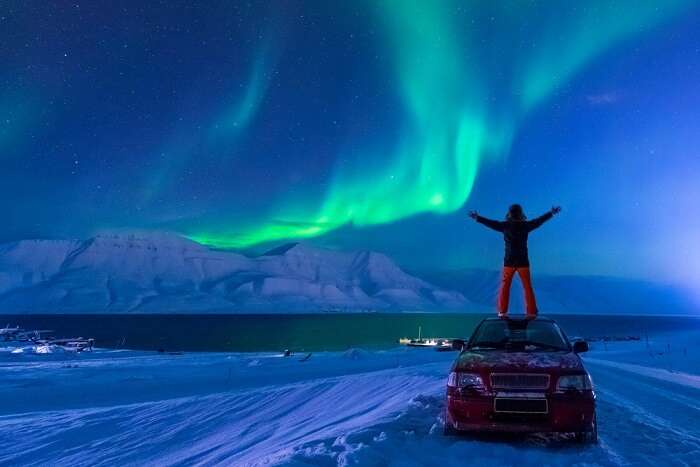 Other than the obvious lights watching, explore ice caves and experience dog sledding, and snowshoeing. Is the Arctic Pole during the winter months sounding too cold and harsh? The Off the Map Travel have you covered by booking your stay at the top luxury hotel!
Lay back with some champagne as you watch the world's most magnetic natural light show!
Book your trip to Europe with TravelTriangle and customize it as you fancy!
Further Read: You Can Soon Enjoy 360 Degree Views Of Northern Lights From Svart Hotel In Norway
Comments
comments