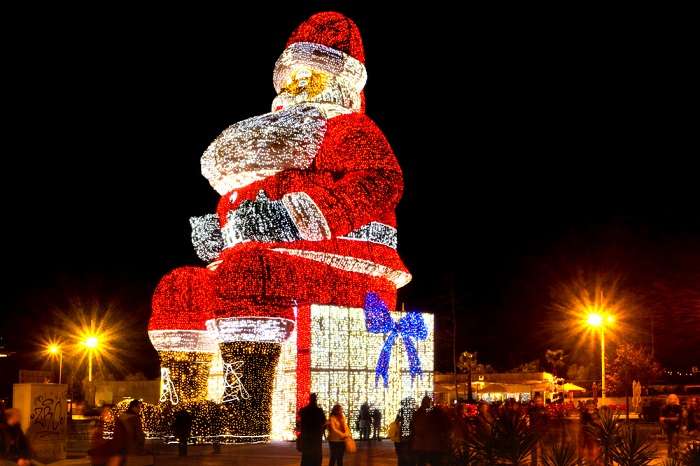 Portugal is a very beautiful country located on the Iberian Peninsula. This country has a special historical significance. As the land of Portugal is very close to the Atlantic Ocean, different cultures and traditions prevail in this country. Apart from this, the Algarve's beach is a special destination for a wide variety of seafood. During 150-1800, the country experienced a gear maritime power. It was then a great powerful country. In whole, the country is a great place to tour around if you want to soak yourself in history and beauty at the same time.
Talking about celebrating Christmas in Portugal, then be assured that it will be the best time of your life. You will experience a lot here and the entire country gets drenched in the festive mood. Every corner of the country gets lit up and the beauty of the city gets doubled. A lot of many shows are organized along with Santa giving people gifts at certain places. If you are planning your trip anywhere in December, make sure you meet the festival of Christmas in Portugal.
Weather In Portugal During Christmas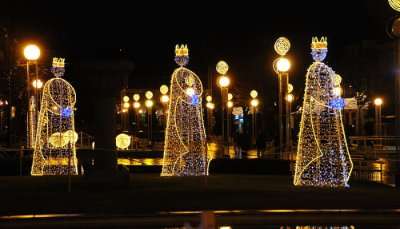 Image Credit: José Goncalves for Wikimedia
Weather in Portugal during Christmas is extremely phenomenon. The average high in December rises up to 15°C during the daytime and drops to 8°C at night. There are even chances of rainfall especially in the northern region. So, with Portugal experiencing dual weather condition in December, it makes for a great time to visit during Christmas.
Best Places To Celebrate Christmas In Portugal
Now let's have a glance at some of the amazing destinations to visit during Christmas in Portugal that are quite famous for its Christmas celebrations. You should definitely make your way to these places if you are wondering where to spend Christmas in Portugal. Also, it will be a wise move if you keep the weather in Portugal in Christmas in check as December is the coldest month in Portugal.
Madeira
Porto
Campo Pequeno
Rossio Square Christmas Market
Obidos
Alentejo
1. Madeira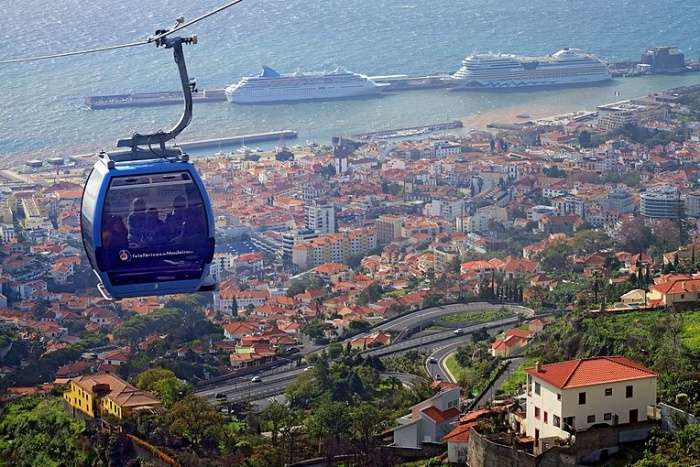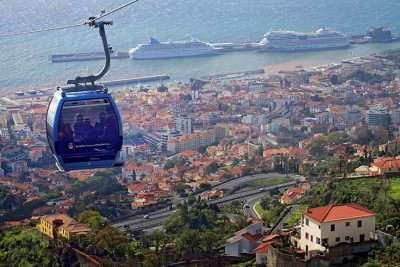 It will be great to spend your time at this place. You can easily stay some days here. The wildflowers, the spectacular coastal footpaths create a very wonderful scenario. You can also spend some beautiful time relaxing in front of the sea. Machico is a small fishing village that is located nearby and the village holds a historical significance that will be another good reason to spend your days here exploring about this place. There was a trade center in this village that was very famous for exporting sugar and wine to other countries.
Where to Stay: There are ample hotels and suites available here. But prior booking is mandatory, especially in the month of December.
Special Events: There are many events that take place in Madeira during this time. Local people perform various types of live shows.
9 Best Churches In Lisbon That'll Make Your Portugal Holiday More Memorable
2. Porto, Douro Valley And Lisbon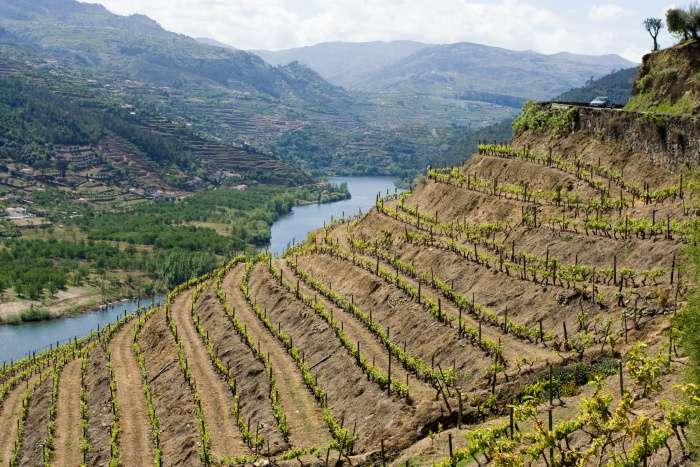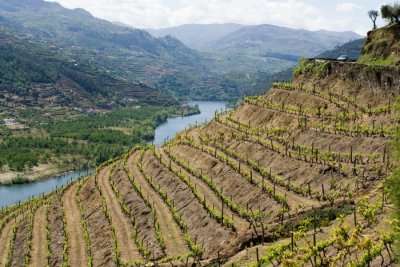 If you are in Portugal then these cities must be included within  your itinerary. The entire Douro region is famous for wine production. Thus, if you are in this region, you should obviously taste the diverse wine flavors. A cruise journey along the Douro valley with the exclusive taste of wine is simply awesome. However, during the eve of Christmas, all the cruises are decorated beautifully and delicious dishes are served to the travelers on board. Apart from this, never forget to discover the world's best road N222 that connects Peso da Regua to Pinhao.
Where to Stay: Porto has some best hotels like Mercure Porto, The Artist etc. On the other hand, the Turim Marques is one of the best hotels in Lisbon. The hotel remains overcrowded during the Christmas months, so book prior.
Special Events: Most of the hotels serve tasty lunch and dinner, especially during this time. The hotels also organize various types of shows and events for the visitors.
Azores Islands: A Handy Guide To This Nature's Gorgeous Marvel In Portugal
3. Campo Pequeno for Christmas Market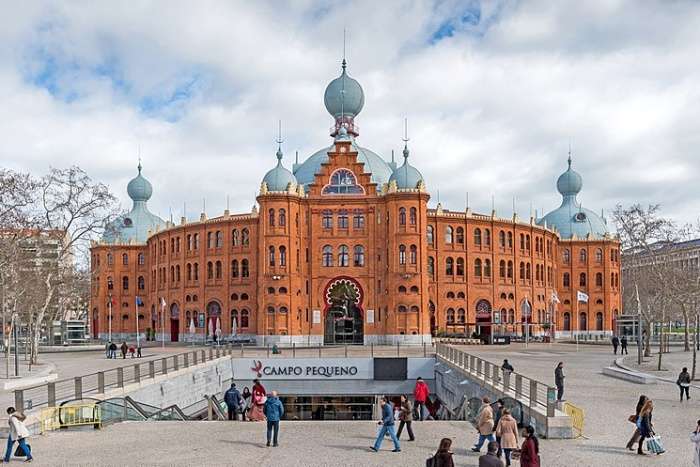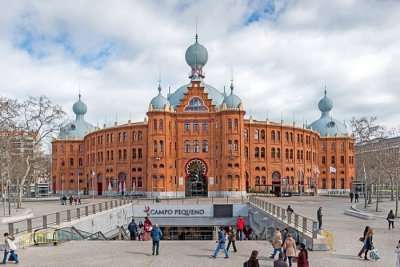 It is located in Lisbon and there are ample things to do in the market. On the occasion of Christmas in Portugal, a special market is organized at Campo Pequeno. The whole market area is overloaded with various types of Christmas gifts and stuff. Different kinds of pastries adorn the market. If you are in this market busy shopping for Christmas and New Year parties then please don't forget to buy the pastries because they taste great. The whole marketplace has a wide variety of costume jewelry items, books, and designer apparels.
Where to Stay: If you want to visit the market, then it is best to stay at nearby hotels. In fact, Avenida Barbosa Du Bocage 25, 1º andar, Avenidas Novas, 1000-070 Lisbon, Portugal is a very famous one. There are suites and luxury rooms available as well.
Special Events: Apart from marketing, most of the hotels offer a wide variety of unique continental dishes during this period. There are regular shows that take place from the 1st day of December until the first week of January.
Lisbon Nightlife: 10 Best Places To Enjoy Portugal Nights To The Fullest
4. Rossio Square Christmas Market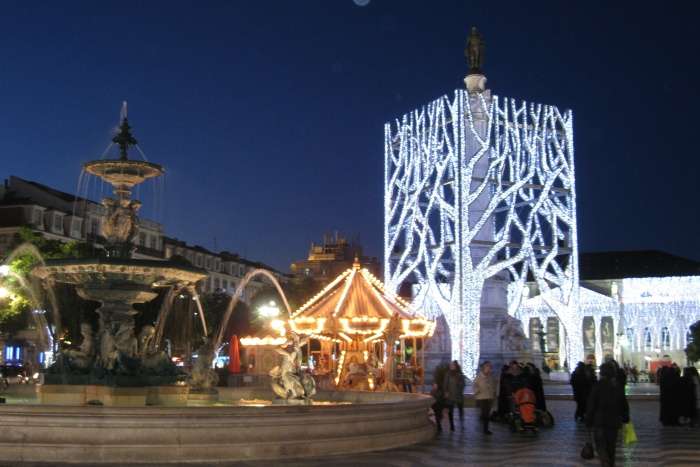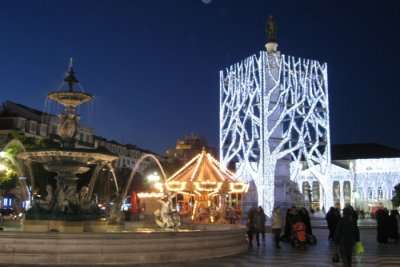 Still looking for the best places to visit during Christmas in Portugal? Rossio Square Christmas Market is operative throughout the year, but during the month of December, the market turns to be quite special. You will find small wooden huts that are busy selling wines. People usually taste the flavors of wine while marketing. There is a Christmas tree that is planted at the center of the market. During the night, the tree is fully covered with beautiful and attractive lights. In fact, the Christmas holidays in Portugal become quite interesting for their unique decoration.
Where to Stay: There are many hotels and suites near the market. If you wish to roam around the market, then it is best to plan for accommodation near the market. Online booking is always available at the hotels. Duque's Apartment is a very famous hotel in Rossio Market.
Special Events: Try out the special served items during Christmas.
5 Best Villas In Portugal That Will Add Stars To Your Holiday Experience
5. Obidos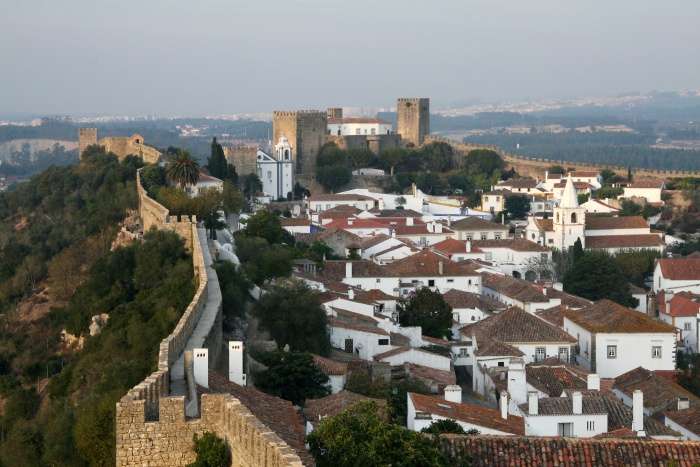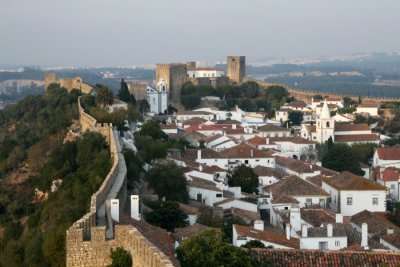 A trip to this place is a must to celebrate Christmas in Portugal. It is a small village and it hardly takes one hour to reach this village from Lisbon. The specialty of this village is that it converts itself to a Christmas village during this time. There is ice skating, Santa's House, and ice slide in this village. All these are mainly created on account of Christmas. It can be an enjoyable day trip. There are some ancient architectures that you can explore too.
Where to Stay: If you wish, you can stay one night at Obidos. There are many hotels in this place that have been established here. Hotel Rainha Santa Isabel is one of them. The atmosphere is very homely and the tourist can spend quality time with their loved ones.
Special Events: Apart from local foods that are prepared in these hotels, there are some shows that are also organized by the hotel owners.
11 Best Places To Visit In Portugal, The Hidden Gem Of Europe
6. Alentejo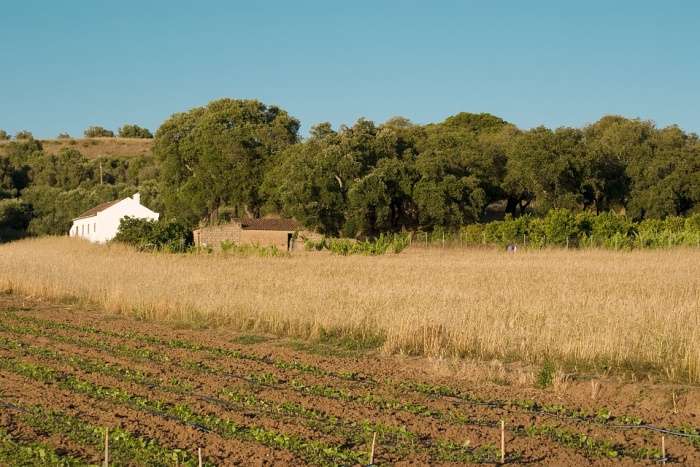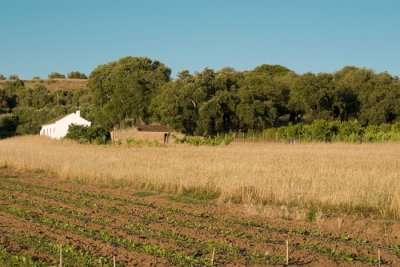 If you are looking for your Christmas celebration to be far away from the maddening crowd in Portugal, then Alentejo must be your destination. The place is famous for its untouched rustic life with a serene and peaceful ambiance. You can spend days looking at the beauty of the surrounding area while getting indulged into the food and local wine. On the eve of the Christmas, hotels and resorts offer traditional food and a few stalls are set-up on the beach side where you can spend your night in the celebration as well.
Where to Stay: There are a lot of hotels and resorts available in the region, but you will have to do the booking prior to avoid the rush.
Special Events: Traditional food, celebration on the beach side, and wine tasting.
Christmas Traditions In Portugal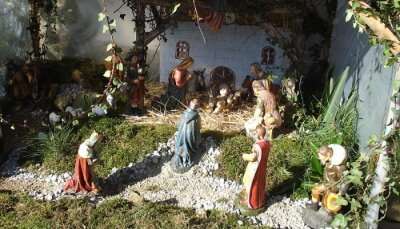 Image Credit: ManuelBarreira for Wikimedia
The popular Christmas tradition in Portugal are as follows –
1. Going To Missa do Galo – This religious tradition of attending midnight mass is still going strong in Portuguese. It is called Missa do Galo and is held at the midnight of 24th December. After the mass, families get back home and exchange gifts. As a tradition, these gifts are brought by the little Jesus and they also put the baby Jesus in the family Creche.
2. The Dining Table – Another tradition prevalent in Portugal is the Christmas table where families gather around to enjoy simple yet tasty dishes. The entire table is dedicated to desserts in each house which is savored over the course of days to greet relatives and exchange Christmas presents. Arroz doce, Portuguese rice pudding are some of the popular desserts kept at the table.
3. Build a Presépio – Building a Presepio with children is another popular tradition of Christmas celebration in Portugal. Christmas for some of the Christians means the birth of Jesus and hence recreating his birth is something that has become a tradition in many homes. The Presepio includes six main figures – baby Jesus, Maria, José, and the three Wise Men. For families who like to go all out with their creativity even include more elements.
14 Terrific Things To Do In Portugal To Soak In The Rich Portuguese Flavor
Portugal is a country of ancient time and its lands are epitomes of an untouched natural beauty. Being a land of customs and traditions, you will experience the unique yet custom way of celebrating Christmas holidays in Portugal which is an experience in itself. So, if you are intrigued with the options and a traditional way of celebrating Christmas, plan your Christmas in Portugal 2022 as soon as possible.
Disclaimer: TravelTriangle claims no credit for images featured on our blog site unless otherwise noted. All visual content is copyrighted to its respectful owners. We try to link back to original sources whenever possible. If you own the rights to any of the images, and do not wish them to appear on TravelTriangle, please contact us and they will be promptly removed. We believe in providing proper attribution to the original author, artist or photographer.
Frequently Asked Questions About Christmas In Portugal
How do they celebrate Christmas in Portugal?
In Portuguese families, there's a huge gathering around the Christmas tree and the Crèche to celebrate the spirit of this festival and the birth of Jesus. Being one of the main religions in Portugal, Crèche carries a significance to people.
What is Christmas called in Portugal?
Christmas doesn't have a different name in Portugal. However, a Christmas dinner is called as Consoada.
What is a traditional Portuguese Christmas dinner?
A traditional Christmas dinner in Portugal is called Consoada. One of the main options for a Christmas dinner is bacalhau that you will find in almost all the traditional Portuguese dinners.
What do they call Santa Claus in Portugal?
'Santa Claus in Portugal is known as 'Pai Natal'. He is believed to bring gifts for children on Christmas Eve.
Where should I go for Christmas eve in Portugal?
Some of the best places to visit for a perfect Christmas vibes are Porto, Alentejo and Obidos.
---
People Also Read:
Christmas In Sweden Christmas In Finland Christmas In Barcelona
Comments
comments