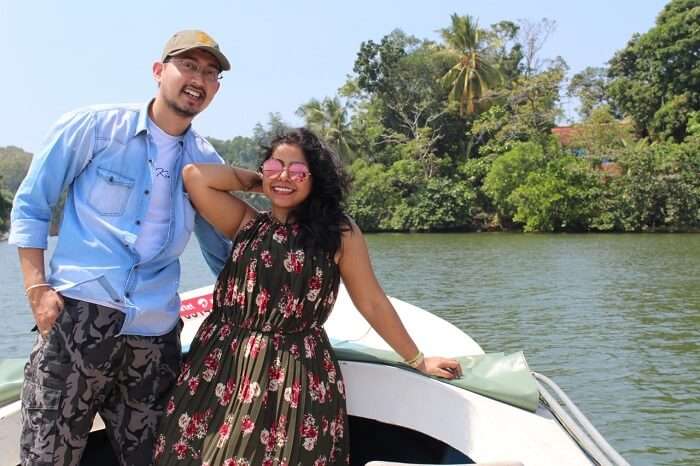 My wife and I had been looking for a nice destination to spend some quality time together. We are big nature lovers and wanted to holiday at a location that is all about visual beauty and helps us rejuvenate and Sri Lanka was exactly this and a lot more. We had always heard and read about all that Sri Lanka offers but did not even have the slightest idea of how green and gorgeous the place would actually be. We did our research and decided to do a city tour in Sri Lanka which will show us all the different sides of this magnificent land.
When it came to booking we thought to give TravelTriangle a shot since many of our friends had told us about the amazing trips that they took with the help of this company. And just like them, we too enjoyed our holiday thoroughly. We met some amazing locals while on the trip and had some experiences that we will always cherish. Our 5 days trip made us fall in love with the country.
Table Of Content
Here Are Our Sri Lanka Tour Package Details
Trip Type: Romantic Trip
Cost: INR 29,595 per person
Duration: 4 Nights And 5 Days
No. of people: 2 Adults
Inclusions: Breakfast, Transfers, Personal Cab, Sightseeing, Accommodations
Exclusions: Lunch, Dinner, Airfare, Personal Expenses, Visa
Travel Agent from TravelTriangle: Tripsik
When Adventure Met Beauty: Our Honeymoon Trip To Sri Lanka
Our Sri Lanka 5 Days Tour Itinerary
| | |
| --- | --- |
| Day | Activity |
| Day 1 | Arrival In Kandy And Sightseeing |
| Day 2 | Transfer to Nuwara Eliya, Visit To Waterfalls And Tea Plantations |
| Day 3 | Transfer to Bentota And Sightseeing |
| Day 4 | Visit To Mirissa And Galle |
| Day 5 | Farewell To Sri Lanka |
5 Exciting Places To Visit In Wattala For A Blissful Escapade To Sri Lanka
Weather In Sri Lanka in January
Sri Lanka's weather in January cannot be described in one word as we had a chance to experience three different weather conditions during our holiday. When we landed, it was very humid but as we moved to Kandy, the weather got temperate which was a little relief. Next up was Nuwara Eliya which was a pleasant surprise as the weather here was chilling and we enjoyed every bit of our stay here. Bentota Beach which was one of our final destinations was hot but the cool water turned the whole experience into an amazing one.
Places & Experiences That Made Our Sri Lanka Trip Memorable
Every place and every experience that we visited in Sri Lanka was so different from the other. Read along what exactly did we do.
1. Kandy: Immerse In The Beauty Of Lush-Greenery








Our first destination was Kandy which is surrounded by beautiful tea plantations and forests all around. Our Kandy city tour in Sri Lanka was all about visiting a spice garden, Kandy Gem Museum, the very famous Kandy Tooth Relic Temple and visiting the botanical garden which has some of the most beautiful and rare plants. But the main highlight of Kandy was our visit to the elephant orphanage where we saw many elephants and baby elephants. We got to bathe them which truly was an enriching experience that got us all childlike and excited.
5 Enthralling Places To Visit In Ja Ela That Show You How Beautiful Sri Lanka Really Is
2. Nuwara Eliya: Feel The Romantic Ambience






After a spectacular start at Kandy, we were all the more excited to see what all the tour and this Sri Lanka trip has in store for us. We stayed overnight in Kandy and the day after the breakfast moved to Nuwara Eliya. Upon reaching we fell in love with the romantic weather which has a nip in the air, thanks to the many beautiful valleys, meadows, and mountains that are located here.
With so much natural beauty to headed towards Ramboda waterfalls that were magnificent to watch along with several other smaller waterfalls that had their own charm during our city tour in Sri Lanka. Apart from this, we visited places like Green tea plantation, crystal-line reservoirs, Victoria Park and so much. One of the main attractions of the destinations was visiting the very famous Seetha Amman Temple which is where Sita was kept captive by Ravana as per Ramayana. It was a different feeling altogether to witness something that we have only heard stories about.
11 Nuwara Eliya Waterfalls That Will Transport You Into A Dreamland
3. Bentota: Chill And Relax By The Shores





Arriving in Bentota was like arriving at a beach paradise. There are so many beaches here and is a perfect place for any adventure junkie to try water sports. We were so thrilled to reach Bentota and start with our day which has so many exciting things from exploring the spice garden, visiting Madu Ganaga River Safari and to tour the Mask Museum in Ambalangoda. What we truly enjoyed here was spending our time at the Kosgoda Turtle Hatchery where there are thousands of sea turtles. The time spent here was so enthralling that we wanted to stay on and play with these beautiful creatures and see them swim in the water.
We left to explore other areas the next day but came back on the final day to see all the other tourist locations Bentota had in store for us. This day was all about ticking off some very popular places and local markets where we shopped.
4. Mirissa and Galle: Explore The Heritage




Our fourth day started early but we were very excited as we were heading to see watching whales and dolphins, Just thinking about me still gives me goosebumps and makes me feel giddy. It was one of the most beautiful moments of our lives. After chasing these mammals for hours and seeing them go about in the wild. Once it was done, we went to see the Galle Fort and Hikkaduna as the afternoon and clicked unlimited pictures of the entire place. It was a good time for us to just move around the fort with each other and take in the beauty all around us.
9 Awesome Places To Visit In Ella To Make The Most Of Your Sri Lankan Vacation In 2022
Food In Sri Lanka
Food is one of the best ways to get the essence of a place. But since both I and my wife are vegetarians we did not have many options to eat and ate a lot of our meals in our hotel or some nearby restaurants serving south Indian food. But since Sri Lanka is a very famous holiday vacation, there are many restaurants and cafes that have mushroomed in this country. Some Sri Lankan cuisines that you must try there are Kottu, Parippu, and more.
Shopping In Sri Lanka
When we decided to go on a vacation here, we knew that we would be shopping here like crazy because a city tour of Sri Lanka is incomplete without exploring the markets. Apart from the many souvenirs that we bought from here, our bags were full of spices that we majorly brought from the Ayurvedic Spice Market which is a must visit even though you do not wish to buy spices. This market is a whole different world in its own. There is a whiff in the air that you can smell upon entering as there are different aromas in the air. Another place that was on our tick-off list was the floating market which we, unfortunately, could not cover.
Some Important Travel Tips For A City Tour In Sri Lanka
If you are a vegetarian then make sure you pack some pre-cooked meals as there are fewer options for vegetarians.
Be a little vigilant and aware of your surroundings
Make sure you get your Sri Lankan currency well ahead of time and not try to get the currency from the country itself.
Our Experience With TravelTriangle
If anything, our experience with TravelTriangle was very good. The team was happy to assist us and made sure to provide us with everything that we asked for. The itinerary that was planned for us covered all the best locations that we had been eyeing on since forever. And finally visiting them and ticking them off our Sri Lankan bucket list meant a lot, all thanks to TravelTriangle.
Batticaloa Restaurants: 6 Best Places To Satisfy Your Gastronomic Urge
I am sure that by now you too are convinced to take this amazing trip with your loved one and spend some quality time in the company of each other. So wait not and plan your trip to Sri Lanka with TravelTriangle and make beautiful memories while traversing through this mystic land one day at a time.
Frequently Asked Questions About City Tour In Sri Lanka
How do you get around in Sri Lanka?
There are multiple options for you to travel around. There are buses, taxis, trains, and even one can take a Sri Lanka city tour by tuk-tuk.
Is the visa required for Sri Lanka?
If you are an Indian citizen, you can apply for the visa only and then they will issue you an ETA that allows you to enter Sri Lanka for 30 consecutive days.
Is Sri Lanka safe for tourists?
Taking a city tour in Sri Lanka is pretty safe for tourists but it is always better if you stay alert and travel smart.