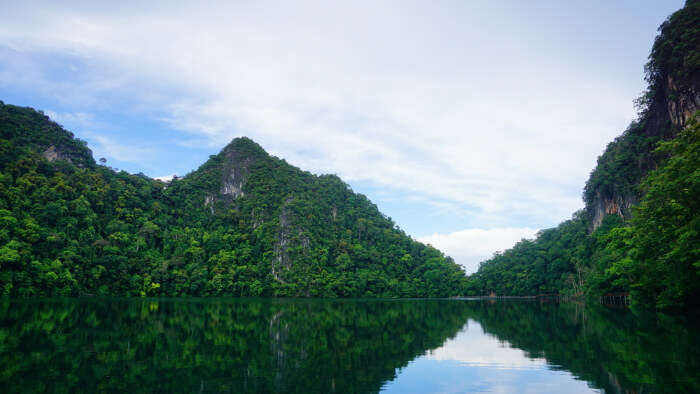 Dayang Islands is one of the most beautiful places of Johor, Malaysia, and it has gained a huge popularity because of the diving and fishing experience that it offers. Dayang Island is the part of an Island that has four other islands associated, namely Pulau Lang, Pulau Pemanggil, and Pulau Aur. If you are looking for the perfect getaway with your special one, this is the one place where you can go. It is beautiful and isolated, and it manages to take you away from the hustle and bustle of the city life that you are leading.
Things you need to know before visiting Dayang Island, Malaysia
Pulau Dayang is situated 65 km away from the eastern coast of Johor. It is the farthest island that is situated away from Peninsular Malaysia's mainland. Dayang Island diving and fishing locations are what have made this place so popular. This island is preferred by the active divers as well as the sport-fishermen.
However, the island has not become as popular as the various other tourist destinations that are located all over the world. A number of exciting promotion packages and accommodation facilities are being offered now, and soon, Dayang Island will become one of the most visited tourist destinations of Malaysia.
The best time to visit Dayang Island
The island remains closed during the monsoon season, which is from the month of November to mid-March. The winds are strong and the sea is rough, and hence ferry services are not available. You can visit this island between April and September.
During this time, you will get a clear visibility of the waters and it is the best time for the divers, as the coral reefs can be spotted easily. The temperature of the water is also normal, which makes it great for scuba diving or snorkeling. It is important to know about the jellyfishes here, or it can be painful if you are stung by one or two of them.
Must Read: Tioman Island: An Ultimate Guide To Explore The Hidden Gem Of Malaysia
How to reach Dayang Island?
You have to avail ferry services from the Mersing Jetty for getting to Pulau. The ferry normally departs every Friday at night, and it takes around five hours to reach this mesmerizing location. If you are traveling from Singapore, it will take around three hours to reach Mersing Jetty. It is best to hire private cars from either Singapore or Malaysia, as it will make the journey to Mersing Jetty less troublesome. Few tourists also avail the jetty services from Tanjung Leman Jetty for reaching the Dayang Island.
Suggested Read: 10 Majestic Waterfalls In Malaysia That Are Mighty Beyond Words!
Dayang Island Accommodation
There is a single resort in Dayang, that offers facilities for accommodating tourists. It is located towards the southernmost parts of Dayang that face the Pulau Aur Island. Since Dayang is a popular spot for the divers and sport-fishermen, this resort has gained an immense amount of popularity as well. This resort has been aptly named as the Dayang Blue Resort as it is surrounded by pleasing and calm blue water.
Dayang Island resort Johor has comfortable chalets that overlook the beach. It is capable of accommodating around three hundred guests at a time. There are twenty outdoor bathrooms, as the rooms do not have private bathrooms. Beds can be arranged for the extra guests if requested. There is an on-site restaurant, which is situated near the reception. You can get simple food like Nasi Goreng and Char Kuey Teow, which are local dishes. The requirements of the vegetarians can also be fulfilled. You can enjoy a barbeque at night.
Suggested Read: 12 Things To Do In Cameron Highlands For An Enthralling Experience In Malaysia In 2022
Things to do in Dayang Island
If you are visiting Dayang Islands, you will have the freedom to do a number of exciting things.
1. Scuba Diving at Dayang
You cannot miss out the scuba-diving experiences in Dayang. The famous diving spots in this area include Captains Point, Dayang Tip, Rayners Rock, Telok Jawa, and The Dayang Jetty. After scuba diving here, you can fill up the dive logs for memories, so that you can look back at them sometime in your future.
2. Visiting the Local Fishermen Village of Dayang
How can you miss visiting the fishermen village on the island? You can charter a tiny boat for your family from the jetty, and visit the nearby islands. You can visit Aur, the closest island to Dayang, or you can visit the Kampung Pasir Putih, which is a local village of the fishermen. Kampung Pasir Putih means, "Village of the White Sand."
Suggested Read: Scuba Diving In Malaysia: 10 Places To Witness The Hues Of Blue In 2022
3. Snorkeling in Dayang
There is nothing to be disheartened if you are a non-diver. You can snorkel in the regions that are shallow and experience the beauty of the island. You also have the option of playing beach volleyball or sunbath near the waters of Dayang. Either way, you will have the experience of a lifetime.
4. Catching Sunrise and Sunset at Dayang
There is no doubt about the fact that the sun rises and sunsets near the beaches are always breathtaking. You can witness the sunrise and the sunset here at Dayang, and be a part of this wonderful scenic beauty.
Suggested Read: 6 Villas In Malaysia That Are Perfect For An Escape With Your Loved Ones
5. Stargazing at night
Carry along a binocular with you when you are traveling. If the skies are clear, you will be offered with a stunning view of the stars. This is something that you will hardly get in your city. The star formations will leave you amazed and excited.
If you are visiting this place during the summer seasons, you can not only experience great weather, but you can also do a number of outdoor activities from hoping to other islands or picnicking by the beach. Dayang Bunting Island, Langkawi, Malaysia is undoubtedly one of the most alluring places, which you should visit at least once in your lifetime.
Traveling Tips for Dayang
When you are traveling to Dayang, certain things that you should keep in mind include:
The journey by boat from Mersing Jetty can be relatively long. Also, it takes a longer time than usual if the sea is not as calm as expected.
You should take a boat from Mersing Jetty as opposed to Tanjung Leman Jetty, because of the availability of boats there.
The driving trips at the weekends range between SGD $380 and SGD $500.
If you want to get rid of the stress and hassle of being in the city, the Dayang Island should definitely be your next destination. You will be surrounded by the beautiful calmness of nature and you can relax on the beach without any worries. Choose this alluring island for the next vacation that you plan, and have the best experience of your life.
Further Read: 7 Nature Suffused Soul Enchanting Hill Stations In Malaysia
---
Looking To Book An International Holiday?
Book memorable holidays on TravelTriangle with 650+ verified travel agents for 65+ domestic and international destinations.
---
Comments
comments