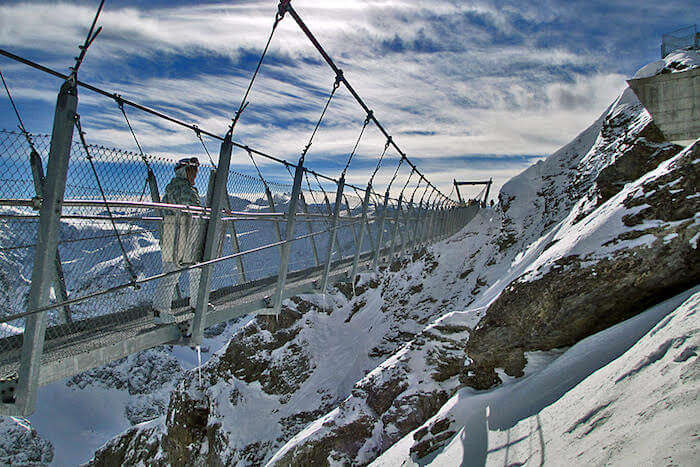 Engelberg in Switzerland is a resort village which is located in the heart of Switzerland's Uri Alps. This Alpine village was formed around a medieval monastery and is known for its mesmerizing landscapes, scrumptious cheese, ski slopes, chocolates and humble hospitality. If you enjoy skiing or taking in the breathtaking views of untouched nature, this is the place for you to be at.
Best Time To Visit Engelberg In Switzerland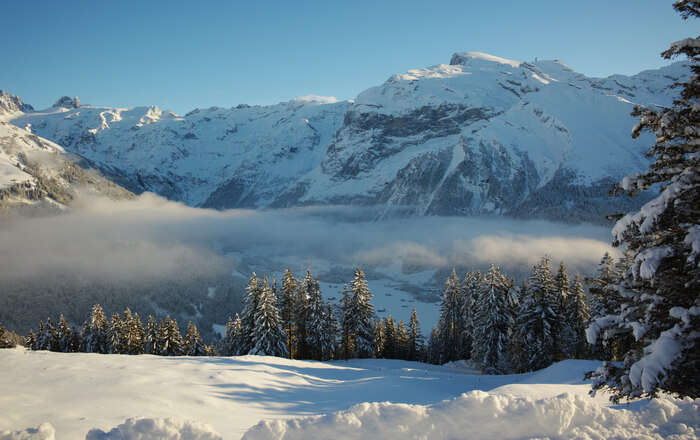 If you would like to enjoy Engelberg during the winter then it is best to visit during the months of January and February. These months are known to be high season, and absolutely perfect to hit the ski slopes of Mount. Titlis. Summer in Engelberg, Switzerland starts from June and lasts until the month of August. This is the best time to take advantage of the outdoor activities and visit Engelberg tourist attractions.
How To Reach Engelberg in Switzerland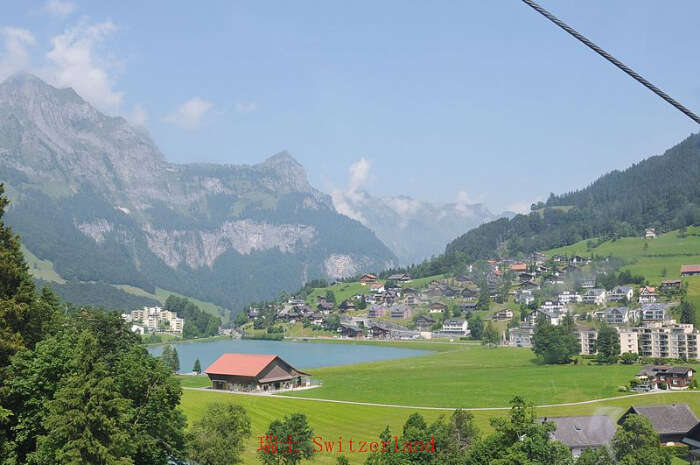 One of the most common ways of reaching Engelberg is by train, which you can easily board in Zurich, Switzerland. This train journey is about 2 hours long, and the train takes you directly to Engelberg, Switzerland. The trains are very comfortable and have all the civic amenities on-board for you to relax, and enjoy the scenic route to Engelberg.
Train ticket fees: INR 1452/-
Must Read: Top 18 Places To Visit In Switzerland In Winter 2022 For A Memorable Vacay
Best Things To Do In Engelberg In Switzerland
One of the many luxuries of visiting Engelberg in Switzerland is that it doesn't matter whether its winter or summer, there is always something in store for you and your family here:
1. Engelberg Abbey: Take a walk through history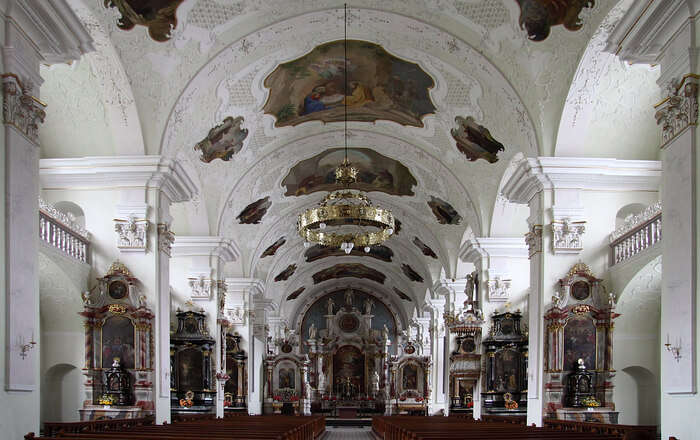 Engelberg Abbey is a Benedictine monastery located inside the village, which still houses a community of monks. This Benedictine Monastery located in Engelberg in Switzerland showcases a fusion of church and monastery architecture, which draws its inspiration from the late-Baroque style of architecture. The historic abbey also features one of the largest organs present in Switzerland till date, which can be heard in action when the free recitals take place during the evenings in summer.
2. Mount Titlis: Ride in a gondola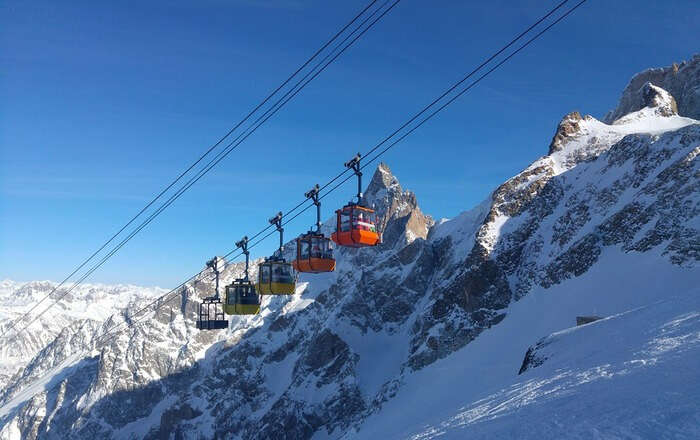 Mount Titlis slopes are the world's most favoured ski slopes by winter sports enthusiasts as the mountain soars up to 3,200 above sea level. You can visit Mount Titlis by gondola or cable car. The stunning views are sure to leave you at a loss of words, as you make your way up the mountain. There are also a few restaurants which offer panoramic views of the Uri Alps while you enjoy sipping on a mug of hot chocolate. You can also explore peer down the glacier's crevasses of Mount Titlis by taking the chair lift.
Suggested Read: Indian Restaurants In Zurich: The Spicy, Tangy, And Sweet India Of Switzerland
3. Titlis Cliff Walk: Walk on Europe's highest suspension bridge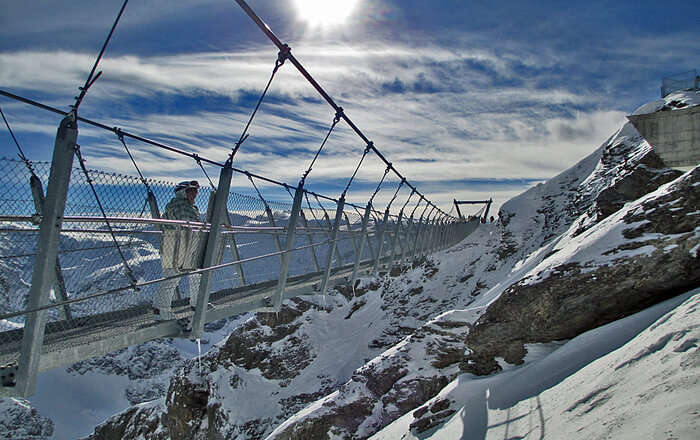 Your adrenaline will definitely kick in when you are on the Titlis Cliff Walk also known to be the highest suspension bridge in Europe. This 100 metre long robust bridge is located on Mount Titlis and has been operational since the year 2012. This scenic bridge can withstand anything that nature throws in its way. It also traverses a 500-metre-long chasm which moves along with the mountain wind.
4. Titlis Glacier Cave: Explore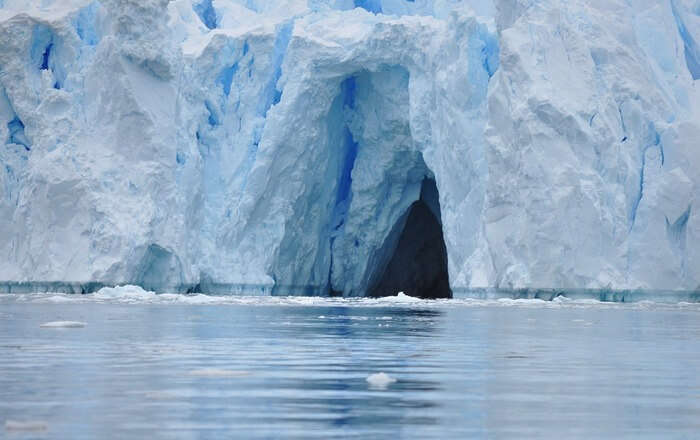 Titlis Glacier Cave is definitely a place that you should visit during your visit to Engelberg in Switzerland. You'd be surprised to known that the ice in this glacier dates back to even before prehistoric times, before man had discovered fire. The entrance to Titlis Glacier Cave is close to the Cliff Walk, and there are about 150 metres of walkways which take you 20 metres inside the core of Titlis glacier. These beautiful walls are hues vary from turquoise blue to light blue which is caused due to the rays of sunlight.
Suggested Read: 10 Interlaken Restaurants Serving The Most Delicious Food In Switzerland
5. Trubsee: Enjoy the scenic views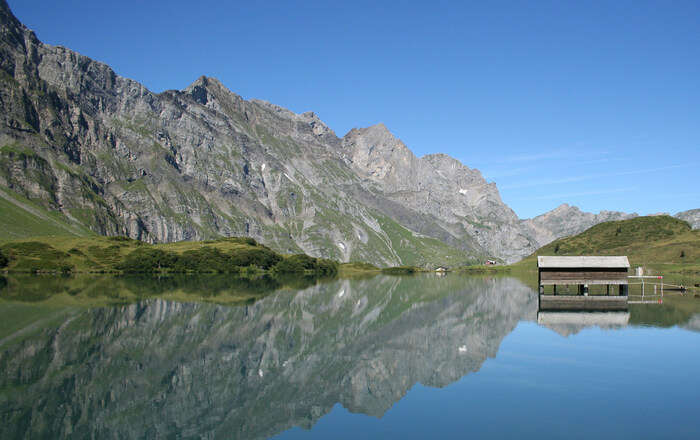 If you would like some time to reflect, or just simply relax, then this by far is the most idyllic location to do just that! Trubsee features a lake which is at an elevation of 1,788 metres. The best time to visit Trubsee is during summer in Engelberg, Switzerland, where you can go on the Four Lakes Hike which crosses the Jochpass at its highest point. So this place is a no brainer if you like to hike by the mountainside.
6. Steintal: Ski or snowboard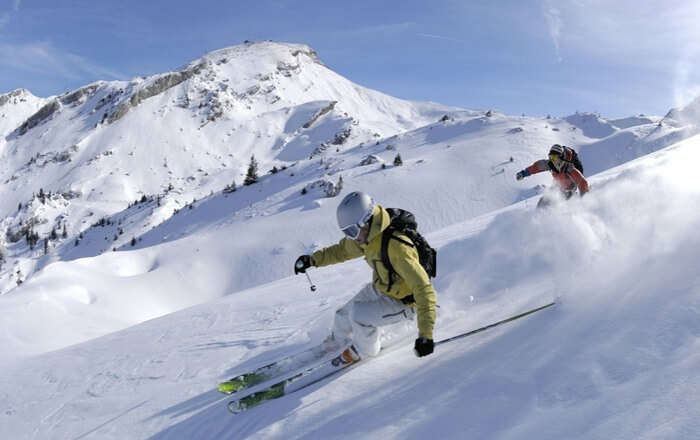 You can either ski or snowboard your way down from the 10 amazing descents found only in Engelberg in Switzerland. Engelberg Switzerland skiing is perfect for any winter sports enthusiast, who enjoy living life on the edge. Steintal is known to have a vertical descent for 700 metres and has slopes which are free of any tracks even after the last snowfall. It is best to hire a mountain guide who knows their way in and around the slopes, if you are planning to take on the slopes in Engelberg in Switzerland.
Suggested Read: 13 Astounding Things To Do In Interlaken In 2022, The Adventure Capital Of Switzerland!
7. Switzerland: Eat Swiss cheese at the cheese factory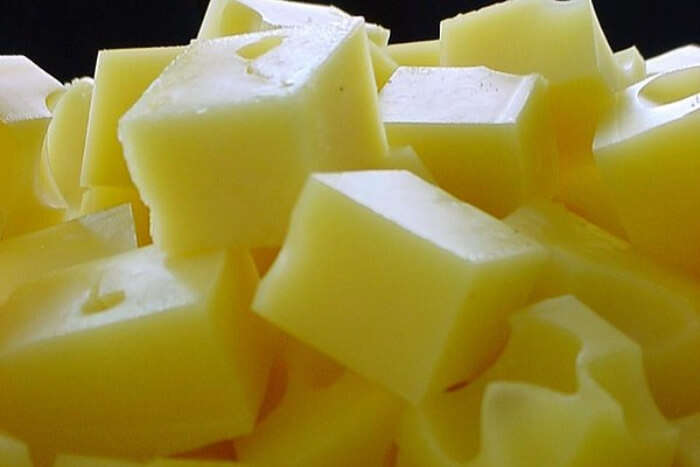 The famous cheese factory is located inside the monastery, where you can watch and learn how the famous cheese Engelberg Kloster Kircher is made. This scrumptious cheese is known for its soft consistency, its subtle mild flavour and is shaped like the monastery's bell. This cheese factory belongs to a local restaurant which is known for its famous fondue and raclette. You can also take back some of the handmade cheeses that are available in the gift shop after visiting the cheese factory.
8. Buiräbähnli: Go safari hiking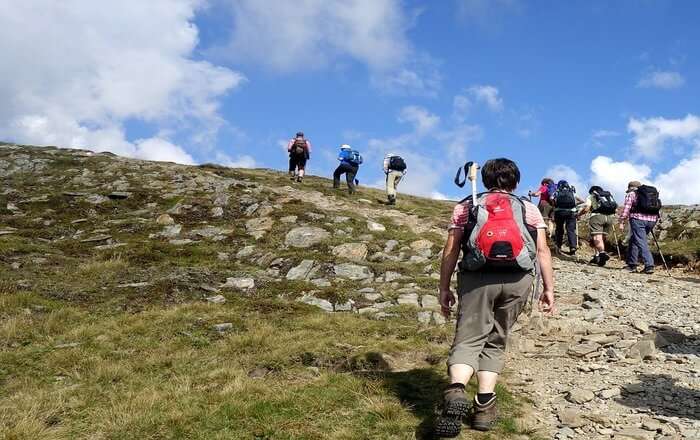 If you are up for some Alpine adventure then the Buiräbähnli Safari Hike has your name written all-over-it. This 20 hour circular hike is not for the faint hearted. You have 2 overnight stops in the most surreal mountain huts before finishing this amazing hike. The Buiräbähnli Safari Hike is available from June until September, and is also considered one of Engelberg tourist attractions. So, if you would like to enjoy great views and push the limits this hike is a must try for you.
Suggested Read: 10 Magnificent Castles Of Switzerland That Will Make You Feel Like A Time Traveler
9. Engelberg Sporting Park: Take a tour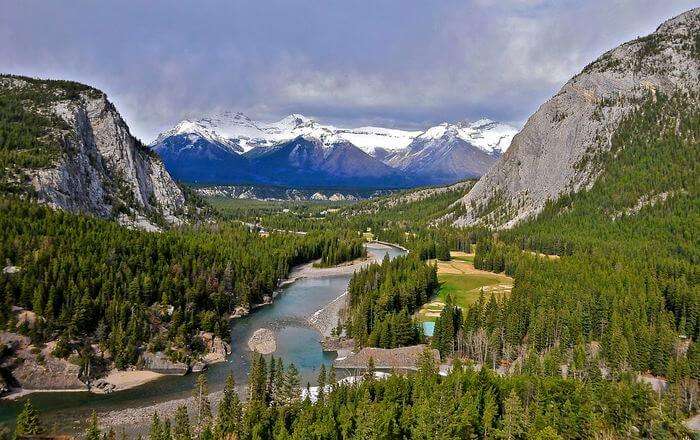 Engelberg Sporting Park is known to offer a wide range of sport activities which can be enjoyed anytime during their visit in Engelberg in Switzerland. You can spend time ice skating, ice stick shooting, tennis, badminton, speedminton, indoor climbing and much more here in Engelberg Sporting Park, which is open throughout the year. So, if you can't attempt some of the outdoor activities this place is made for you to explore and enjoy your stay here at Engelberg in Switzerland.
10. Switzerland: Take a spa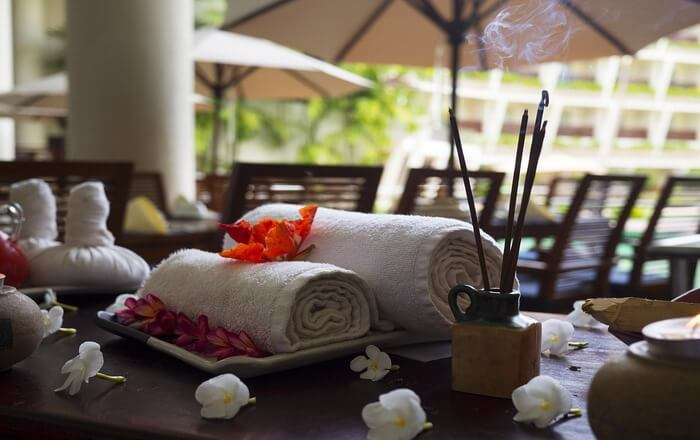 After you finish climbing mountains and exploring Engelberg in Switzerland, your body will definitely require a good massage. You can choose from the 4 spas which are all attached to the famous hotels in Engelberg, who also extend their services to non-residents. The H+ Hotel and Spa is famous for its Finnish sauna, ice grotto, aroma steam bath, whirlpool and pressurised showers for you to relax. You can also spend a few hours at the Eienwäldli Rock Pool, which has 2 heated pools.
Further Read: Behold These 10 Magnificent Switzerland Waterfalls That Will Blow Your Mind For Sure!
The list of things to do when you are visiting Engelberg in Switzerland just keeps on getting longer. You don't have to worry about anything apart from packing yourself warm clothes and purchasing an Engelberg Switzerland map. Book your tickets to Switzerland today for your next holiday.
People Also Read:
Trekking in Norway Trekking In Spain Trekking In Germany
---
Comments
comments