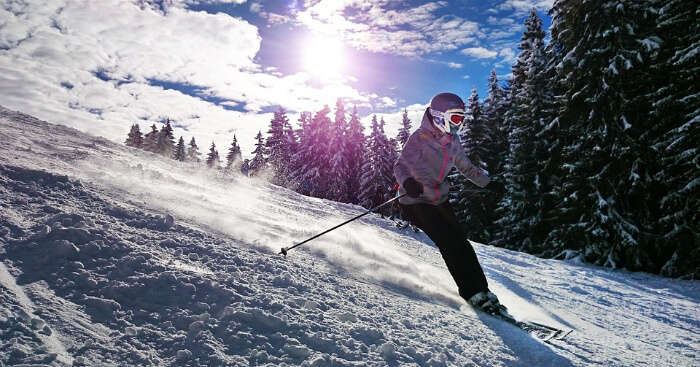 The Skiing-expert websites, Ski.com and Epic Pass, recently declared about one of their sensational job titles called the "Epic Dream Job". Under this post, they are hunting for a skier or snowboarder who will be fortunate enough to travel to 7 different countries on 3 distinct continents. The journey will be for a period of 2 months, from January to February, 2019.
The candidate will be granted an 'Epic Pass' to ski or ride at more than a dozen exotic destinations including, Whistler Blackcomb and Fernie in Canada; Vail, Park City and Breckenridge in the U.S.; Verbier in Switzerland; Courchevel in France and Hakuba Valley in Japan.
What raises the bar of excitement is the paycheque, as the person would be paid $10,000 for the entire travel. As a perk of being an 'Epic Dream Job employee', he or she will also be picking up new skiing gears and outfits from some world popular sports and accessory brands such as Helly Hansen, Rossignol and Oakley.

Commenting on this thrilling job opening and their collaboration with Epic Pass, Dan Sherman – Chief Marketing Officer of Ski.com said, "We are excited to partner with the Epic Pass and other iconic ski and travel brands to hire an adventurer who will highlight what it's like to literally travel around the world on a single ski trip".
To apply for this fantastic job, all you need to be is passionate about skiing or snowboarding and travel. Just create a 60 second application video on what makes you the perfect candidate for this job. Post it on your social media using hashtag '#EpicDreamJob', anytime between September 5 and October 15, 2018. Good luck! And while this candidate travels on his/her job, you can take a break from your job and plan a trip to any exotic international location.
Further Read: Nevis Catapult In New Zealand Turns You Into A Slingshot & Hurls You For The Craziest Jump Ever