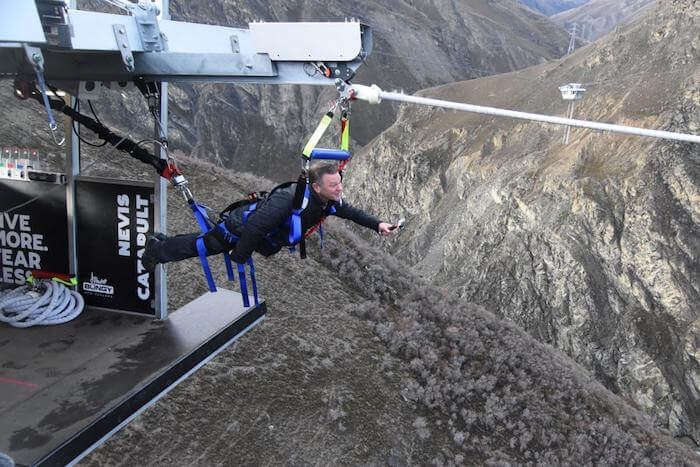 Dear Adrenaline Seekers,
This news piece is written keeping in mind your adventure fantasies, and by the time you're done reading it, you'll experience a sudden trigger of adrenaline across your nervous system! Because this is the adventure at its best ready to hurl you at imposing heights in New Zealand mountains.
Besides bungee jump is so mainstream. Therefore, The Nevis Catapult in New Zealand's Nevis Valley – Queenstown is offering you an adventure of a lifetime. The catapult has so far successfully driven the hearts of people right into their gut!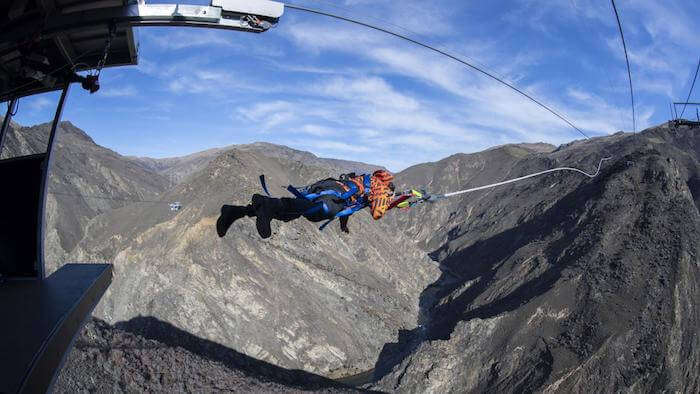 Image Source
Yep, the adventure capital of the world this time turns you into a human slingshot and launches you across gorges from imposing heights, and to me, looks like, this is going to be shit scary! Most of us have so far recognized New Zealand as the land of Hobbits, skydiving, and bungee jumping, but this one is an adventure next level.
What's the Nevis Catapult?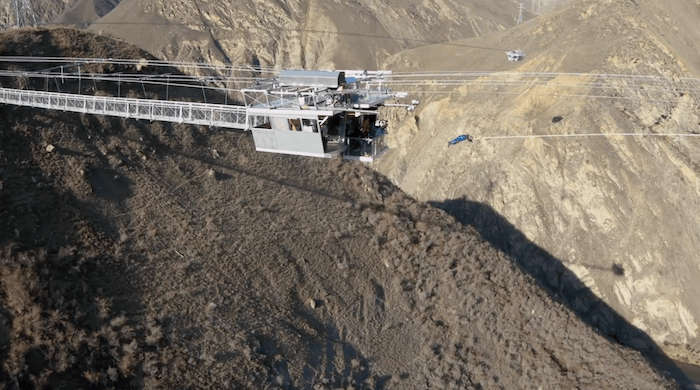 Basically, the sling pulls you back and launches you from a mountain. At first, you are pushed in a direction and then eventually you rise 492 feet up. AJ Hackett Bungy, the creators of the bungy believe that it's the perfect thrilling activity for the daredevils, wherein they will be propelled at a speed of close to 62 miles/hour in 1.5 seconds!! The entire catapult activity will last for close to 4 minutes.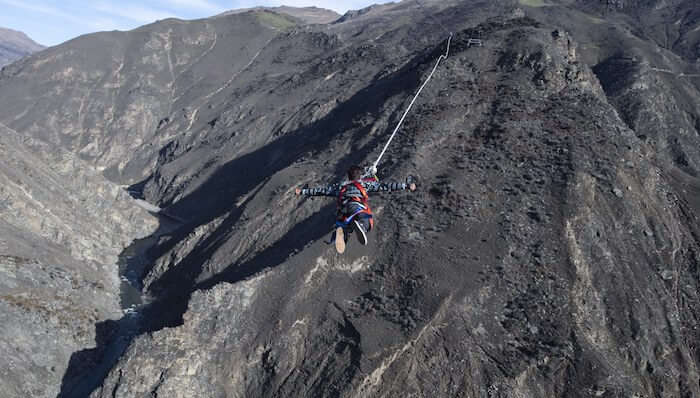 Image Source
Those interested will have to ride a four-wheeler vehicle by AJ Hackett to reach the desolated corner of Nevis Valley. The organizers, who are also the experts will strap the harness and give you a helmet to wear before you begin the breathtaking dive.
Before you plan the adventure here are a few things to keep in mind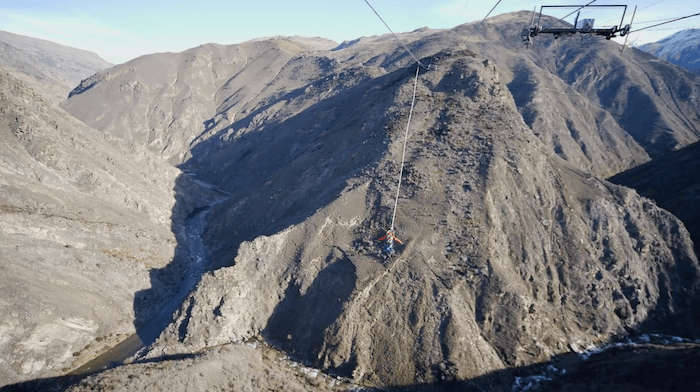 1. You must be at least 13 years old
2. You shouldn't weigh less than 60 pounds (27 kg)
3. Activity price is $255 NZ ($172 USD) for one leap
4. You'll also require to fill out a questionnaire
5. Make sure that you share any medical conditions if at all you have one
If you are headed to New Zealand, and of course if you think of yourself as an adventure devotee then make sure that Queenstown is a part of your New Zealand tour package!
Further Read: 11 Places To Go Skydiving In New Zealand: Experience Thrill At Its Best