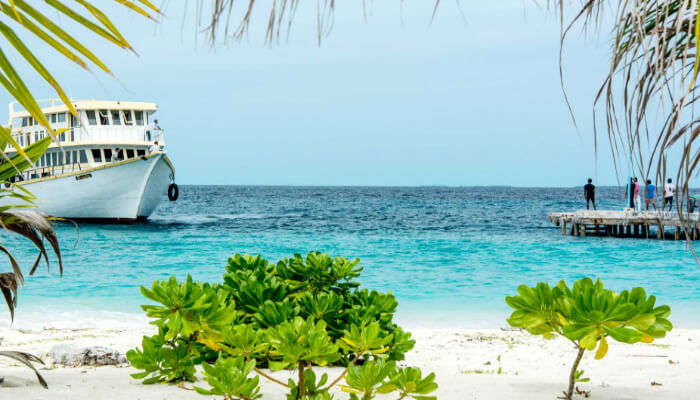 Prime Minister Narendra Modi's recent visit to the Maldives has been proved to be beneficial in more than one way. The President of Maldives, Ibrahim Mohamed Solih and Modi have mutually made plans towards the commencement of ferry service for tourists as well as goods. In accordance with the Memorandum of Understanding (MoU), it will start from Kochi in India and take you till the Malé (708 kilometers) and Kulhudhuffushi atoll (509 kilometers). The idea behind such an initiative will not only be great for the economic welfare of the two countries but will also help create long-term bonds.
The capital of the Maldives, Malé is the most populated city in the South Asian country, while Kulhudhuffushi ranks third when it comes to population. This means that the future of trade between the two countries is quite bright. The atoll of Kulhudhuffushi and the islands lying nearby are known for their resorts and awe-striking attractions – a great opportunity for the country's tourism sector. Similarly, with Maldivians coming to Kochi, Kerala, the nation will be benefitted majorly in the tourism industry.
Apart from flourishing the tourism sectors, this ferry service will also increase the growth prospects in the education industries of both nations. Therefore, economic growth through this initiative will fasten bilaterally. Since now the Union Cabinet has delivered ex-post-facto permission, it is believed that the service will begin in a very short span of time.
Has this news left you all excited and made you want to book the first ferry ride to the Maldives? We totally get you! A vacation in Maldives is something everyone looks forward to. Stay tuned to learn about the date of its launch and other details!
Comments
comments