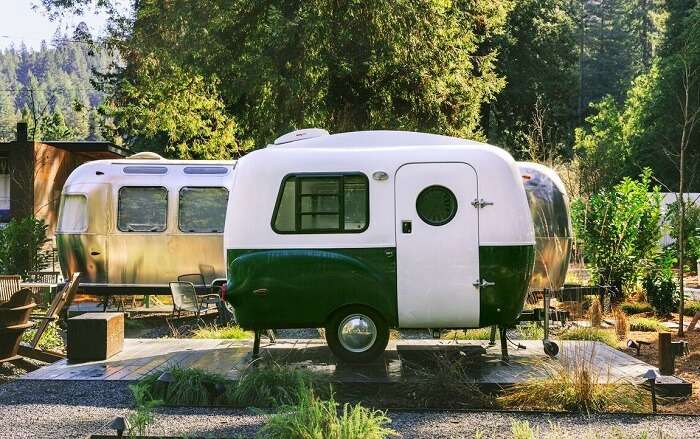 Let's take a break from the cliched camping in 2023 and gear up for an incredible experience of glamping at the extraordinary Yosemite National Park. Yes, you read that right! For the travelers who crave for a luxury set up amidst the vicinity of nature, AutoCamp has got you all covered.
Originally a Santa Barbara startup, the AutoCamp creates a once in a lifetime experience with its iconic silver bullet Airstreams and high-end tents settled amidst the picturesque locations of Sierra Nevada mountains.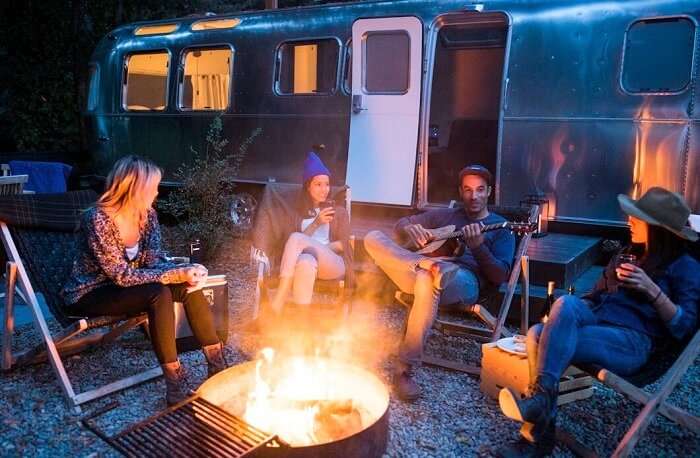 Instead of setting up these high-tech camps in the city streets, AutoCamp focuses on the picturesque and adventure-oriented locations. After Santa Barbara, California, and the Russian River Valley in Sonoma wine country, this accommodation start-up has spread its chain to Yosemite National Park in USA.
Must Read: 10 Best Homestays In Nusa Dua For Your Budget Bali Vacation
Highlights Of The AutoCamp In Yosemite National Park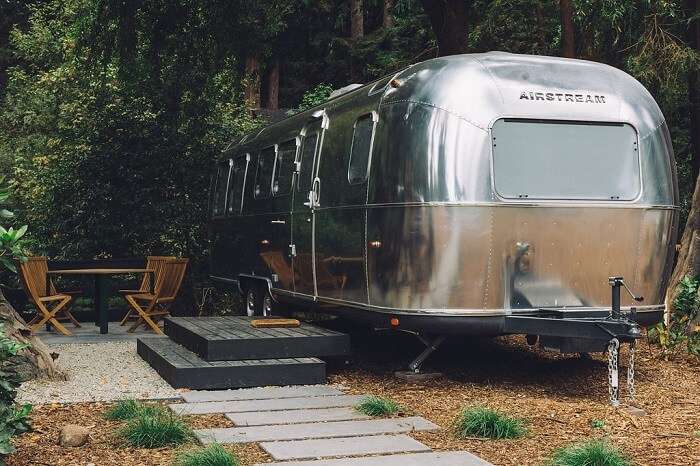 Spread across an area of 35 acres, this luxurious outdoor accommodation features 15 luxury tents, three cabin suites, and 80 deluxe Airstream trailers.
Each trailer reflects a sleek and classic design of the Airstreams with plush white beds which definitely makes an Instagram worthy space.
The AutoCamp also features a 4,000 square foot clubhouse which is designed by Anacapa. This space features a meeting space, a curated shop selling artisanal food and beverages and also a roof deck to gaze at the night sky.
For the adventure junkies there are many hiking trails while the place also has a space for pool, hot tub and a freshwater pond where one can soak their feet and relax.
And if you're tired of sitting in one place, then the on-site shuttle can give a ride to the Yosemite National Park which is just in the vicinity.
Other Details About The AutoCamp
Location: 6323 CA-140, Midpines, CA 95345, USA
Price: $199 – $319 per night
Website
Further Read: 10 Best Restaurants In Nusa Dua That Offer The Most Lip-Smacking Indonesian Cuisines
Can a vacation look more dreamier than this lavish glamping experience at the heart of the Yosemite National Park? If you too are shouting out a big "No", then don't miss out on this incredible experience while holidaying in USA!