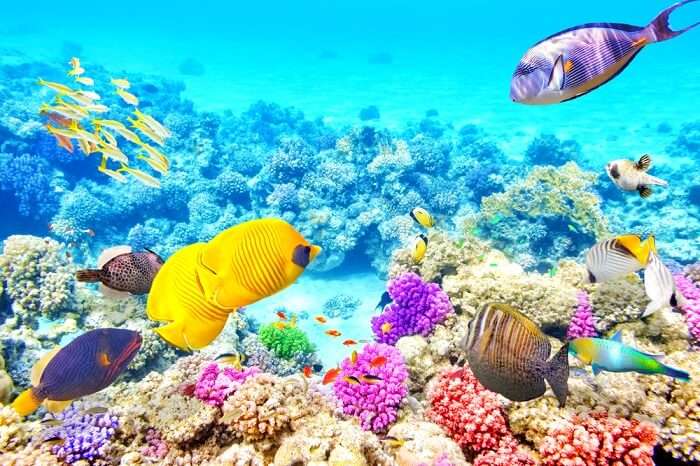 The Great Barrier Reef in Australia is counted amongst the seven natural wonders of this world and it should be a must visit spot in every traveler's list. The Great Barrier Reef is more than a vast 1,800 miles long and extends from Queensland's East coast to Cape York and Bundaberg present in the South. With more than 2 million visitors annually, this barrier reef is full of beautiful 2,900 coral reefs, about 600 gorgeous islands, and a diverse 1500 large fish species. This place is sure to leave you enchanted and wanting more.
Best Time To Visit Great Barrier Reef In Australia

The best time to visit the beauty that is the Great Barrier Reef is during the months of June till October. During these months, the temperature is moderate between the low 60s to the mid-80s and rainfall isn't in the air. All these results in clear weather and better diving conditions. Make sure to book hotels and excursions in advance because they fill up fast during this time.
Entry Fee: Everyone person has to pay $6.50 while there as part of the Government Environmental Management Charge (EMC). This fee is applicable to adults as well as children who are 4 years of age and above.
6 Best Things To Do At Great Barrier Reef
Here is the perfect list of things to do while you are exploring Great Barrier Reef In Australia on your trip. Keep scrolling down and read along!
1. Diving & Snorkeling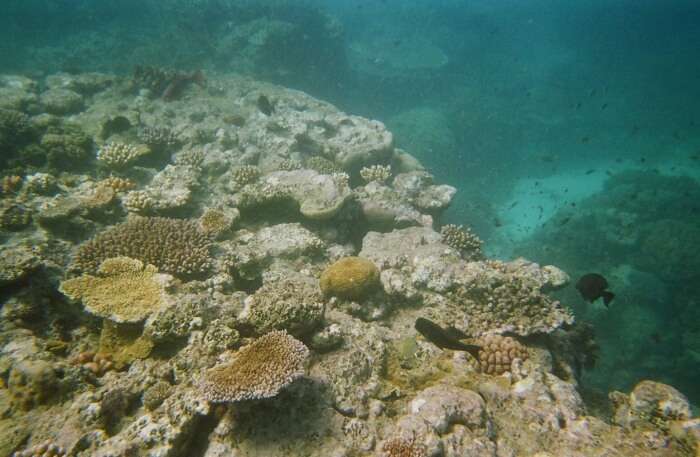 Great Barrier Reef scuba diving in Australia is a must to have experience. With plentiful dive spots, the question comes to what diving spots should you go for. But you should definitely keep your skill level in mind, along with the trip length and travel involved regarding it while considering the diving areas. Two of the most popular snorkeling and great barrier reef diving in Australia spots are:
Whitsunday Islands: With 74 beautiful tropical islands, the Whitsunday Islands are great points for exploring the reef. There are also six national parks with several luxury housing resorts, eco retreats and campsites for visitors to enjoy the place however they want to. You can go for a scuba diving trip, go for a cruise or go sailing.
Cairns Reefs: With a vast variety of sea turtles, fish, and beautiful humpback whales, Cairns reefs are also known as Outer Barrier Reef. This is perfect for divers who are taking their first dive and also for families because of the short travel time. Be sure to visit the popular spots like Moore Reef, Michaelmas Cay, and Green Island.
Must Read: 14 Ways To Celebrate And Enjoy Christmas In Australia
2. Townsville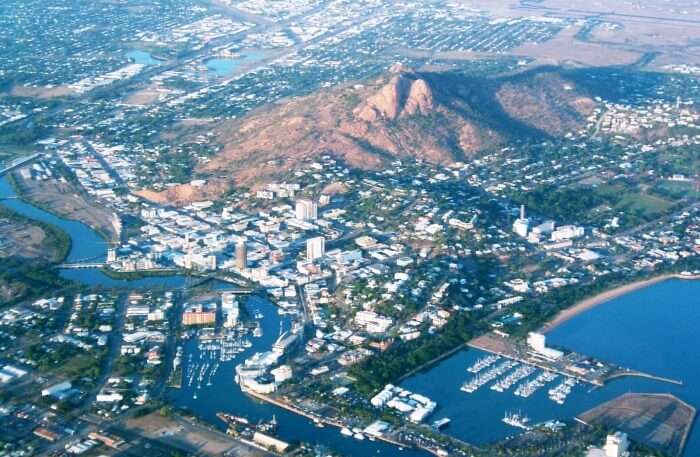 Situated right at the central part of the Great Reef, it falls between the Whitsunday Islands and Cairns. Visitors can explore the Reef HD Aquarium, which consists of the biggest live coral reef aquarium present on the planet. This aquarium overlooks the Ross Creek sitting by the Breakwater Marina as well as The Strand. You can enjoy biking, picnicking, splashing around in a water park, enjoy various restaurants there and do more at Ross Creek. Townsville is free to have fun at 24/7 but fees are applicable to some attractions. You can use the Sunbus' shuttles to get from one place to the other.
3. Sailing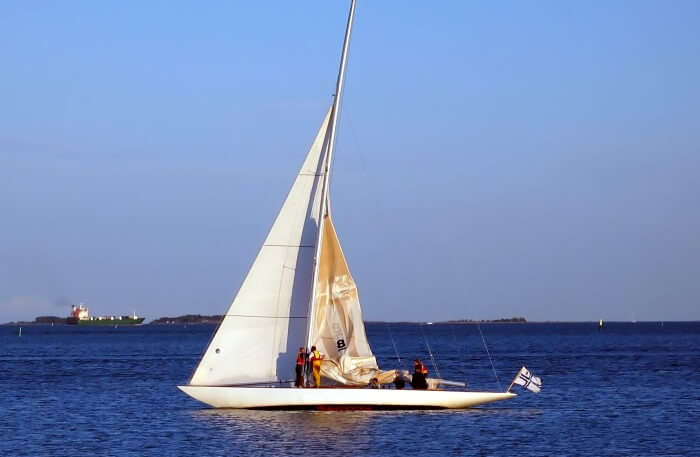 Going to the Greater Barrier Reef and not going sailing is a major no-no. You will surely enjoy travelling in a wind-powered vehicle which will clip at a good speed in the ocean as the soft breeze will play with your hair. For going sailing towards the North of Cairns, the weather between June and November is perfect.
Suggested Read: 8 Best Indian Restaurants In Australia To Satiate Those Desi Food Cravings
4. Air tours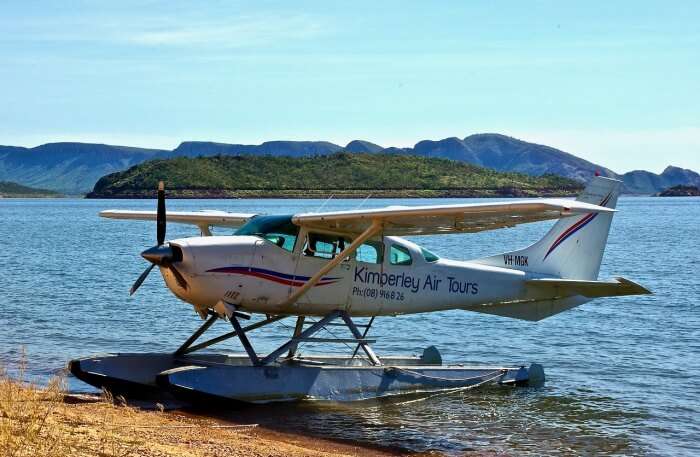 After going into the waters, rise above into the air with air tours of breathtaking sites like the hook reef and the heart reef. There are plenty of tour packages available which offer these facilities and travellers do say that flying above the rainforests and islands is a must do thing.
5. Whitehaven Beach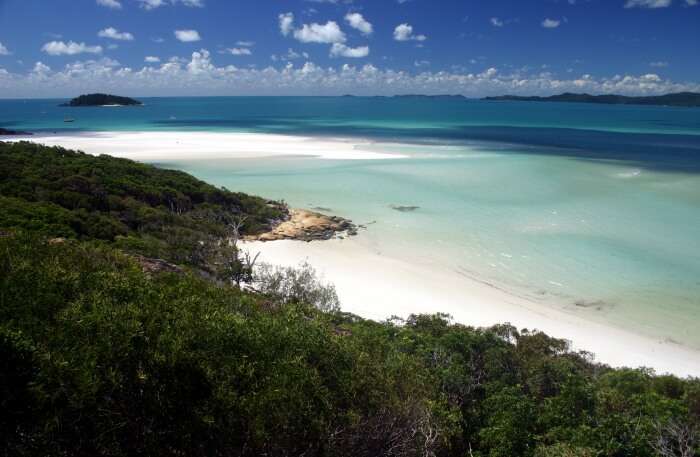 Great barrier reef and Whitehaven beach Australia are popular frolicking places. Counted as the most photographed Beach in the whole country, its sparkling white sands stand as a testament to its beauty. Spread over 4 miles of the East coast's Whitsunday Island, this Beach is constructed out of 98% pure while silica. The benefits of these are that these sands prevent retaining heat so you won't have to feel like walking across hot coals as you wander all over the azure shoreline. You can go snorkeling or diving over here or maybe go for a short hike till the Hill Inlet, which is a lookout over at the Tongue Point and it serves as an excellent location for panoramic photo ops.
Suggested Read: New Year In Australia: Welcome The Upcoming Year Before Anyone Else Only Here!
6. The Ribbon Reefs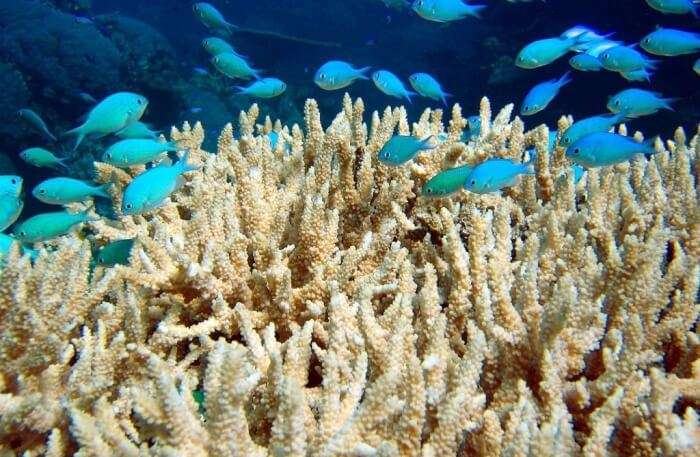 Located right alongside the northern part of Queensland's coast, the Ribbon Reefs consist of 10 ten narrow reefs and it is home to one of the most popular dive spots known as the Cod Hole. Cod hole comes with its treasuries full of tropical fish, Maori wrasse fish and Dwarf minke whales can be spotted during the months of June and July. But dive trips here take time, so make sure to come with plenty of time on your hands as it is about 60 miles to the north of Cairns.
Suggested Read: Paragliding In Australia: 10 Best Places For Touring The Australian Sky
Best Places To Visit At Great Barrier Reef
Check out the list of places to visit while you are exploring the famous Great Barrier Reef In Australia. Keep scrolling down and do visit all of these!
1. Hamilton Island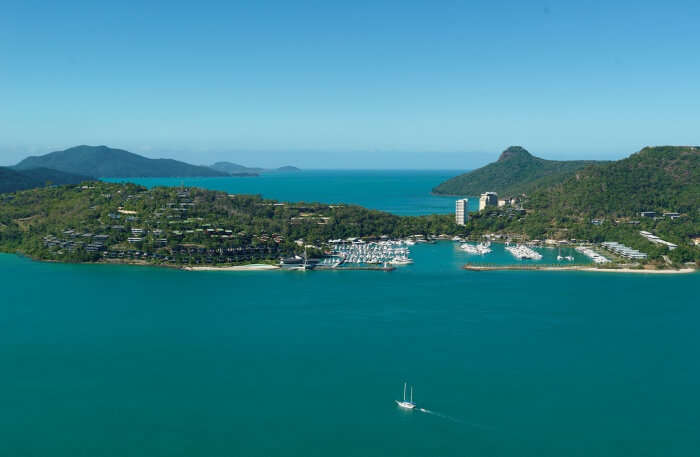 A few miles of trekking will land you in Hamilton Island which is the biggest uninhabited island of Whitsundays. This is a great place to head to if you find the diving spots over at the Queensland coast get too crowded for you. Good for sailing as well, the island also features restaurants and bars to grab some grub along with a Marina as well as the Catseye Beach.
2. Cairns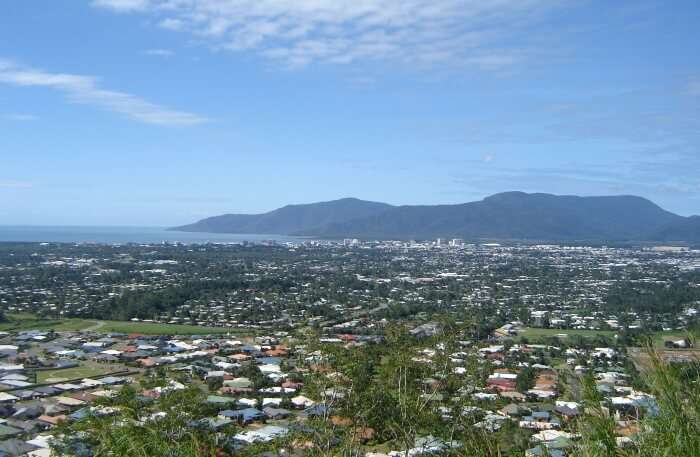 Cairns provides the closest mainland access for the Great Barrier Reef. Located around 1500 miles right to the north of Sydney, Cairns is popular for its access points like the airport. It may seem like Cairns has nothing to offer but it is teeming with its Esplanade, Atherton Tablelands, Cairns Botanic Gardens and blue lagoon which are great places to explore. You should also definitely hop on the Kuranda Scenic Railway and Hartley's Crocodile Adventures too while in Cairns. Another place to head to is the great barrier reef marine park in Australia while here.
Suggested Read: New Year Party In Australia: For Slaying The New Beginnings In An Aussie Way!
3. Wildlife Habitat Port Douglas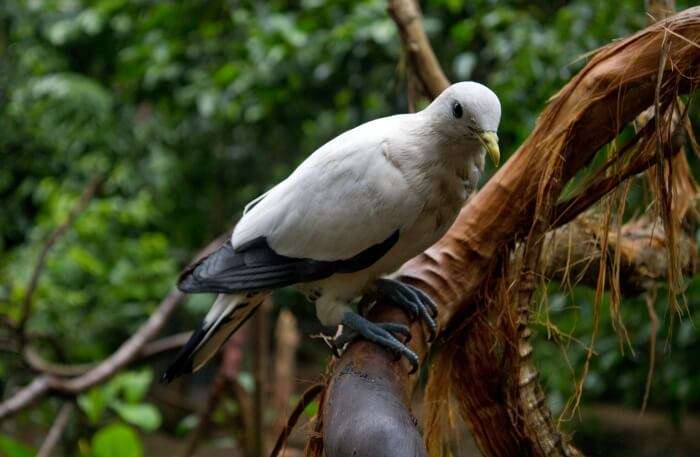 This wildlife sanctuary promotes conservation through a unique approach of a up close and personal encounter with its animals. There are four exhibits which are divided as- Woodland, Wetlands, Savannah and Rainforest. Here you will be able to touch animals like kangaroos, pelicans, pythons and crocodiles. What better is that there are koalas and yes, you can hold them for photos.
4. Hartley's Crocodile Adventures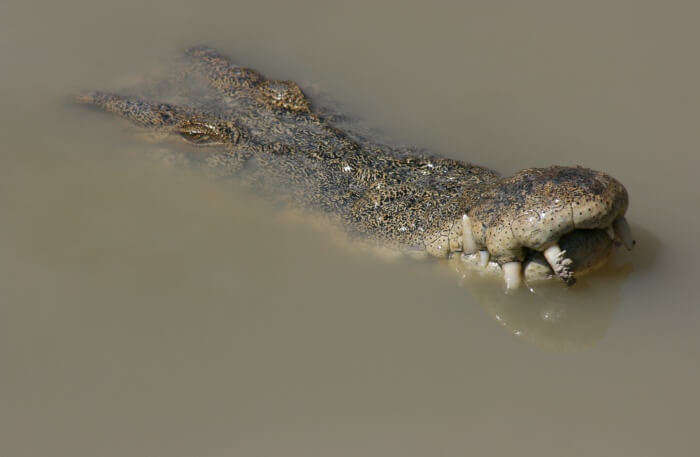 As one will be able to guess, their main attractions are crocodiles but they also have other creatures like koalas and kangaroos, Cassowaries, quolls and more for visitors to be in awe of. The staff is knowledgeable and the facility is first class ranges. Visitors can go on a lagoon cruise as well.
How To Reach?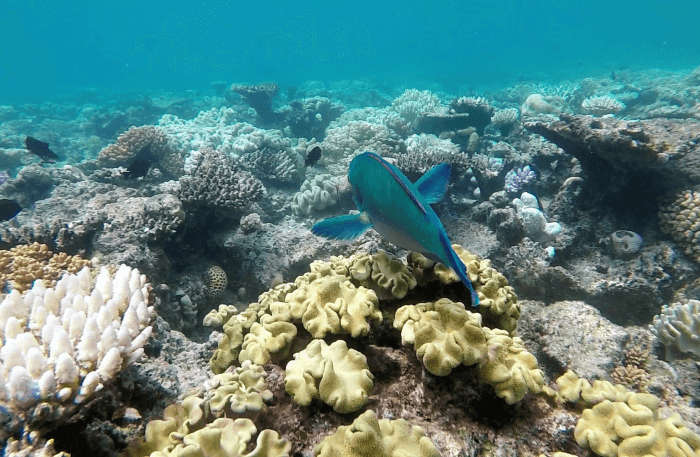 Image Source
The first step to reach the Great Barrier Reef in Queensland Australia is to take a flight to Sydney or Melbourne from your destination. The next step is to take another plane to the Queensland coastal cities like Cairns and Port Douglas. From there you can either map your way to the reefs or make matters easier just join a tour of the reef.
Further Read: Gold Coast In Winter: To Travel This Glorious Australian City With Your Loved Ones!
The Great Barrier Reef is a gift of nature to mankind and it should be appreciated as such. It's beautiful and diverse aquatic wildlife should leave us awestruck and remind us that we share this planet with other animals. In short, it is a great destination to travel and experience it all. So, pack your traveling clothes and book your trip to Australia with TravelTriangle and explore the magnificent Great Barrier Reef!
---
Looking To Book An International Honeymoon?
Book memorable honeymoon on TravelTriangle with 650+ verified travel agents for 65+ domestic and international destinations.
---