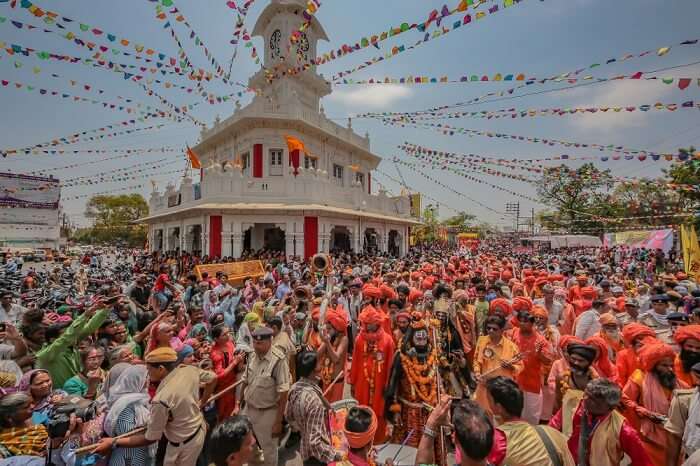 Feeling proud of the country we're born in has its moments, especially the ones when it's about a record worth remembering! This year, one of the largest fairs of all times which is almost celebrated like a festival in India, is the reason why feel the same. Securing a place in the Guinness World Record at Kumbh Mela 2022 has successfully broken not only one or two but three major records making the whole country proud once again!
The authorities and organizers made sure that the officials from the Guinness World Records could record the large-scale display of several activities that were being carried out at this grand fair. Such exercises include the painting of the public sites, an initiative known as 'Paint my city' which witnessed approximately 7,664 participants from different walks of life.
Must Read: Kumbh Mela 2022: A Pocket Guide To Know Everything About The Grand Indian Fair!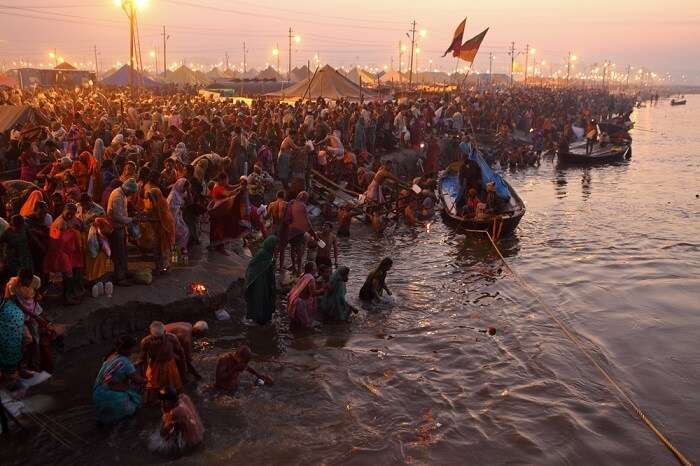 The said world record was also established for largest sanitation works as also stated under the Swachh Bharat Abhiyaan started by PM Modi and largest crowd management. This was ensured by the introduction of 500 buses with the Kumbh Mela theme printed on them, carrying the passengers and also due to the fact that all the Mela festivities and performance were carried out effectively including the royal baths.
The number of pilgrims bathing in the holy river was as large as a massive 22 crore and this led to the impressive record that we all feel proud of at the moment.
Further Read: 18 Popular And Vibrant Harvest Festivals Of India In 2022
When things like Kumbh Mela, a carrier of our country's heritage and rich culture are made responsible for such honors, it is nothing less than an achievement for every individual of the country. If you haven't been to one of the remote corners of the fabulous land that India is, why not plan a vacation to India right away? Who knows what record-breaking mysteries you'll find here too!