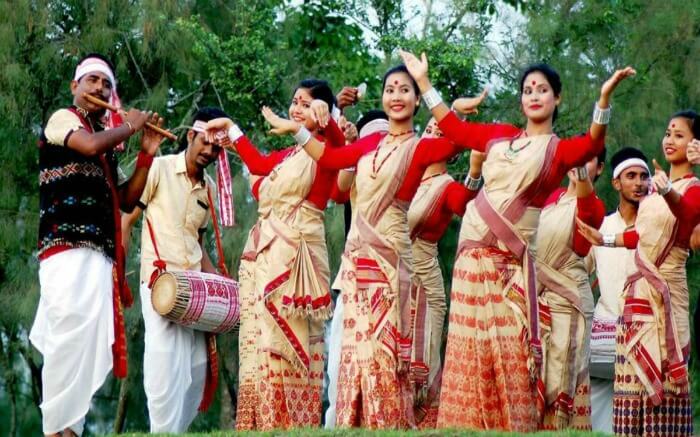 Festivals have always been the most memorable and favorite part of a traveler's journey through different countries and continents. Being the colorful nation that India is, the most vibrant harvest festivals of India involve interesting mythological legends and joyous celebrations. They are as incredible and diverse as its people and landscapes and let you experience the beauty of the Indian culture.
However, dates for harvest festivals in different parts of the country vary due to diversity in climate. See the list to explore all important harvest festivals of north, north east, east and west, and south India.
Harvest festivals of North India
1. Makar Sankranti – An auspicious day for Hindus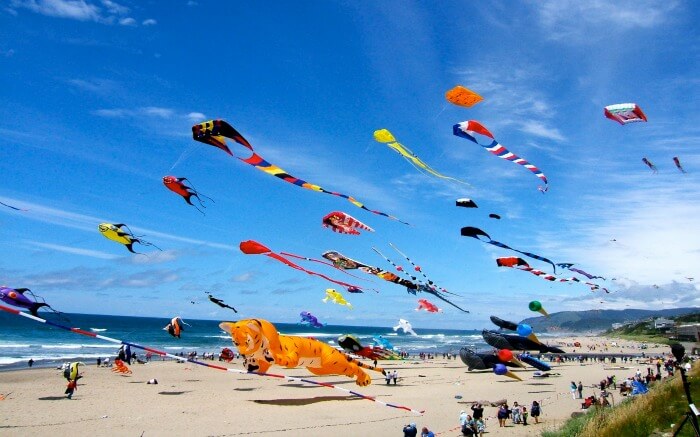 Where is Makar Sankranti celebrated: Pan India in different ways but mainly in the north
Celebrated all over the country, Makar Sankranti is the oldest and the most colorful harvest festival in India. It is also the most celebrated harvest festival of North India making it the top harvest festival of Uttar Pradesh. As per Hindu mythology, this festival marks the end of an unfavorable phase and the beginning of a holy phase. Particularly in villages of Gujarat, Kerala, Tamil Nadu, Haryana, Himachal, West Bengal, and Punjab, people celebrate the harvest of new crops with bonfire, carnivals, songs, dances, kite flying, and rallies.
Key attractions of Makar Sankranti festival: Kumbh Mela and various sumptuous sweet dishes made of sesame and jaggery
Date: 14th January 2018
---
Looking To Book A Holiday Package?
Book memorable holidays on TravelTriangle with 650+ verified travel agents for 65+ domestic and international destinations.
---
2. Baisakhi – Celebrating with the rhythms of Dhol and Bhangra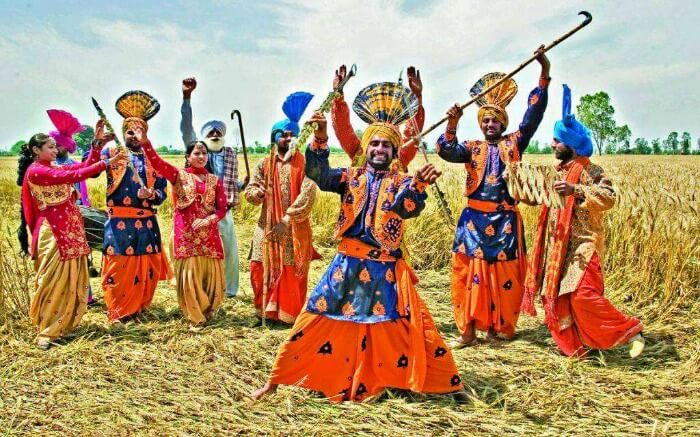 Where is Baisakhi celebrated: Punjab and Haryana
People of Punjab and Haryana celebrate Baisakhi or Vaisakhi by thanking God for the good harvest. And the farmers of the country express their happiness and delight through this Indian harvest festival. People wear their best colorful dresses, sing the happiest songs, and dance to the melodious beats of Dhol. Baisakhi fairs are also organised where acrobatics, wresting, algoza, and vanjli performances can be seen.
Key attractions of Baisakhi festival: Bhangra by menfolk and Gidda by women
Date: 14th April 2018
Suggested Read: 13 Festivals In January In India That Put A Celebratory Start To New Year 2019
3. Ladakh Harvest Festival – Buddhist tradition at its best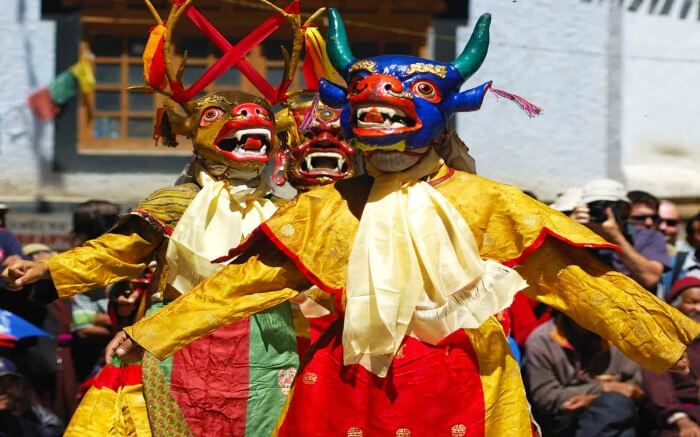 Where Ladakh Harvest Festival celebrated: Ladakh, Zanskar, Kargil
Ladakh Harvest Festival has gained immense popularity and fame all over the world. Ladakh looks bright, beautiful, and absolutely stunning with the commencement of this harvest festival. Monasteries and stupas are decorated and pilgrimages to Thangka of Kyabje Gombo are mandatory things as a part of this celebration. Archery along with old  social & cultural ceremonies and art & handicrafts are the other features of the event.
Key attractions of Ladakh Harvest Festival: Dramas or 'Chhams' are performed to display life and teachings of Buddha and different dance forms of Tibetan culture
Date: 25th to 28th September 2018
Suggested Read: 10 Festivals Of Ladakh That Celebrate The Life In The Valley
4. Lohri – A popular winter time Punjabi folk festival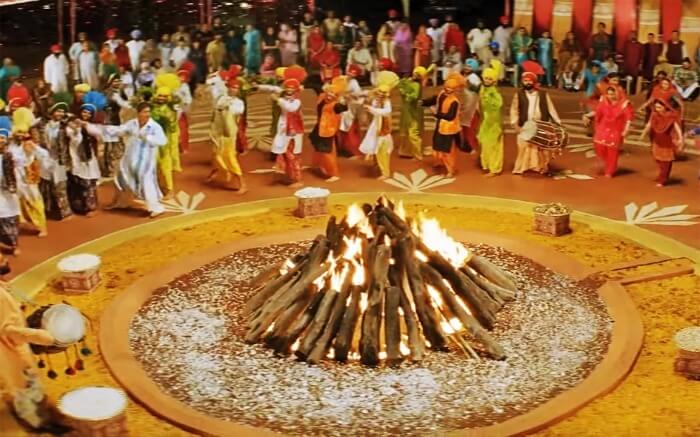 Where is Lohri celebrated: Punjab
Lohri is a renowned harvest festival in Punjab that showcases traditional dance and songs. To kill the chills of winter, the entire family and neighbours gather around the bonfire and sing together and offers grains, corns, and nuts to respect and appreciate the grand harvest of sugarcane crops.
Key attractions of Lohri festival: The Punjabi folklore Sunder Mundriye sung by everyone
Date: 13th January 2018
Suggested Read: 13 Festivals In January In India That Put A Celebratory Start To New Year 2019
5. Basant Panchami – A festival to celebrate birth of goddess Saraswati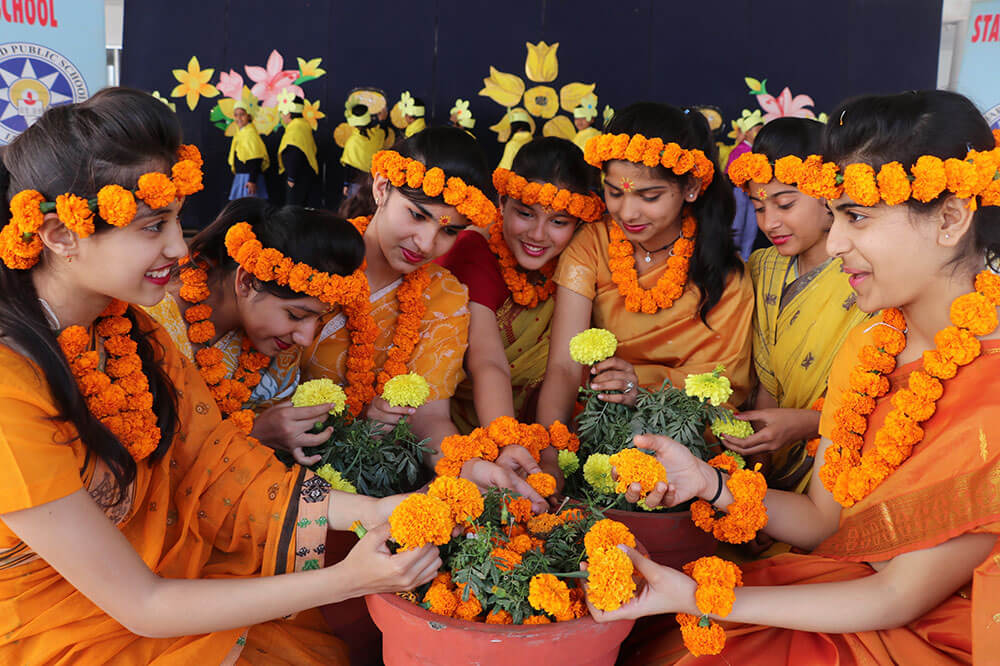 Basant Panchami marks the onset of spring season. Celebrated in different states of North India, it is considered an auspicious day. This festival is associated with yellow color, which is a color of spirituality. One can see the magnificent mustard crop fields in the countryside, especially rural areas of Haryana and Punjab.
Key attractions of Basant Panchami festival: Indian cuisine like Meethe Chawal, Maake ki Roti, and Sarso Ka Saag
Date: 22nd January, 2018
Harvest festivals of Northeast India
6. Bhogali Bihu – Of bliss and cheerfulness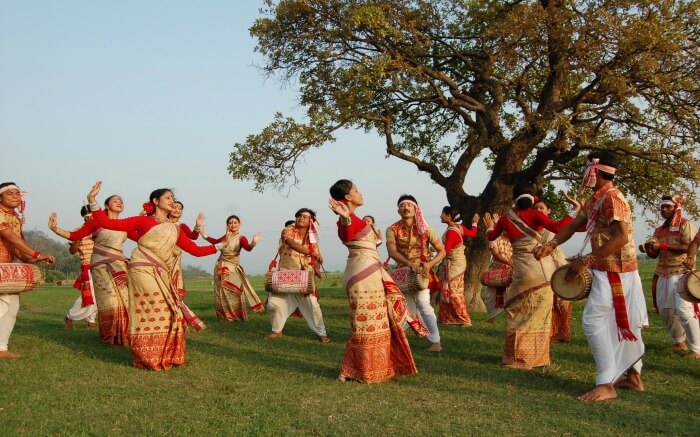 Where is Bihu celebrated: Assam
Every year in January, the entire state of Assam showcases enthusiasm and delight in celebrating Bhogali Bihu. The farmers of Assam celebrate and cherish the efforts of cultivation and reap the benefits. The celebration starts one night before with Uruka—the community feast. On the day of Bihu, the mejis or pavilion made of clay and hay are burnt. Local women wear stunning mukhlas and participate in group songs and dance. Also known as Magh Bihu, this is an exotic and most vibrant name on the list of harvest festivals of India.
Key attractions of Bihu festival: Bihu dance, bullfight, bird fight and Sunga Pitha, Til Pitha and Laru
Date: 15th January 2018
7. Wangala – Echoes of drums and songs everywhere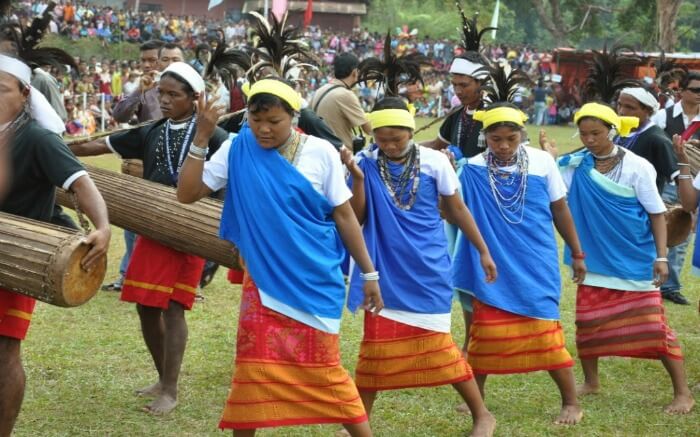 Where is Wangala celebrated: Meghalaya and Assam
Wangala is the merriment of 100 drums played by Garo tribes of northeast India. This is one of the popular harvest festivals of India marking the onset of winter. During this festival, Sun God is worshiped with immense devotion and zeal. Women wear their traditional colourful clothes and dance during this harvesting festival while men rhythmically drum their fingers on the traditional drum pads.
Key attractions of the Wangala festival: Musical extravaganza with drums, flutes, and gongs
Date: 9th to 11th November 2018
Suggested Read: 15 Festivals In November In India That Call For An Early Winter Vacay
8. Ka Pomblang Nongkrem – The dance festival of Meghalaya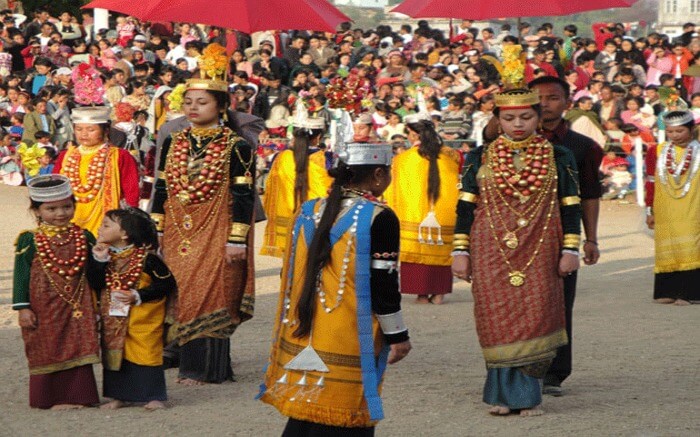 Where is Ka Pomblang Nongkrem celebrated: Meghalaya
The inhabitants of Khasi hills worship Goddess Ka Blei Synshar and celebrate the plentiful harvest with vigour and excitement. Ka Pomblang Nongkrem brings ultimate joy and happiness to the community. The celebration comprises of animal sacrifice and Nongkrem dance with sword in one hand and yak hair whisk on the other.
Key attractions of Ka Pomblang Nongkrem festival: Pemblang ceremony and Ceremony of Tangmuri
Date: 5-day long festival begins in 3rd week of November
Festivals in East and West India
9. Nuakhai – Worship of food grains
Where is Nuakhai celebrated: Orissa
Nuakhai is an age old harvest celebration in Odisha. Locally 'nua' means new and 'khai' means food. This is not only a popular harvest festival in India, but also celebrated to appreciate the passing away of the past and evil days while welcoming the new and beautiful with open arms. The festival is also known as Nuakhai Parab or Nuakhai Bhetghat.
Key attractions of Nuakhai festival: The delicious Arsaa Pitha (sweet pancakes)
Date: 14th September 2018
---
Planning your holiday but confused about where to go? These travel stories help you find your best trip ever!
Real travel stories. Real stays. Handy tips to help you make the right choice.
---
10. Gudi Padwa – A springtime ceremony
Where is Gudi Padwa celebrated: Maharashtra
Gudi Padwa is a grand harvest festival of Maharashtra marking the  beginning of an auspicious New Year. People make rangoli designs at the entrance of their homes and decorate it with flowers and a handmade doll . Folks meet friends and relatives, exchange wishes, and women cook sweets like Puran Poli, Shrikhand, and Sunth Paak.
Key attractions of Gudi Padwa festival: Local people make Gudi (bamboo doll) using mango and neem leaves and hang them at the entrance.
Date: 18th March 2018
Suggested Read: 13 Most Spectacular Festivals In March In India
11. Nabanna – The festival of the new harvest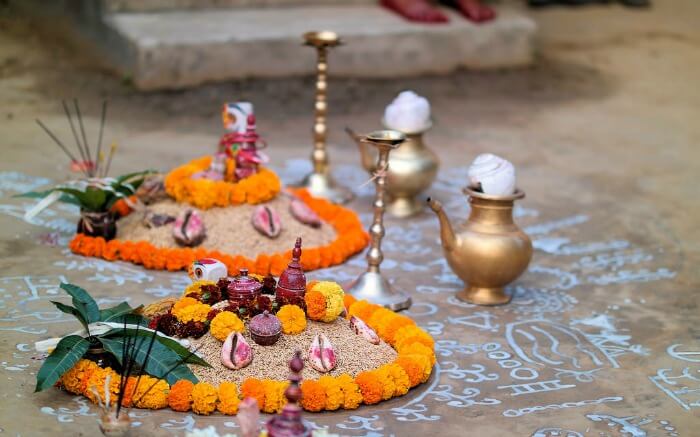 Where is Nabanna celebrated: West Bengal
This is one of the most celebrated traditions of Bengal, where new rice is harvested with sheer joy and stocked in homes. Farmers from Bengal cheerfully participate in this harvest ritual in the Bengali month of Agrahayan and offer the first grains to Goddess Lakshmi while thanking her for all blessings.
Key attractions of Nabanna festival: Payesh (Kheer) made from the newly harvested rice and Nabanna fair.
Date: November and December
Harvest festivals of South India
12. Onam – The most splendid harvest festival of India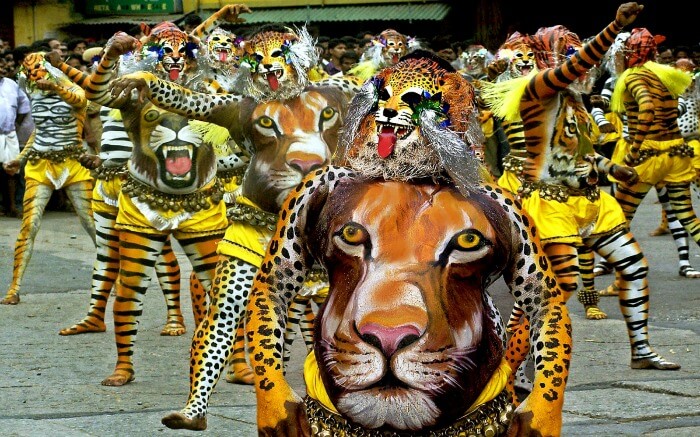 Where is Onam celebrated: Some regions of Kerala
Onam is a legendary harvest festival of Kerala celebrated with great enthusiasm in different parts of Kerala. The festival is celebrated for 10 days with the arrival of Mahabali. To relish the successful harvest, Malayalee people decorate their house entrance with floral rangoli, wear new traditional clothes, women cook delicious food, and celebrate with traditional music and dance.
Key attractions of Onam festival: Traditional Malayalee recipes like Rasam, Payasam, Avial, brown rice and parippu curry are offered to guests in traditional green leaf, snake boat race and tiger dance are also exciting to watch.
Date: 15th August to 27th August 2018
13. Pongal – Displaying gratitude to mother nature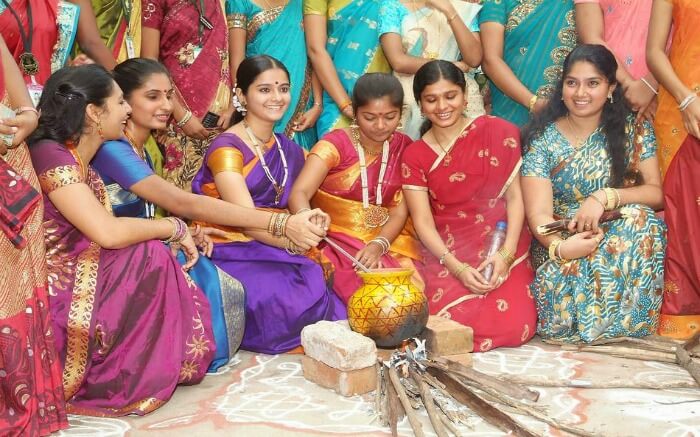 Where is Pongal celebrated: Tamil Nadu
Pongal is another name for Makar Sankranti, which is celebrated during the same time in various cities of Tamil Nadu. This is a thanksgiving celebration where people express their deep gratitude to mother nature for the produce of the year. This is one of the most colourful harvest festivals of India celebrated for 4 days.
The first day is the Bhogi Festival devoted to Lord Indra for abundance of rain. On the second day, newly harvested rice and milk is cooked outdoor and offered to Sun God. Third day is for cattle worship and on the fourth day, Pongal or traditional coloured rice is offered with turmeric, betel leaf, and betel nuts.
Key attractions of Pongal festival: Decorated houses with Kolam, bull taming contests, bonfire with agricultural wastes and worship for the family's prosperity
Date: 14th to 17th January 2018
Suggested Read: 15 Winter Festivals In India You Must Attend
14. Ugadi – A simple yet wonderful festival to thank the deity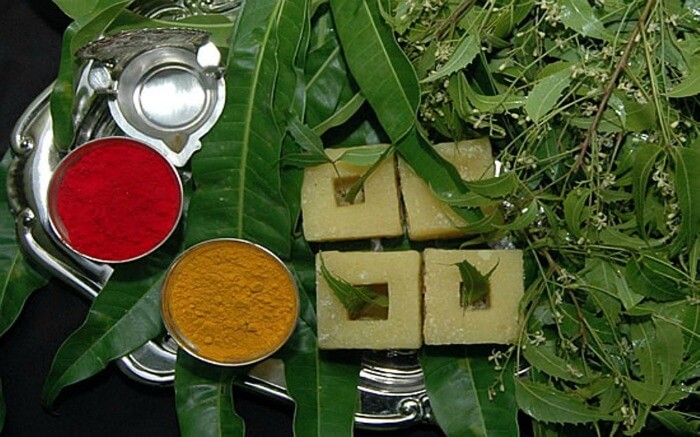 Where is Ugadi celebrated: Andhra Pradesh and Karnataka
Ugadi is a regional New Year celebration for people of Andhra Pradesh and Karnataka. This harvest festival is considered auspicious to start new work and ventures. On the day, local people take oil bath, wear traditional clothes, decorate homes with earthen lamps and rangoli, and perform Ugadi puja at home.
Key attractions of Ugadi festival: The Ugadi delicacies like Ugadi Pachadi, Pulihora and Bobbatlu are prepared with raw mango, jaggery, neem, and tamarind.
Date: 18th March 2018
15. Vishu – The day of worshiping Lord Krishna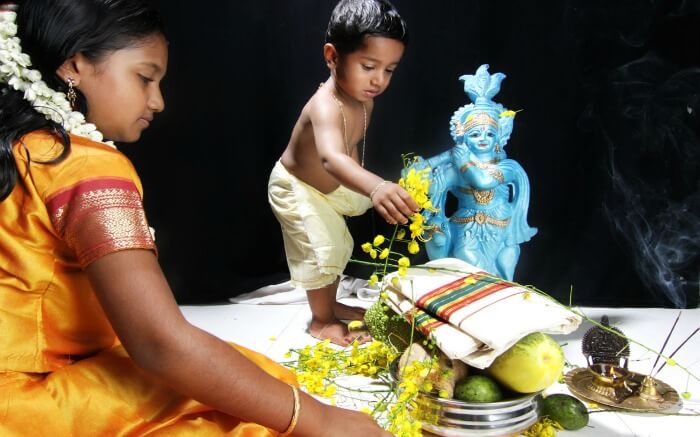 Where is Vishu celebrated: Kerala and Karnataka
Grand worship of Lord Vishnu or Lord Krishna, elaborate family lunch, evening prayers, and fireworks sum up the complete picture of Vishu festival. This is an interesting harvest festival celebrated on the first day of Malayalee New Year. Women of the house prepare Vishukkani—varieties of traditional cuisine to offer to Gods—, with rice, golden lemon, golden cucumber, jackfruit, yellow konna flowers, and betel leaves.
Key attractions of Vishu festival: Kani Kanal—the first holy sight of Vishnu and the Sadya—the grand mid-day meal spread
Date: 14th April 2018
Plan on attending at least a few of the harvest festivals of India in different states. You'll be amazed to witness the great diversity of this gorgeous land.
Further Read: 15 Famous Festivals Of India
---
Looking To Book An International Holiday?
Book memorable holidays on TravelTriangle with 650+ verified travel agents for 65+ domestic and international destinations.
---
Comments
comments