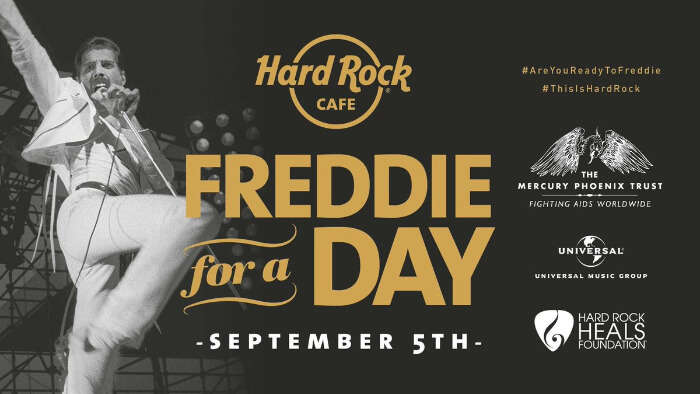 If you're a Queen fan, you're in for a treat. Hard Rock cafes around the world are kicking off their celebration of the music of legendary rock music singer Freddie Mercury from the 5th of September, 2019. The event will be inaugurated by hosting "Freddie for a Week" for an entire week i.e. until the 12th of September.
It is unlikely that you haven't heard of Mercury's mesmerizing stage presence or grooved to his classic hits the 80s. As Hard Rock cafes celebrate Freddie Mercury, we tell you why every rock music lover (or a music lover, in general) must be a part of this event.
Who Is Freddie Mercury?

Freddie Mercury, in his day, shook the world and left indefinable footprints across the music of his time. Queen was originally composed of lead singer Freddie Mercury, lead guitarist Brian May, bass player John Deacon, and drummer Roger Taylor. It is one of the biggest rock bands of all time. Freddie's legendary songs, namely "Bohemian Rhapsody," "Crazy Little Thing Called Love," "Radio GaGa" and many more spread like wildfire.
Freddie For A Week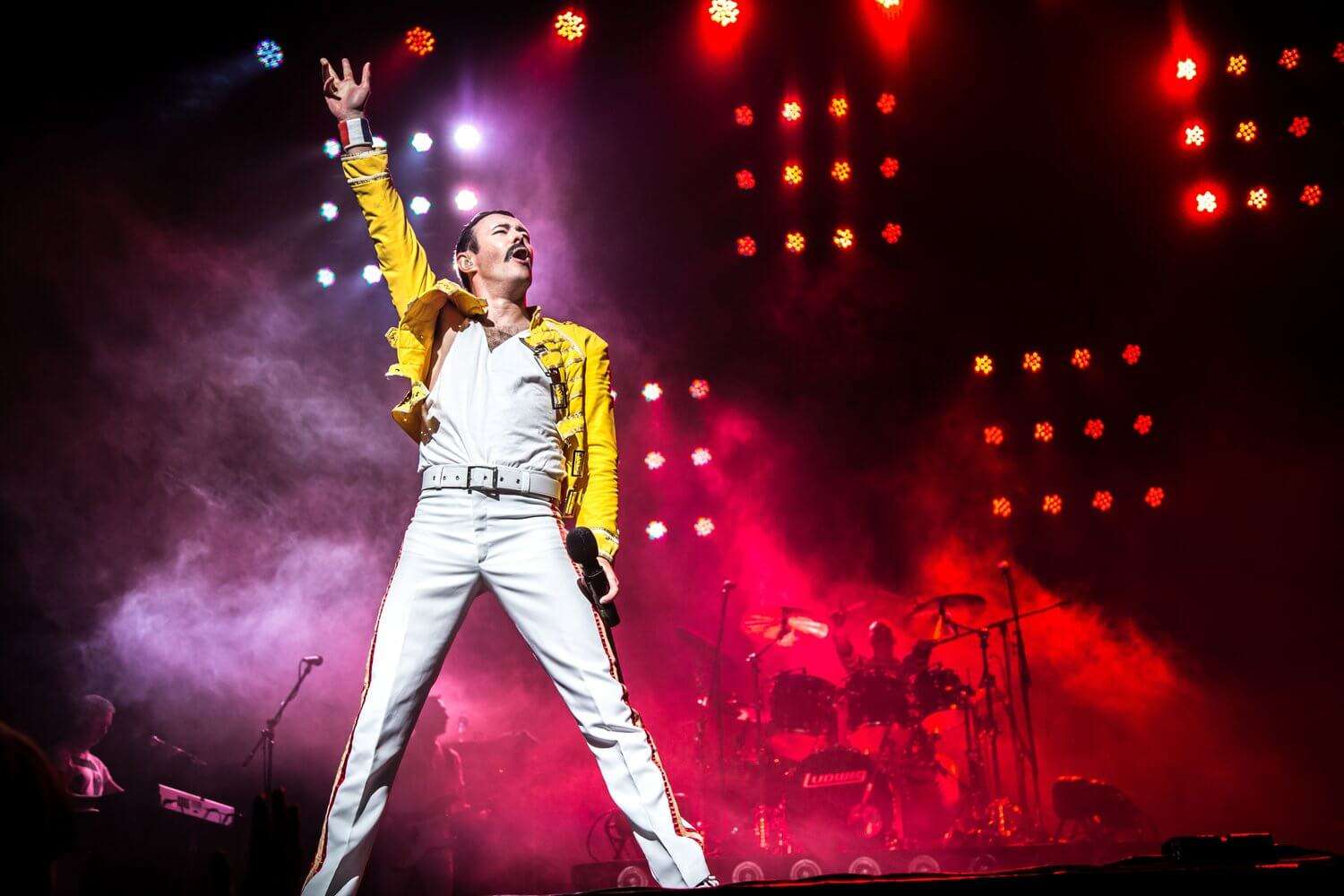 You can expect plenty of Queen music, Freddie-themed birthday cake, Freddie fancy dress competition, memorabilia, classic videos being played on loop and more during Freddie For A Week. The list of participating cafes includes outlets in India, Amsterdam, Athens, Barcelona, Berlin, Brussels, Copenhagen, Dubai, Edinburgh, and 15 other cities. Going by his fame in India, most outlets are planning week-long parties to celebrate Freddie's 72nd birthday.
Dates: 5 – 12 September, 2019
Location: Worldwide
Freddie-Inspired Foods And Drinks
Hard Rock Cafe locations around the globe will serve Freddie-inspired milkshakes for a limited time. This milkshake combines dark chocolate sauce and vanilla ice cream with bourbon and dark rum. It is topped with delicious white chocolate cream and a decadent chocolate brownie. If reading this description is making your mouth water, imagine what drinking this concoction would be like. The Instagram-worthy milkshake will also be available in a non-alcoholic version for kids.
Freddie-Inspired Merchandise
The cafes will also host various themed events for fans of all ages where they will sell exclusive merchandise. If you want to look like the iconic singer, you can buy a wearable Freddie mustache. Don't feel embarrassed about donning it since all the guests will be more or less dressed like the singer. Think of it as a mini Cosplay.
You can also purchase limited-edition t-shirts and a pin that features an iconic image of Freddie on stage on Hard Rock's online stores.
Hard Rock Cafe International's Mission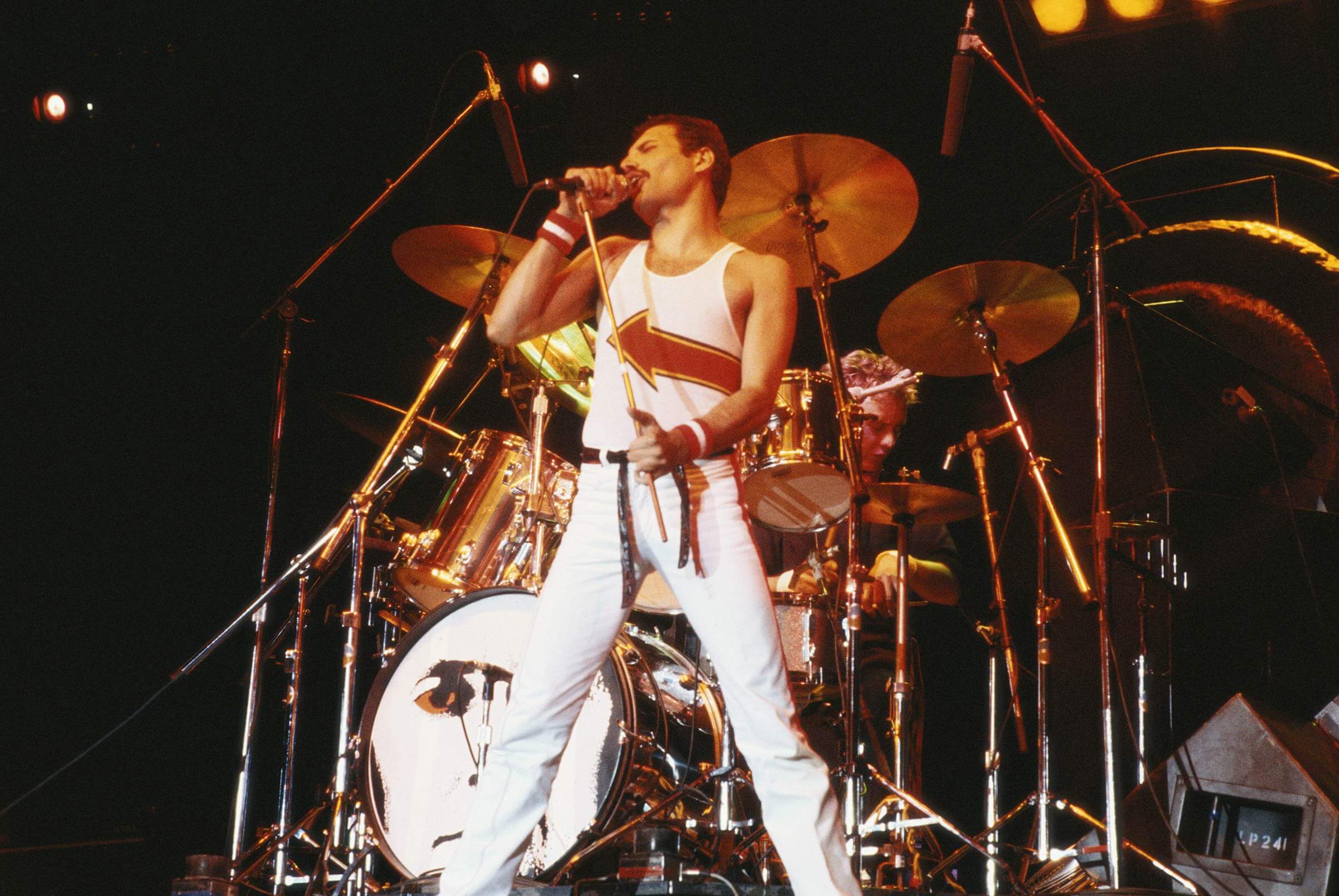 Hard Rock Cafe International has teamed up with the Mercury Phoenix Trust, a UK charity created in memory of Mercury by Queen band members, to support the fight against HIV/AIDS. If you've been living under a rock since 1991, Freddie Mercury passed away in that year after fighting a long-drawn battle with HIV/AIDS.
Artists Brian May and Roger Taylor together with their manager Jim Beach are making every possible effort to get their fans to donate for this philanthropic effort. In the last 27 years, the Trust has given away over 17 million dollars for treatment of patients in over 56 countries suffering from HIV/AIDS.
Further Read: 7 Fantastic Hard Rock Cafes In India That Are Perfect For All Rock 'N' Roll Music Fans!
It is time to honor the mottos Hard Rock was founded on: 'All is One', 'Love All – Serve All,' and 'Take Time to Be Kind'. This event marks the seven-year-old partnership between Hard Rock International and The Mercury Phoenix Trust. As Hard Rock cafes celebrate Freddie Mercury across the globe, the onus lies on every rock music lover to spread the word.  Book an international trip with TravelTriangle and make sure you stop by a Hard Rock cafe in the city you visit to commemorate this event. Are you ready to Freddie Hard Rock style? Tell us about your experience in the comment section below!
Frequently Asked Questions About Hard Rock cafes Celebrate Freddie Mercury
Who is Freddie Mercury?
Freddie Mercury is one of the most famous singers of the band Queen. Queen is one of the biggest rock bands and Mercury has been a part of several legendary songs like Bohemian Rhapsody, Radio Gaga and many more.
What will be served in a hard rock cafe for celebrating Freddie Mercury?
When you are visiting a hard rock cafe that is celebrating Freddie Mercury, then, they will provide Freddie Mercury inspired milkshake that will be combined with vanilla ice cream or chocolate sauce along with other mouth-watering foods.
Can one get Freddie inspired merchandise?
Yes, one can easily always get Freddie inspired merchandise from several events. When you will visit the Hard Rock Cafe that is celebrating the contribution of Freddie Mercury, then you can also get exclusive merchandise with limited edition t-shirts and iconic images.
Why some Hard Rock Cafe is celebrating the contribution of Freddie Mercury?
There are several Hard Rock Cafes in the international field that have teamed up with the Phoenix Trust Of Mercury. It is a UK based charity which was created to cherish the memory of Mercury who is a band member of Queen.
How much will you need to spend on the Hard Rock Cafe?
Hard Rock Cafe is not that expensive, so even if you visit any good Hard Rock Cafe you can easily get the food under $20.
Which is the first Hard Rock Cafe?
Hard Rock Cafe was opened in the year 1971 on the 14th of June by Peter Morton and Isaac Tigrett. It was situated in the old park lane of Mayfair London.
Where can you find Hard Rock Cafe?
One can find Hard Rock Cafe at different locations worldwide. If you want to visit the Hard Rock Cafe that is paying the tribute to Freddie Mercury, then there are several places.
What are the places where you can get the outlets of Hard Rock Cafe?
One can get the outlets of Hard Rock Cafe in Amsterdam, India, Barcelona, Athens, Berlin, Copenhagen, Dubai and many more.