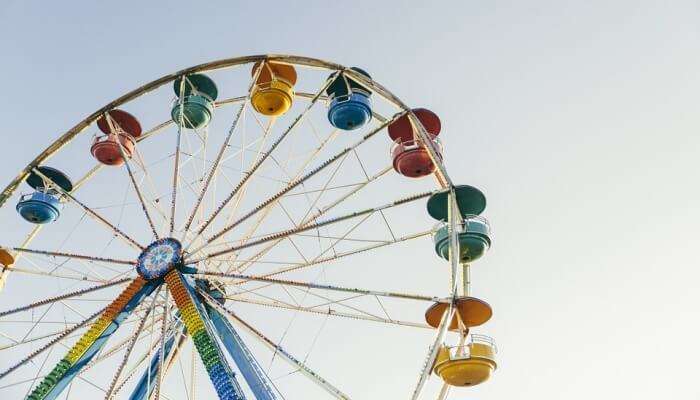 Also known by the name Mangaluru, the city of Mangalore is essentially a port at the Arabian Sea and is considered to be a prominent commercial hub in Karnataka. This is one of the places in the country of India that travelers love to visit owing to the vibrant culture, historically rich sites, and religious centers. Some of the buildings in this city of Karnataka belong to the 17th century.
When you're planning a visit here with your family (especially kids) or friends, then you won't be disappointed. That is because the city is more than just history and heritage. You'll find that there are many water parks and amusement parks in Mangalore that you must explore and have a great experience at. The thrilling rides will enhance your travel experience, giving you an insight to the fun side of this city. So, don't make your visit all about sightseeing around the historical buildings, add some fun element to it.
5 Amusement Park In Mangalore And Near The City
As mentioned above, there are many interesting heritage sites in this city of Karnataka but what makes this place all the more interesting are the numerous amusement parks that will be loved by adults and children alike. Some of them have been listed below! Check them out!
1. GM Amusement And Leisure Park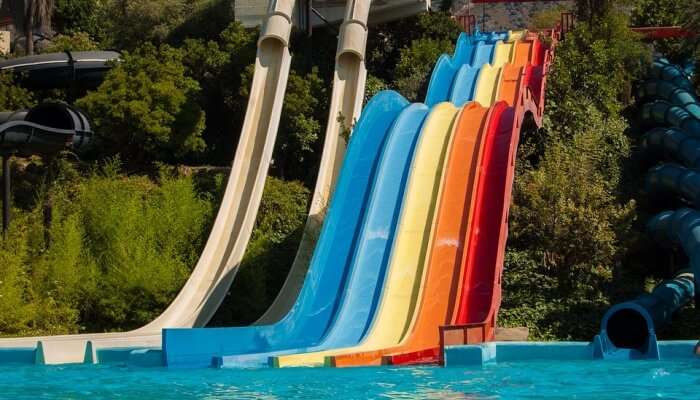 This is one of the best amusement parks in the city of Mangalore and is frequented by both tourists and locals. The slides and rides here will make you want to try them all and revive your childhood days. This amusement park will make you forget the hustle bustle and unwind yourself as you explore the city of Mangalore.
Address: Pilikula Nisarga Dhama, Mudushedde, Vamanjur, Mangalore – 575028
Timings: 10:30 am to 5:00 pm
2. GRS Fantasy Park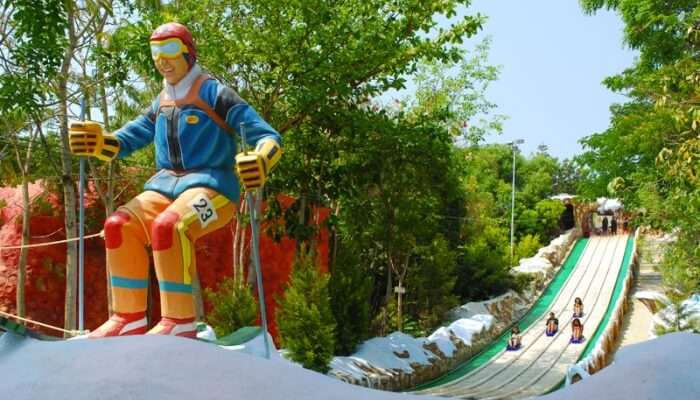 This fantasy park is one of those that will be loved by all children. If you are traveling with your kids, then a visit to this place is a must. Make sure you are trying out all the rides here for a fun and frolic experience. The thrilling rides will make you never leave the place.
Address: GRS Fantasy Park, Off KRS Road, Metagalli, Mysuru–570 016
Timings: 10:30 am to 6:00 pm (Monday to Saturday); 10:30AM to 7:00PM (Sundays and National Holidays)
3. Wonderla Amusement Park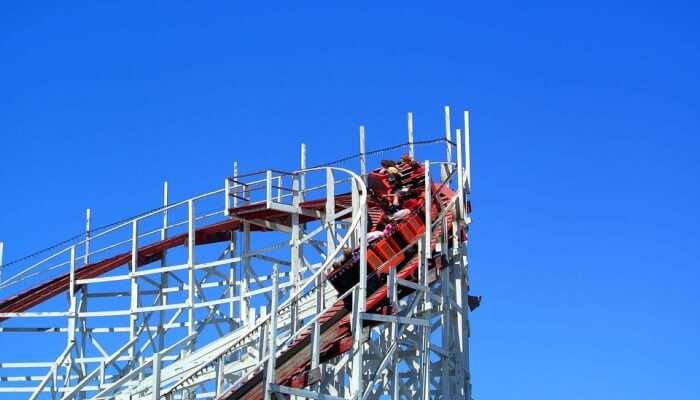 This one is located at a close distance to the city, in Bangalore. Wonderla Holidays Limited, is the No. 1 amusement park operator in India. Promoted by Arun K. Chittilappilly and Kochouseph Chittilappilly, Wonderla currently owns and operates three amusement parks – one each in Kochi, Bangalore and Hyderabad respectively and a resort in Bangalore. Wonderla Kochi, spread over 35 acres of land, is thrilling visitors with 56 rides since 2000
Address: Bangalore Park, 28th k.m., Mysore Road, Bangalore – 562109
Timings: 11:00 am to 6:00 pm
4. Fun World And Water World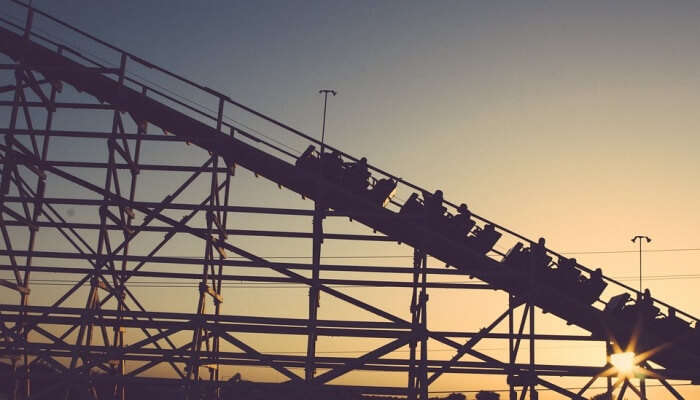 An Amusement park for everyone, we are home to some of the best thrill seeking enthusiast for the daredevils, exciting rides for the little fun seekers and rides that the entire family can enjoy. You can have fun on the rides like tsunami, rollercoaster, The curse of the black pearl, the bumper car, etc.
Address: Palace Grounds, Jayamahal Main Rd, Opposite TV Tower, J.C.Nagar, Bengaluru, Karnataka 560006
Timings: 11:00 am to 7:30 pm
5. Vijayshree Theme Village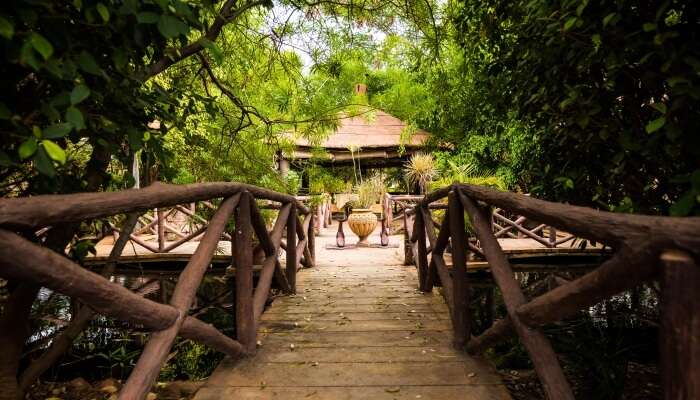 This place is based on a theme. This is the ideal place to introduce your children with the traditions and rural life in India. Moreover, there are various activities that you can try out with your family and friends for an unforgettable travel experience in the city. Don't forget to take your children along so that they can cherish this trip more. Additionally, since this place is a resort, you can even plan your stay here during your vacay
Address: V.R. Bhurat Nagari, Malpangudi, Hampi Rd, Hosapete, Karnataka 583201
Timings: Opened for 24 hours
Your trip to Karnataka will be more than just memorable if you visit these amazing amusement parks in Mangalore. The city is known for its historical aspects, so much so that it is visited by the tourists to witness its this side only. However, visiting these amusement parks in and near Mangalore will make your whole travel experience uniquely memorable.
Comments
comments