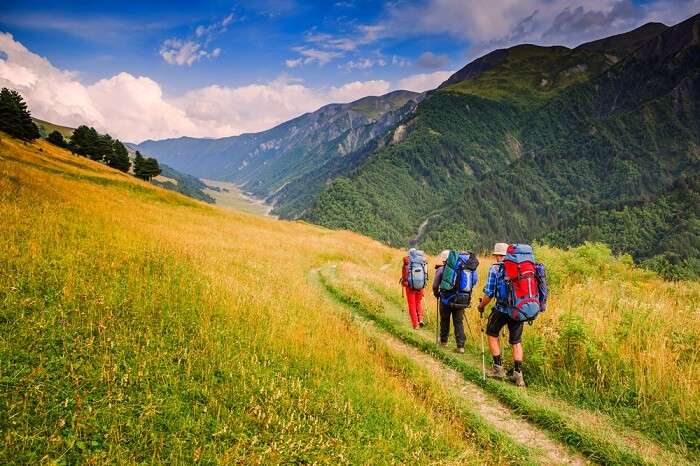 Cambodia is known for its vast pristine beaches, small islands spread over a distance, magnificent temples, and lively atmosphere. This region is blessed with several exhilarating hiking trails surrounded with natural spreads of jungles and wildlife, away from the hustle bustle of the city life. So, exploring the wilderness of Cambodia should be on every hiker's bucket list. This detailed guide will give all the required information about the beautiful places which must be explored for hiking in Cambodia.
Best Time To Plan A Hiking In Cambodia
Since hiking is an outdoor activity, the climate and weather play an essential role. One must know the best time of the year to put on their hiking boots for enjoying the best possible hiking experience.
The Right Time: Between the months November to March, the weather in Cambodia is ideal and hikers from all across the globe swarm the trails to witness the scenic beauty with cool breezy winds encapsulating the trail pathways. Pre-booking hiking tours are recommended to avoid unavailability and high rates, as Cambodia would be fully packed with tourists during this time.
The Wrong Time: The temperature in Cambodia is at its peak in the months of March, April, June, and September. Hiking in Cambodia is definitely not recommended during these months as one would constantly keep getting dehydrated and keep losing stamina.
The Rains & Humidity: During the months of June, July & August, the monsoons in this region are at its peak and all the hiking trails are in one of their best forms with lush greenery in the surroundings. Even though this sight leaves many hiker's awestruck, there is a great amount of humidity in the atmosphere which makes the hike very uncomfortable.
Must Read: You Must Visit These 10 Restaurants In Cambodia During Your Trip!
5 Ideal Places For Hiking In Cambodia
The regions offering the best hiking experiences in Cambodia are listed below.
1. Mondulkiri Province
Mondulkiri is an eastern province of Cambodia with abundant hiking opportunities. With rolling hills, mountains and dense jungles inhabited by the Hill Tribe. This is also the region with the largest population of elephants. Mondulkiri Province is truly hiker's paradise accommodating everything for a thrilling hiking experience.
Suggested Read: 6 Spectacular Beaches Near Phnom Penh To Visit On Your Next Vacation To Cambodia!
2. Siem Reap's Kulen Mountain
Kulen Mountain is nestled in the northwestern region of Cambodia. Hiking in Cambodia Siem Reap is found attractive by a majority of hikers as this region houses many varied hiking trails which paves through the tropical wilderness of the jungle, magnificent waterfalls and a variety of rare flora and fauna.
Suggested Read: These Siem Reap Floating Villages In Cambodia Will Cast You Away Into A Surreal World
3. Phnom Penh Outskirts
The popular hiking destinations on the outskirts of Phnom Penh include Koh Dach and Udong, which have a number of hiking trails blanketed in a diverse tropical setting. Koh Dach can be reached with a quick ferry ride from Phnom Penh and Udong is one hour away from Phnom Penh in a Tuk Tuk.
4. Cardamom Mountains
This is southeast Asia's largest rainforest and is abundantly loaded with exotic flora and fauna, hidden villages, a vast spread of grasslands, and thick forests, waiting to get explored by the adventurers.
Suggested Read: 9 Best Cambodia Resorts For A Spectacular Vacation In The Exotic Kingdom!
5. Ratanakiri Province
Ratanakiri has the most varied trails which offer the experience of best hiking in Cambodia. The trails here range from advanced to beginner level trails. It has many amazing hiking trails ranging from easy beginner level to difficult advanced levels. This province is also famous for housing the biggest park in southeast Asia.
8 Best Hiking Trails Of Cambodia
Almost all the hiking tours in Cambodia are conducted by the local tribesmen as a part of Ecotourism drive. The 5 best Cambodia hiking trails for a fun-filled thrilling experience are as follows.
1. Mondulkiri Project Hiking Trail
Mondulkiri project hike is organized by the Bunong tribesmen. One-day and two-day hike options are available in this region of greenery clad mountains and landscapes. The route of the hiking trail includes waterfalls, rivers, sights of wild animals, swimming holes, and exotic birds. The main attraction of this hiking adventure is the interaction with the rescued elephants in their natural habitat.
Duration: 2 – 4 days
Difficulty level:: Medium
Per person cost: INR 5750
Highlights: Elephants in their natural habitat can be witnessed here
Suggested Read: 10 Lavish Hotels In Cambodia That'll Turn Your Stay Into An Unforgettable Experience
2. Kulen Mountain Trail
Kulen Mountain hiking trail starts from the pristine countryside of Siem Reap through jungles of the Kulen Mountain with opportunities to explore ancient magnificent Pagodas & Temples and the Linga River carvings.
Duration: 3 – 4 hours
Difficulty level:: Easy to Moderate
Per person cost: INR 7600
Highlights: The Linga River carvings on the riverbed rocks is a beautiful site
Tip: It is recommended that visitors book the Kulen hiking trail tour by the Kulen Nature Trails which is organized by a group of local tribesmen.
3. Virachey National Park Hiking Trail
This national park extending from Cambodia to Vietnam is so vastly spread that it hasn't been discovered completely yet. Virachey National Park is a famous place for hiking in Vietnam and Cambodia. The hikers have the opportunity to visit many unexplored hiking trails here. This park houses various rare animals including gibbons, elephants, tigers, leopards, sun bears, and many other mammals.
Duration: 2 – 8 days
Difficulty level:: Easy to Moderate
Per person cost: INR 7350
Tip: Every hike has to be arranged through Virachey National Park Ecotourism Information Center located in Banlung.
Suggested Read: 10 Cambodian Street Food Everyone Must Try On Their Trip
4. Pinnacles Hiking Trail
Pinnacles hiking trail, famously known as the Crater Lake Circle Hike in Cambodia is a hiking trail which explores the Yeak Laom Lake and offers the exquisite experience for all the hikers through a dense forest pathway with sightings of wooden tribal housing all along. This lake was formed by a volcanic eruption before turning into an amazing hiking trail. This is counted among the best Cambodia camping tours.
Duration: 1 hour
Difficulty level:: Very easy
Highlights: It is a clear water lake surrounded with natural elements, offering a spectacular view.
Tip: Take a swim and experience the unforgettable feeling of being knee-deep in the clear water Crater Lake. For Camping in this area, special permission has to be taken.
Suggested Read: 10 Temples In Cambodia That Stand As Epitome Of Antiquity
5. Kalai Jungle Hiking Trail
Kalai Jungle Hike is a fairly easy hike which guides the hikers through Kalai Jungle and the Hunting Path and is the most popular trail in Ratnagiri district. It is best for people who don't want to involve themselves in a deep jungle hike but just want the experience of being around tropical nature and knowing the lifestyle of indigenous people of this area.
Duration: 1 day
Difficulty level:: Easy
Per person cost: INR 4000
Highlights: The Hunting Path was earlier a popular place for hunting but since the spread of awareness of conservation of natural species, the locals have stopped hunting at this place.
Tip: Wear light comfortable clothes which cover the shoulder and hands to avoid any insect bites.
6. River Of A Thousand Lingas Hike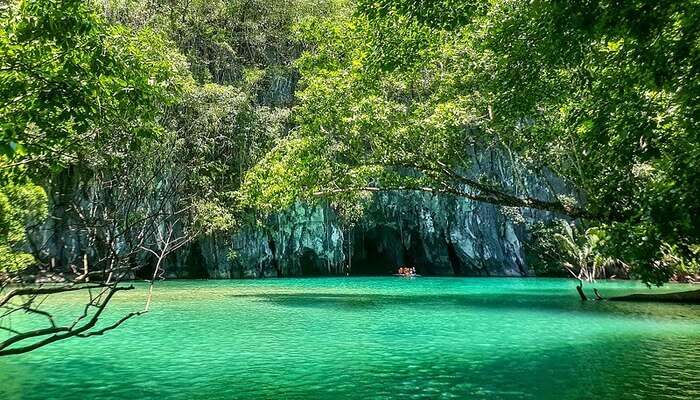 The hike itself is fairly easy, but due to the steep trails being full of twisting roots that make up quite the obstacle course, the hike is officially considered a 'moderate' difficulty. Once you reach the top of the jungle-clad mountain path after approximately 1 hour, you'll be rewarded with the flowing River of a Thousand Lingas. Much like the feeling you get in Asian temples and other holy grounds, prepare to be amazed and uplifted here. Once you're taken in the ancient river as a whole, you can cool off in the waterfall and indulge in some lunch before heading back.
7. Kep Mountain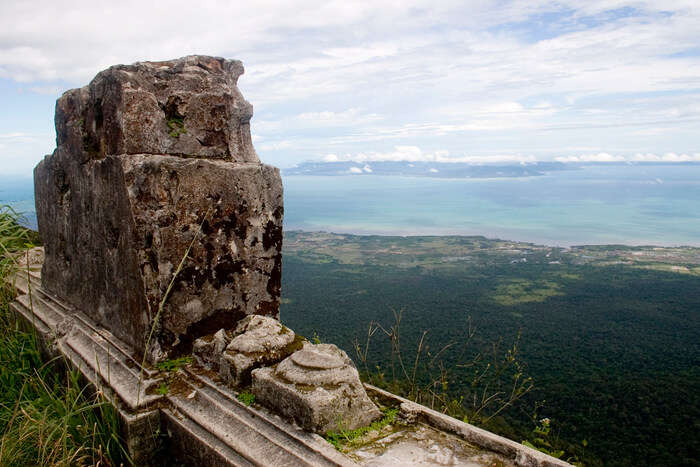 Nestled in the center of the Kep peninsula is the luscious and dense forest that is Kep National Park, and with dense forest comes great biking and hiking trails! With quirky yellow signs pointing the way, you'll find yourself winding through the thick forest, passing charming wats and breathtaking viewpoints along the way. The highlight of the hike is the 'Stairway to Heaven' trail that forks off this route. Leading uphill to a towering pagoda, a nunnery, and the worthwhile Sunset Rock Viewpoint.
8. Kirirom National Park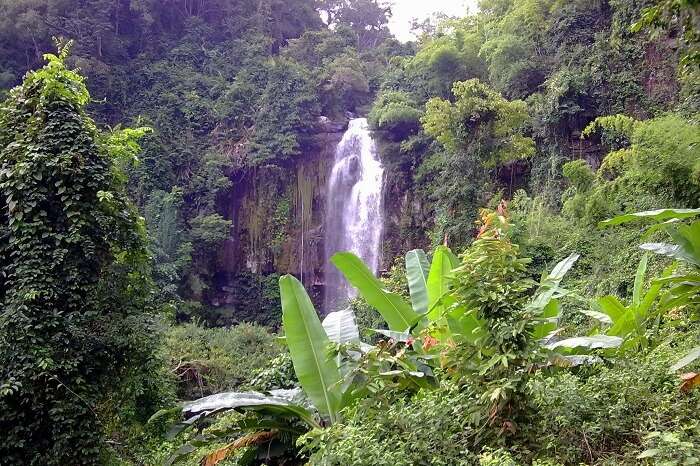 Known for its unique high elevation pine forest which forms the headwaters for numerous streams feeding Kampong Speu Town, this national park has some really interesting hiking trails. Whether by bike or on foot, you can explore the winding trails of the park, that lead you through pine forests until you break through to cascading waterfalls and cliffs with amazing views of the Cardamom Mountains. Kirirom Mountain is actually known to the locals as the 'mountain of Joy' as the King of Cambodia named it appropriately to how the area makes people feel.
Further Read: Cambodia Honeymoon Guide: An Intimate Journey Through The Royal Kingdom
Cambodia is a divine destination which is perfect for hiking with its tropical green landscapes and abundant flora and fauna. Escape to Cambodia with our tailor-made tour packages and relish the joy of hiking in Cambodia as well as experiencing the wondrous adventure in the dense jungles there.
---
Looking To Book An International Honeymoon?
---