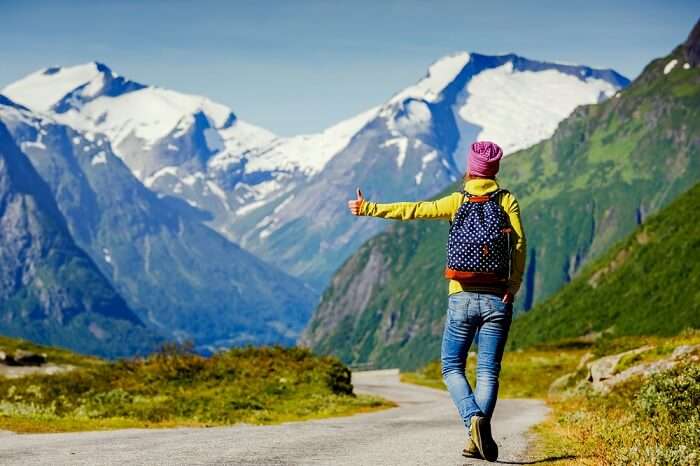 Australia is a vast place, equally full of outbacks and towering cities, with vast distances between them. So it can get difficult to traverse it, especially if you are traveling all alone. Moreover, the second issue is money, the Australian dollar is high up on the exchange list and your countries might not, so there is a realistic chance that you might run out of it while traveling and there's a high chance of your money disappearing if you don't know where you are going.If you want to try out hitchhiking for fun along with saving some cash, whatever the myriad reason, maybe there are some places in Australia where you can get out by hitchhiking.
Places To Visit In Australia For Hitchhiking
If you're planning a vacation to Australia for hitchhiking, then make sure to visit these amazing places around the country to experience and indulge into this enthralling activity.
1. Hitchhiking in Hobart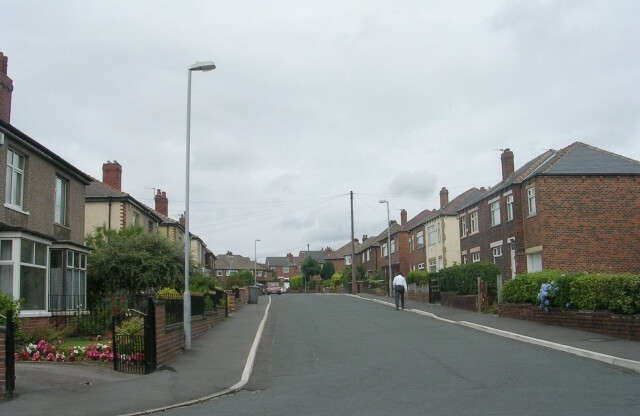 The capital of the Australian Island, Tasmania, You can rest assured that Tasmanians as hospitable people and are welcoming towards foreigners. You can hitch on small roads as well. There are two major highways to follow to get out of Hobart
The Brooker Highway- Heads up north and then splits up into the Midlands which go north and the Lyell Highway which heads up West. The intersection on these highways is a called the Bridgewater Bridge, which is a great place to get a ride from to travel up north or go west.
The Southern Outlet- You will have better chances of hitching a ride from the start of the outlet which is at the end of Davey Street.
Must Read: New Year In Australia: Welcome The Upcoming Year Before Anyone Else Only Here!
2. Hitch A Ride From Adelaide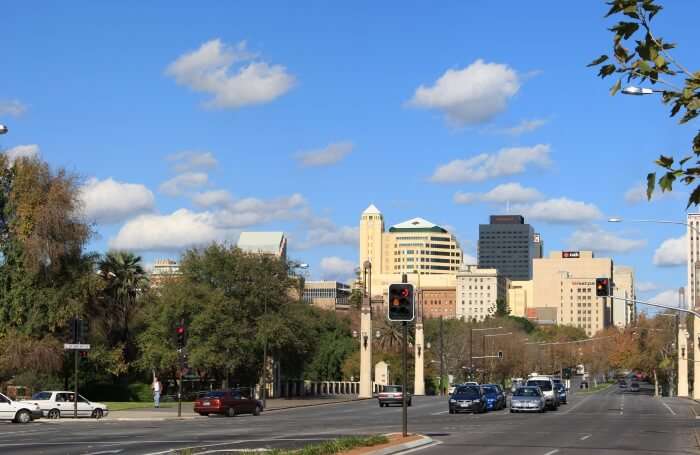 If you are going Southeast towards Melbourne you can wait out for a lift on the Glen Osmond Road but before it joins up with the South Eastern Freeway.
Suggested Read: Paragliding In Australia: 10 Best Places For Touring The Australian Sky
3. Hitch From Brisbane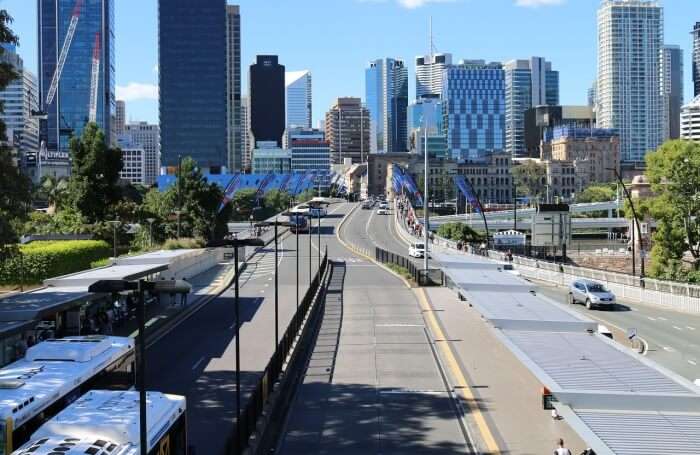 As kind of a rule, hitching a ride from anywhere on the East coast of Australia is East and Brisbane is no different as well. You can head out onto one of the motorways, freeways, and highways to get a ride. Keep in mind that the Pacific highways go South of the Gold Coast, Sydney, Byron Bay while the Bright Highway go North of the Sunshine Coast, Cairns, Townsville and such.
4. Hitchhiking With Truckers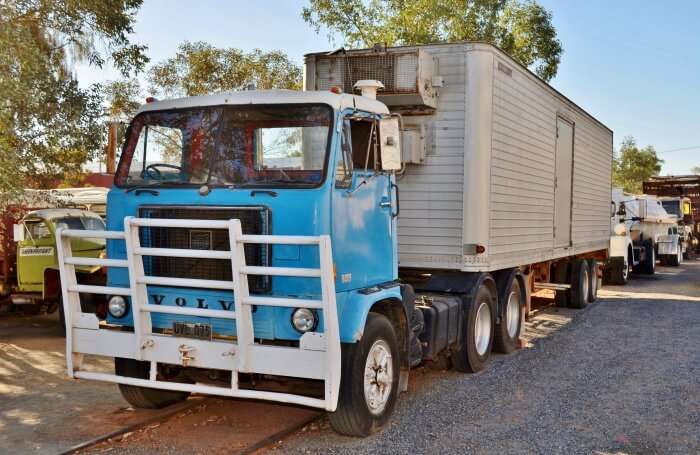 Truckers do give off a first impression of being big men, but they are chill and good people. The roads are wide and so you can expect one to stop for you. Now, a truck won't go as fast as a car, but you can surely cover a distance of 500 km or 1000 km in one go. But truck companies have rules against carrying passengers in their trucks but if you talk to truckers at a stop, then you can get them to ignore that rule. The only time they cannot offer a lift is when they are driving with a dangerous goods permit as carrying passengers is prevented by law. Make sure to stay awake and give your host company, talk to them and help them pass the time. Routes like Port Augusta to Perth, Adelaide/Perth through to Darwin, Darwin through Townsville are easily frequented by trucks. You will have better luck hitchhiking in Victoria Australia through trucks.
Suggested Read: 8 Best Indian Restaurants In Australia To Satiate Those Desi Food Cravings
5. Go For A Train Ride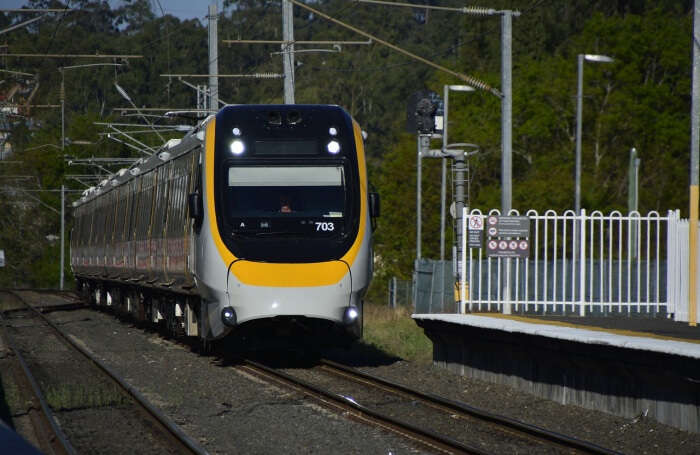 You can go train hopping, but it's still something to be done with care and thought. There is a three-day journey from Mt Isa to the coast on coal trains. So prepare ahead if possible and carry a bean bag, a shade cloth, a tarp and everything else needed for spending the night on a pile of coal under the desert sky. Now, don't be stupid and don't just jump off when the trains are moving too quickly, there's no need to put your life at risk just to save up for a short trip.
Easy Places To Hitch A Ride
There are lots of long layby stop areas along most highways where cars can safely and easily pull off the highway to pick you up.
1. Hitchhiking In Australia East Coast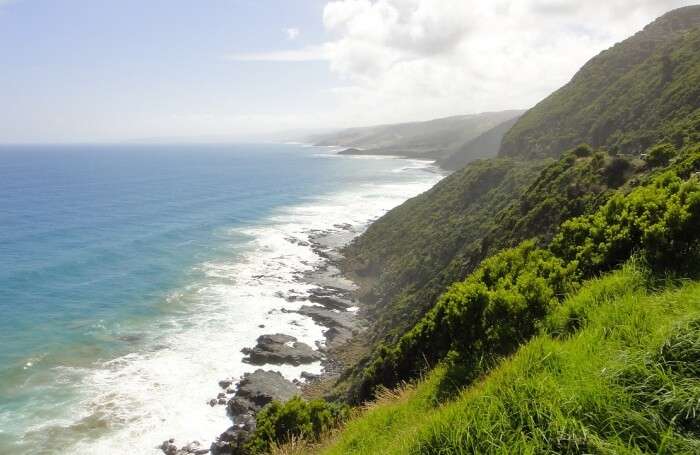 Any highway is reliable so hitchhiking in Australia east coast is easy too but most especially the Pacific Highway is the best bet for getting a ride, but you may have to wait a minimum of 15-20 minutes but it surely will never be more than 30 to 40 minutes.
Suggested Read: New Year Party In Australia: For Slaying The New Beginnings In An Aussie Way!
2. Hitchhiking In Western Australia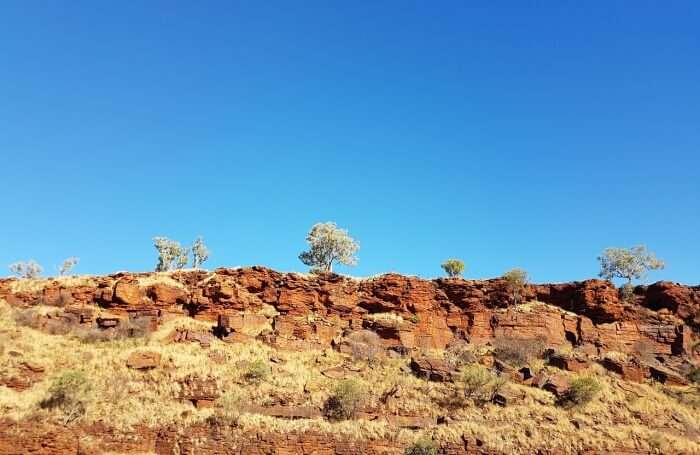 You will be easier luck with hitchhiking in rural areas because people there know that they might be the only car there for a while. But easier means friendly and not lesser waiting periods. Hitchhiking in Western Australia using caravans and more can sometimes be your only bet.
Suggested Read: Shopping In Siem Reap: 6 Vibrant Markets That Shopaholics Must Not Miss!
3. Hitchhiking From Perth To Uluru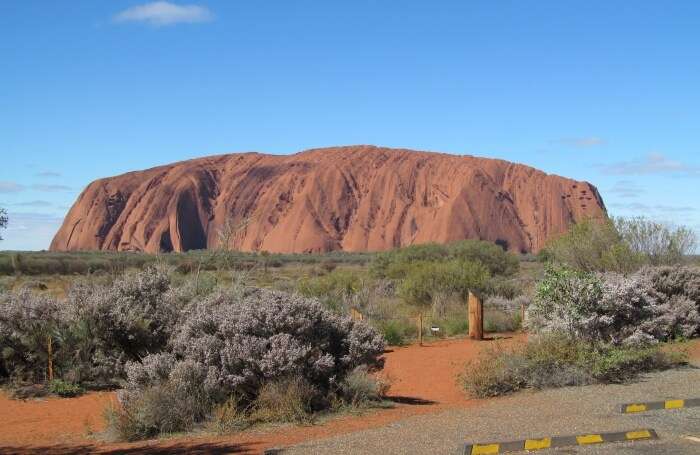 You can hitchhike from Perth to Uluru through the Great Eastern and Central Highways and then go north as well as East through Stuart, Landsborough Highways and Barkly to Brisbane. This whole journey if you are going for it, can take 10 days so be ready to head out by sunrise as the majority of traffic in the outback is during mornings with rarely anything to be found during the afternoons.
Tips To Remember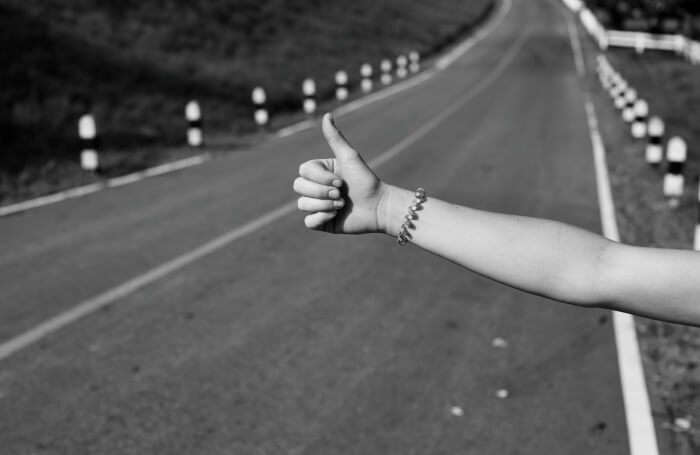 While hitchhiking in Australia remember that the distance from one populated area to the other can be vast.
Remember that a majority of Australians live by the sea.
Keep in mind that temperatures can and do exceed 45°C during summers and equally go below freezing during winters.
Keep to the main axes or along the small tourist roads to hitchhike easily.
Carry more water than your usual travel ration as the distance and temperature may cause trouble for you. If in the outback then 3 liters is a must per person.
If you are running out of the water, how can either man it up like Bear Grylls on Man vs Wild and drink your pee or you can relax and not stress too much. Find relaxing shady spot and pace yourself.
Carry a 'Help' sign as well, in case things go downhill for you.
Also, don't annoy your host or its a real possibility that you might get thrown out of the vehicle far from a proper drop off point.
While hitchhiking around Australia don't annoy any Australian wildlife, keep on doing your thing and let me for theirs.
Further Read: Gold Coast In Winter: To Travel This Glorious Australian City With Your Loved Ones!
Australia overall is a great country to hitchhike in as the people are generally friendly and you will get rides pretty comfortably, just make sure to stick to the highways as you won't have much luck on smaller inroads. If you think these highways are calling for you, then don't wait and plan your much-awaited Australia vacation right away!
---
Looking To Book An International Honeymoon?
Book memorable honeymoon on TravelTriangle with 650+ verified travel agents for 65+ domestic and international destinations.
---