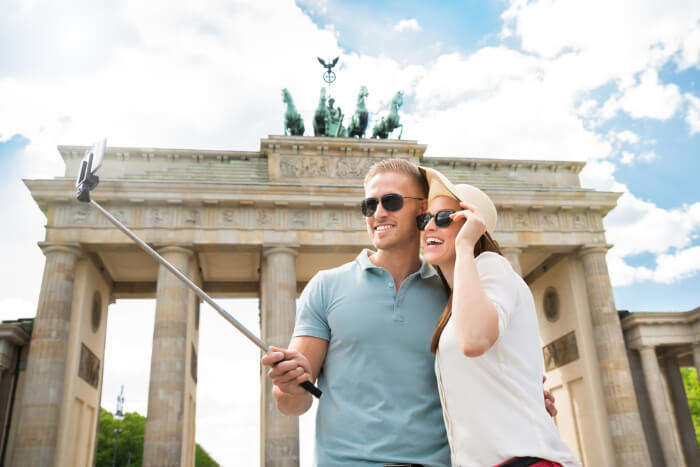 A honeymoon is the perfect time to be with your partner and enjoy your time. This is time with loads of memories to make. But often deciding a destination for your perfect honeymoon could be difficult. People want beautiful yet different destination for spending time together. This combination is available in Berlin. It provides you ample options to get cosy with your partner and make lasting memories.
Best Things To Do On A Honeymoon In Berlin
While one might just visit the tourist attractions in Berlin, there are a lot more things to indulge in. Here is a list of top romantic things.
1. Dinner with a music concert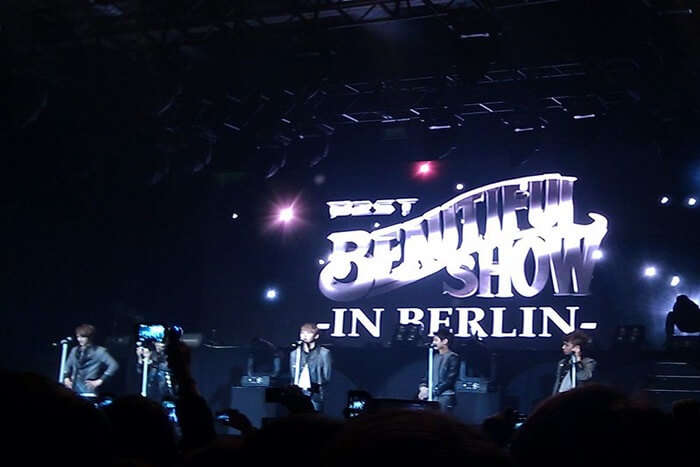 Spending time on the dinner table with heavenly music pieces would surely make the atmosphere more romantic. You can find such a setting near the Charlottenburg palace. You can also visit the palace in the daytime and indulge in the proper 3 course meal. After that you could enjoy the interesting music by engaging in the concert in the palace. You would love your date in here.
Must Read: Oktoberfest Germany: Bottoms Up Your Mugs At The World's Largest Beer Fest
2. Engage in a spa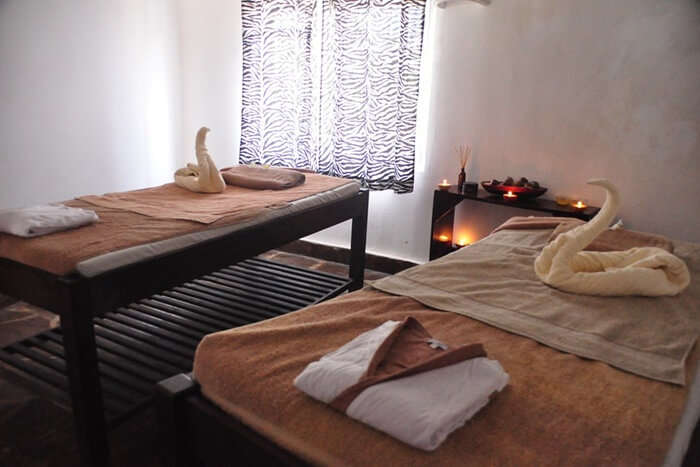 When the spa is a single and individual thing to do it may not arouse closeness. But when you are in Germany and you are here for your honeymoon, you must visit the liquidation spa for the fantastic experience. It is a spa specially curated for the couples. The perfect ambiance, light setting, warm saltwater, underwater music and much more gets you the perfect serene time to be with your partner. Along with the rejuvenation it gives you a number of reason to come closer.
Suggested Read: 9 Restaurants In Berlin To Visit In 2022 That Offer Delicious Food & Gorgeous Views!
3. Spandau's little Venice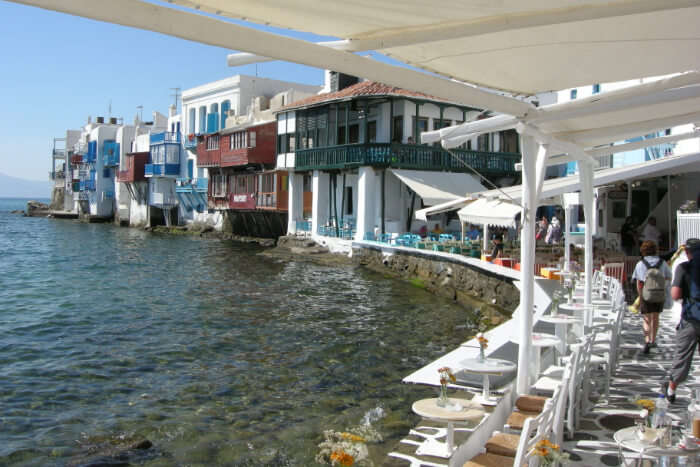 Image Source
It is a place to experience total serenity away from the hustle of the city. It is located in the neighborhood of Berlin. One can use the local transport to reach in here. The place's location makes it a complete getaway destination for couples to spend their time. The place is filled with meadows and canals wherein you could arrange for a canoe and move around the shallow waters of the river Havel. The lush greenery, natural setting provides a perfect place for couples to get closer and cosy with each other.
Suggested Read: Germany Nightlife: An Ultimate Guide To Experience A Kaleidoscope Of Drinks And Music
4. Watching movies together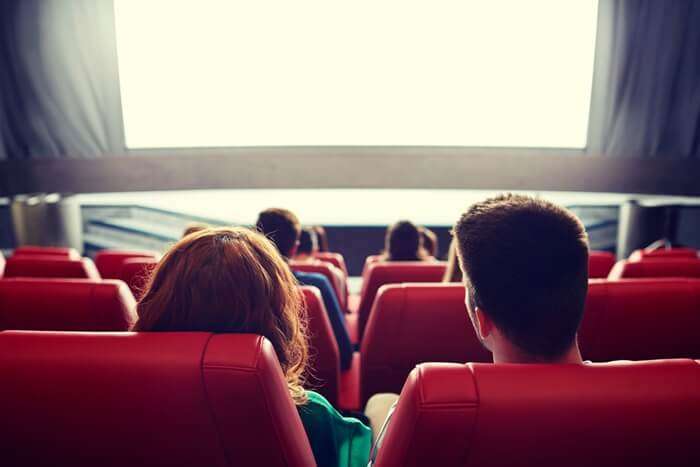 This is a highlight of this city's attractions due to the possibility of open-air cinema. One can easily grab a seat if you reach early, pick up a bottle of wine or beer and sink in the mood of watching a movie under the moonlight. The owners make the perfect setting by starting the movie Kate so it ends late. One must bear this important thing in mind to not set any plans after that.
5. Stroll around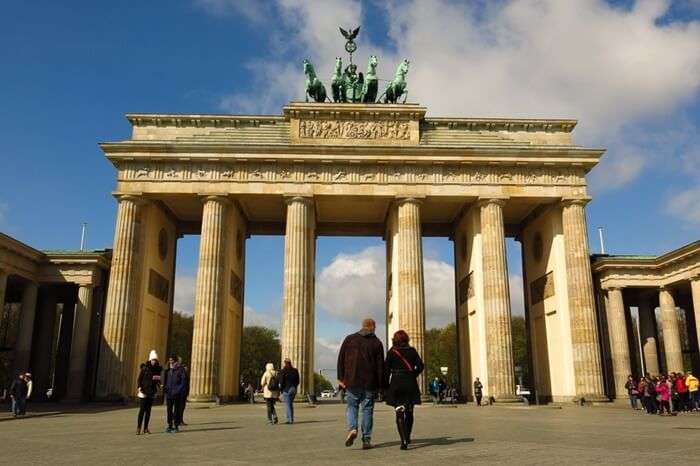 The best part of being together in a new city is that nobody knows you and you don't know them either. So one can easily stroll around the beautiful city with your partner on a bike. They get you bikes for rental to move wherever you want. You could click pictures in the Photoautomaten in various poses. This is a photo booth with wide posing areas.
Suggested Read: Winter In Germany: Witness The Beauty & Grandeur Of The Country Like Never Before!
6. Dance it out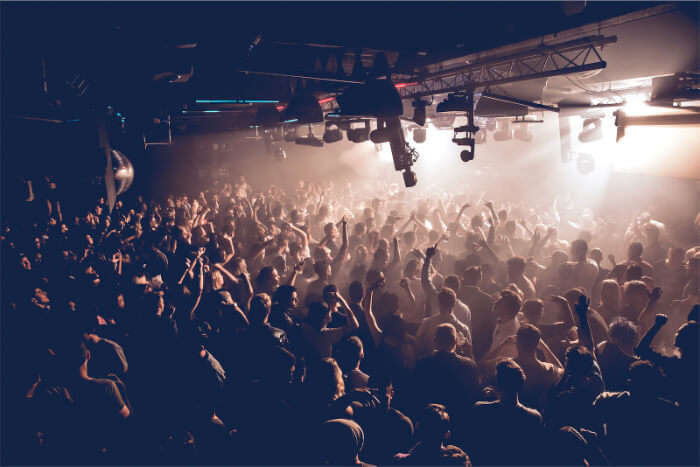 Dancing with your loved one is a memory to make. The varying poses, the sync that happens is all the more fun thing to do and romantic as well. There is a place named clarchen's ballhaus which provides live dance and music. The surprise is that you could find and learn a dance style depending on which night you stop by the place. You could then enjoy the delicious food in plenty of good restaurants available nearby.
7. Visit romantic places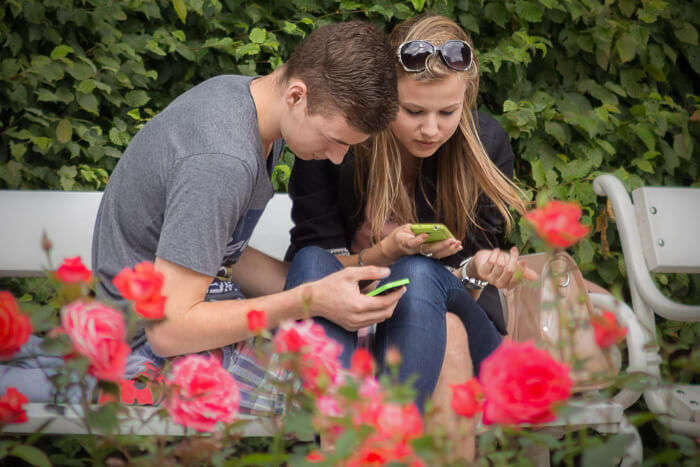 The city adorns multiple places visited eagerly by couples to spend their dear time. One of them is the rose garden at HumboldtHain which remains open only in the summers when the flowers are in full bloom. The other areas to visit and engage in beautiful quiet settings is the the mauer park hill. One can watch the beautiful sunset while chatting with your loved one. It is a place to relax and enjoy the company of your special one. Another place to experience the same romantic moments is in the tempelhof airfield area.
Suggested Read: 10 Best Museums In Germany That'll Give You A True Glimpse Of The Country's Historic Past
8. Experience the nightlife and have fun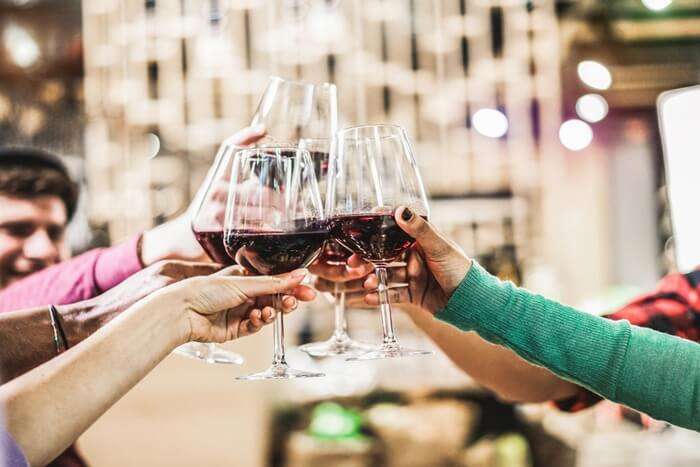 Berlin sports the most extraordinary nightlife. One can visit the interesting clubs like tresor and berghain to enjoy scintillating electronic music. There are ample cafes to scourge for good food and booze up. One can dance the night in the best clubs of the city. The cheerful crowd will pump your mood and get you crazy. Overall you will have fun time with your partner.
9. Jump off with your partner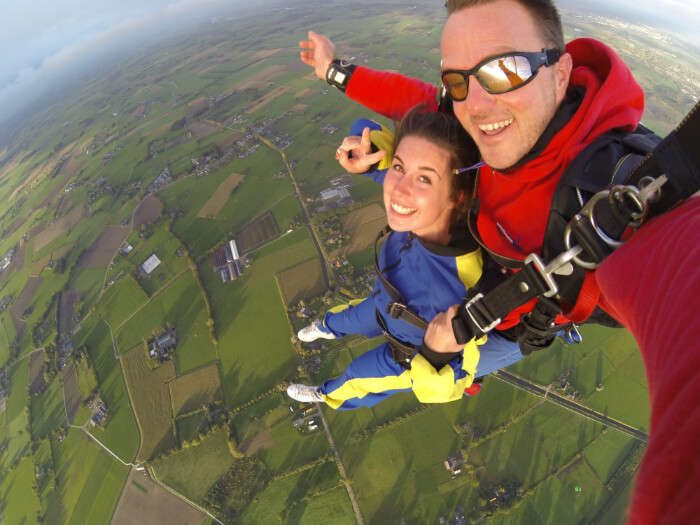 This is for the adventure lovers. One can take the base flying through the park inn hotel. The partners can jump off the famous TV tower from a height of 125 mtr building. It is like realising the importance of life and being in air with your special one. It could add the fun element and test your trust factors too. This activity is quite different from the cosy, romantic and comfortable things to do in Berlin.
Suggested Read: 15 Top Things To Do In Germany That Offer A Glimpse Of Its Kaleidoscopic Culture
10. Tour packages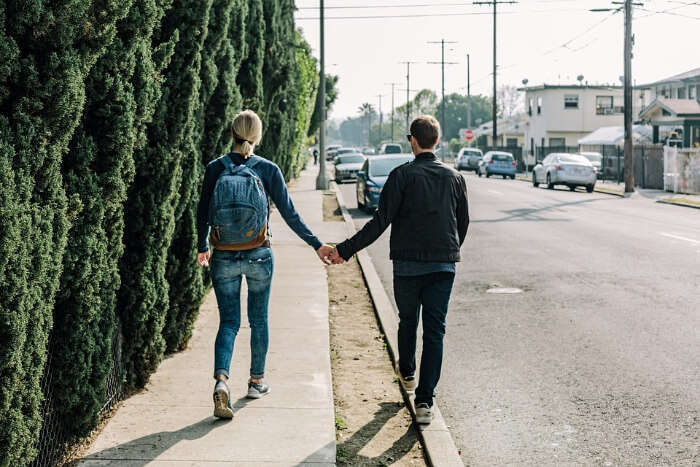 It could be the best thing to do and expect for the surprises. There are your operators in Berlin which engage private tours for the couples. This ensures complete privacy and a sneak peek to German ideas for a honeymoon. The places, experiences and the feeling of getting surprises with every next thing can lift up your spirits.
Further Read: 8 Best Restaurants In Germany To Explore On Your Next Holiday In The Deutschland
Now, you know exactly where to spend your honeymoon for memories that you two will cherish forever! So, customize a trip to Germany and get cozy with your partner.
Frequently Asked Questions About Honeymoon In Berlin
When should you book your honeymoon?
The ideal time to book your honeymoon is six to eight months prior, especially if you're planning to go to a specialized resort, as premium rooms book up early.
What are the top 10 honeymoon destinations?
– St. Lucia. – Hawaii – The Big Island. – Bora Bora. – Maldives. – Bordeaux. – Cinque Terre. – Amalfi Coast. – Fiji.
What are honeymoon amenities?
A champagne toast is just one of the possible honeymoon perks. The luxurious hotel rooms usually decorated with red rose petals and featuring a fancy, canopied bed.
Where should we honeymoon in February?
– Australia. – Caribbean. – Mexico. – Sri Lanka. – Maldives. – Thailand. – Vietnam. – Cambodia.
What is the cheapest honeymoon destination?
– Bali. – Croatia. – Riviera Maya, Mexico. – Thailand. – Portugal. – Canada. – Belize. – Costa Rica.
Which is the best place for honeymoon in May?
Ladakh, Manali, Rishikesh, Nainital, Auli, Mussoorie, Kashmir, and Shimla are some of the best destinations for honeymoon in North India in May.
---
People Also Read
Honeymoon In Netherlands Honeymoon In Paris Honeymoon In Spain
Comments
comments