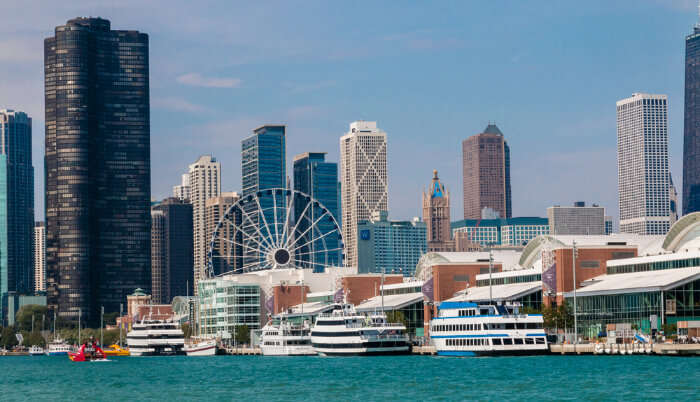 Hong Kong is a place which is known for portraying the culture and traditions of China along with the modernity. There are beautiful attractions to explore and alongside that there is one more thing which makes Hong Kong famous. It is the fancy Hong Kong cruises which has a vast number and makes the best place to spend some time watching the vast sea and also play a game of gambling to try their lucky cards.
6 Best Hong Kong Cruises
Here is a list of the best cruises in Hong Kong which will definitely make you spend the best time away from all the city buzz and enjoy the fascinating side of the city.
1. Cruise From Hong Kong To Japan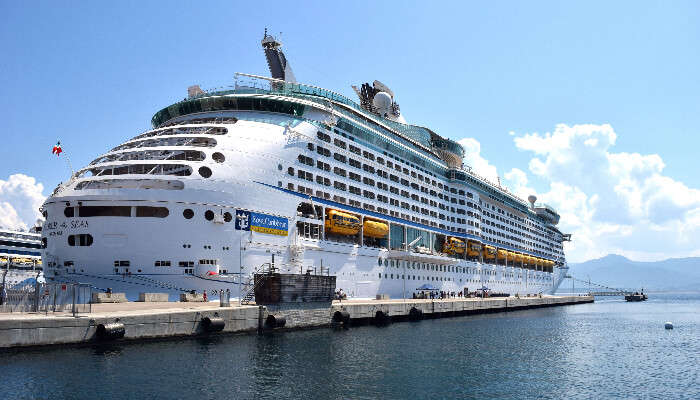 Cruises from Hong Kong to Japan are vacations in tropical paradise! You'll find ports of call in Japan on Holland America Line and Azamara Club cruises to Japan! Why Sail from Hong Kong to Japan? Japan is an elegant and exotic getaway destination. The architecture is uniquely stunning and mixes to the serene all-natural environment. The cuisine is a delicious adventure. Plus, Japan has historical and religious sites to not be missed! Tips for cruise from Hong Kong to Japan Cruise Lines That Sail from Hong Kong to Japan. Look forward to visiting Japan from Hong Kong on 12 & 14 day cruises offered by Holland America Line and Azamara Club Cruises. Price: $2891
2. Cruise From Hong Kong To Vietnam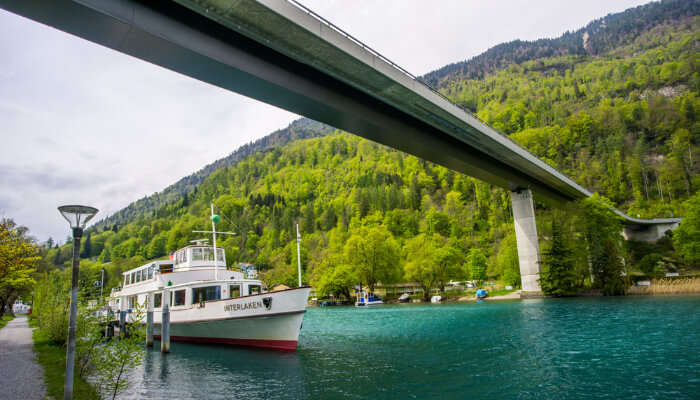 Cruises from Hong Kong to Vietnam are fantasies realized as you encounter this enchanting area! Vietnam is a charming destination with beautiful mountains, magnificent coastlines, and tranquil rice fields. The people of Vietnam are gracious and welcoming. Experience the city life or unwind in the countryside whenever you aren't currently visiting the historical sites! Tips For Hong Kong To Vietnam Cruise: Cruise Lines That Sail from Hong Kong to Vietnam anticipate seeing Vietnam from Hong Kong on 5, 7 & 14 day cruises Provided by Azamara Club Cruises and Royal Caribbean! Price: $819
3. Hong Kong To Macau

If one is to enjoy the fascination of remote coastlines South East Asia with its beaches island appeal and civilizations is the perfect spot to begin the new season.At the beginning of your cruise, adopt the hustle and bustle of HONG KONG, and enjoy the urban flair between road stalls and luxury malls late into the evening. Gaze back to the megacity's night-time skyline with its millions of twinkling lights as you head for the land of the 7,000 islands. Price: $525
4. Hong Kong To Taiwan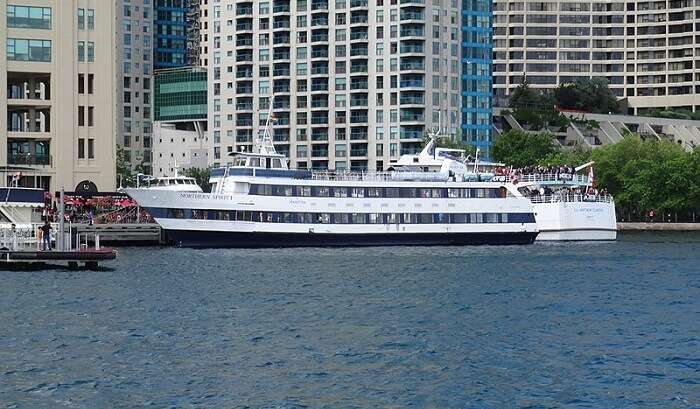 The onetime tallest construction on the planet can no longer be a record holder, however, it is still one of Taiwan's most impressive properties and worth a call. The 728-ton mass damper which enables the building to survive the island earthquakes is an amazing piece of engineering and also can be understood . Visitors to Taiwan are more spoiled for choice when it comes to things you can accomplish and regions of amazing all-natural splendor to see using so many attractions — on the island, it's challenging to figure out what to see. Why don't we do the tough work with you, with all our list of the best twenty five sights in Taiwan. Price: $991
5. Hong Kong To Sydney

It may come as a surprise for visitors that are international but Sydney isn't actually the capital city of Australia. However, it is clear why folks think it is since there are soo many iconic and beautiful attractions which are connected with the city. Sydney is Australia on the coast with a fast growing market and population's largest city and its particular side location is a huge attraction for visitors. Price: $2990
6. Hong Kong To Brisbane

Below are a few reasons I adored residing in Brisbane a lot. People of Brisbane tend to be open and friendly towards strangers than in Melbourne or Sydney. Here you might be welcome and everybody's happy to help you!As without any threat being attacked by means of a bull shark, it isn't possible to really have a swim at the river, Brisbane's city put in an artificial beach in South lender. It truly is a remarkable place to go for a swim and relax through your daytime along with the weekends. Its high in people bbq places and families sit on the weekends and enjoy the occasions off with their children. Brisbane contains warm and humid summers and dry rather warm winters. It's the right climate for those who like to have seasons that are various but hate the cool winters such as in Europe or the United States. Price: $1840 Are you excited to try your luck in one of these fancy cruises in Hong Kong? Hong Kong is not just a place which will ensure that have a great time admiring the beauty of the place. Alongside that there are other reasons and one of the valid ones comes down to exploring these Casinos. So now when you plan a vacation in Hong Kong, make sure to enjoy a fun time at one of these casinos in the city.
For our editorial codes of conduct and copyright disclaimer, please click here.
FAQ's About Hong Kong Cruises
Can kids/toddlers come on the cruise?
Almost every cruise has kids play section and if you have a toddler than cruises have a caretaking centre as well. Skilled people are kept in charge to look after your toddlers while you have a great time.
How to prevent motion sickness?
Seasickness is very common, and anyone can be a victim of it. Make sure to wear a band on your wrist. This band helps in holding against the pressure points and can prevent sickness. There are medicines like Dramamine, which can prevent seasickness. The best solution is to consult a doctor and get prescribed drugs.
Are the meals included?
Generally, most cruises have a meal plan included. Different cruise liners have different packages, and accordingly, the meal plans are laid out.
Are there any facilities for a person with physical disabilities?
Individual facilities for physical disabilities are available on the cruise liners.
Do I need my passport?
According to the CLIA (Cruise Line International Association), all passengers must carry their passport.
Do I need Travel Insurance?
Travel insurance is mandatory to carry in case of any mishap.
---
Looking To Book An International Holiday?
---