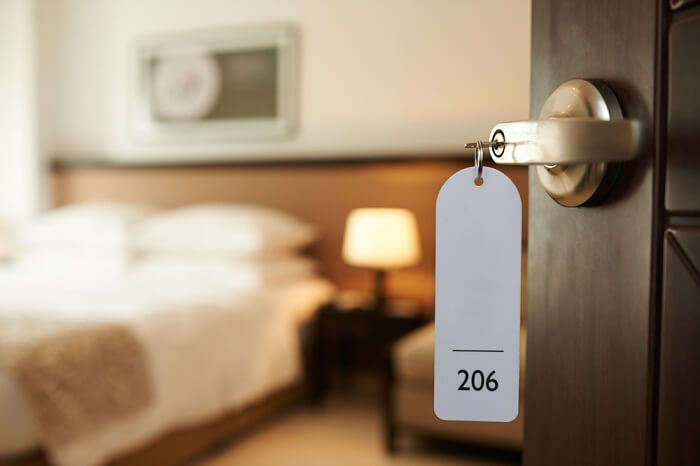 Staying in a hotel room on your holiday is fun, isn't it? After all, it is the best place to pamper yourself as you don't have to make your bed and the staff is always at your service. Did you know there are hotel room secrets the staff has been hiding from you?
You might want to be aware of these experiences so that you are careful next time you check in to a hotel room. However, these may not be true in every case, especially reputed hotels. Secret number 10 will put you in a shock.
Hotel Room Secrets
Here are 10 secrets we bring your from behind the front-desk. Let the juicy secret revealing game begins:
#1 How Clean Are Those Drinking Glasses?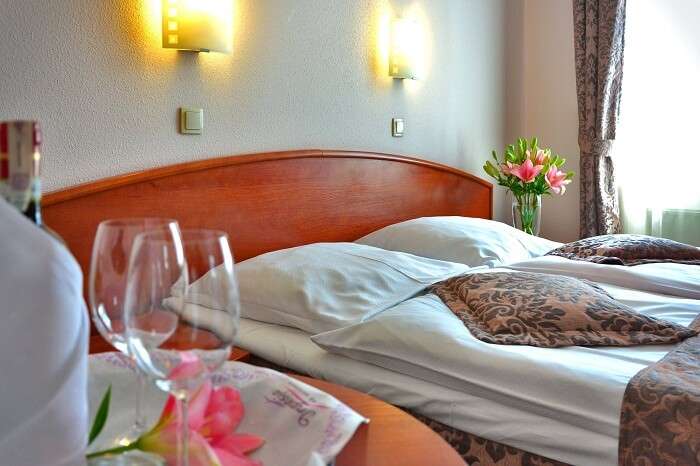 Image Source
You will be damned to know that those drinking glasses in your hotel room are not as sparkling as they appear to be. A housekeeper revelas that all thet do is rinse it with water and dry them with a towel before they are put in the room. So, if you are a germophobe, you must be committing suicide every time your drink from the hotle glasses.
#2 Complimentary Breakfast Isn't Really Free

Image Source
If you think booking a hotel room with complimentary breakfast is the a great money-saving decision that you have ever made, then it hurts to break your heart but it is not true. The cost of that "free" breakfast is included somewhere in the cost of your room though it is still cheaper than eating out at another place.
Suggested Read: 15 Budget Hotels In Goa Perfect For All Kinds Of Travelers

#3 All Hotel Rooms Aren't Same

Image Source
Believe it or not! All king-size or deluxe rooms are not similar even though they fall into the same category. One deluxe room may have a bigger balcony, other could have a larger bathroom. Sure they are of same hand, but not all the fingers are same.
#4 You Might Have To Walk Out Of Hotel

Image Source
The thing about the hotels is that they book in 110% capacity. So, there is a chance if you appear at you check-in day, there might be no room for you because it has already been given to someone else. This oculd happen if you are in the town for a night or the other guest is a more frequent customer of them. Don't worry though! In such cases, the hotel is liable to offer you a room of same price (plus taxes).at another hotel in the area.
Suggested Read: Taj Lake Palace Udaipur: A 5 Star Retreat That Is More Than Luxury & Almost Royalty!

#5 Booked A Discounted Hotel? Get A Discounted Price

Image Source
The hotel rooms on discounts on the internet are the least desirable rooms. This is beacuse hotels don't make any profits on it. Well, to be fair you did choose a room based on value and not experience. So you can't really complain if the hotel room experience didn't live up to your expectations.
#6 There Are Rooms Available Even When There Is No Vacancy

If a hotel sign reads no vacancy, chances are that there are still a few rooms available in a hotel. These rooms are reserved for replacements in case something breaks down in other rooms with guests.
Suggested Read: Boutique Hotels In Udaipur To Feel That Royal Rajasthani Flava!

#7 There's A Way To Avoid Cancellation Fee

If you have booked a room directly with the hotel, you can avoid paying the cancellation fee. Just call the hotel and ask them to postpone your reservation. Then call again after a while hoping there's a different person on the line and cancel your postponed appointment. You can try and see if it works.
Suggested Read: 17 Luxury Villas In Goa: Ditch Hotels For An Intimate Escape Now
#8 Your Bedding Is Dirty

… and everything else in the room is filthy too unless you are living in a 5-star hotel like Ritz Carlton or Marriot. The housekeepin staff in 3-star hotels hardly change the duvet and may not even wash the linng or bedsheets between the stays. Don't even touch the remote control with your bare hands. It never gets cleaned.
Suggested Read: 10 Most Romantic Hotels In Europe That Will Make All Your Dreams Come True, With Love!

#9 You Can Change Your Room After You've Seen It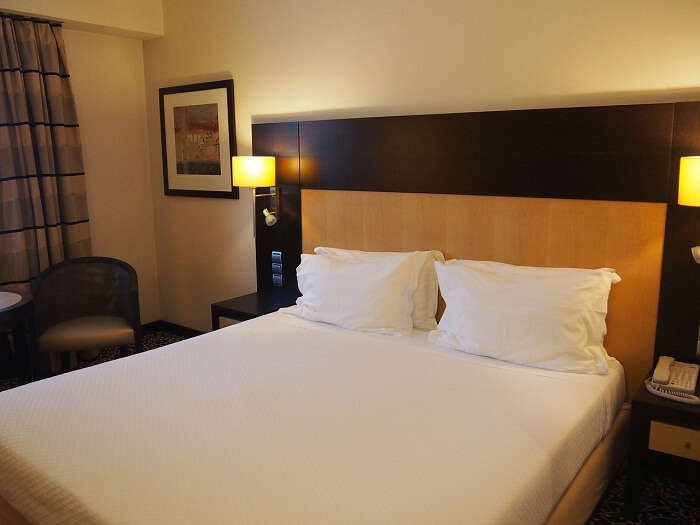 Image Source
Don't like you room? You can get it changed and ask for a replacement. However, if all the rooms have been checked-in to, it may not be possible.
#10 Death In The Hotel Room

There is a possibility that someone may have died in the room you are staying in. the hotel staff does not let this information out because they do not want to lose their customers.
Further Read: 11 Bizarre Air Travel Secrets That No Airline Staff Will Ever Swear By

Now you have all the beans spilled out for you. Don't say we didn't warn ya! We have no intentions of spoiling your hotel experience. We just want you to be extra careful next time you book a vacation to some place and stay at a hotel room.