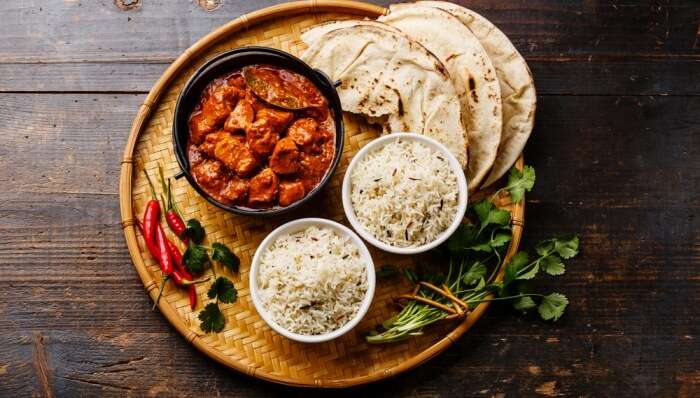 Love thy neighbors food. And as long as your neighbor makes good food, that can work out. That is the case with the Indian cuisine in Sri Lanka. These classic Indian restaurants in Colombo offer food packed with flavor, twists and colours that would make you fall in love with them. From streetside "saivar kade" to fine dining giants, there are plenty of places in Colombo that you can grab some dosa or a steaming hot pot of biryani.
So here we take a look at a few of the places that you can enjoy some Indian food and really good ones at that.
1. Saraswathi Lodge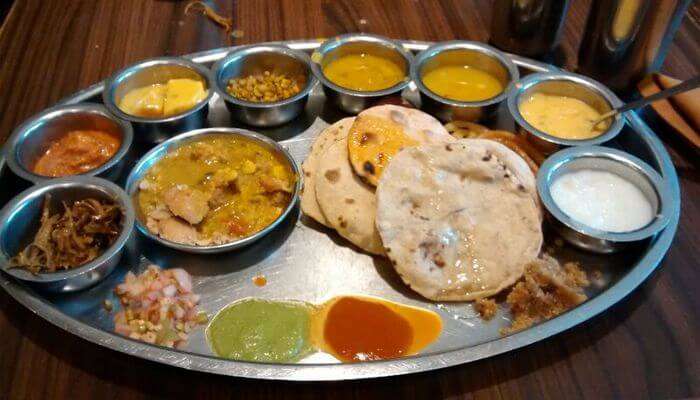 Saraswathie Lodge is an old favorite that also made it into our veg roundup. Situated on Galle Road, this clean, efficient saivar kade is easily accessible and always occupied. They do a wide range of quality South Indian meals and you can have a very filling meal for under Rs. 150.
Location: 191, Galle Road, Colombo 4 | Rs. 50 – 200
2. Indian Chaat Corner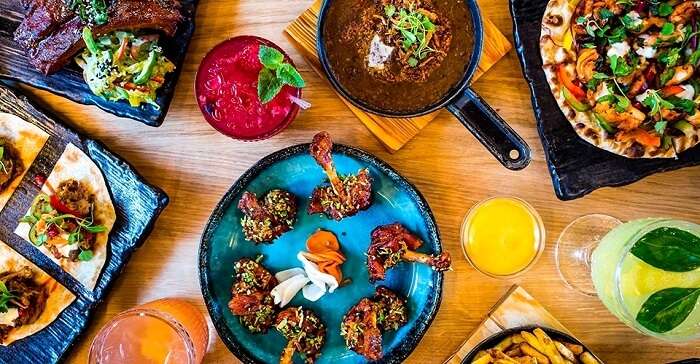 Indian Chaat Corner is one place that stands out among the others on this list, because it's more a quick-bite cafe than a restaurant or a kade. Instead of the big plates of biriyani and naan that you have to sit down and brace yourself for at other Indian places, you get some great, authentic Indian street food here. The puris and chaats feature a variety of textures – biscuit, namkeen (murukku-like), masalas – a pleasant explosion of sweet and savoury flavours.
Location: 43B, Haig Road, Colombo 4 | Rs. 200 – 500
3. Indian Summer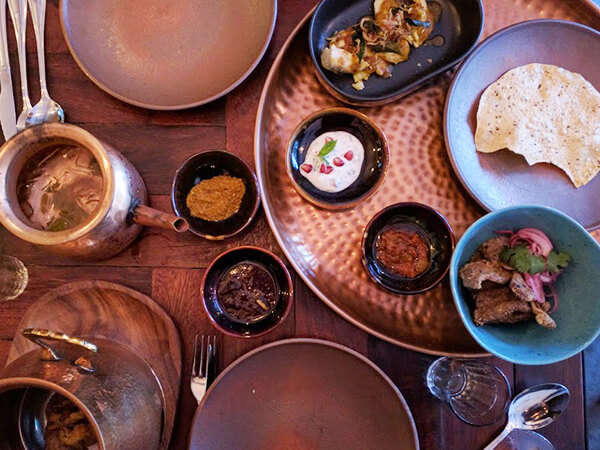 Indian Summer is one of very, very few fine dining Indian restaurants in Colombo. The food is not as great as at other Indian veterans like Shanmugas and Chanas, it's actually a little milder and not as spicy. Presentation, service and ambience is quite good though, so if you're up for a fancy Indian dinner, this is one place to consider, ambience wise.
Location: 42, Horton Place, Colombo 07 | Rs. 1000 – 1500
4. Maharaja Palace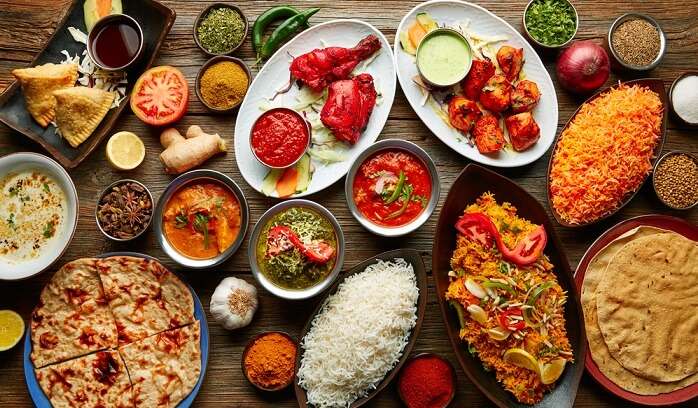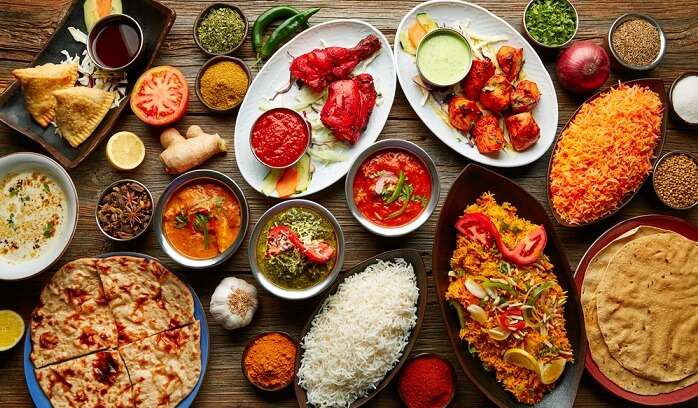 Maharaja Palace is another fine dining Indian restaurant. The prices are high but the portions are actually quite large now. Their food was always pretty good and it seems they've made some necessary improvements. Their chicken korma is to die for.
Location: 1A, Rajakeeya Mawatha, Colombo 07 | Rs. 1500 – 2000
5. Amriths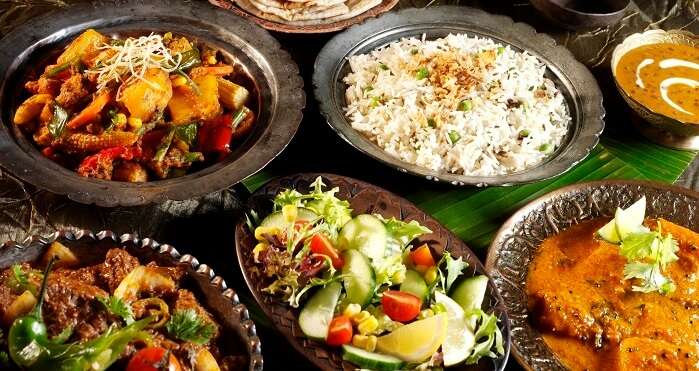 Amriths on the square between Vajira Road and Havelock Road is one of the many mid-end Indian options in the city. The food won't blow your mind, but it'll probably be better than you expect.In short, Amrith has strong vegetarian dishes, along with their naans. The meats aren't bad and they have a good range.
Location: 147, Vajira Road, Colombo 5 | Rs. 500 – 1000
6. Shanmugas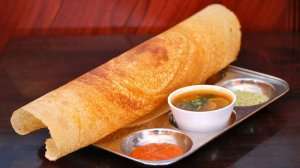 Shanmugas is one of the oldest and most reputed vegetarian Indian restaurants in the city. They're comparatively pricier, but the food is very good and the service is excellent.They offer a varied and extensive vegetarian menu with pretty much all the classics.We've tried their tikka masala, ulunda vadai, masala dosa and chili parota and it's all good stuff.
Location: 53/3, Ramakrishna Road, Colombo 6 | Rs. 500 – 1000
7. Spice Coast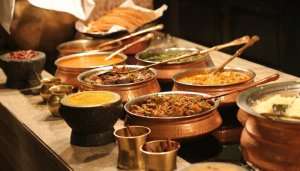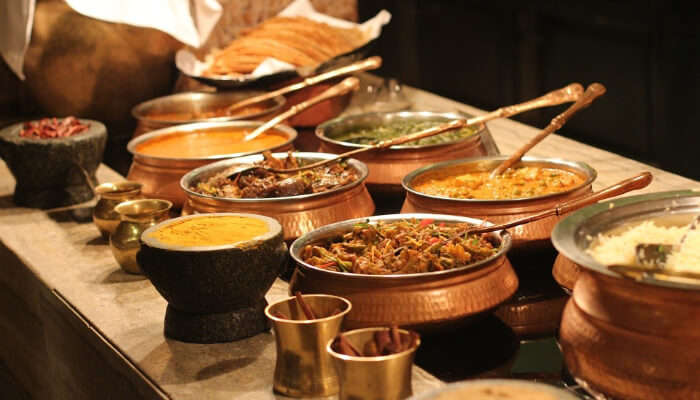 Spice Coast does pretty good biriyani and Indian fare on Marine Drive. If their paneer 65 is any indication, their chicken 65 should be quite good. Fried and not very healthy, but a good Indian nosh. They also unexpectedly serve a great batch of Sri Lankanized Chinese cuttlefish from their Chinese menu.
Location: 39A/1 Marine Drive, Colombo 4 | Rs. 1000 – 1500
8. Curry Leaves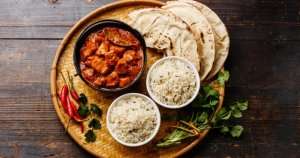 Curry Leaves is one of Colombo's oldest Indian restaurants. Their strength lies in their biryani. Curry Leaves is old school, from the look to the staff to the menu and the preparation of the dishes. Their murgh chicken biryani (Rs. 660) is apparently what their well known for – while it wasn't the best chicken biryani we've had, it was pretty solid. The positives here were the light and fragrant long grain basmati rice, and the abundance of well seasoned and spiced chicken.
Location: 68, W.A.Silva Mawatha, Colombo 06 | Rs. 500 – 1000
9. Kandoori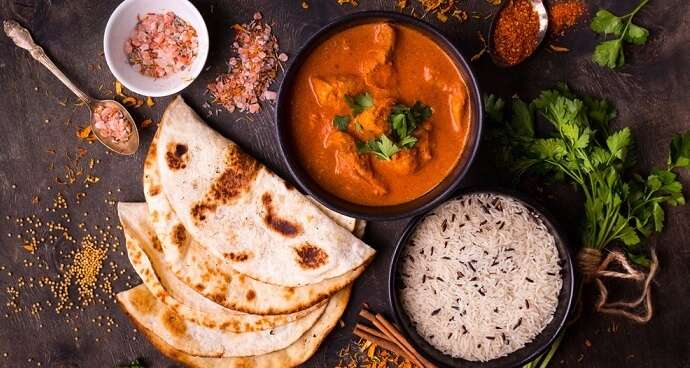 Kandoori is my own personal favourite for good old Indian chicken biriyani: it was not too oily, spicy, with pastey bits of masala chutney in it, and for Rs. 440 we got a big portion that's okay for two if you're not in the mood to pig out. The chicken comes well cooked and incredibly soft. It's a popular family restaurant and they do a wide variety of North Indian dishes, and reliable Indian preparations of meats.
Location: 17, Charlemont Road, Colombo 6 | Rs. 1000 – 1500
10. Chana's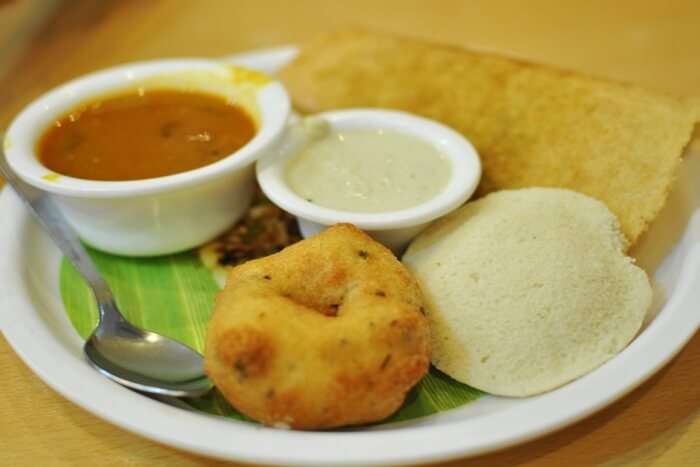 Chana's on W.A. Silva Mawatha is a small North Indian restaurant that has found its way into two of our Top-5 lists (biriyani and samosas). So they're pretty good. The menu at Chana's is more or less North Indian. They've also got some street food like pani puri and samosa chaats priced at around Rs. 200. Their naan and chicken tandoori were highlights of our last review.
Location: 50, W.A. Silva Mawatha, Colombo 6 | Rs. 500 – 1000
We bet you didn't know there were so many Indian restaurants in Colombo! Now that you do, why don't you include your favorite one on your itinerary? And don't forget to tell us all about your vacation in Sri Lanka once you're back!
---
Looking To Book An International Holiday?
Book memorable holidays on TravelTriangle with 650+ verified travel agents for 65+ domestic and international destinations.
---