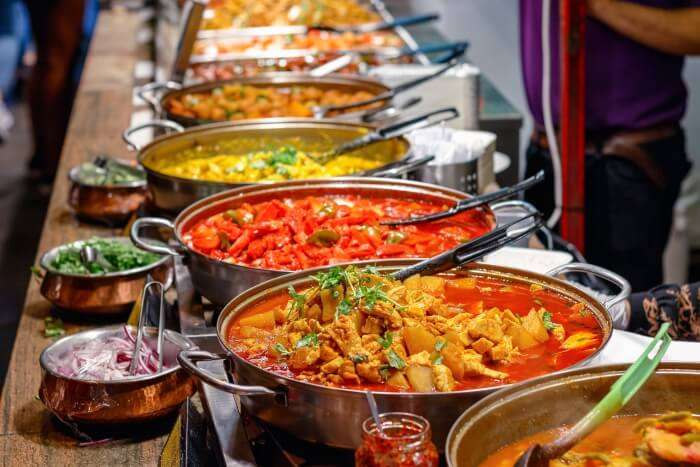 As we know, the history of United Kingdom is linked to the history of India since the emergence of British Empire. One of the main factors that influenced this connection has been the Indian cuisine which has led to the creation of Anglo-Indian and contemporary fusion cuisines.
The influence of Indian cuisine on the British landscape is also evident by the presence of many restaurants in the UK serving delicious Indian food with some of them even sporting Michelin stars as a reward for their excellent food and service.
12 Best Indian Restaurants In UK
For the Indian travelers spending their holidays in the United Kingdom, the search for quality Indian food can last for the majority of their vacation. To simplify it out for you, we bring you a list of the best restaurants in the UK serving some of the most delicious, lip-smacking Indian food.
1. Quilon, Buckingham Gate, London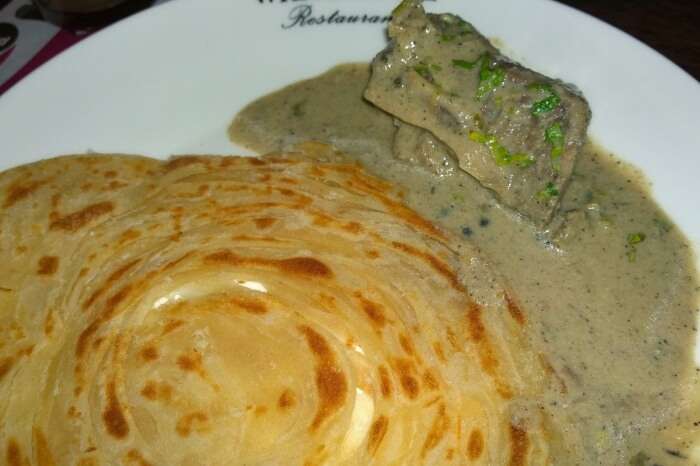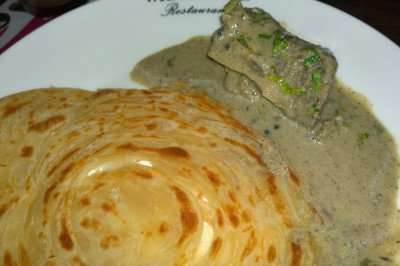 The Quilon has two unique records to its name – it is the only Indian restaurant to retain its Michelin Star from 2008 and its head chef imports more spices from the subcontinent in comparison to any other restaurant in the UK.
The guests throng this place to have a taste of some mouth-watering delicacies from the Konkan and Malabar regions of India, which have given the restaurant its own Unique Selling Point.
The expense may look daunting at first, but the ambience and the delicious food will make you feel that everything is worth a penny.
Location: 41 Buckingham Gate, Victoria, London, England SW1E 6AF
Contact: 020 78211899
Cuisine: Indian, South Indian
Must Try: Crab Cake, Malabari Paratha, Mango Curry
Cost for Two: Rs. 7000
Zomato Rating: 4.⅗
Must Read: 10 Best Day Trips From London To Explore This Extravagant Capital City In England!
2. Benares, Mayfair, London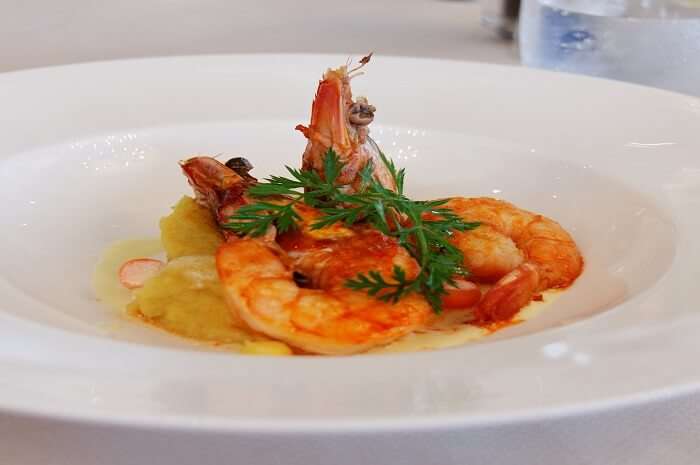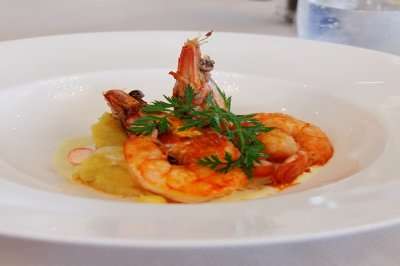 This restaurant is famous for its food as well as its owner-cum-chef, Atul Kochhar. This restaurant was one of the first eateries in the UK to introduce contemporary Indian cuisine in the world.
The dishes served here are certainly of royal standard with Darjeeling Smoked Trout and Tandoori Ratan being the crowd's favourites. The main course runs on expected lines but the lip-smacking taste makes the whole affair worth all the money paid.
Location: 12A Berkeley Square House, Berkeley Square, Mayfair, London W1J 6BS
Contact: 020 76298886
Cuisine: Traditional Indian
Must Try: Tandoori Chicken, King Prawn, Crème Brulee
Cost for Two: Rs. 8000
Zomato Rating: 4.4/5
3. Trishna, Marylebone Village, London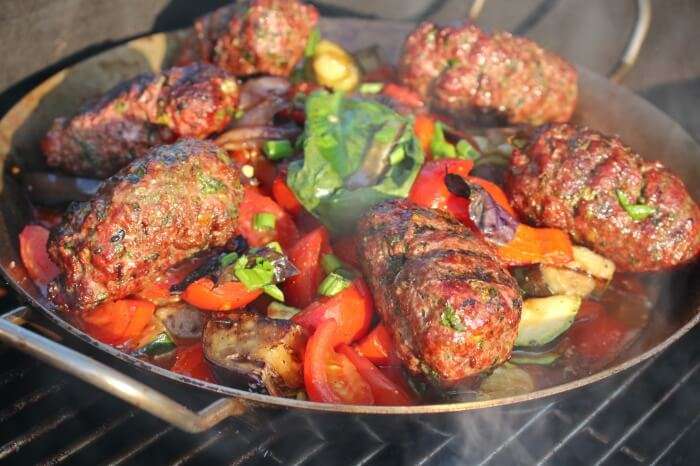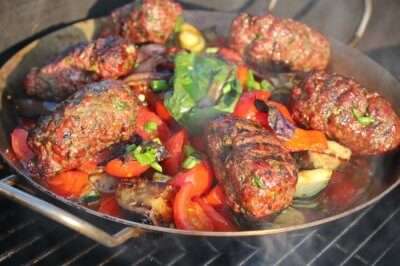 Although the name means thirst, Trishna actively endeavors to satisfy its guests craving authentic Indian cuisine. The most popular here are the starters, particularly the Potato Bhel Puri which has the potential to beat any street vendor.
Combo dishes like the Paneer Dosa and Aubergine curry with Lemon rice are also counted as the favourites amongst visitors. The ambience and friendly service accorded to you here promise to take you on a gastronomical adventure through Indian cuisine.
Location: 15-17 Blandford Street, Marylebone, London W1U 3DG
Contact: 020 79355624
Cuisine: North Indian, South Indian
Must Try: Tandoori Lamb Chops, Seafood Biryani
Cost for Two: Rs. 9000
Zomato Rating: 4.⅗
Suggested Read: 10 Legendary Restaurants In United Kingdom
4. Tamarind, Mayfair, London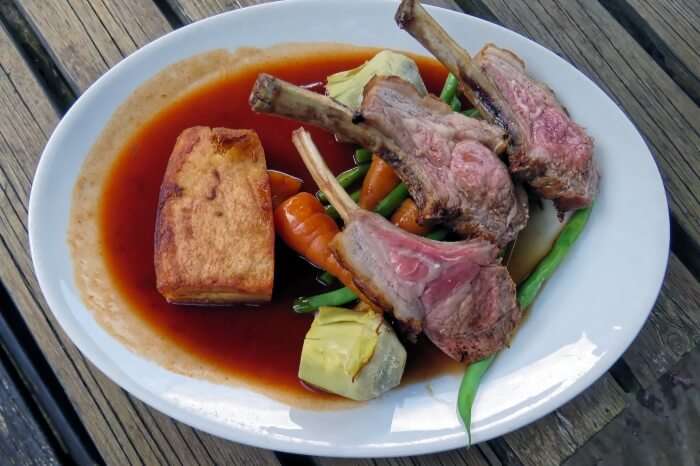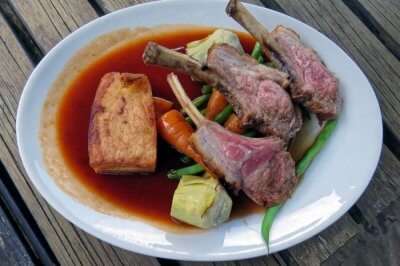 Another Indian-themed restaurants to get a Michelin star, Tamarind takes liberty with the mixture of ingredients used in traditional dishes. However, the dishes have a unique twist, which reflects the subcontinental influence. Thereby, taking you on a culinary journey.
The professional service here has been lauded in several forms throughout the years, to the point that Gordon Ramsay once took the help of their chef patron to restore another Indian Restaurant's fortunes in Southall as a part of his Kitchen Nightmares.
Location: 20 Queen Street, Mayfair, London W1J 5PR
Contact: 020 76293561
Cuisine: Indian, Traditional, Curry-based
Must Try: Lamb Cutlets, Biryani
Cost for Two: Rs. 9000
Zomato Rating: 4.3/5
5. Amaya, Great Cumberland Place, London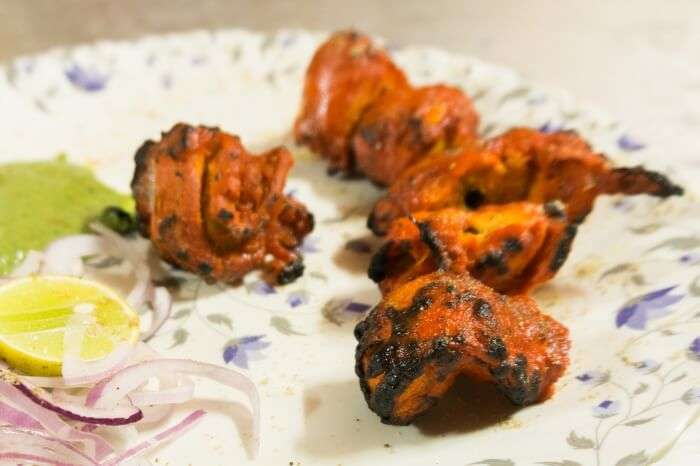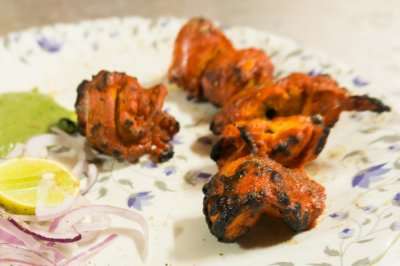 One of the restaurants that focus on the non-vegetarian dishes, this place attracts the undying devotion of the meat-loving public. Traditional dishes like Chicken Tikka and Peshawari Murgh compete equally for the tag of favourites with fusion dishes like Pepper Chicken.
True to their name, they also have a tamarind-inspired mini menu that comprises dishes that will satiate your taste buds. For a slice of contemporary Indian cuisine, be sure to visit this place on your next trip to London.
Location: Halkin Arcade, Motcomb Street, Knightsbridge, London SW1X 8JT
Contact: 020 78231166
Cuisine: Indian, North Indian
Must Try: Chicken Tikka, Tamarind Rice
Cost for Two: Rs. 6500
Zomato Rating: 4.4/
Suggested Read: United Kingdom In Winter: See Where All You Can Go To Enjoy It!
6. The Ambrette, Margate, Kent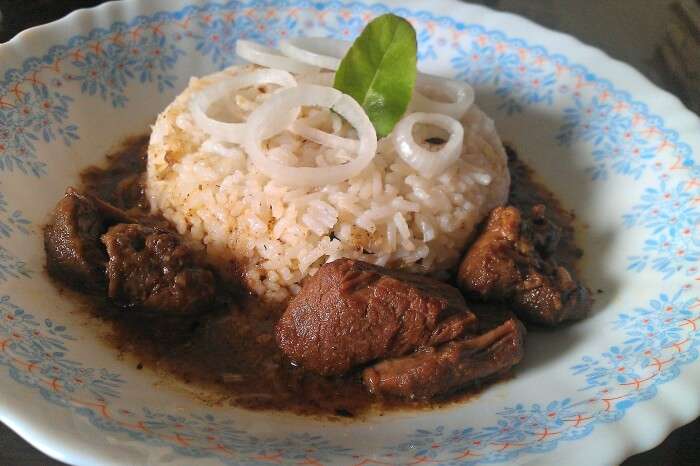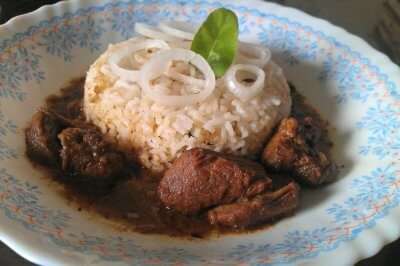 For a restaurant in England to be classified as one of the cheapest along with one of the best in serving Indian cuisine is no mean feat. Yet, this is what The Ambrette has managed to do for several years in a row.
The eatery focuses on Indian dishes that have a twist of modern influences in them brought from various cuisines, including South American. The authentic Mutton Gravy made at this restaurant is a favourite of not just the tourists but also the locals.
Location: 44 King St, Margate, UK CT9 1QE
Contact: 00 0184323150
Cuisine: Indian, International, Fusion
Must Try: Crab Raita, Kentish Mutton
Cost for Two: Rs. 2000
Zomato Rating: 4.0/5
7. Dishoom, Kingly Street, Soho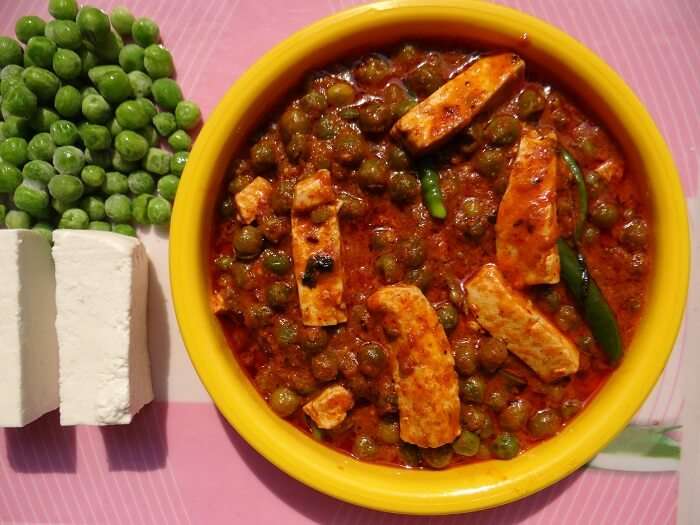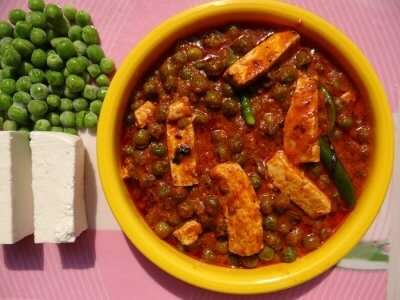 If you have a penchant for tasting the best offered by Indian cuisine in a classic surrounding, then this upscale restaurant is for you. The restaurant follows the Indian theme to the very extreme – to the point of serving guests drinks with an Indian twist.
The main course dishes served here are favorite among the crowds and sell like hot cakes, so it might be wise for you to make some reservations well in advance.
Location: 22 Kingly Street, Soho, London W1B 5QB
Contact: 020 74209322
Cuisine: Indian, Traditional
Must Try: Lamb Chops, Matar Paneer
Cost for Two: Rs. 3000
Zomato Rating: 4.9/5
Suggested Read: 8 Cottages In London For Best Of Hospitality & Comfort
8. Lasan, St. Paul's Square, Birmingham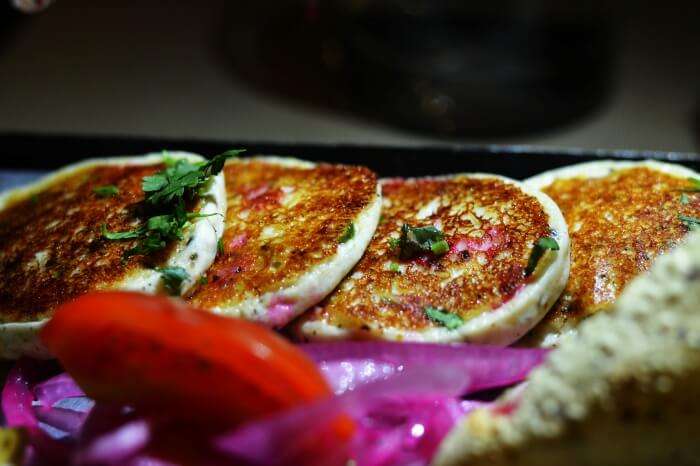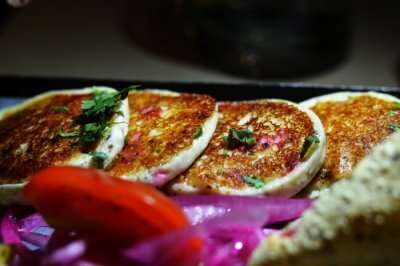 Known for being awarded as the best Indian restaurant by Gordon Ramsay in his The F Word, the restaurant serves all the traditional Indian dishes prepared by families dwelling in the Himalayan ranges!
The culinary experience here is different from other eateries in the region – the whole affair is a several-course, fine-dining experience worthy of being experienced again and again. The traditional dishes source their taste from the authentic spice mixes and traditional cooking techniques. لعبة الكوتشينة البصرة
Location: 3-4 Dakota Buildings, James Street, Saint Paul's Square, Jewellery Quarter, Birmingham B3 1SD
Contact: 0121 2123664
Cuisine: Indian, Traditional, Anglo-Indian
Must Try: Nilgiri Paneer, Pahadi Dal, Dahi Kebab
Cost for Two: Rs.7000
Zomato Rating: 4.2/5
9. Gymkhana, Albemarle Street, London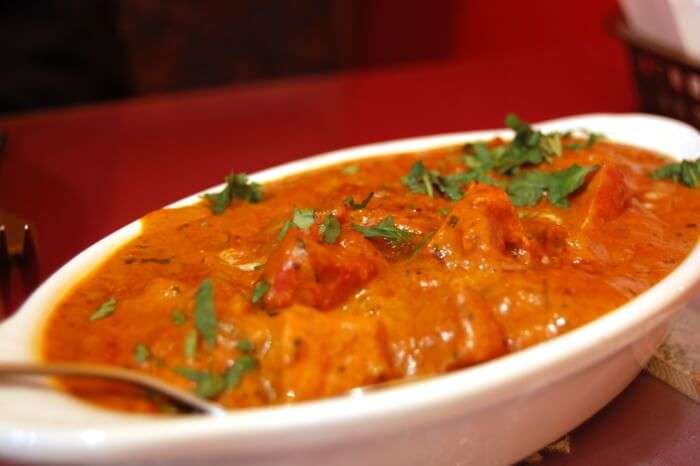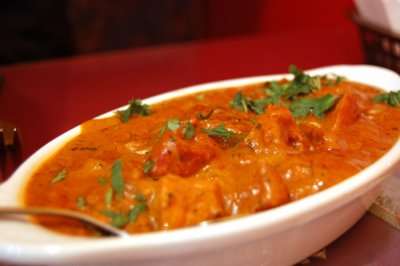 This restaurant started as a result of inspiration from the head chef's holidays in rural France and his mother's penchant for cooking delicious meals.
The chef patron, Karam Sethi combined his knowledge of traditional Indian and Pakistani cuisine from his family with the nuances of French techniques to reproduce some of the best-known classics of the Indian subcontinent.
The experiment resonated with the locals, who throng to the place to taste some of the best chicken tikka masalas in an enthralling ambience. It has also been awarded National Restaurant of the Year Award in 2014.
Location: 42 Albemarle Street, Mayfair, London W1S 4JH
Contact: 020 30115900
Cuisine: Indian, Pakistani, Punjabi
Must Try: Butter Chicken, Dal Maharani, Khatti Meethi Baby Aubergine
Cost for Two: Rs. 6000
Zomato Rating: 4.8/5
Suggested Read: Churches In London: A Tour Of 10 Historic Churches In London That You Must Not Miss
10. The Cinnamon Club, Great Smith Street, London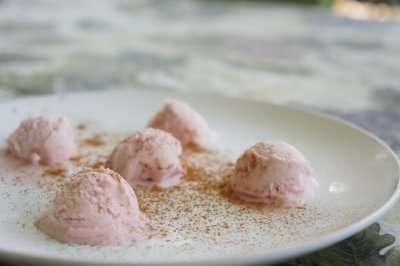 As opposed to the traditional Indian restaurants, The Cinnamon Club dedicatedly takes their patrons on a delicious journey of Indian cuisine with their exclusive menus. The portions include everything, from meat to fish while keeping in mind the religious sensitivity associated with Indian cuisine.
The true element of India is reflected in the spiciness of dishes. If you have a sweet tooth, do try their desserts and notice the interesting twist that they've infused.
Location: 30-32 Great Smith Street, The Old Westminster Library, Westminster, London SW1P 3BU
Contact: 020 72222555
Cuisine: Indian, Punjabi
Must Try: Lamb Bhuna, Cinnamon Ice Cream
Cost for Two: Rs. 7000
Zomato Rating: 4.4/5
11. Prashad, Whitehall Road, Drighlington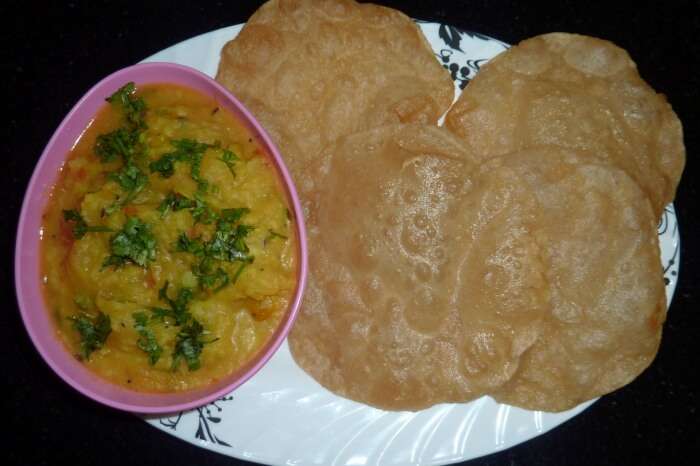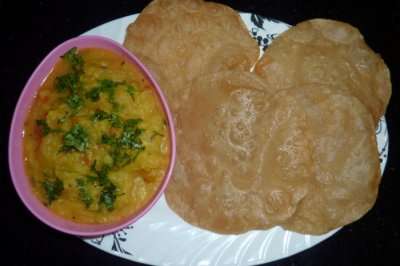 One of the very few Indian restaurants in the UK to serve exclusively vegetarian food, Prashad has mastered the technique to blend authentic Gujarati cuisine with the modern practice of fusion according to international trends.
Their approach to customers and the profession of culinary arts have been well-praised throughout the UK to the point that Gordon Ramsay featured them in his list of Best Indian Restaurants at the second spot, narrowly losing the first spot to Lasan.
Location: 137 Whitehall Road Drighlington, BD11 1AT
Contact: +44 (0) 113 285 2037
Cuisine: Indian, Traditional, Gujarati, Vegetarian
Must Try: Poori Masala, Samosa Chaat
Cost for Two: Rs. 2000
Zomato Rating: 3.⅕
Suggested Read: 10 Best Hostels In London For Holidaying In The Lavish City Like A Pro!
12. Veeraswamy, Regent Street, Mayfair, London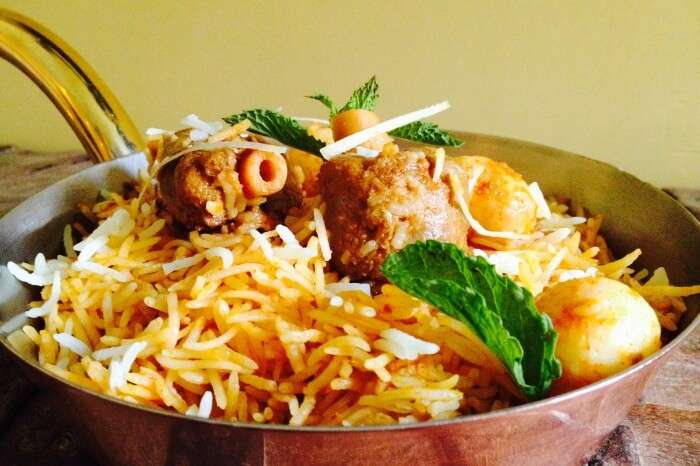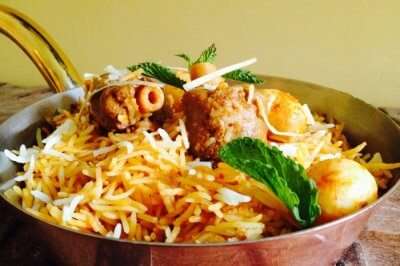 A discussion about Indian food in the land of Fish & Chips is always incomplete without an honorable mention of this upscale fine dining restaurant. Veeraswamy was the first restaurant to be established in the UK to serve Indian food to the local population apart from inventing what came to be known as the Anglo-Indian cuisine.
The restaurant is most famous for serving dishes inspired by the North Indian cuisine, although it also serves some delicious South Indian classics for those who love to feast on the dishes from the South. ,k ;hv]
If you want a peek into the culinary history of the British Indian Empire, this restaurant must be at the priority on the list you have prepared for the places to dine at.
Location: Mezzanine Floor, Victory House, 99 Regent Street, Mayfair, London W1B 4RS
Contact: 020 77341401
Cuisine: Indian, Traditional, Anglo-Indian
Must Try: Lamb Biryani, Grilled Prawns, Raj Kachori
Cost for Two: Rs. 10000
Zomato Rating: 4.5/5
Further Read: 10 Top Hostels In United Kingdom That'll Help You Have An Impeccable Budget Trip
UK is a hub for fine dining restaurants. Indian restaurants in United Kingdom take the eating experience a notch above. The next time you or your acquaintances plan a trip to the United Kingdom, be sure to check some of these restaurants to feel at home in this foreign land.
---
Looking To Book A Holiday Package?
Book memorable holidays on TravelTriangle with 650+ verified travel agents for 65+ domestic and international destinations.
---
Comments
comments