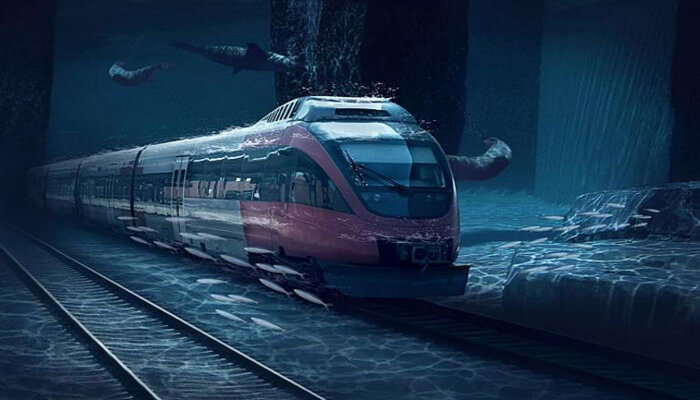 Cover Image Credit: Indianrailinfo
Finally the wait is over as India's first underwater metro rail will hit the tracks on February 13, 2020. The East-West Metro Railway is ready to launch a 16.60 km corridor of underwater train in Kolkata's tech hub from Salt Lake Sector V to Yuva Bharati Krirangan.
This underwater section will be running partly under the Hooghly River. It is India's most expensive metro project and will be inaugurated by Railway Minister Piyush Goel and Union Minister Babul Supriyo. This new metro line is expected to carry nearly 9 lakh passengers and will be covering a 520-meter river tunnel in less than a minute.

Currently, it takes a minimum 20 minutes by ferry and over an hour if you are commuting via road. This 16.06 km long metro line will be having six stations with terminals at Salt Lake Sector V and the Howrah Maidan.
According to the reports, this underwater metro corridor is being compared to Eurostar, the technological marvel that connects London and Paris. The KMRC website states, "The reinforced concrete segmental tunnel linings have a thickness of more than a quarter of a matre and are caulked with a composite gasket of neoprene and hydrophilic rubber to seal the tunnel from ingress of water. This marvel of modern technology is a resounding first in India as well as a rare venture worldwide."
News Sources: Times Now & The Times Of India