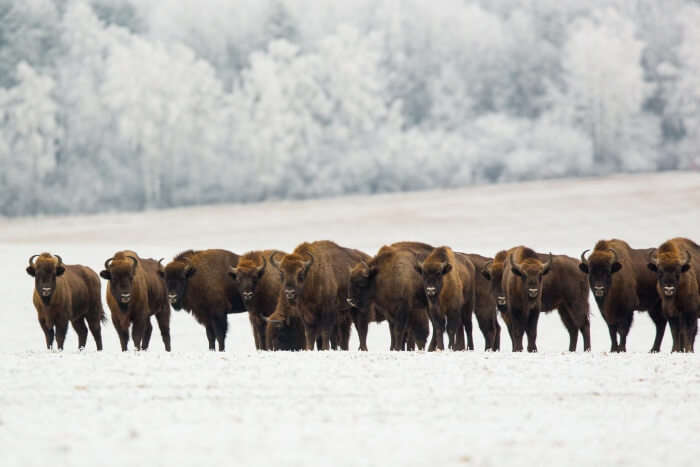 Poland is a country located in Central Europe. Poland can be considered a global tourism market due to the large number of tourists that visit the place. You will find beautiful coastal beaches along with stunning sand dunes and splendid forests. Even the food of the place is great. You are going to find tons of cozy cafes and restaurants. The entire atmosphere of Poland is enticing!
There are many national parks that can make you a witness to the wildlife in Poland. There are many rock formations hidden in the forests. So, while you plan to visit this land anytime soon, check out this list of various animals that you can spot in this region!
Poland Wildlife
Wildlife is something that adds to the beauty of nature. Each place has its own wildlife which is sometimes unique to that place. But many a times, we are not aware about the kind of wildlife a place has and due to this. So, we have created a list of some prominent animals that you must be prepared to watch during your Poland wildlife tours.
Wild Boar
European Bison
White Stork
European Wolf
Roe Deer
European Elk
Wild Hedgehog
White Tailed Eagle
Polish Fox
1. Wild Boar

You might have seen regular sized pigs but the wild boars are different. These are quite large pigs that you are going to find in a lot of places in Poland. You might as well encounter one on a road itself. They can attack if they feel threatened by you. Since the animal is huge, their weight can go up to hundred kilograms. Although it is not considered to be one of the deadly animals in Poland, you just might want to maintain a safe distance from them.
Must Read: 8 Unique Museums In Poland Showcasing The Country's Art, Cultural And History
2. European Bison

The European Bison is quite a popular animal amongst Polish people. For them, European Bison is a symbol of Polish pride all around the world. No wonder that the largest sanctuary for the European Bison is located in Poland. Poland houses almost twenty five percent of the total European Bison population worldwide.
The European Bison is the national animal of Poland. There are quite a few trails that you can visit to spot the this animal.
Must Read: 8 Best Theme Parks In Poland Where You Can Jump In Joy & Chill For Hours!
3. White Stork

Here, at Poland, you will find white stork which can go up to two meters tall! The beautiful white birds found here at Poland account for twenty five percent of its total population. There is even a superstition based around this bird. It is said that if you spot the white stork flying or standing in its nest, then you are going to have a good luck! So, make sure you do spot these birds!
Suggested Read: 8 Best Hostels In Poland That Will Help You Become A Smart Traveler!
4. European Wolf

Image Source
The European wolf is quite a prestigious animal that is found in the western parts of the Poland. There are approximately thousand wolves that are here at Poland. The European wolves are protected under the Polish laws. So, if you're lucky, you might be able to spot one or two at best in this country and when you do, don't forget to have your camera ready for this rare sight!
5. Roe Deer

There are many cartoons characters that have been made on deer. The most popular one is Bambi by Disney. Here, in Poland you will get a chance to see a lot of roe deer and reminisce about your childhood cartoons.
If you are travelling for a hassle-free Poland wildlife photography, then you must know that spotting deer here at Poland is not at all a task. If you are lucky enough, a deer might just cross a road in front of your vehicle.
The size of roe deer is relatively on the smaller side.
Suggested Read: 8 Best National Parks In Poland For Reviving The Child In You!
6. European Elk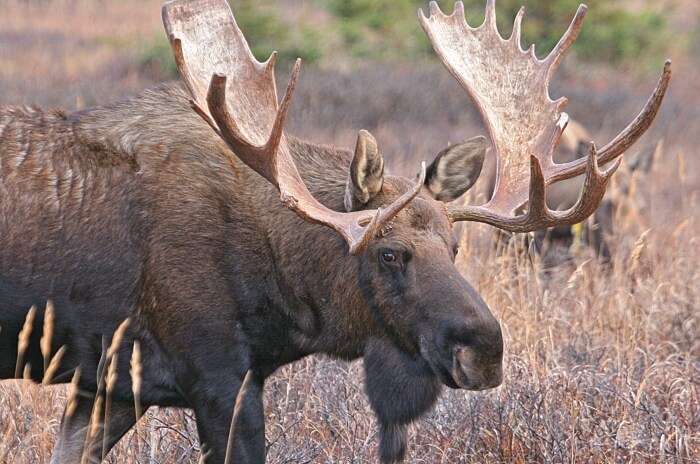 The European elk too is a pivotal part of wildlife in Poland. An Elk is basically a moose. They are the largest and heaviest species of the deer family. You can easily spot a male elk due to their large antlers. The European Elk are found in good numbers here in Poland.
Suggested Read: 10 Best Festivals In Poland That Showcase Its History And Traditions In 2022
7. Wild Hedgehog

The cute little spiny animals are found in abundance here at Poland. You may spot a hedgehog or two during your Poland wildlife tours. They are quite beautiful animals and their main food is worms. These hedgehogs are not suited to be kept as pets.
Corncrake: Corncrake are small little birds that are found in Poland. They remain hidden in the tall vegetation, but you can identify a Corncrake by its distinct voice. They are found in huge numbers here at Poland.
Suggested Read: 10 Incredible Beaches In Poland In 2022 To Let Nature Soothe You Down!
8. White Tailed Eagle

The white-tailed eagle can be considered an animal of quite importance because it represents the country of Poland. When you visit Poland, you will be easily be able to spot it on the flags and logos. Being almost 1 metre in height, this proud bird of Poland can be spotted almost in every major place in the country.
9. Polish Fox

Image Source
An animal as fierce looking as the Polish fox, you wouldn't expect them to be spotted even in the most common regions like the main cities of Poland. However, they are indeed one of the most popular creatures in the region. One of the most proud-looking yet adorable wild animals in Poland is this Polish fox that you ought to capture in your lens when you visit this land.
Further Read: 9 Best Castles In Poland That Will Take You Back To Fairytale World
Gaining knowledge about animal kingdom is always fascinating and enlightening. It helps us to understand the wildlife a tad bit better. We hope that this list helps you in attaining knowledge about what is so interesting about wildlife in Poland. Keep this list handy as you explore the fauna during your vacation in Poland.
Frequently Asked Questions About Wildlife In Poland
What are the popular wild animals that one could see in Poland?
Poland is quite famous for several wild animals including wild bear, European wolf, European bison, white stork, roe deer, European elk, wild hedgehog, white-tailed eagle, and polish fox.
Can one find European bison in Poland?
European bison is quite a popular wildlife in Poland. It is so famous, that the national animal of Poland is European bison. Poland even has a sanctuary that offers a sustainable environment for European Bison.
How many bears are found in Poland?
If you visit Poland, you will be able to find bears rarely because the entirety of Poland has approximately 150 bears. Though it might seem less, Poland has one of the largest numbers of bears in Europe.
Is European wolf quite prevalent in Poland?
Poland is one of the countries in Europe that has a lot of wolves. You might be lucky enough to view those wolves since they are thousands of them in Poland. The laws of the country allow them to live in a sustainable environment.
How common is Roe deer in Poland?
Poland is blessed to be the home to Roe deer that is incredibly beautiful and majestic. These marvelous animals are so common in Poland that you might be able to witness them several times during your trip.
Can you find a wild hedgehog in Poland?
Yes, you will be able to find a wild hedgehog in Poland. Many local people in Poland keep these cute hedgehogs as pets.
Which is the most poisonous snake in Poland?
Poland does have snakes and the most poisonous snake that you could witness there is European viper. These are quite venomous and do not live in urban areas.
Does Poland have elk?
Elk is a larger version of a normal deer and it is found quite prevalently in Poland. These animals are quite heavy and Poland is one of the places in Europe that has elks in huge numbers.
---