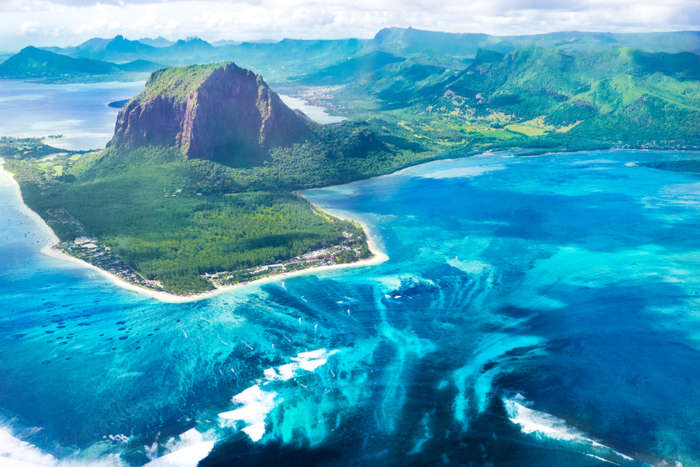 Trou Aux Cerfs is located in Curepipe, Mauritius. It is a dormant volcano famous for its shape. This 605m high beauty with cone and crater are well defined is a famous place to visit in Mauritius. There are many islands near Trou Aux Cerfs that certainly deserve a visit. This area is a great place for those looking for a quiet vacation. Though Trou Aux Cerfs literally means Hole of Deer, there is no deer to speak of here. The town of Curepipe is only one kilometer from the volcano. Also, as Mauritius is relatively small, there should be no problem in traveling from one coast to another. However, without any further ado, here is the list of the islands.
3 Islands Near Trou Aux Cerfs
It is nearly 300m deep with a diameter of 300-350m. Lush vegetation surrounds the area with a lake in the center of the crater. But there is more to this place. Here are a few islands you can pay a visit to:
1. Isle Aux Cerfs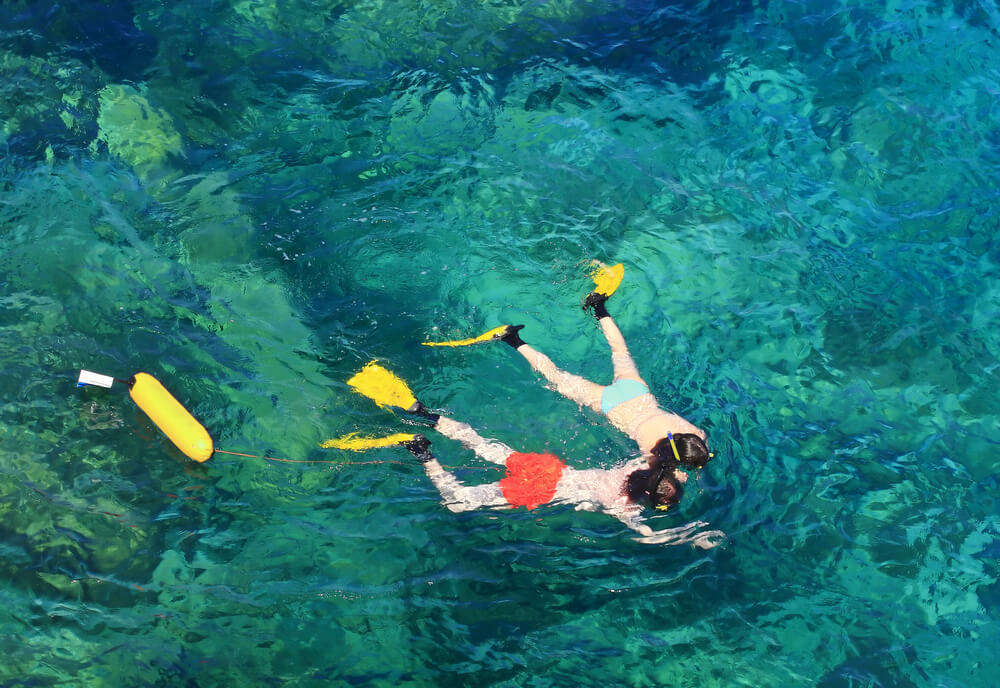 Surrounded by white sand dunes and turquoise blue lagoon, Isle aux Cerfs is a stunningly beautiful beach of Mauritius. The place is a perfect spot for Mauritius snorkeling and one can swim and spot exotic marine species like blacktip groupers, blue stripe snappers and suncream.
Distance from Trou Aux Cerfs: 43 km
Read More: Mauritius Snorkeling: A Guide For Snorkeling In This Scenic Island Nation In 2022!
2. Ile Aux Aigrettes Island

Image Source
The island of Ile Aux Aigrettes is just off the coast of Mahebourg and as you get on to the boat you can watch the pretty harbor of Mahebourg in all its glory. The boats, sea birds and coast looks really beautiful from the ocean. The island looks like an emerald popping out of the sea. Reserve a seat in the boat early so you can catch the sunrise.
Distance from Trou Aux Cerfs: 34 km
Read More: A Handy Guide For Exploring Ile Aux Aigrettes Island In Mauritius
3. Ile des Deux Cocos

Image Source
Literally, Island of Coconuts, Ile des Deux Cocos is one of the most beautiful islands near Trou Aux Cerfs is situated in the Blue Bay Marine Park. With palm trees that blow with the tropical breeze, this island is everything that a visitor can as for. Getting a splendid view of the ocean under the shadow of tall palm trees is every beach lover's dream, and it can come true here in Ile des Deux Cocos. It is located on the southeast coast of Mauritius is pretty much deserted.
Distance from Trou Aux Cerfs: 33 km
Read More: 5 Best Things To Do In Port Louis To Unravel The True Essence Of Mauritius
If you want to have a wonderful vacation in Mauritius, there is no better place than Trou Aux Cerfs. And when local sightseeing is done and over with, you can always head to these Islands Near Trou Aux Cerfs. If you want to enjoy the best of what Mauritius has to offer, it is suggested you visit the country only after doing proper research. Also, big cities do not perform that well when it comes to natural beauty, so if you want to see a stunning landscape, head to smaller towns and cities. One your next trip to Mauritius do explore the above islands.
---
Looking To Book An International Holiday?
Book memorable holidays on TravelTriangle with 650+ verified travel agents for 65+ domestic and international destinations.
---
div.nav-links {
display: block;
float: left;
width: 100%;
padding: 0 20px 10px;
}
div.nav-links a {
display: inline -block;
float: left;
margin-right: 4px;
font-size: 13px;
webkit-box-sizing: content-box;
-moz-box-sizing: content-box;
box-sizing: content-box;
-o-text-overflow: clip;
text-overflow: clip;
text-decoration: none !important;
margin-top: 5px;
border: 1px solid #c8c8c8;
font-style: normal;
border-radius: .25em;
padding: .2em .6em .3em;
line-height: 23px;
}
div.nav-links a:hover {
background-color: #009688;
color: white;
}