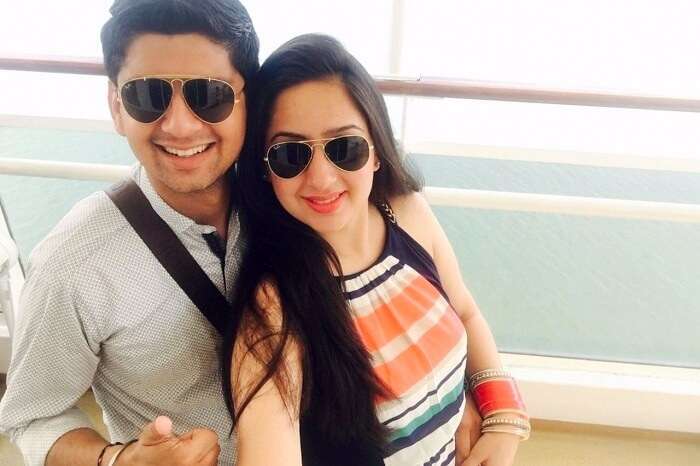 We wanted to make our first international trip together an unforgettable vacation. As travelers on a honeymoon, we wanted a mix of sightseeing and adventure. Fortunately, we had to look no further than Singapore – a constantly evolving urban paradise, and Bali- a picturesque tropical island with remnants of a glorious past.
Many of my friends have traveled to Singapore and Bali, and loved the unique experiences the two destinations offered. My wife and I were motivated by the positive reviews and wanted to explore both the places on our honeymoon.
Best Experiences For Couples On A Trip To Singapore
Details about our Singapore Bali honeymoon package
While I was looking for tour packages, my father recommended that I consult TravelTriangle based on the positive experience he had with them last year. The option of buying a customized honeymoon package convinced me to book a Singapore Bali honeymoon trip through TravelTriangle's extensive network of travel agents.
Trip Cost: INR 1,84,000
Trip Duration: 7 Nights 8 Days
Agent Name: D'Organizers.com
Inclusions: Flights, transfers, accommodation, meals (excluding lunch), universal studios tickets, sightseeing, water sports in Bali, visa fees, and GST
Exclusions: Lunch, and travel insurance
A brief look at the itinerary we finalized for our 7N/8D Singapore Bali package
Day 1: Arrive in Singapore from Amritsar- day trip to Sentosa Island- return to hotel- dinner
Day 2: Breakfast- day trip to Universal Studios Singapore- return to hotel- night safari- dinner
Day 3: Breakfast- sightseeing in Singapore- check out of hotel- board Star Gemini cruise
Day 4: Star Gemini cruise docked for the afternoon in Kuala Lumpur
Day 5: Check-out from Star Gemini in Singapore- flight to Bali- check into hotel
Day 6: Breakfast- water sports at Nusa Dua- Tanah Lot sunset tour- return to hotel- dinner
Day 7: Breakfast- sightseeing in Ubud- Kintamani volcano tour- return to hotel- dinner
Day 8: Breakfast- check-out from hotel- flight to Amritsar
The timing of our Singapore Bali honeymoon couldn't have been better as it was the perfect season to visit, ideal duration required to explore, and a customized package covering only the places we wanted to visit.
Singapore: A Glimpse into the not-so-distant future
Stunning places to visit, state-of-the-art entertainment attractions, and delicious international cuisine awaited us in Singapore. Whichever place we visited in Singapore, there was either a building, an attraction or something that would surely look like a dream project in India. Everything was that modern!
Sentosa was an amazing thrill ride!
Best Places To Visit On A Family Trip To Singapore
The first place we visited on our Singapore Bali honeymoon was the beautiful Sentosa Island. We arrived in Sentosa riding a cable car from mainland Singapore that took us through the mountains with a scenic view of the lush green landscape and the bustling Singapore harbor.
The adventure at Sentosa began with a few adrenaline pumping rides like Tiger Sky Tower, and Skyline Luge Sentosa. Later in the evening, we proceeded to watch the incredible light and fountain show called Wings of Time. I had never seen such a vivacious display of colors, 3D effects, and music, synced in such a manner that it looked as if it was a magical symphony.
Things To Do On A Family Trip To Singapore And Malaysia
Universal Studios: A dream come true for me!
Universal Studios was on my bucket-list for a long time. After all, who wouldn't want to visit the best theme park in the world.
Universal Studios had fabulous attractions located in every alleyway or at every street corner. Although we could only cover half of the rides at Universal Studios in one day, some of the rides we visited were out of this world! Every themed zone we walked into, reminded us of a popular Hollywood movie we had seen before. The feeling of walking onto the sets of hit movies like Transformers, The Mummy, or Madagascar was truly incredible.
Few of our favorite themed zones at Universal Studios were:
Madagascar
Sci-fi City
The Lost World
Ancient Egypt
The incredible sights of downtown Singapore
We began the third day of our Singapore Bali honeymoon with a sightseeing tour of Singapore. Places like Little India, Chinatown, and Raffles Landing showed us the roots of the beautiful multi-cultural city.
Next up, we visited the Singapore Flyer. Similar to the London Eye, we took an hour-long Ferris wheel ride that gave us a spectacular bird's eye view of Singapore and its harbor.
An Adventurous Experience On A Honeymoon Trip To Bali
Our 5 Star experience on the SuperStar Gemini Cruise
On the fourth day, we boarded the SuperStar Gemini cruise for a two-day journey into the high seas towards Malaysia. The Singaporean cruise felt like a non-stop two-day grand celebration. The SuperStar Gemini was filled with bars, restaurants, casinos, pools, spas, and karaoke lounges. It was everything we needed to spoil ourselves!
On the final day of the cruise, the ship docked temporarily in Kuala Lumpur, and we got off for some sightseeing. The next morning the ship arrived back in Singapore, where we checked-out and proceeded for our flight to Bali.
Bali: Sun, sand, surf, and fascinating temples!
For adventure and exploration on our Singapore Bali honeymoon, we chose to visit Bali. The island had everything for a perfect beach destination for honeymooners like laid-back beaches, picturesque temples, and breathtaking landscape.
As for my wife, she was particularly interested in learning about the history of Hinduism, and how it became the biggest religion in Bali. During our time spent here, we did hear a lot of interesting stories about Hindu gods and how differently they were worshipped in Bali.
Exciting water sports & sunset at Tanah Lot temple
In Bali, we traveled to the Nusa Dua beach for water activities. We had a great time parasailing, jetskiing, and riding on a banana boat. Later in the afternoon, we went on a sunset tour to the enchanting Tanah Lot temple. The sunset was a sight to behold, as it formed a lovely silhouette of the temple perched on the top of a huge rock off the coast of Tanah Lot.
Cascading waterfalls and picturesque volcanoes
The penultimate day of our honeymoon started with a short stop at the vibrant town of Ubud. Over there, we visited the Ubud Palace and followed it up by visiting the gorgeous Tegenungan waterfall. The day was perfect for a quick swim in the water, but alas, our schedule didn't allow us that extra time.
  I Had Fun Breaking Stereotypes. Here's How I Traveled An Entire Week In Bali On A Budget!
In the afternoon we visited the Kintamani Volcano where, thanks to the clear skies, we enjoyed an amazing view of the volcano.
What we took back with us from our Singapore Bali honeymoon
My wife and I headed back home with beautiful memories and a deeper understanding of how these two destinations helped shape the world around us. Singapore and Bali were like two sides of a gold coin, where either side told a story equally magnificent and memorable. In Singapore, we saw a melting pot of different cultures in a futuristic city. Whereas Bali, reminded us of the glorious past, and deep-lying roots of our culture.
I couldn't have imagined having this much fun on this trip with anyone but my wife. Her understanding, compassion, and curiosity made for the best travel companion I could ever ask for. I hope this trip to Singapore and Bali was just the start of what will be a lifetime of epic vacations.
Places To Visit On A 8 Day Honeymoon Trip To Bali
What we liked:
The first time experience of watersports in Bali was amazing.
Sightseeing at Kintamani volcano was breathtaking.
Universal Studios Singapore is a must-visit place for people of all age groups.
Indulge in an unforgettable vacation with your loved one. Book your Singapore Bali honeymoon package  and enjoy like Kanav did!
Frequently Asked Questions About Singapore Bali Honeymoon
Should we get Indonesian currency before leaving for Bali?
t is better to take US Dollars to Indonesia, as the exchange rate given for the US Dollars is the best.
What are the food options for vegetarian food in Bali?
Although vegetarian Balinese food could be very hard to find, Indian restaurants such as Spice Mantra and Queens of India serve delicious Indian food.
What could've been better?
Our agent didn't include Singapore flyer in the sightseeing tour, whereas other couples in our shared coach had booked a similar package with the Singapore flyer included in their itinerary. It was a bit disappointing, but ultimately we decided to pay an additional INR 2500 per couple for the tickets to Singapore flyer.