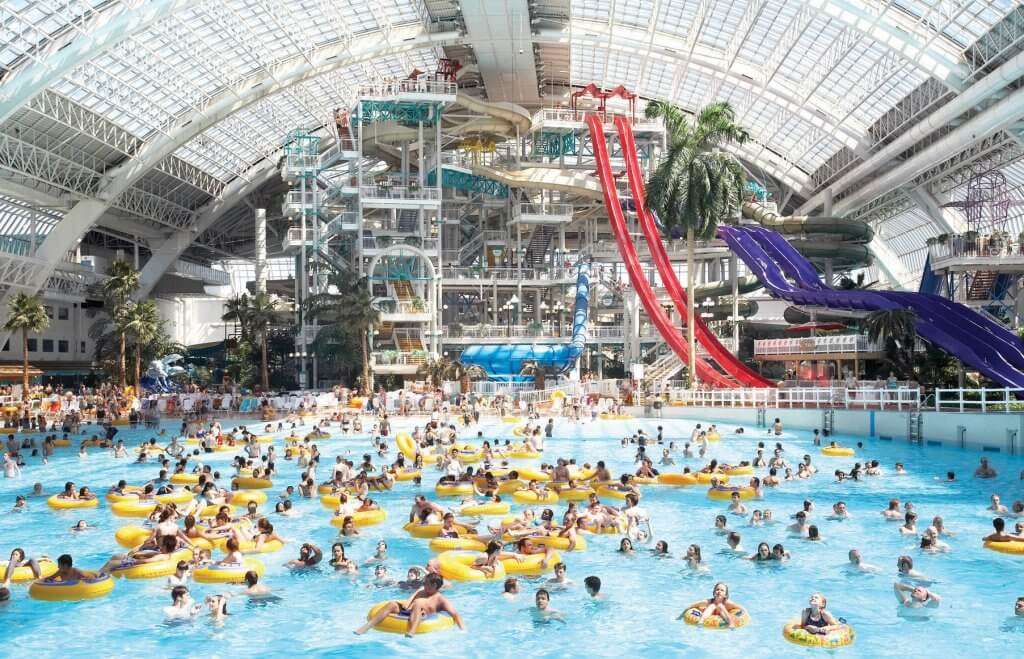 The "American Dream" would be the largest mall in USA and it is all set to open in Miami. The $4 billion property would span 6 million square feet and is said to be twice the size of the current largest mall in the USA, the King of Prussia Mall in Montgomery County, Pennsylvania.
This upcoming, biggest mall in USA would be able to fit an indoor ice rink, an artificial ski slope, submarine rides, upto 1200 stores, and dozens of restaurants. The star attraction, however, would be the water park and its giant indoor pool.
The Triple Five Group owned mall is expected to have an annual footfall of 30 million people which is just 10 million less than the largest mall in America (The Mall of America), which is owned by the (owned by the same group)that generates $2 billion dollar revenue annually.

Image Source
The mall is being built is an attraction and and an all in one entertainment complex which not only aims to attract the local population but also the regional one. Hence, it's been categorized as more of a "destination mall" than a generic one.
The destination mall or lifestyle center's or super-regional malls focus on experiential attractions to lure more people by providing an all in one stop.
There is no tentative timeline regarding the opening of the mall as of now and it is yet to a few more regulatory steps and overcome a few hurdles. But rest assured, once the mall opens up, it would surely be one hell of an attraction!
Further Read: 18 Gorgeous Beaches In Maryland That'll Cure All Your Summer Blues In 2022