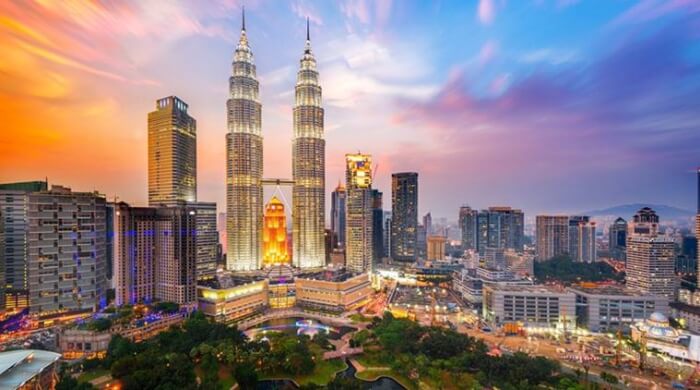 Being a huge country that Malaysia is, there is never a bad time to visit this paradise; you just have to plan it right. While most of its neighboring countries experience scorching heat and humidity during the summer season, this country welcomes travelers with open arms. So, if you are thinking of visiting Malaysia in June, here is a guide to help you plan an ideal itinerary.
The post will help you understand various aspects of the country during this time of the year, right from weather, to tips, activities and attractions!
Weather in Malaysia in June
Malaysia enjoys tropical weather all year round, and thus we can say that there is not one particular best season for planning a trip to the country. Owing to its massive land size, there is always a place experiencing pleasant weather condition, you just have to make your itinerary accordingly. The lowland and highland area along with the east coast are perfect for visiting during this time of the month.
However, to understand the whole geography for best weather conditions in June, here is a break-up for each region.
Lowland and highland: Some of the top tourist destination in Malaysia's lowland and highland regions are Kuala Lumpur, Malacca and Cameron Highlands. This is the center of the peninsula and during the month of June the region gets showered with occasional and short rainfall
East coast: Top tourist destinations in this part of the country are Kota Bharu, Perhentian Islands, Tioman Island and Terengganu. If you are planning on visiting Malaysia for its beaches in June, then pick East Coast! Sunshine, blue skies and perfect sea condition combine to make your beach escape a delight. In fact, islands like Perhentian open for a short period of time around June itself.
West coast: Penang, Langkawi and Pangkor are top attractions of the Malaysian West Coast. Weather conditions would not be as good as they are in the East Coast during the month of June, as south-west monsoon leads thunderstorms and sporadic sea waves. Though there are more chances of sunshine than rain, you can give it a miss during this time and head to the East Coast as mentioned earlier.
Must Read: 5 Invaluable Malaysia Travel Tips For First-time Visitors
Places to visit in Malaysia in June
1. Perhentian Islands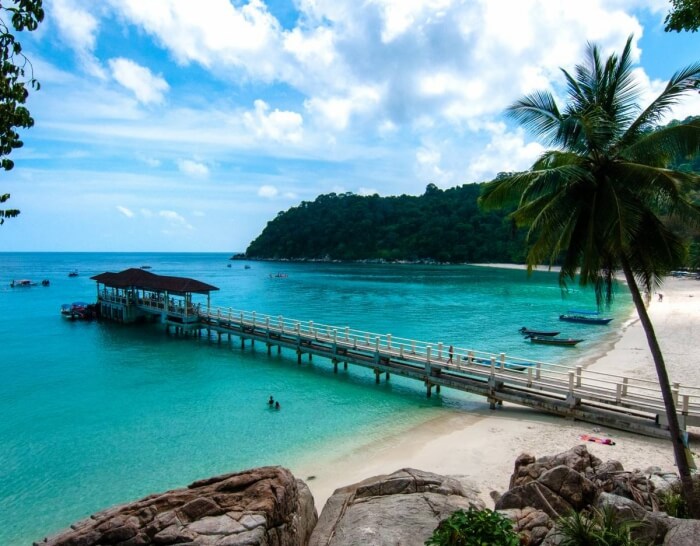 Looking nothing less than a fantasy, Perhentian Islands in Malaysia is indeed best visited in the month of June. This is among the best Malaysian islands and consists of two islands, namely – Pulau Perhentian Kecil and Pulau Perhentian Besar. This is Bahamas on budget! Though there are not many options, but you can find budget accommodation here easily. You can even book yourself a tented stay if you are exploring on a shoestring budget.
Tip:Since the islands are open for tourists for a short period of time, make sure you pre-book your stay in advance.
2. Malacca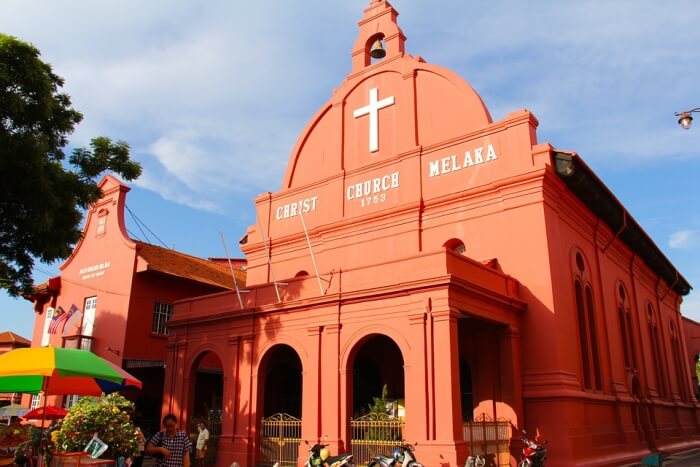 Malacca is a UNESCO World Heritage Site, located merely 150 km from the capital city, Kuala Lumpur. The red hued landmarks and the colorful cycle rickshaws set this place apart. The city is enchanting, just a stroll by the Malacca River will fill your heart with pleasure. The Jonker Walk Street is arrayed with boutique showrooms and stalls selling cute and artsy knick knacks you cannot give a miss to.
As mentioned, Malacca is actually 2 hours away from Kuala Lumpur and you can consider a day trip to. Thanks to ease of connectivity, you will easily be able to commute between the cities on time. It's always a smart move to pre-book your bus tickets online.
Tip: If you are vegetarian, do your research well, as most of the local restaurants serve non-vegetarian food primarily. There are a few options, but not none!
3. Kuala Lumpur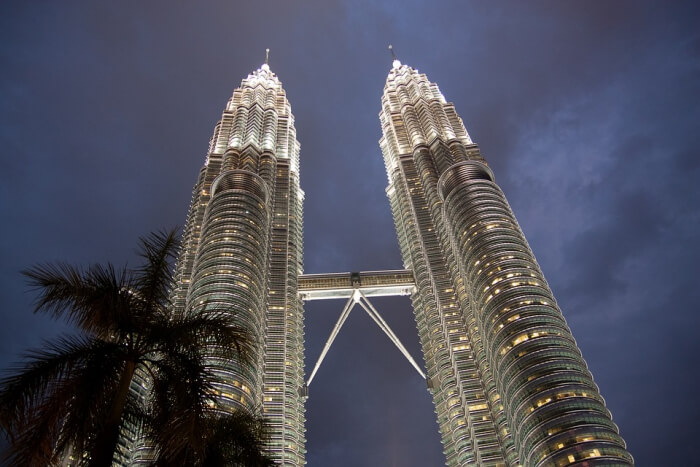 Kuala Lumpur is a global city and the capital of Malaysia. This also is among the main entry ports of the country and you can indeed expect the highest standard of amenities here. Even if you are on a budget you will be spoiled for choice when picking hostels and hotels in Kuala Lumpur .
Coming to sightseeing, whether you are traveling solo, with spouse or even with family, you will be pleased with number of attractions. Petronas Towers, KLCC Bird Park, KLCC Aquaria and Petaling Street are among the best places to visit in Kuala Lumpur.
Tip: Consider staying in Chinatown if you wish to stay close to top attractions and that too on feasible budget. This also is an ideal location for unforgettable shopping experience.
Must Read: 10 Top Things To Do In Kuala Lumpur
4. Cameron Highlands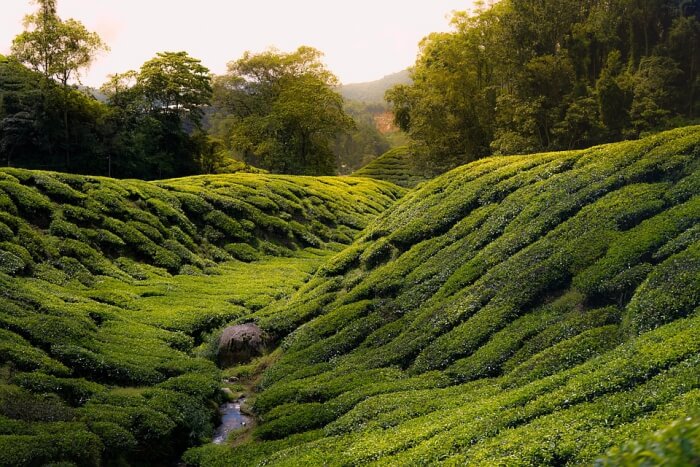 The Cameron Highlands mesmerizes with its lush green hillocks covered mainly with tea plantation. It is about 200 km away from Kuala lumpur, and if you are thinking about a day trip it would be possible if you time it right.
This is the largest hill station in the country, also known for its Colonial charm. The place is in fact named after Sir William Cameron, a British general who mapped the region during 1885. Trekking, tea culture and temple visit are among the highlights of Cameron Highlands. June is a perfect time to visit Cameron as the temperature stays super pleasant and the area is fragrant.
Tip: If planning a day trip from Kuala Lumpur to Cameron Highlands, make sure you leave early in the morning (maximum around 7-8). You must book bus tickets in advance in order to get going at the planned time, otherwise it would be sold out.
5. Tioman Island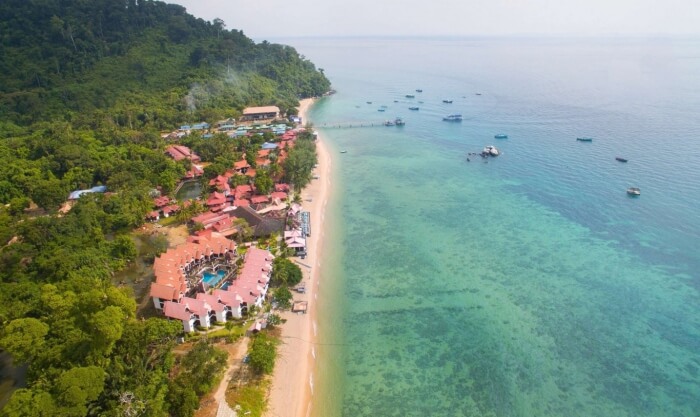 Image Source
A nature reserve, Tioman Island is another jewel in the crown of Malaysia. This island paradise consists of eight prime villages with Kampung Tekek being the most popular and populous, though most of the island is sparsely inhabited and densely populated. When it comes to accommodation you'll find decent choices in your budget. Surely, the duty-free status of Tioman will come as something that excites the most.
Tip: The ferry to Tioman leaves from Mersing and it takes 2.5 hours to reach the destination.
Top activities in Malaysia in June
1. Trekking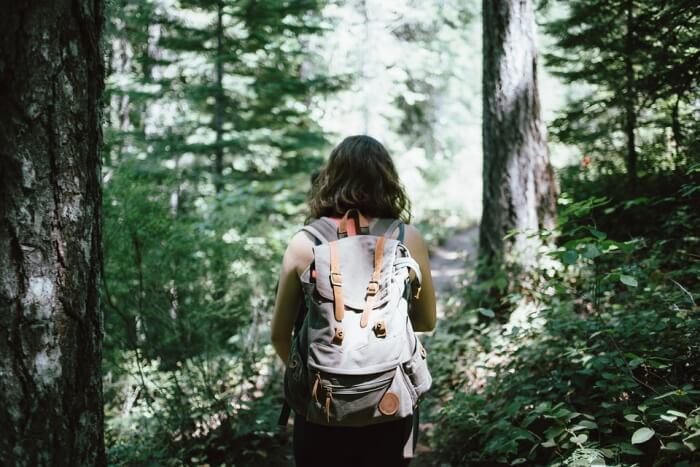 Image Source
Where: Gunung Kinabalu, Cameron Highlands and Penang
2. Snorkeling and Scuba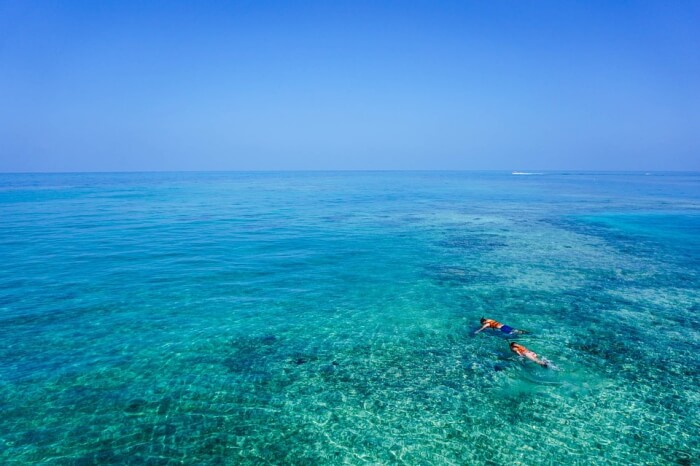 Where: Perhentian Islands and Tioman Island
Suggested Read: Best Hotels In Malaysia: For Those Who Love Living Life To The Fullest
3. Shopping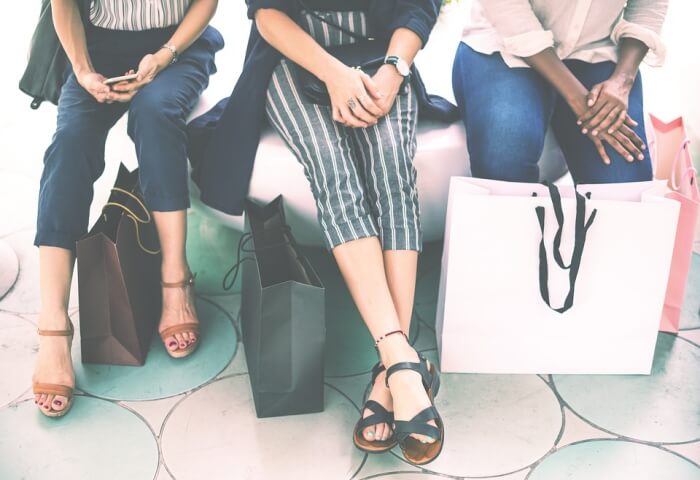 Where: Kuala Lumpur, Cameron Highlands and Malacca
4. Camping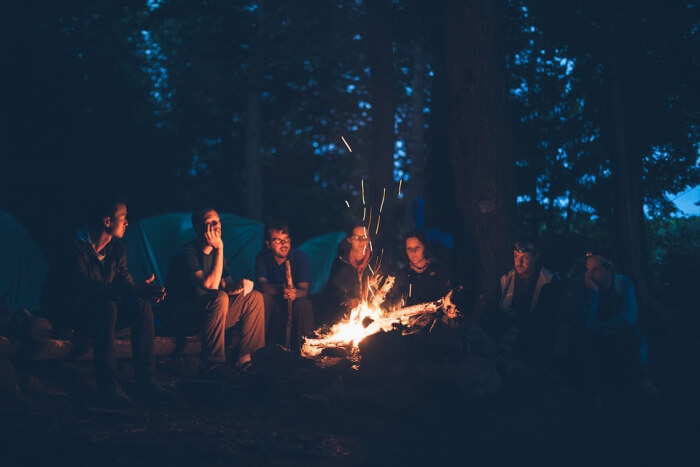 Where: Cameron Highlands
5. Jungle safari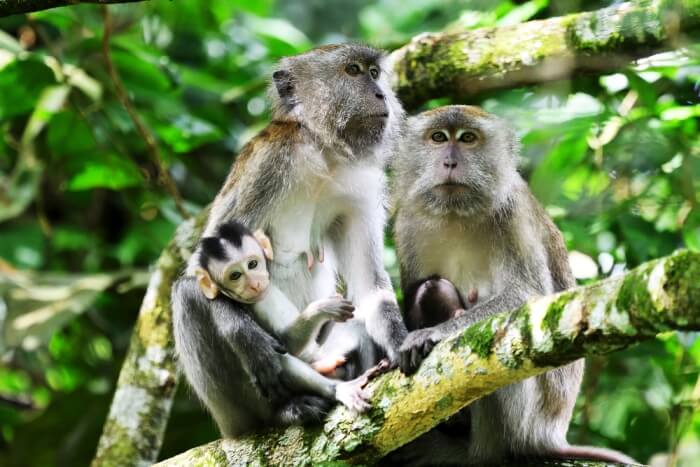 Where: Gunung Kinabalu, Taman Negara and Gunung Mulu National Park
So, with everything understood you are now ready to fly! Book your Malaysia tour package as soon as possible to get the best deal in flights and hotels.
Further Read: 10 Reasons To Visit Malaysia That Will Trigger Your Wanderlust
Comments
comments