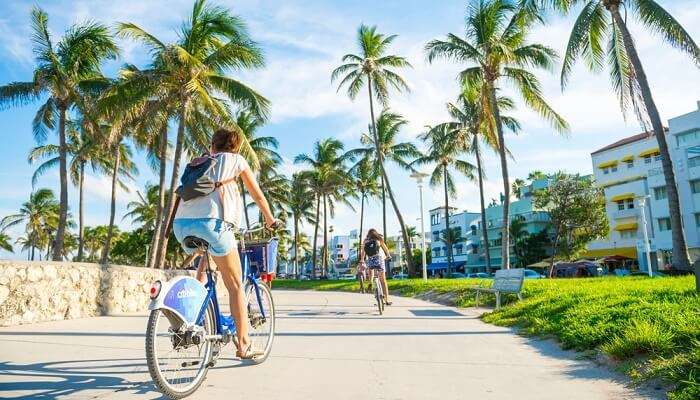 It's 2021 and Florida brings a new version of the theme park and named it MIAMI LAND. This is the place which every adventure and nature lover must have dreamt of once in their life. Confused? Well, till date every kid used to dreamt about visiting the Walt Disney World. But this unique theme park turned the tables upside-down with its one of a kind idea. Already labelled as the "Florida's largest theme park", is the new dreamland for the kids with a much bigger area than Disney World and Universal Orlando Resorts combined. Isn't that just crazy? Not just this, but another fascinating thing about this place is that there are no rides like any other theme parks in the world. *Surprise*
Idea Behind MIAMILAND
The entire concept of the MIAMI LAND was done by The Greater Miami Convention & Visitors Bureau (GMCVB) to let the visitors explore the region of Miami as a part of a gigantic theme park. Actually, MIAMI LAND is not exactly a theme park as it is termed as because the attractions inside that are Miami's already-existing sites which include Everglades National Park and Biscayne National Park. The idea of MIAMILAND is an extended vision of the Found In Miami campaign.
What Is "Found In Miami" Campaign?

The motive of this campaign was to encourage visitors to explore the adventure and natural beauty which is abundant in Miami's environment. This was a three-phased campaign which was ideally designed to attract travelers with an "explorer's" mind who wants to see the natural side of Miami while on their vacation. In the initial stage, this campaign was started with teaser videos which promoted the upcoming theme park which included both local and tourist interest. The second phase showcased Greater Miami's natural assets to advertise the MIAMI LAND and broadcasted the national parks and beaches of Miami. In the final phase, the organization focused on showcasing sustainability, giving new itineraries and also providing new content.
Further Read: 28 Best Amusement Parks In The World For A Dose Of Extravaganza!
Miami is all set to welcome its visitors and offer them a place which is not just fun but an experience to cherish for a lifetime. Keeping in mind it's tourism, the city has set up a standard for other places around the world. Now, who wouldn't want to take a real boat tour on a real river or witness the actual beauty of nature? This might not be the regular theme park, but it definitely guarantees to more than just regular. So now when you plan a vacation in the USA, make sure that this place should be on the top of your bucket list.
People Also Read
Godzilla Theme Park In Japan Walt Disney World Ushaka Marine World