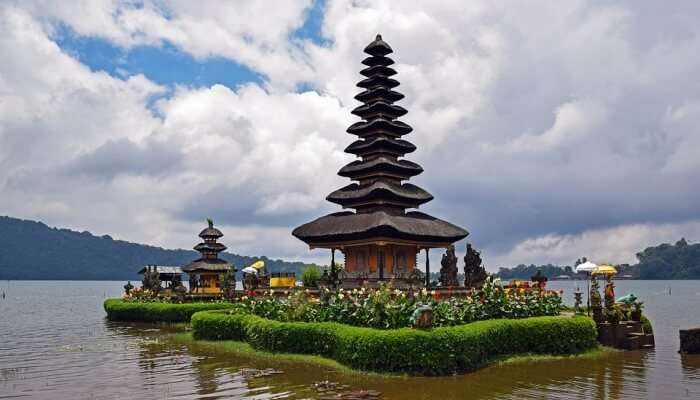 Since Bali is known for its mesmerising natural setting, visiting some of the most picturesque sites here is a must. Gitgit waterfall, located in the northern region of Bali will simply take your heart away with its beauty. Nature lovers won't be able to get enough of this waterfall owing, as it is covered between mesmerizingly lush greenery. The cliffs around this waterfall are breathtakingly majestic. When you'll be here, you would not want to leave but if you want to make your day more productive and are not willing to miss out on anything, then do explore the different monuments near Gitgit Waterfall Bali. The day will be equally amazing for both nature lovers as well as history buffs.
The monuments in Bali are known for their epic architectural genius and awe-inspiring structure. While exploring these monuments, make sure you are going with a guide to have a deeper idea behind their construction. Depicting religious or historical aspects of Indonesia, these monuments might as well become the highlight of your Bali trip. رياضة اون لاين
3 Monuments Near Gitgit Waterfall Bali
The eye-pleasing waterfall is one of the most beautiful sights you can behold in Bali. The path to reaching Gitgit waterfall involves a light trek. Therefore, not only will you enjoy a great view of the waterfall but will also get to indulge in some easy but adventurous activity. Falling amidst the lush-green rainforest, the whole setting around this waterfall will steal your heart. Don't forget to take your camera along as you'll get numerous instagram-worthy pictures here.
There are many places located around this waterfall that you must visit; some of the most prominent being the monuments. Visiting the monuments of Bali will definitely enrich your travel experience,as they reflect the cultural, religious, and historical aspects of the island of Bali. Imagine at one point losing yourself to the sound of water streaming down and beholding the rich heritage of Indonesia the next. Some of the major monuments located near the waterfall have been listed below! Don't forget to add them in your itinerary.
1. Tugu Singa Ambara Raja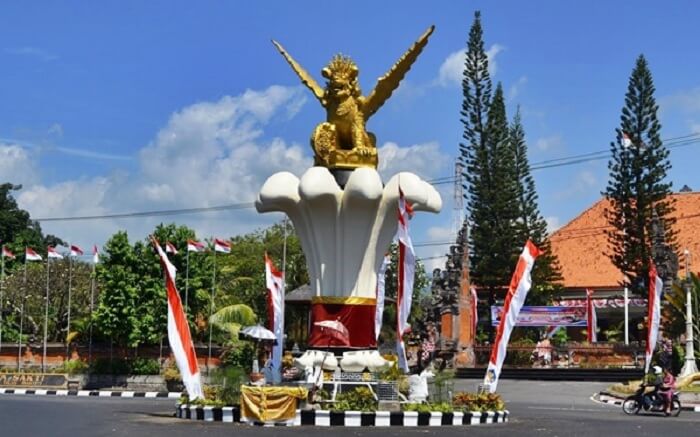 The icon of Singaraja is a statue of a winged lion atop a base shaped like a lotus to symbolize strength and power. It was built in tribute to Gusti Panji Sakti who founded the kingdom of Buleleng. Its located in the middle of Singaraja.
Location: Jl. Ngurah Rai, Singaraja 81117
2. Margarana National Monument Park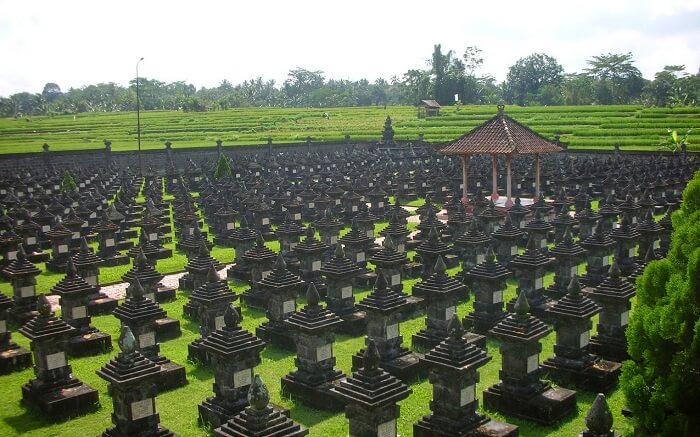 Margarana National Monument Park is a monument in Bali that was set up to commemorate fallen soldiers in the Battle of Puputan Margarana that took place in 1946 against the Netherlands. Theres a 17-meter tall monument with a sculpture of the letter Gusti Ngurah Rai wrote to the Netherlands.
Location: Kelaci, Marga Dauh Puri, Marga Dauh Puri, Marga, Kabupaten Tabanan, Bali 82181
Timings: 8am to 5pm
 Margarana National Monument Park
3. Gunung Kawi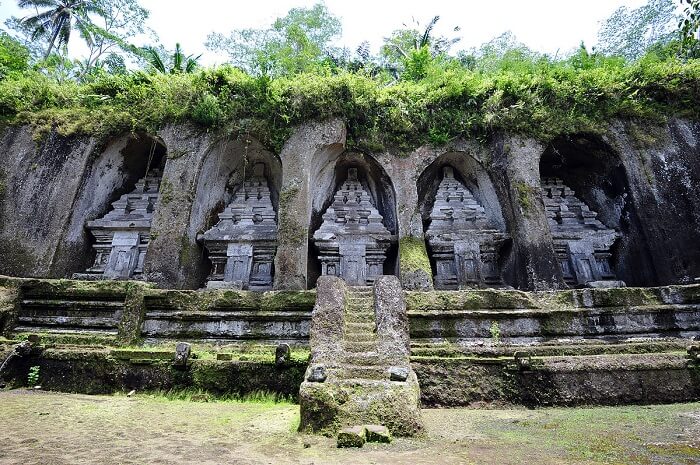 This historical monument in Bali dates back to the 11th century and features almost a dozen rock-cut shrines carved into a cliff face. Not much is known about the religious monument in Bali but its believed that the shrines are memorials to King Udayana.
Location: Banjar Penaka, Tampaksiring, Gianyar, Bali 80552
Timings: 8 am to 6 pm
Entry: INR 70 for adults and INR 40 for children
Bali is known for its beachy vibe and greenery but the monuments of Bali add more value to this island. So, when planning your Bali vacation with your loved one, friends, or family, don't forget to enlist the above-mentioned monuments near Gitgit waterfall Bali and make your travel experience worth remembering. Combining your visit to the monuments with that of the waterfall will give you a clearer picture of the island of Bali.