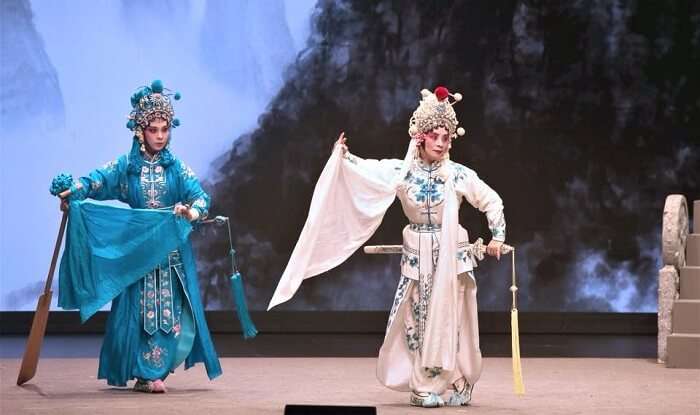 A trip to Singapore consists of many exciting experiences and indulgences like a visit to the Universal Studios, Night Safari, Jurong Bird Park, Marina Bay, Gardens by the Bay and more such magical experiences that will leave you spellbound with memories that will last forever. You can do ample of things and the itinerary might seem endless to explore the Lion City, but here's how you can make the most of your holiday experience in Singapore. Sit back and relax, stroll the art galleries and wander the halls of the grandeur structures as we have chalked out a list for you all to take a walk down the history of Singapore.
Singapore is many things, but being culturally driven and keeping it intact is an important aspect of this country. The National Gallery Singapore is located in the Downtown Core of Singapore and it oversees the world's largest public collection of Singaporean and Southeast Asian Art, consisting of over 8,000 artworks. The museums in Singapore display a beautiful portrayal of art and culture in Singapore and this list gives you an opportunity to explore and learn about its rich history. Read on to know more about such museums near National Gallery Singapore that will give you an insight into the history of Singapore.
Museums Near National Gallery Singapore
Here's a list of 6 museums near National Gallery Singapore to add some fun and knowledge to your holiday experience in Singapore.
1. Malay Heritage Centre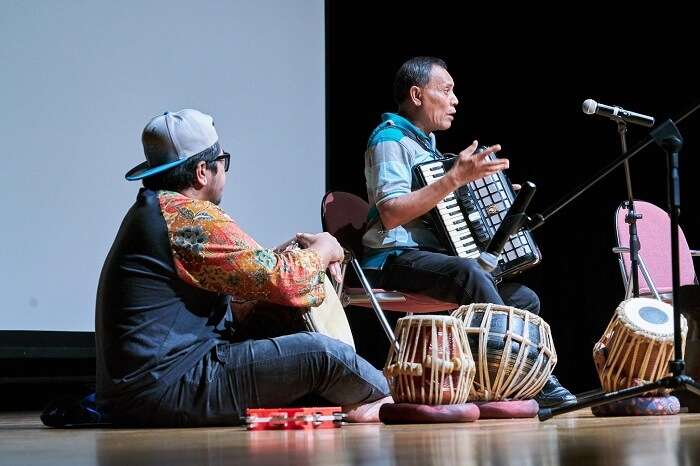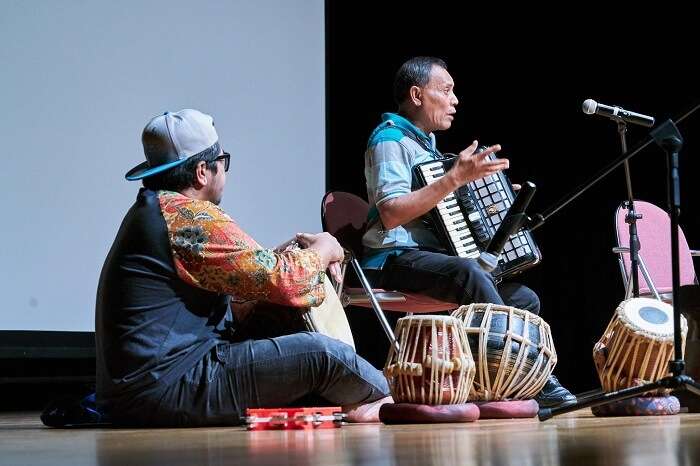 Image Source
Malay Heritage Centre is a must visit in Kampong Glam while you're in Singapore as it provides you with all the essential cultural exposure and learning opportunities for visitors of all ages. The centre acts as a vital heritage institution for the Malay community in Singapore. The Malay Centre was built around 160 years ago by Sultan Ali, the son of Sultan Hussein Shah, and beautifully restored to its former glory, the Malay Heritage Centre is a must visit for anyone who is keen on learning and understanding the history of Singapore's Malay Community. It's a showcase of Malay heritage and culture in Singapore that houses historical artefacts, interactive multimedia, and colourful exhibits.
Location: Malay Heritage Centre, 85 Sultan Gate, Singapore 198501
Timings: 10 am – 6 pm
2. Indian Heritage Centre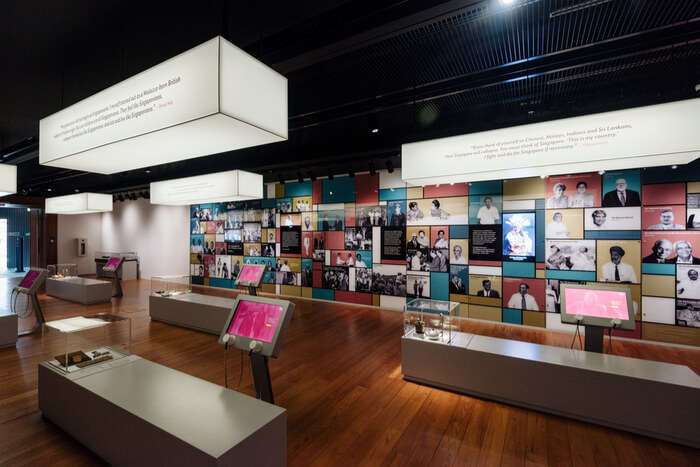 Image Source
The four-storeyed building seeks to create an urban forum for the celebration and appreciation of Indian culture in Singapore. It is an iconic and unique structure that is formed in the shape of a baoli (Indian stepwell) that blends both traditional Indian as well as modern architectural elements. The Indian Heritage Centre is a cultural centre and museum that portrays the culture, heritage and history of Indian Singaporeans.
Location: Indian Heritage Centre, 5 Campbell Ln, Singapore 209924
Timings: 10 am – 7 pm
3. Artspace Museum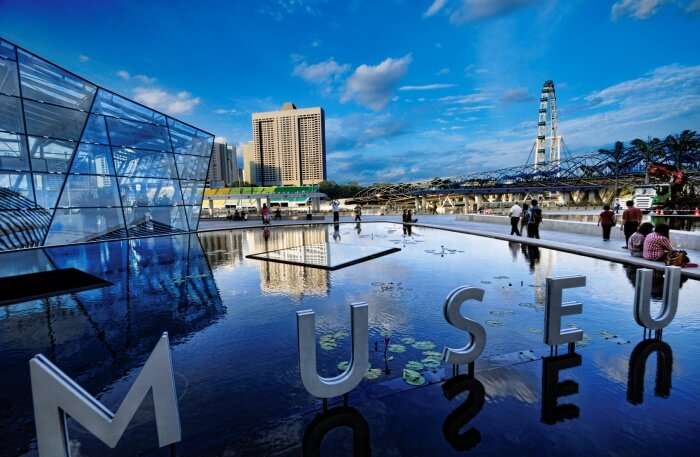 ArtSpace Museum, which is located at the Prestige Istana Park, redefines art and lifestyles. Being a leading art club for all, anyone from anywhere can learn, enjoy and appreciate art here. It can be reached easily as it is just a 5-minutes walk away from the Dhoby Ghaut MRT. It offers flexible timing and personalized painting and drawing workshops for the art lovers to explore, learn from and enjoy.
A Helix Bridge Guide For History Lovers And Aesthetic Experience Seekers
4. Asian Civilizations Museum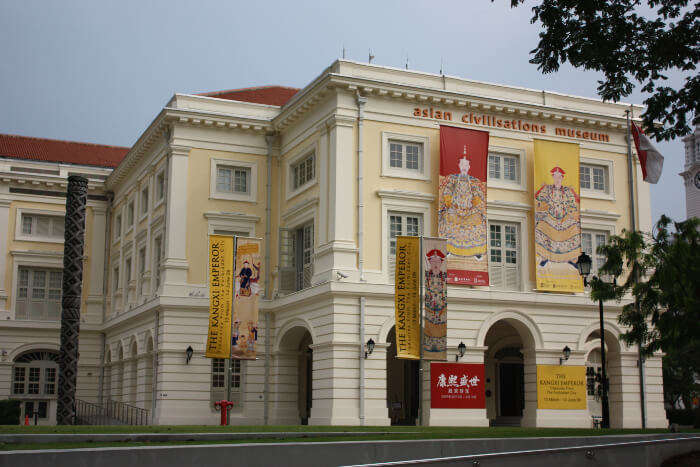 Experience and see all about the Asian heritage at large and especially everything which Singaporean heritage has to offer. The museum offers a stunning blend of unique customs of various countries like India, China, and other South East Asian places. The architecture of this place is in a neoclassical style which was seen during the colonial period in Singapore. The museum aims to show the various art forms in existence along with the language and other creative ideas which are a stable of various religions. Guided tours are available for an hour each. If you get hungry or feel tired over traversing this huge place there is an in-house eatery which serves perfect Singaporean cuisine and you can enjoy your breakfast and lunch in here.
Location: The Historic Empress Place Building.
Hours Open: 10:00 to 19:00 from Saturday to Thursday; Fridays- 10 am to 9 pm
Admission: Depends upon the tour taken.
54 Remarkable Places To Visit In Singapore In 2022 Where A Wandering Heart Finds Peace
5. National Museum Of Singapore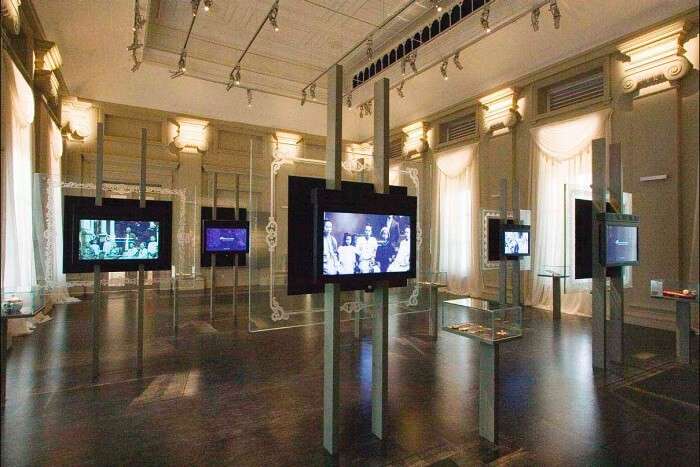 Image Source
This is the place to visit to learn all about the country be it wars, architecture, fashion, designs or culture. Best among the historical museums in Singapore, it takes you through an intriguing journey of fun and information. And its not just a depository of artifacts. There are video montages, interactive exhibits, guided tours, art performances, live galleries and movie screenings.
Quite unconventional with various fun sessions and interactive exhibitions, National Museum is a beautiful amalgamation of all the historical sites in Singapore, at one single place.
Opening hours: 10 am to 6 pm
Entry fee $ 10
Website
6. Mint Museum Of Toys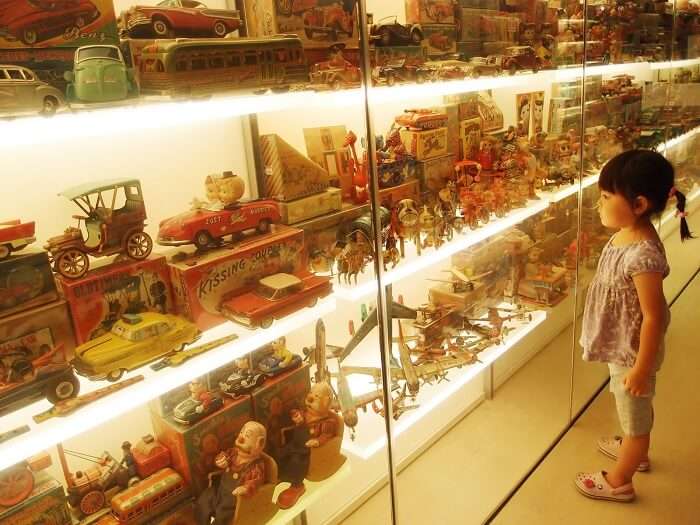 Image Source
The feeling of nostalgia is dominant inside the historical buildings in Singapore. Rows of toys, collectibles and comics will take you down the memory lane. Besides, the information about the era to which they belong is quite interesting.
The Mint Museum of Toys boasts of more than 50,000 vintage toys, of which some are as old as 120 years. Definitely, the museum is a top contender among the quirky historical places in Singapore.
Opening hours: 9:30 am to 6:30 pm
Entry fee: $ 15 for adults and $ 7.5 for children
Website
Blast From The Past: 11 Spectacular Historical Places In Singapore
We hope that this list gave you an insight into the art and culture of Singapore and developed an interest in you to take a stroll around the galleries of these grandeur buildings housing some of the most important artefacts and documents that reflect the culture of Singapore so beautifully. National Gallery Singapore is the art and soul of the Lion City, make sure you pay a visit to this art district on your trip to Singapore.
Comments
comments