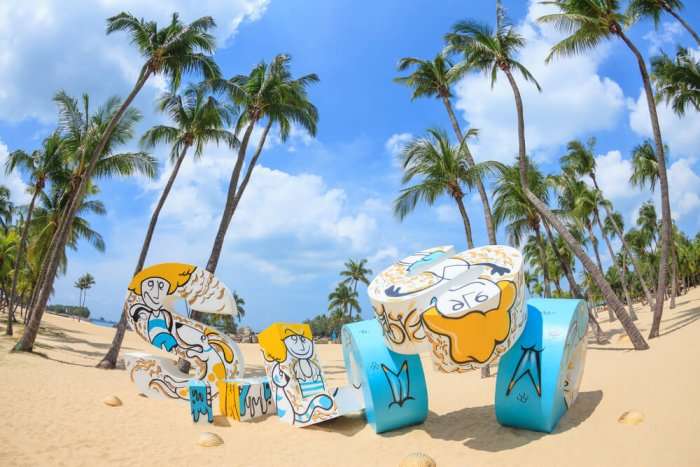 An old fishing village, Sentosa was converted into a British military base first and was later renovated in 1972 to an idyllic island complex. An attraction, a tropical tourist center, a nature reserve and a heritage center, Sentosa has everything a tourist can dream of. There are a number of museums near Siloso beach that can help you learn more about this beautiful city nation! Located in the 390-hectare leisure district, the island is only minutes away from the cable car, ferry and highway. Discover the best of your stay in Sentosa to explore the surroundings of the city.
The reason why Singapore has been able to achieve what it has become due to its unique history and geography. Singapore's strategic position on the routes between India and China, excellent harbor, and free-trade port were the first pillar of success in the ancient and medieval times. In the 20th century, after Singapore's first success, it was Lee Kuan Yew brought about new changes in the first half of the century. It was in this manner that a city-state like Singapore – one of the youngest countries in Asia – left behind large nations in terms of development. There are a lot of questions when it comes to the origin of the country. For example, what does the name mean? Is there a story behind this name? In Malay, 'Singa' is the term used for Lion while 'pura' means city. So, Singapore means the city of Lion. However, there is no proof if lions did actually exist here. As science says otherwise, the story of the name was traced back to the 14th century when a prince from Sumatra deboarded here and saw a huge beast. When he asked the locals what it was, they said it was a "Lion". While this may or may not be true, we know that the current image of the city-state is well-earned
Museums Near Siloso Beach
The best hiking trails can be found here with 3.2 km hiking trails located around Siloso, Palawan, and Tanjong. Sentosa Beach is a paradise if tranquility is what you seek. Enjoy the romantic sunset on Sunset Bay and enjoy the best views of the South Islands. Sentosa is Singapore's coastal getaway and for a reason.
1. Police Heritage Centre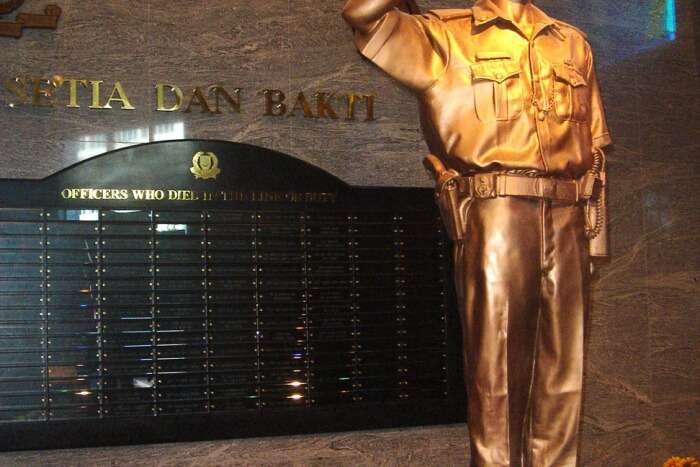 The PHC logo is a feather quill to symbolize the connection between the present and the past in order to plan the future and maintain the legacy of the SPF. The PHC has put up for display exhibits that allow a peek into how the SPF was founded and their systems developed since the 1800s. It sheds light on the trust that exists between the public and the police as a result of the corrupt-free rule of lar and carrying out of justice.
10 Things To Do In Novena To Make Your Singapore Trip More Fun
2. Trick Eye Museum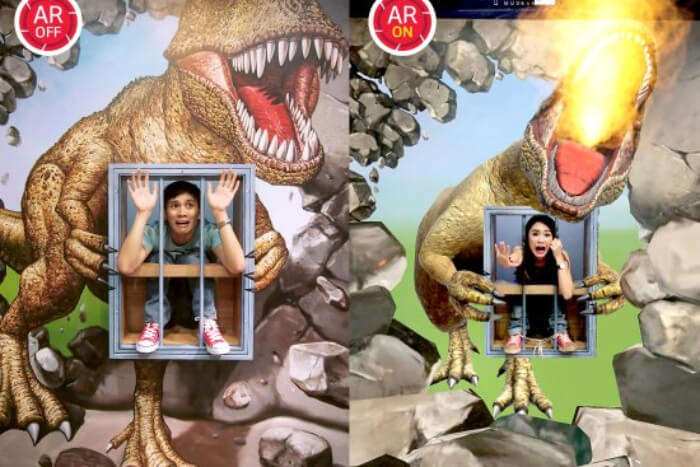 Leave reality behind and bring just your free imagination with you in this unique museum. This place is one of the most internationally acclaimed optical art museums of Korea and is some of the best places to visit if you are looking for anything different to do from the usual while here. This museum uses Augmented Reality factors and features. This AR feature helps bring the art exhibits here to life. But it's not just 3D. These AR features are put into 80 art installations with optical illusion which will fill your mind with amazing sounds, lights, and other exciting special effects.
Location: 26 Sentosa Gateway #01-43/44, Singapore 098138
Price: Adults-$25.00; Children- S$20.00; Seniors- $20.00
Opening Hours: Open Daily, Time: from 10 AM to 9 PM.
Challenge Your Sense Of Reality At The Trick Eye Museum In Singapore!
3. Peranakan Museum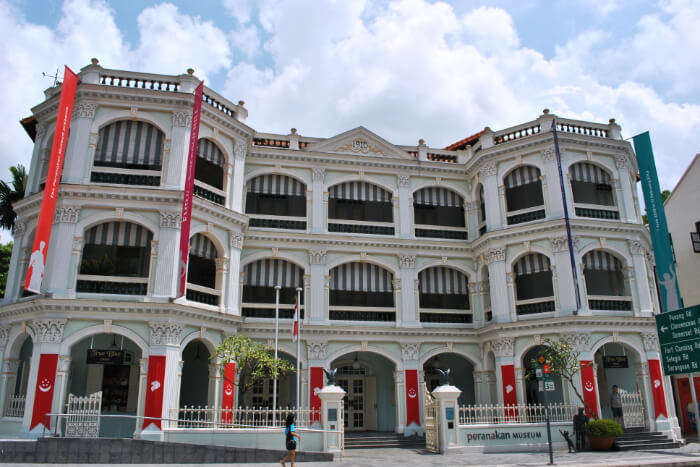 Peranakan Culture is actually one of the major South Asian hybrid communities. It consists of three cultures; namely Malay, Chinese and Indian. This museum houses some of the largest collection of this bygone hybrid of heritage and culture. Built in the year 1913 by some Chinese traders, this venue contains three stories which each house very distinctive artifacts which are related to Peranakans. Here you will get to experience museum tours which will take through the traditional Peranakan's huge 12-day wedding complete with furniture, textiles and ancient jewelry. The tour is available in Japanese, Mandarin, English, and French languages. You can also book a private tour for your group of it contains 20 people or more.
Location: Armenian street.
Hours Open: 10 to 19:00 and 10 to 9 pm on Fridays.
54 Remarkable Places To Visit In Singapore In 2022 Where A Wandering Heart Finds Peace
4. National Museum Of Singapore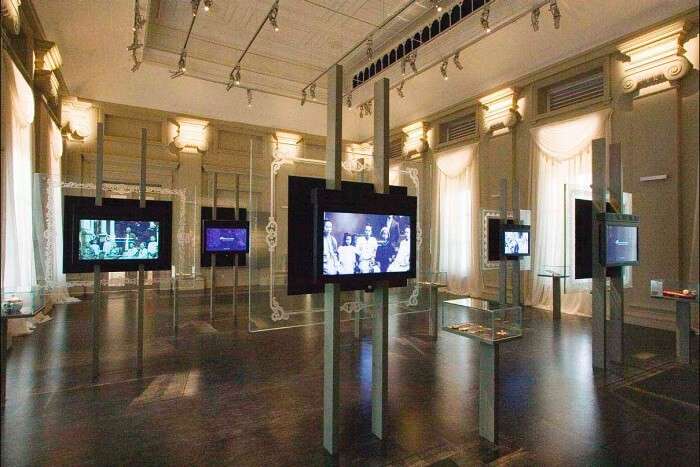 Image Source
This is the place to visit to learn all about the country be it wars, architecture, fashion, designs or culture. Best among the historical museums in Singapore, it takes you through an intriguing journey of fun and information. And its not just a depository of artifacts. There are video montages, interactive exhibits, guided tours, art performances, live galleries and movie screenings.
Quite unconventional with various fun sessions and interactive exhibitions, National Museum is a beautiful amalgamation of all the historical sites in Singapore, at one single place.
Opening hours: 10 am to 6 pm
Entry fee $ 10
Website
3 Interesting Museums In Jurong West You Ought To Visit In Singapore
5. Mint Museum Of Toys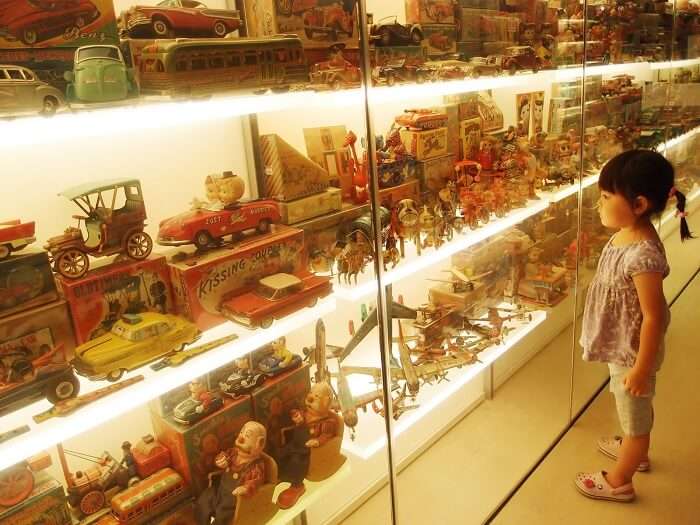 Image Source
The feeling of nostalgia is dominant inside the historical buildings in Singapore. Rows of toys, collectibles and comics will take you down the memory lane. Besides, the information about the era to which they belong is quite interesting.
The Mint Museum of Toys boasts of more than 50,000 vintage toys, of which some are as old as 120 years. Definitely, the museum is a top contender among the quirky historical places in Singapore.
Opening hours: 9:30 am to 6:30 pm
Entry fee: $ 15 for adults and $ 7.5 for children
Website
Read More: Blast From The Past: 11 Spectacular Historical Places In Singapore
Siloso beach is one of the most famous places in Singapore. Siloso is a sunny retreat where fun takes precedence over boredom. Siloso, Singapore's most modern beach with the best bars and restaurants, is the beach for those who want to have fun day and night on their Singapore trip. Put on your favorite bikini and take a dip in the cerulean waters of Singapore. Or just get tan and admire other people on the beach. Check out the theme bars around you. You can surf on an artificial wave or relax in a sauna near the beach. A variety of dining options await you throughout the day, with delicious bistro menus and exceptional restaurants. Do not forget to try windsurfing, kayaking, cycling, skating or other exciting activities on the beach. There are a number of museums near Siloso Beach where you can chill out after a great tan session
---
Looking To Book An International Holiday?
Book memorable holidays on TravelTriangle with 650+ verified travel agents for 65+ domestic and international destinations.
---