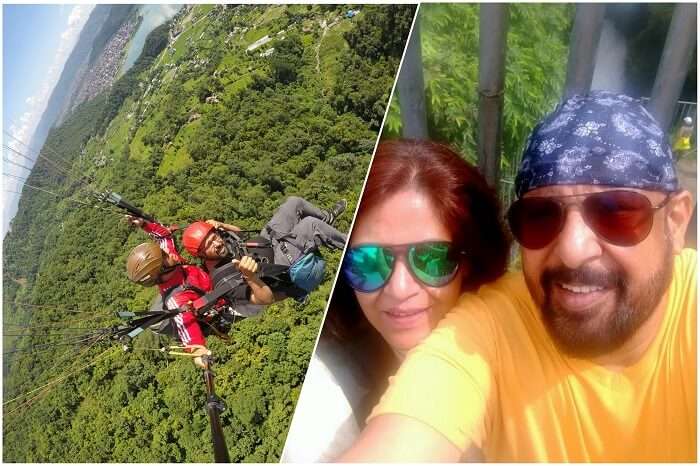 We look far-and-wide for a novel paradise to explore, while it is sitting right next to India! Travelers at heart, Narayan and his wife realised this before most other tourists and booked themselves a 7 nights 8 days Nepal tour package. Find out how Nepal enthralled them!
Trip Duration: 7 Nights 8 Days
Trip Cost: INR 54,250/-
Agent Name: Snowyoda Expeditions
Inclusions: Airport Transfers, Accommodation, Breakfast & Dinner, Sightseeing, Local Sim Cards, Paragliding
Exclusions: Flights, Entry Tickets, Lunch & Dinner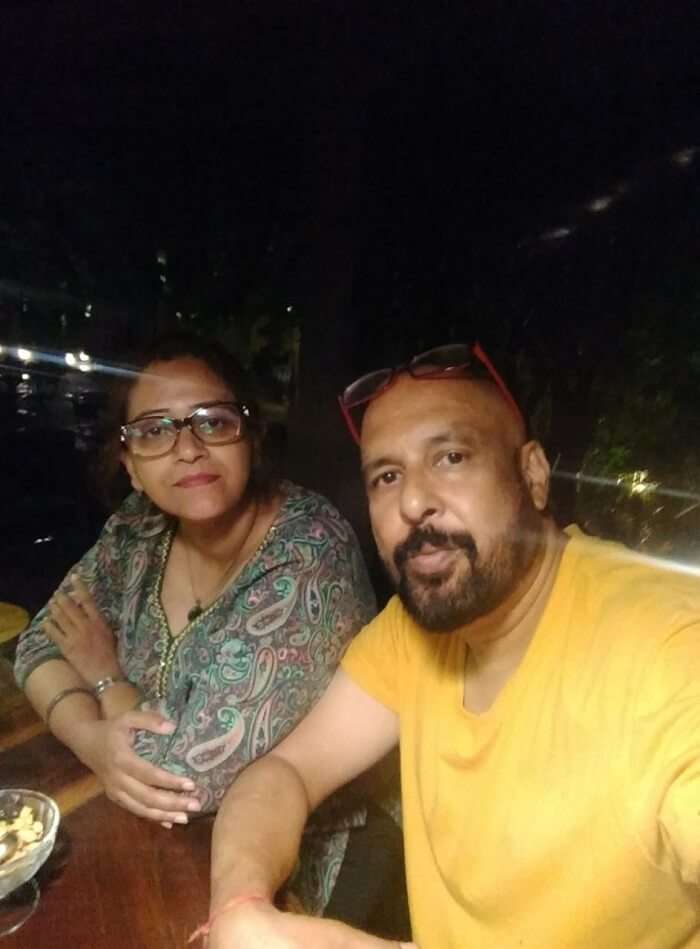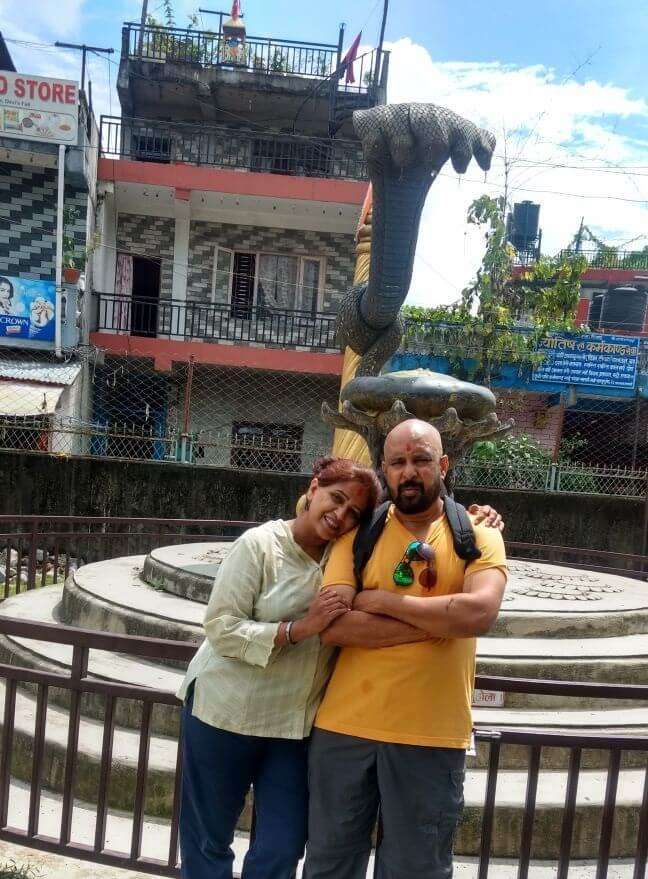 We are a fun-loving couple. We love to embrace new cultures in totality. This includes interacting with locals, trying out the local cuisine, and doing stuff that's not run-of-the-mill and touristy. We prefer to travel by ourselves, and not as part of a group. This lets us plan our travel days the way we want to, which includes last-minute changes.
To us, travel means getting away from our routine. It's about discovering a new place, exploring a new culture, and simply enjoying everything that the destination has to offer. It's about doing things at our pace without too many hefty plans and a lengthy itinerary.
It's been a dream for the two of us to visit Nepal. And there was no better time than this for us to take this trip. So, while looking for packages, we came across TravelTriangle through web search and decided to give it a try. We're the kind of travelers who want the freedom to be able to mold our travel plans in whatever way we like, even if we're doing it at the last moment. This is why we were comfortable with letting TravelTriangle design our romantic Nepal trip. Their services, we must say, weren't bad at all!
Out of the numerous tour agents that contacted us, we finalised upon Snowyoda Expeditions since they offered us exactly what we wanted. Once the payments were through, we set off on the most awaited holiday of our lives!
Here's a day-wise account of what all we did on our trip
Day 1: Arrival at Kathmandu | Overnight stay at hotel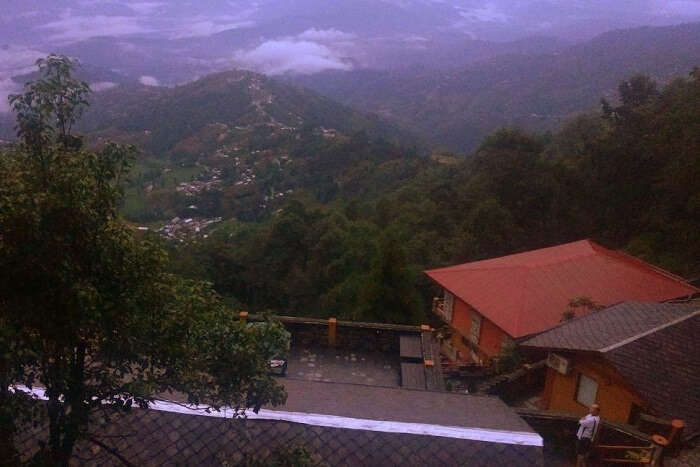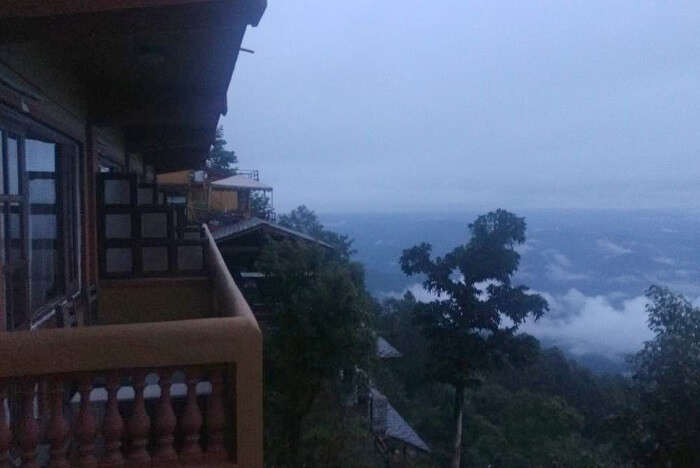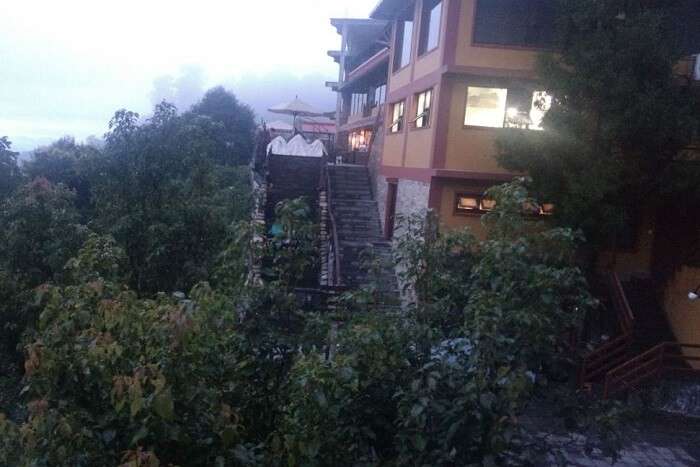 We landed at night in Kathmandu on Sep 9, 2017, the first day of our 8 days Nepal holiday. We had a dedicated chauffeur driven car who took us to our hotel through enchanting views of Nepal's landscapes that we had ever only dreamt of seeing! We checked into Hotel Shangri-la. That night was horrible because the AC didn't work in the room; the room was dank and smelly. An AC technician came to the room in the middle of the night and worked on the AC non-stop, but it wasn't of much help as the machine still refused to work.
Day 2: Relocation to Hotel Shambala | Sightseeing in Kathmandu | Soaltee-Grand Casino with cultural programmes | Overnight stay at hotel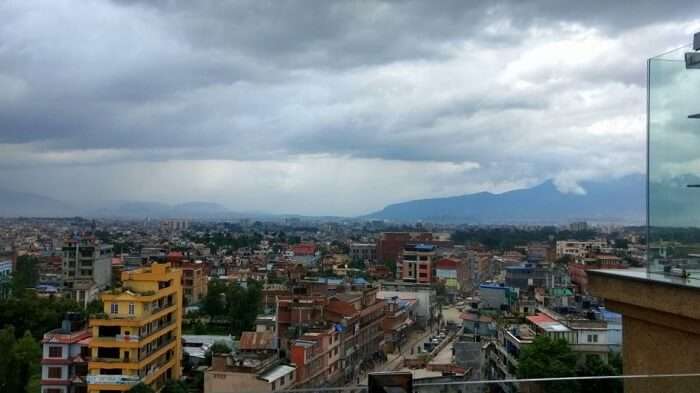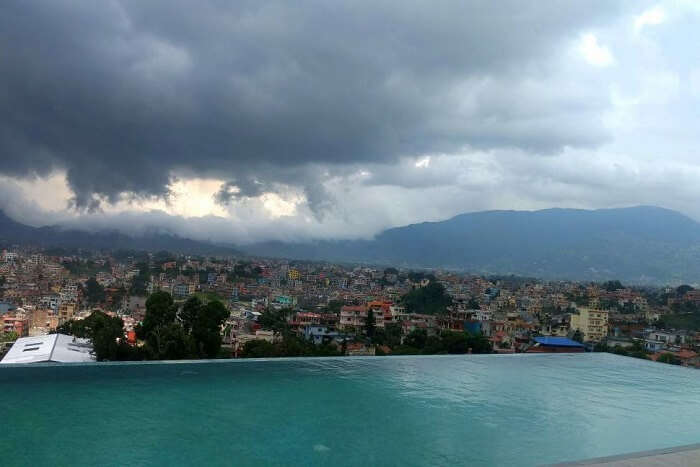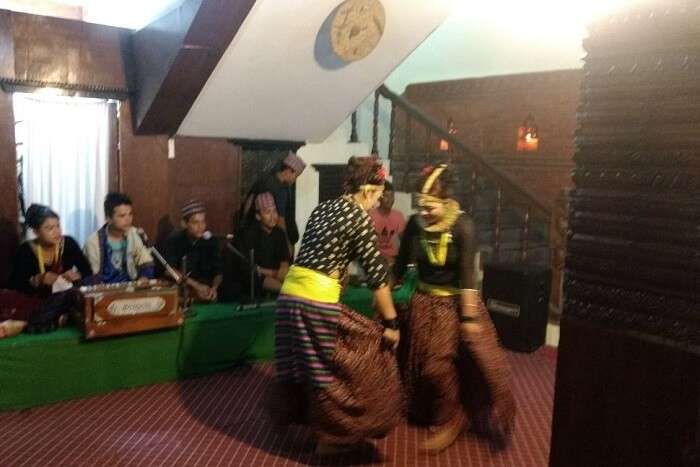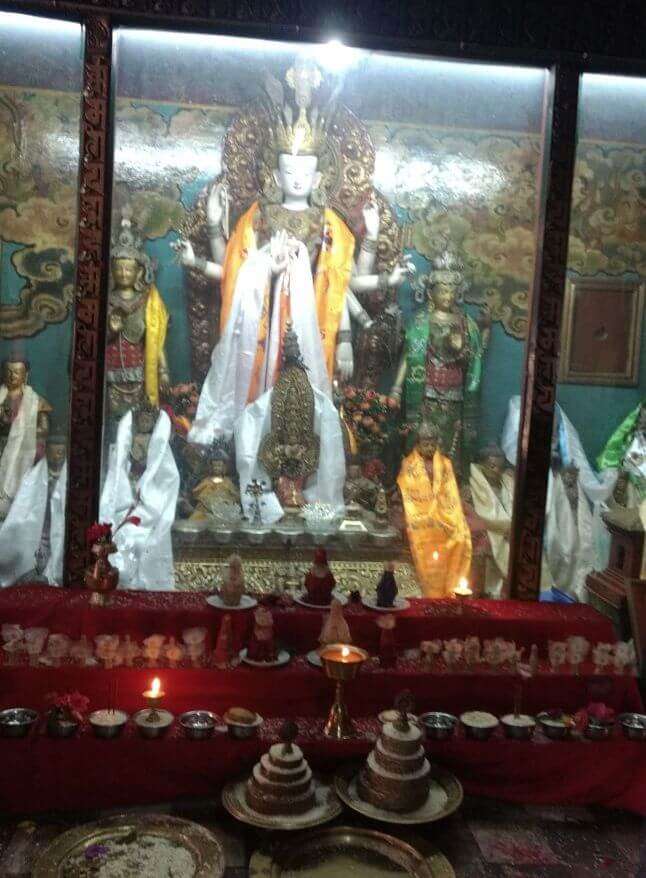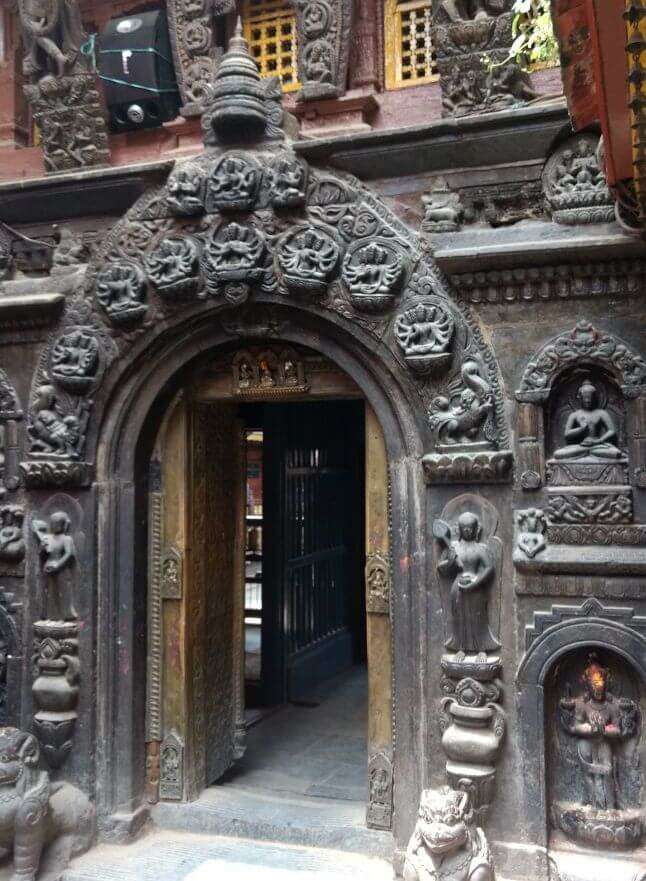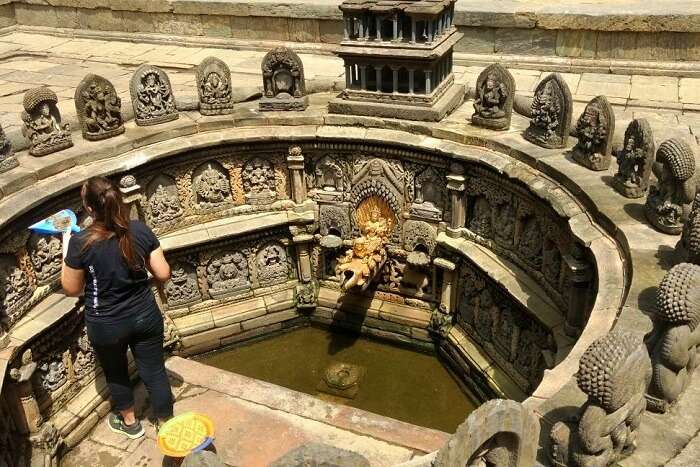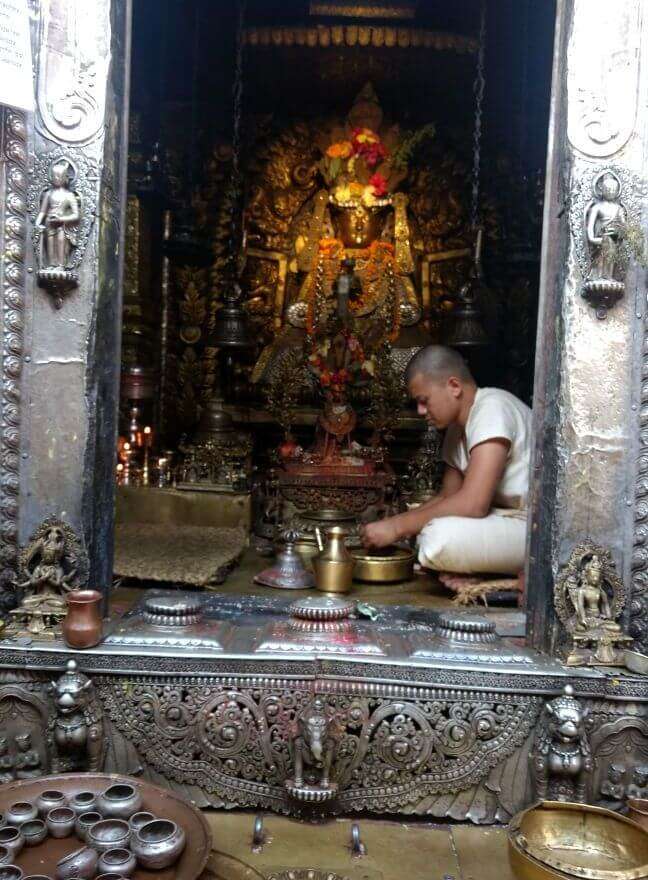 How To Turn A Friends' Trip To Ladakh Into An Adventurous Affair
On Sep 10, 2017, we moved out of Hotel Shangri-la post breakfast and checked into Hotel Shambala. We lost half a day here in this relocation. Post lunch, we went sightseeing in Kathmandu and finally began our romantic Nepal trip. We visited the Swayambhu Nath temple located atop a hill on Kathmandu Valley surrounded by a variety of queer trees, followed by the 3-Buddha temple. Next, we visited the Narayanhity Palace Museum which is the erstwhile royal residence of the reigning Monarch of Nepal, and then we proceeded to the Pashupatinath Temple. Our driver was a local guide in himself!! He explained a lot about the history and legends associated with every place that we visited. In the evening, we went to Soaltee-Grand Casino and had a lot of fun. We enjoyed the cultural entertainment there; the food was good, and we really loved playing Black Jack for over a couple of hours. The staff there was extremely courteous and helpful.
Day 3: Budhanilkantha Temple | Drive to Patan | Visit to Buddhist monastery | Patan Palace Museum | Return to Kathmandu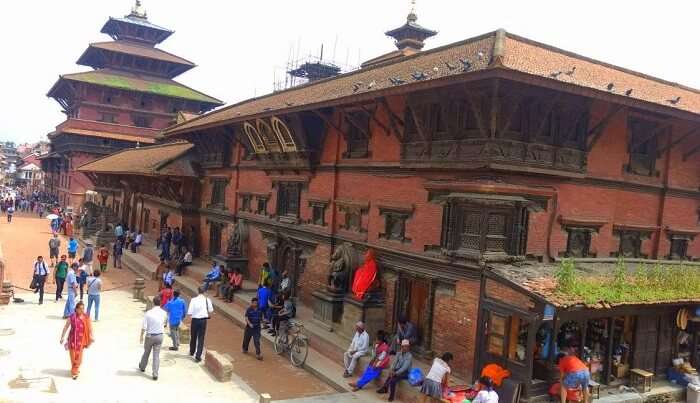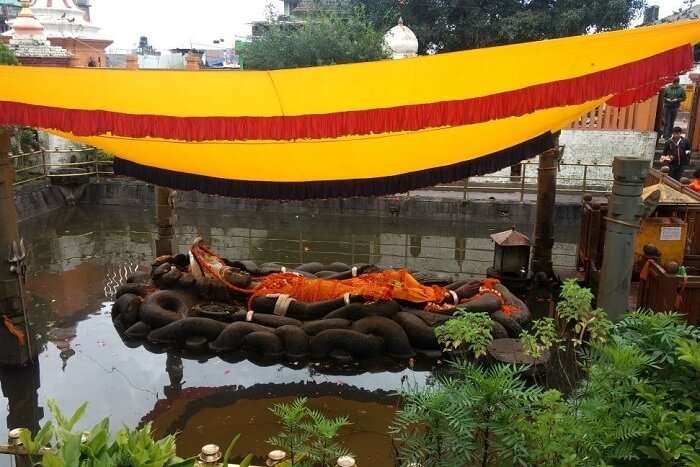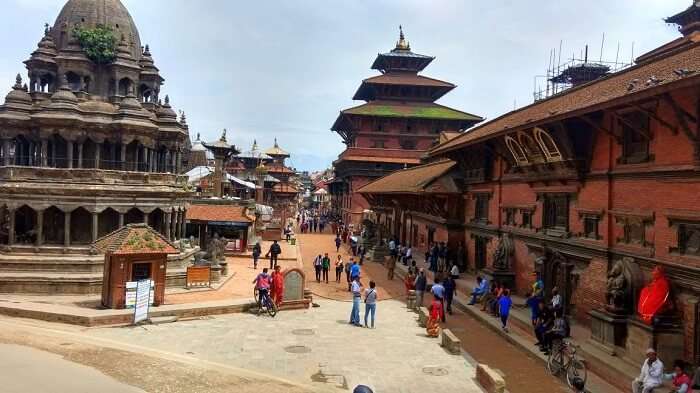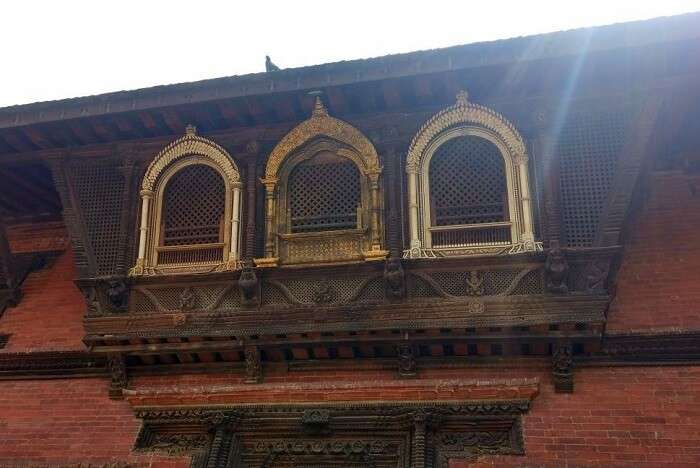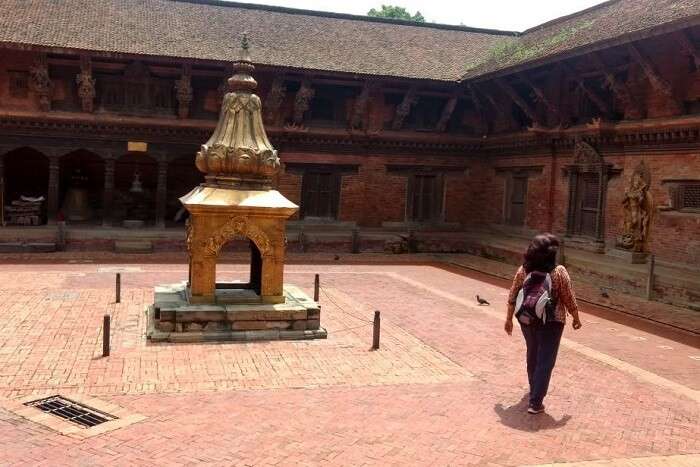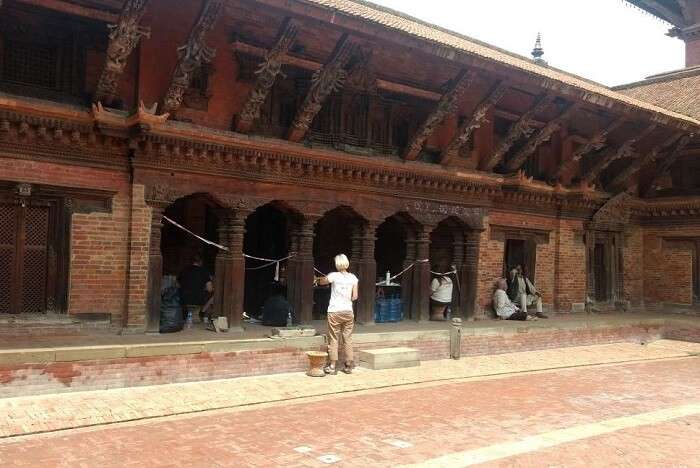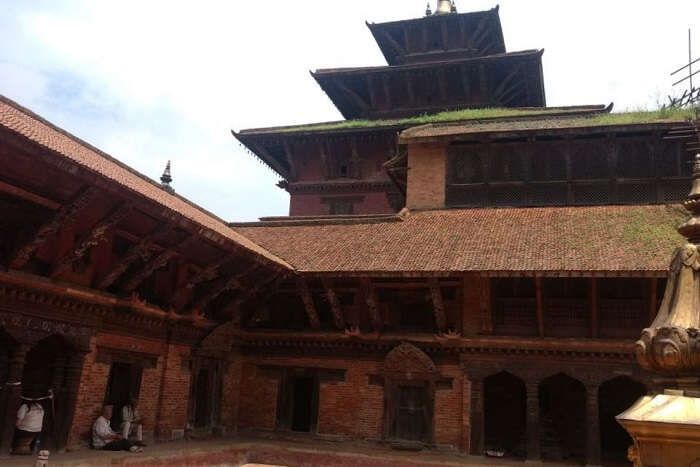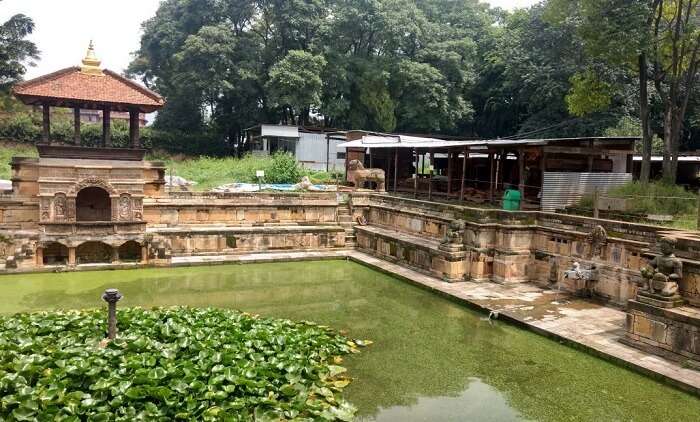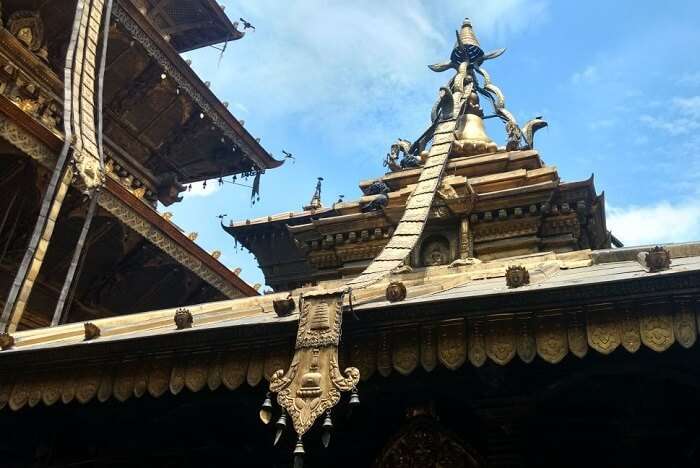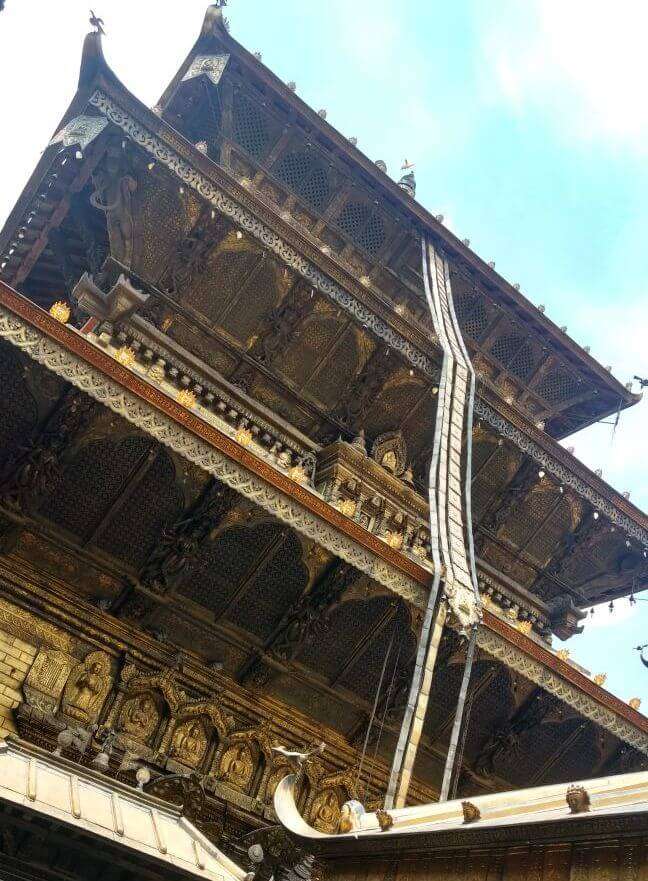 On Sep 11, 2017, we headed out to the Budhanilkantha Temple. It was really, really fascinating. From here, we left for Patan and spent the entire day there. We had a lovely local guide who did an amazing job. After seeing the various temples there, he took us to a Buddhist temple/monastery in Patan itself. It was a wonderful cultural experience. The museum in the Patan Palace was simply amazing. We just didn't have enough time to soak it all.
A Special Mention to Hotel Shambala: Awesome place; superbly furnished rooms; extremely friendly and helpful staff; amazing customer service; their rooftop bar-restaurant and infinity pool were fantastic. Hotel Shambala made us forget our horrible experience of Hotel Shangri-la and helped revive our 'holiday mood' within hours.
Day 4: Hotel check-out | Drive to Pokhara | Lunch at a riverside restaurant | Check-in at resort | Shopping | Stroll by the lakefront | Overnight stay at hotel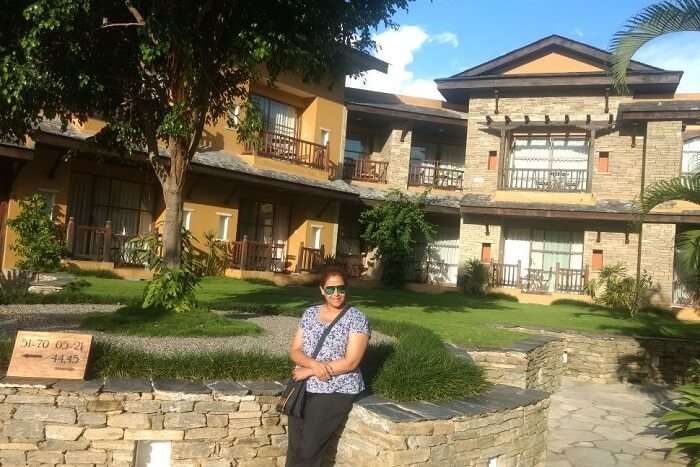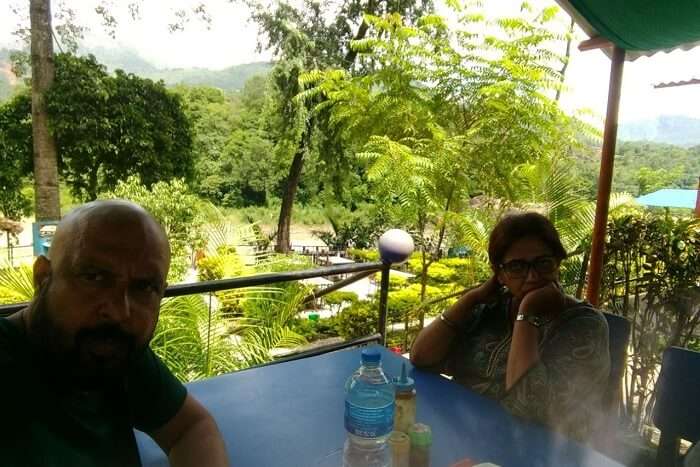 'Happiness Is A Place!': Monali's All Girls Trip To Bhutan Proves It Is Utterly Safe For Female Travelers
On Sep 12, 2017, the fourth day of our 7 nights romantic Nepal trip, we checked out of Hotel Shambala after breakfast. We then left by road for Pokhara. The highway had a lot of scenic beauty. The entire journey through the hills and mountains and valleys was exciting beyond imagination. We had lunch in a restaurant by the river. We tried 'thukpa' and liked it quite a lot. We reached Pokhara by 3 PM on that day. We checked in at Temple Tree Resort at Pokhara. That evening, we wandered down the lakefront, did quite a bit of shopping, and had lunch in one of the lake-side bistros where the food was simply superb, not to mention the 'happy hour' offers we were provided. Plus, there was live folk dance and music which we just didn't want to get away from.
Day 5: Paragliding | Stroll by the lakeside | Self-explored the city | Shopping | Dinner at Chinese Restaurant | Overnight stay at resort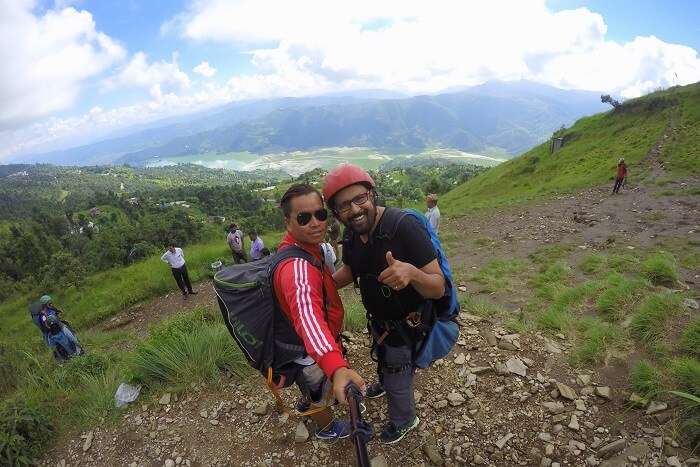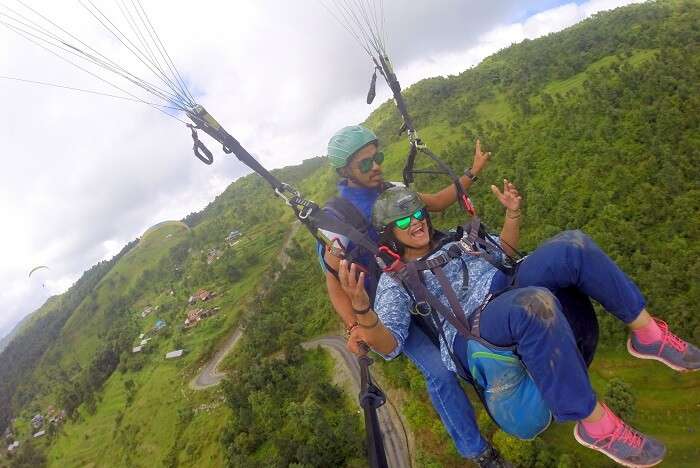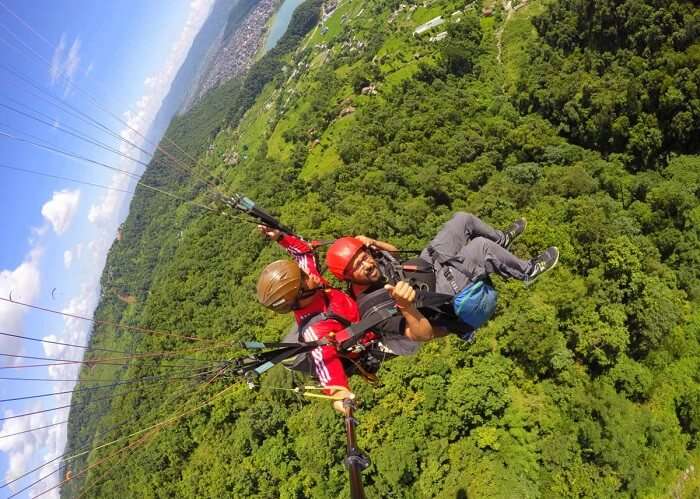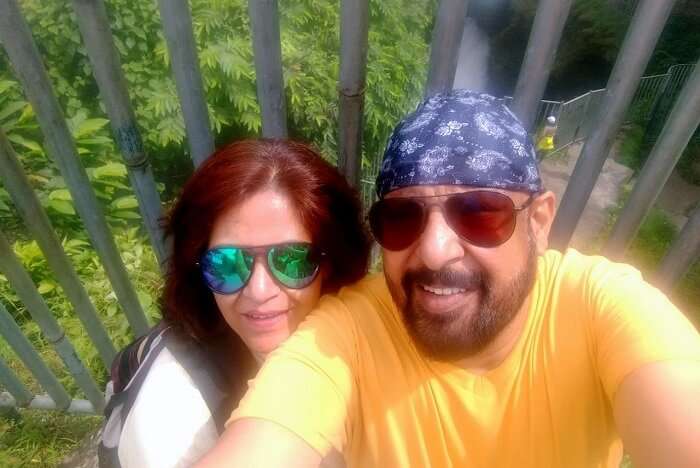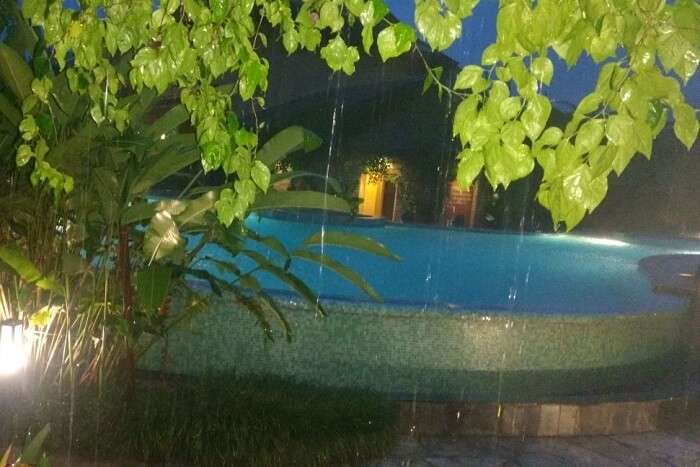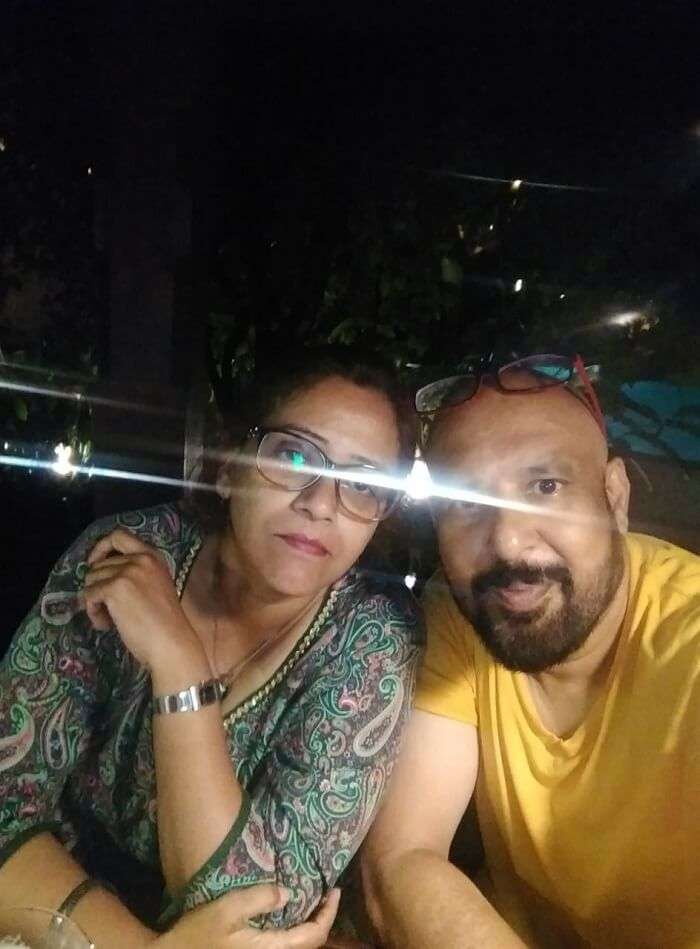 We were to go to paragliding on this day, that is, Sep 13, 2017. But it got delayed as it rained for a couple of hours in the morning. Once the rains stopped, we went off to do paragliding, and boy, did we enjoy that! This was probably the highpoint of our trip. In the evening, we again went for a stroll down the lakeside promenade, explored newer shops and restaurants, did more shopping, and then had dinner at a Chinese restaurant – the first Chinese restaurant we came across in Pokhara! The food was delicious, with humongous portions that we couldn't even finish.
A Special Mention to Uttam Neupane of 360-Degree Paragliding: He did such
an awesome job. He and his crew were extremely helpful, gentle, and handled us with ease and care.
Day 6: Davis Falls | Gupteswar Cave | Mountaineering Museum | Return to hotel | Drinks at Hotel Bar | Overnight stay at Pokhara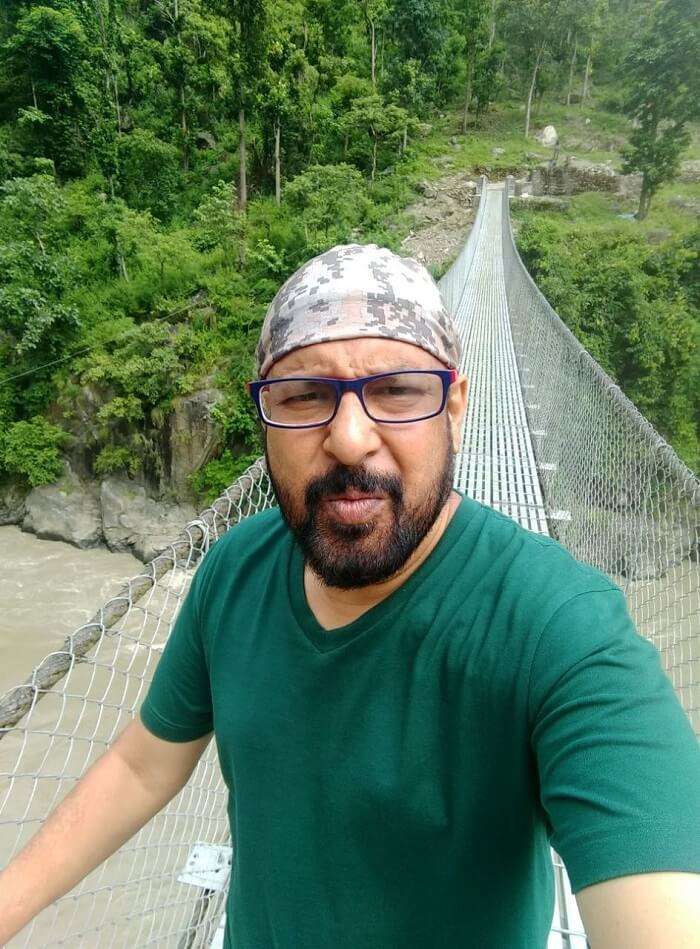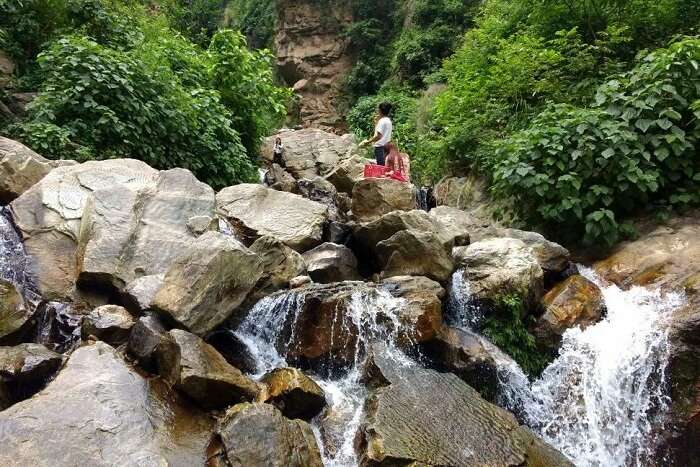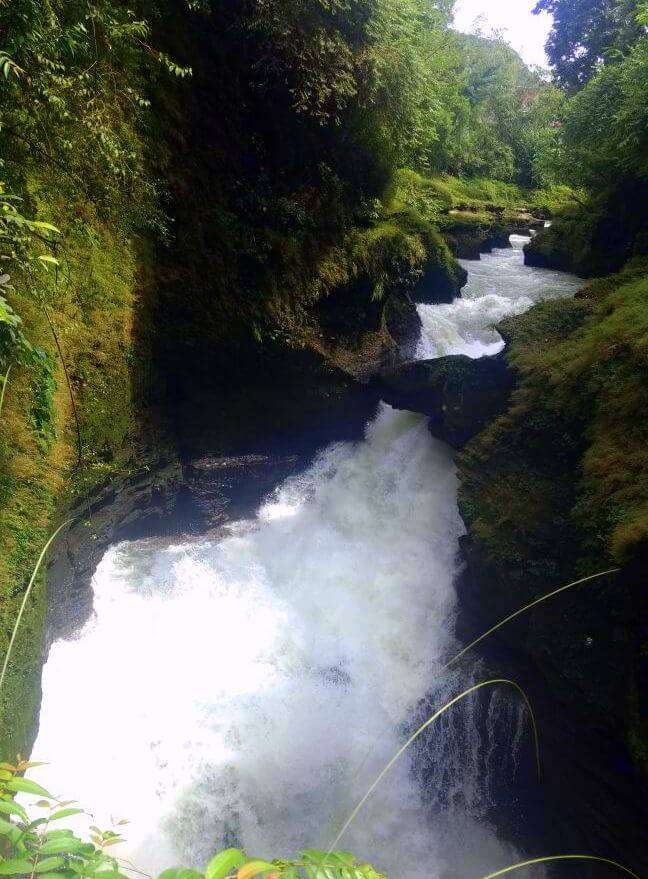 Our Love For The Mountains Was Personified On A Family Trip To Himachal Pradesh
On Sep 14, 2017, post breakfast we went to see the Davis Falls and the Gupteshwar Cave, which was quite an experience since one has to go deep underground via wet stairs. We got to see stalactites and stalagmites on the rocks underground. It was so blissful to have a beautiful darshan of Lord Shiva in the cave. From here, we drove to the Mountaineering Museum. We spent a couple of hours discovering the geological features of Nepal, the Himalayas, and the local flora and fauna. The café here had nothing to offer. It was quite run down – we had bottled soft drinks and headed back to our hotel. That evening, we just lounged about in the Hotel Bar before returning to our room and retiring for the night.
A Special Mention to Temple Tree Resort: Amazing place; beautiful people; warm and courteous staff; superb service; and what scenic beauty everywhere you turn! The resort has beautifully landscaped and well-furnished rooms offering oodles of privacy.
Day 7: Early morning drive back to Kathmandu via Chitwan Highway | Check-in at hotel in Nagarkot | Leisure time and rest | Overnight stay at Nagarkot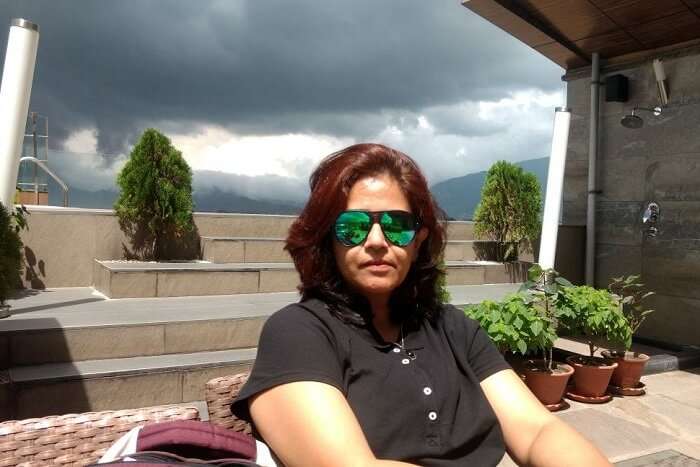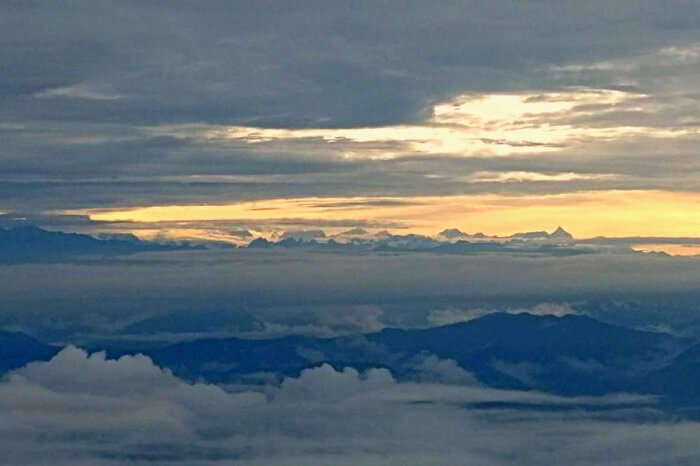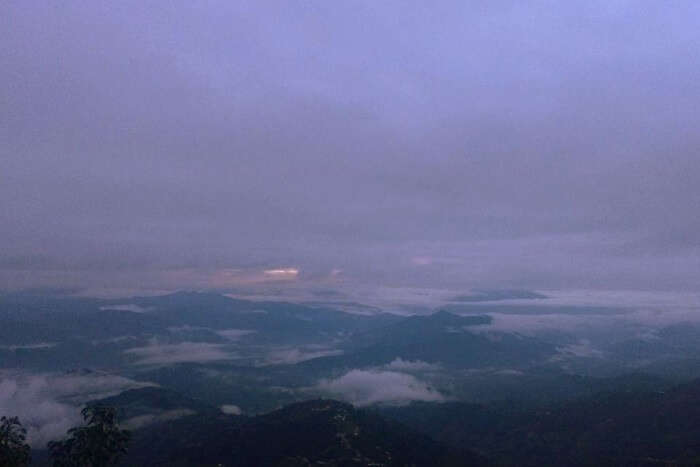 On Sep 15, 2017, we left early morning for our road journey back to Kathmandu. The resort staff packed breakfast for us which was a good thing because the journey back was a sheer nightmare. It had rained heavily the previous afternoon and the entire night. The highway was completed jammed with trucks and tourist vehicles on both sides. Apparently, there had been a landslide on the Chitwan Highway the previous night. That road had been cleared early morning, so the traffic was chock-a-block. As for roads, they were non-existent. It became a nightmare – Long stops, traffic and pollution, and my wife who has a pretty bad back simply collapsed.
Our destination was Nagarkot, the other side of Kathmandu. So, we had to go through Central Kathmandu to get to Nagarkot. We went through the quaint zig-zag roads which allowed us pretty views of the local areas and scenic villages. However, because of the bad traffic and non-existent roads, we reached our destination at 7 PM that evening. We were completely exhausted, frustrated, and simply stayed put in our room.
We were staying at Hotel Country Villa in Nagarkot. The room was beautiful and reminded us of a Swiss chalet. The views were spectacular. However, it was short-lived as clouds and mist came down and blocked all views that night.
A Special Mention to Hotel Country Villa: A stay at this hotel is sure to make one feel like staying in a luxurious Swiss cottage. The hotel is so beautiful that it would make you forget all your sightseeing plans in the city. The hotel has a spa, where one can simply have a rejuvenating massage during their romantic Nepal trip. If not massage, one can take a lazy swim in the enormous pool and stare at the mountains.
Day 8: Drive to the airport | Flight back home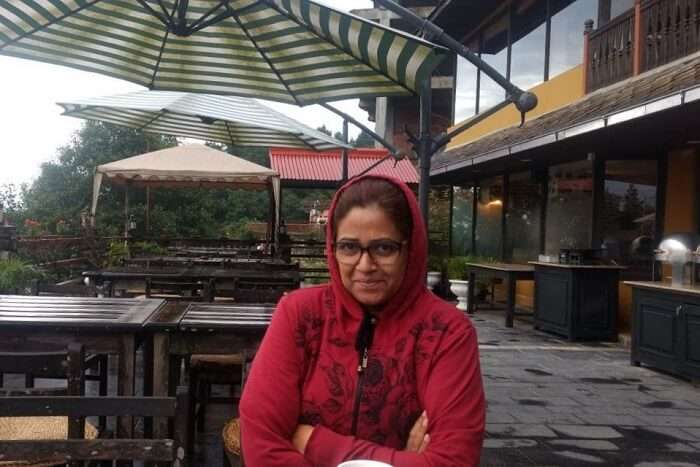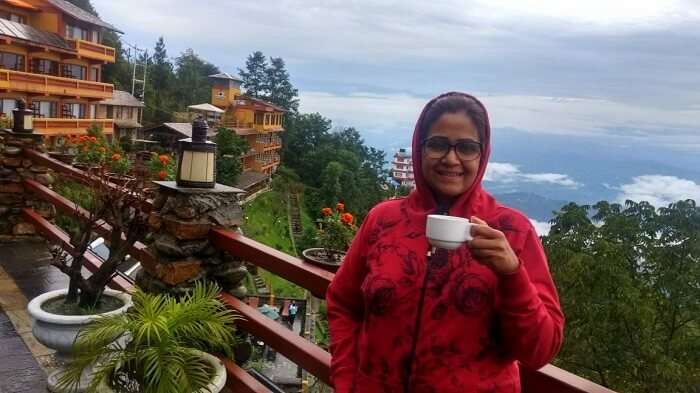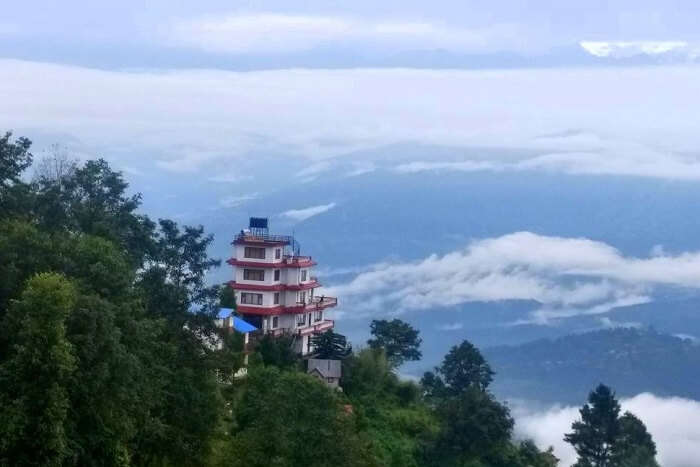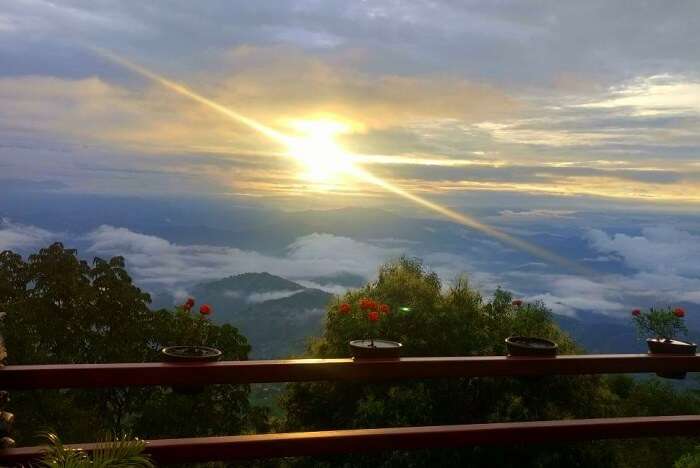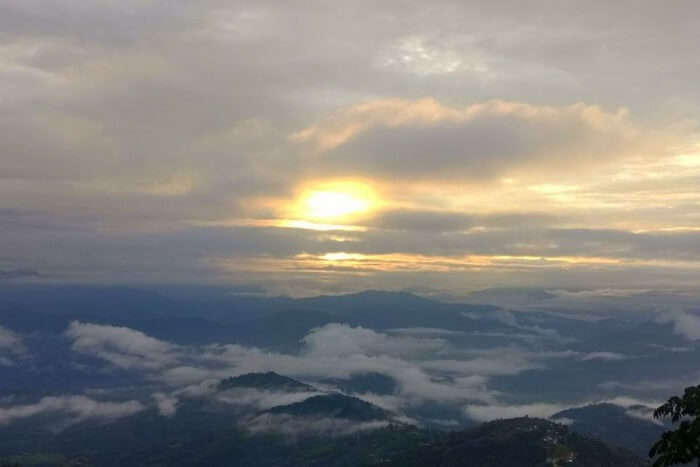 On Sep 16, 2017, we got up early to catch a glimpse of the snow-clad mountains, a spectacular sight to behold! After breakfast, we checked out and headed to the airport from where we took our flight back home.
Our dream-destination gave more 'dreamy' experiences than we could have imagined! One won't find such poster-like views, smiling faces, and a vivid culture anywhere else in the world.
Our WOW moments during the trip: Definitely, paragliding at Pokhara | A stay at Hotel Country Villa in Nagarkot | Patan Palace Museum | Nepalese cuisine | The scenic views | Our knowledgeable and friendly driver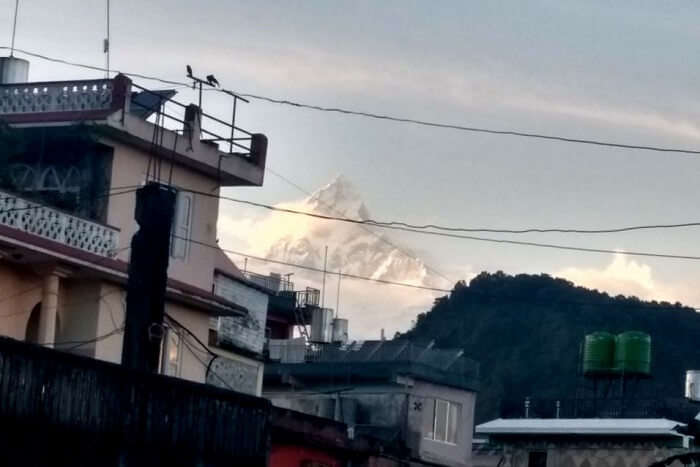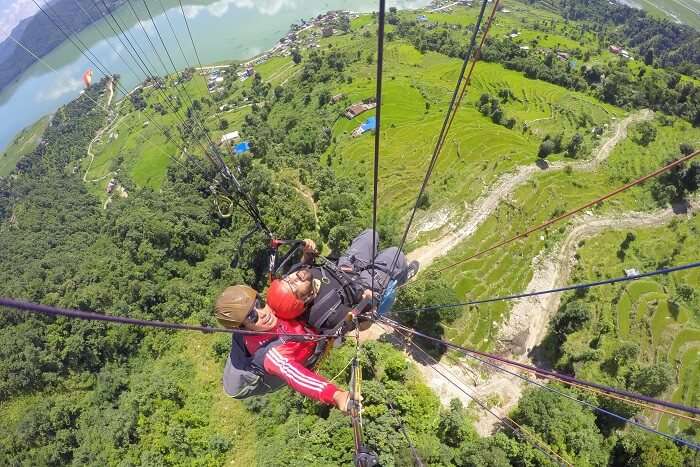 11 Alluring Places To Visit In Nepal For Honeymoon In 2022
Our Not-So-WOW moments during the trip: The non-existent roads in Kathmandu, including highways | Our night at Hotel Shangri-La in Kathmandu
What we missed out on: There's so much to do in Kathmandu itself. The city is big and sprawling with experiences. We wanted to explore more here. But the heavy traffic due to continuous rains spoiled our plan.
Tips for future travelers:
Roads, including highways, within Kathmandu are non-existent. They are mostly dirt tracks. This means that you get unnecessarily exhausted with bumpy rides and also lose a lot of time. So plan your sightseeing gigs in this city accordingly
Identify what your primary aim is in visiting a particular destination, like adventure, sightseeing, temples, etc. LET YOUR SERVICE PROVIDER KNOW YOUR PREFERENCES and ensure that you have plans that fit into your particular aim
If you are into adventure activities, you need to spend more time in Pokhara and go for activities like hiking, trekking, camping, and mountain climbing
For those who just wish to unwind and stay put in a quiet place, then Nagarkot is the place to be in
If one is into gambling, eating local cuisines, drinking, and making merry, then they should spend more time in Kathmandu
Don't visit Nepal during monsoons, as the rains will spoil all the roads, as well as half your tour!
If any of your inter-city journey in Nepal is of more than two hours by road, take a flight!
Be constantly updated about the weather conditions and infrastructure in Nepal. Do your research on every aspect like hotels, restaurants, road conditions, etc, properly before embarking on the trip
Our experience with TravelTriangle was excellent in every sense. They had even hooked us up with multiple service providers. One should definitely pick TravelTriangle for their holiday plans